Talk about irony and an exercise in self-reflexivity.
On May 28, The Straits Times published an article, "Can a taxi driver or hawker's son still make it to Raffles Institution?"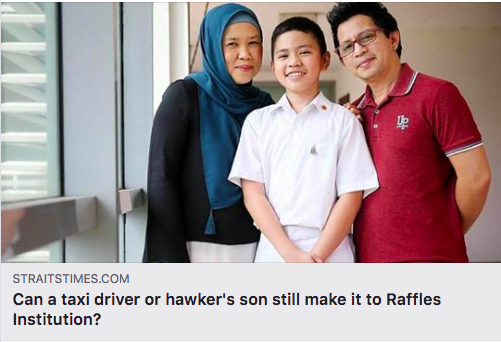 Headline angers readers
The headline received flak for being "stereotypical" and "offensive", especially to those who come from low-income families, according to those who complained.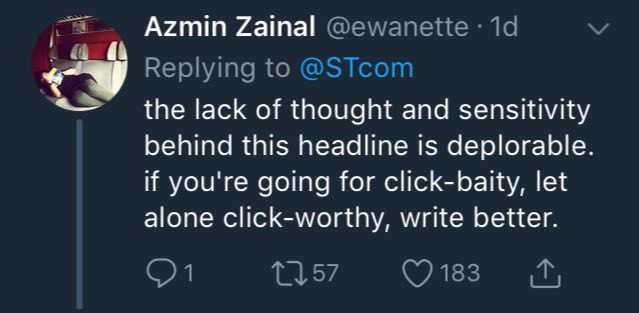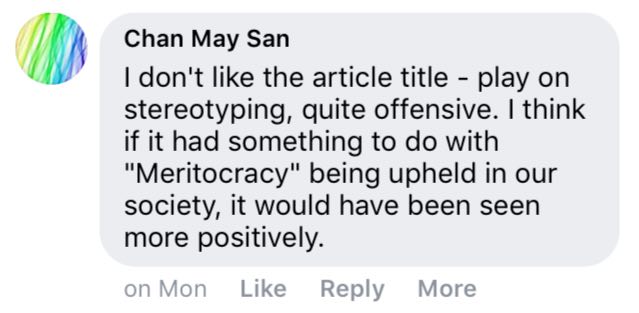 Others, however, answered the big question in the headline by sharing success stories of their own.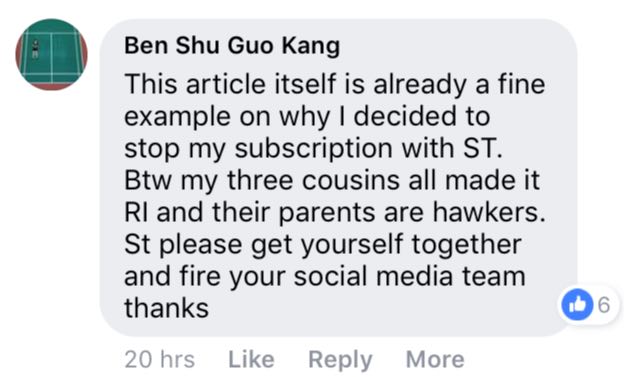 ST "narrow-minded" for judging status
A Twitter user, who claims that the boy featured in the article is his "little cousin", took offence and called ST "narrow-minded" for trying to judge a person by their status.
https://twitter.com/17Ziq/status/1001108460061143041
Meanwhile, a select few pointed out that the article is, in fact, a premium one locked behind a paywall.


What's the premium article about?
As the story is a premium article, this means non-subscribers can only see the headline and about two paragraphs of the original reporting, leaving little to be desired or understood.
The article starts off with the profile of one Putra Zayan Mohd, a Raffles Institution (RI) student with a Grab driver father and a housewife mother.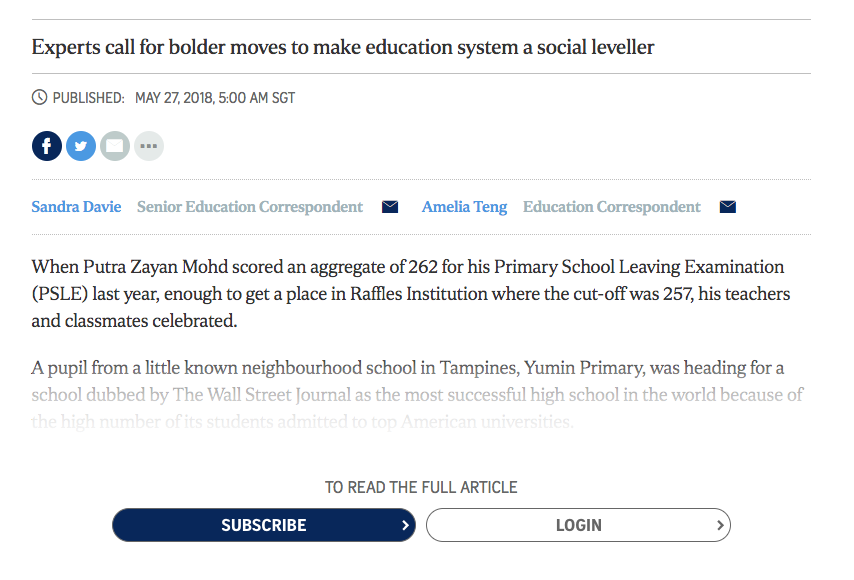 [related_story]
Story does not belittle low-income families
However, after reading the full article, unlike what many think the headline would suggest, the story does not belittle the abilities of students from low-income families.
Instead, the article analyses the declining number of students from low-income families in an "elite" and "less diverse" school such as RI.
It also shares initiatives that the school has rolled out to encourage students from low-income families to enrol, such as giving cash awards of S$1,000 to primary school students.
The danger of headlines that pose questions
Now that you know what the article really is about, does the headline still seem "stereotypical" and offensive?
Perhaps the article isn't but the framing of the issue is -- not least because non-paying news readers cannot access it in its totality and then proceed to make up the shortfall of text and context with their imagination.
The article's accompanying picture is also not subtle and already plays on racial stereotypes.
As for those schooled in media and communications, you would be aware of Betteridge's law of headlines.
This is a rule of thumb that states: "Any headline that ends in a question mark can be answered by the word 'No'."
Then maybe the public furore can be directed at RI instead of ST -- because the newspaper was just calling a spade a spade.
¯\_(ツ)_/¯ 
Top image screenshot via Straits Times' Facebook page
Content that keeps Mothership.sg going
---
?Why choose a poly life? This talk at Republic Poly on 1 June may help you with this question.
?This concert at Esplanade makes it damn obvious if you use your phone.
?Are you fit AF like a ninja warrior for DBS Regatta 2018?
?Do you sleep badly too? Here's how you can improve your sleep.
?? 1 in 2 healthy Singaporeans aged 65 could be severely disabled in their lifetime. This is why we should start planning for long-term care.
If you like what you read, follow us on Facebook, Instagram, Twitter and Telegram to get the latest updates.