A Secondary 3 Express/ Normal Academic assessment book is causing lower socio-economic status Singaporeans to be triggered.

The text, Complete Guide to O-Level Social Studies Vol 1, by Rowan Luc, is a handy studying companion that supposedly supplements the official syllabus taught in schools in Singapore.
However, its over-simplification of a highly sensitive topic on class divide is rubbing Singaporeans the wrong way.
After all, the oft-cited figure is that 85 percent of the population here live in HDB flats.
What did the book say about socio-economic status?
The book's content presented socio-economic status in binary terms: Higher and lower socio-economic statuses.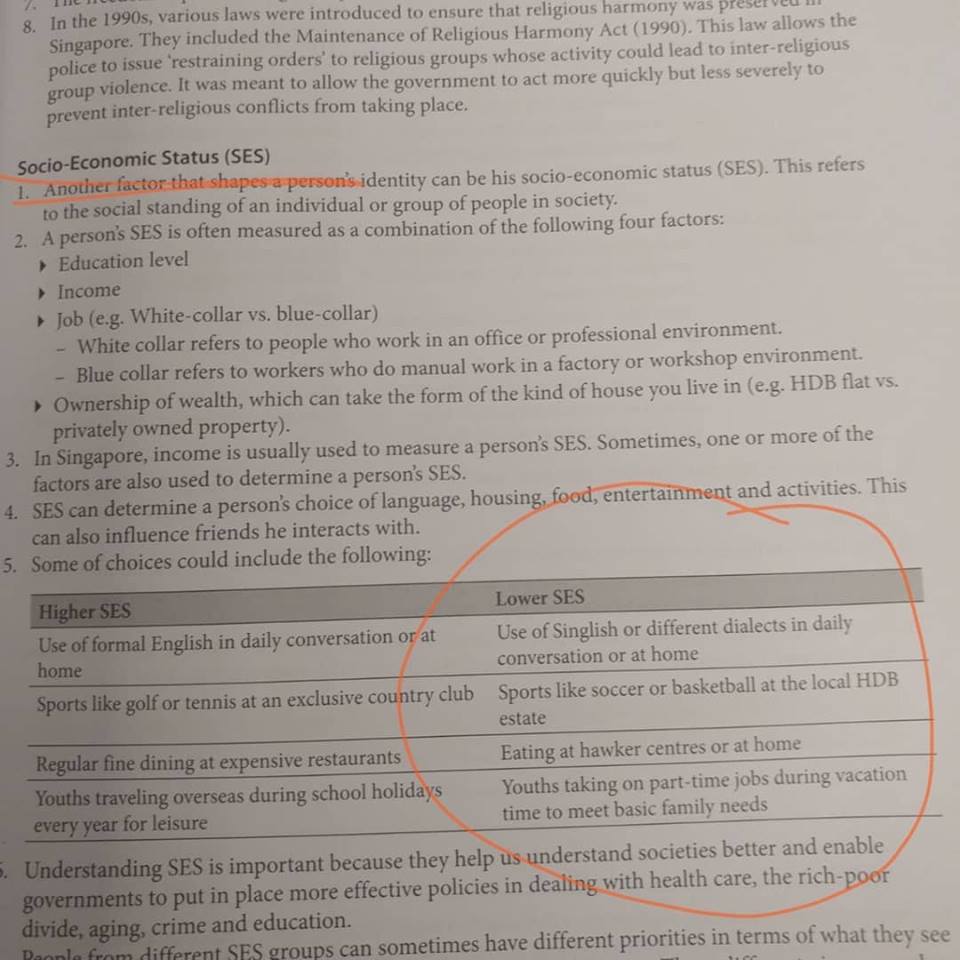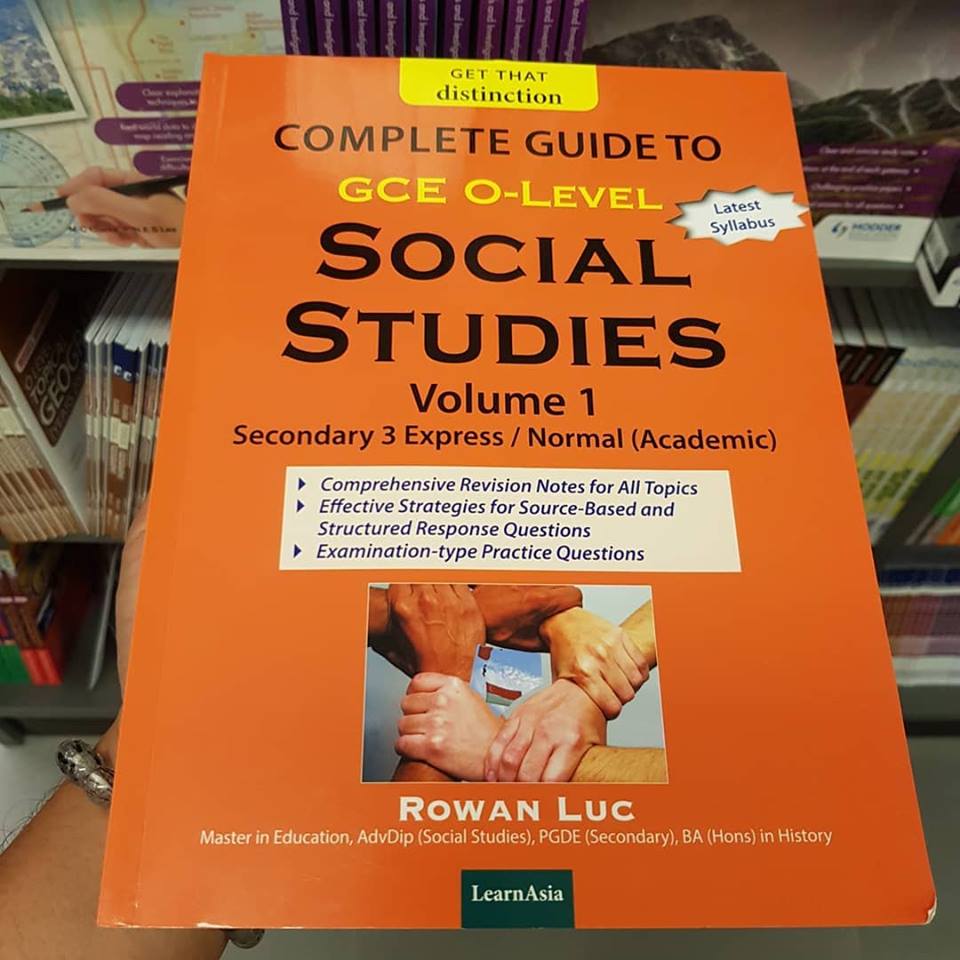 If you belong to the higher socio-economic status, the book said you:
• Use formal English in daily conversation or at home
• Play sports or tennis at an exclusive country club
• Have regular fine dining at expensive restaurants
• Travel overseas for leisure during school holidays
If you belong to the lower socio-economic status, the book said you:
• Use Singlish or different dialects in daily conversation or at home
• Play football or basketball in HDB estates
• Eat at hawker centres or at home
• Work part-time jobs during vacation time to meet family basic needs
The book went on to state:
Understanding SES is important because they help us understand societies better and enable governments to put in place more effective policies in dealing with health care, the rich-poor divide, aging, crime and education.
The most biting portion, for sure, was the supposedly deterministic nature of socio-economic status that informs a person's choice of language, housing, food and entertainment.
Regulation of assessment books
Assessment book printing in Singapore is a lucrative trade, with a wide variety of titles available in book stores across the island.
It is unlikely that the content in all of these books are vetted beforehand by any authority before it is allowed to be published and sold on the mass market.
However, on the Ministry of Education website, it is stated that since 2001, approved commercial learning materials will bear the ministry's stamp of approval.
The stamp will appear on the front cover or inside the book. Students and parents are advised to look out for the approval stamp when selecting learning materials.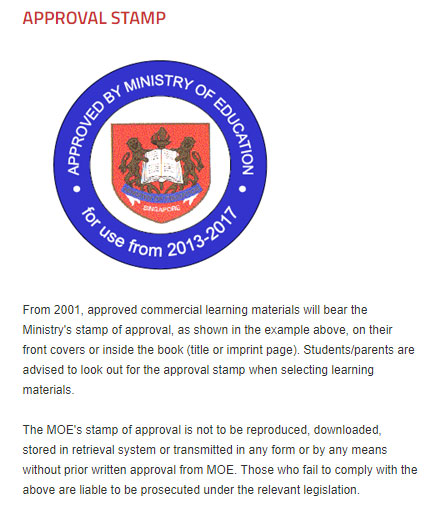 This particular Social Studies assessment book does not bear the ministry's stamp on its cover.
[related_story]
New syllabus
As controversial as this topic and as vulgar as its presentation is to elevate class consciousness among students as a way to learn about it, the focus on socio-economic statuses is part of the revised social studies syllabus for secondary schools.
The change in syllabus occurred in January 2016, where it was reported that hot-button issues will be featured in the social studies textbook.
The new topics included were the Little India riots, need for an official poverty line in Singapore and the massive 2013 protest held against the Population White Paper.
However, it is not known how the pedagogy and eventual quizzing of students' knowledge is executed by the different secondary schools in Singapore, and if it is worded differently from how the Social Studies assessment book laid it out.
The Ministry of Education Social Studies syllabus starting from 2016 can be read here though.
Reactions
Naturally, reactions by Singaporeans were both of shock and disgust: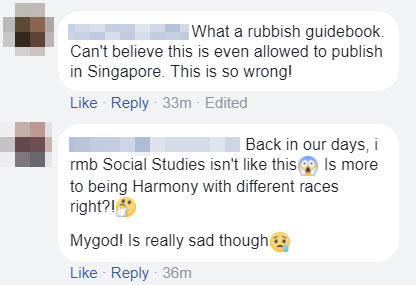 MOE responds:
Here are some totally unrelated but equally interesting stories:
Uzbekistan is such a beautiful country it sounds like Us Back In An Instant
Want to low-key persuade your child to be a mini eco-warrior? We got your back.
If you like what you read, follow us on Facebook, Instagram, Twitter and Telegram to get the latest updates.