You might have seen this advertisement, supposedly by Singapore Casket, on your Facebook feed for the upcoming Valentine's Day: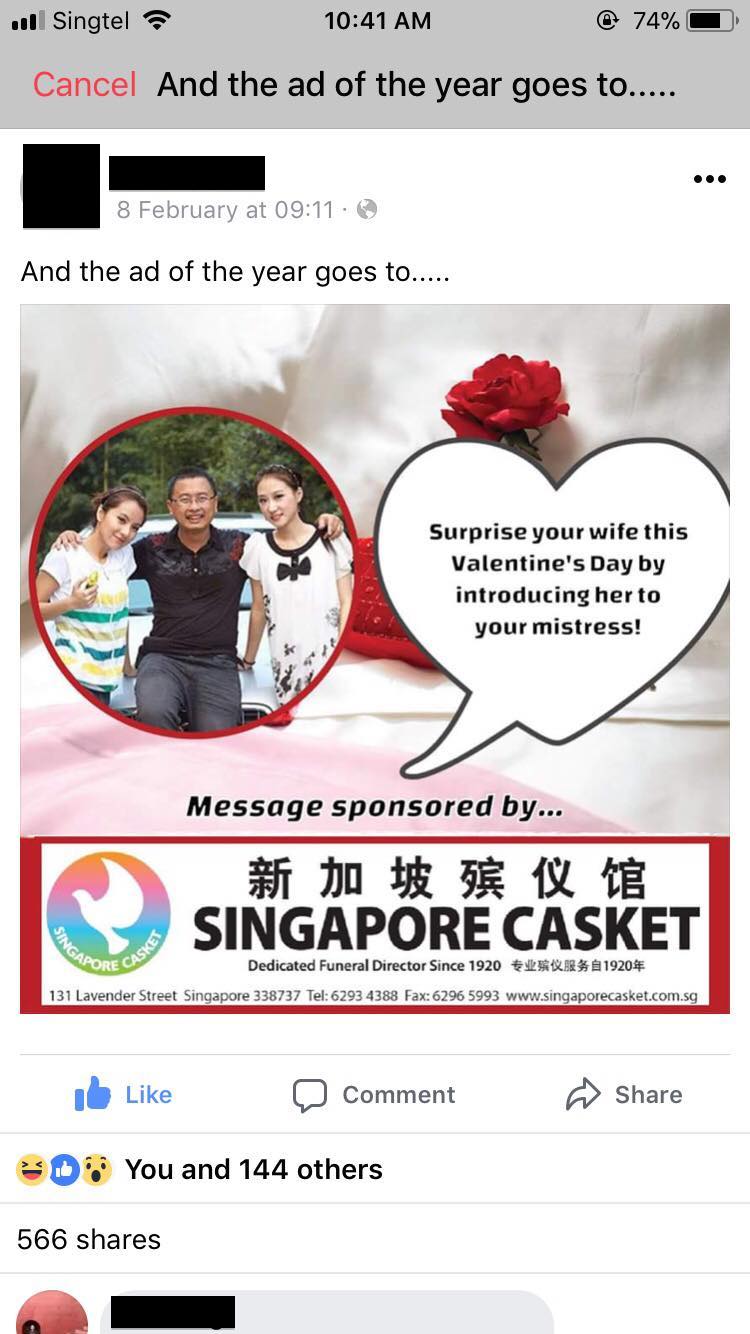 The message, which was targeted at the married male population, asked them to introduce their mistresses to their wives on the special occasion as a "surprise".
We're not actually sure who would die first  — the wife from anger/shock, or the man from his wife.
But in either case, Singapore Casket's services will be needed.
[related_story]
Clarification from Singapore Casket
However, Singapore Casket has clarified that the advertisement was not put out by them:
[related_story]
In case you can't see it:

The prank advertisement even caught the attention of the Chinese media, who similarly reported that the message was not by Singapore Casket.
According to the report, most of the audience laughed it off, but some took it seriously and felt that such an advertisement might put people off.
Ah well. Still funny though.
Here are other interesting articles to check out next:
Have grand plans of retiring on a farm? We tried it for you. Kinda.
Noob learns to code for three hours, tries to replicate Mothership as fake news site
These stories of Singaporeans rallying to help each other will make you have faith in humanity again
Quiz: What kind of Chinese New Year gift are you?
Random trivia about Changi Airport you never needed to know
Top image via Facebook.
If you like what you read, follow us on Facebook, Instagram, Twitter and Telegram to get the latest updates.