A Singaporean man dropped his brand new iPhone X through the platform gap and onto the train tracks at Dhoby Ghaut MRT station after queuing for more than 16 hours for it.
The incident occurred on Friday evening, Nov. 3, between 8pm and 9pm.
He had only owned the phone for a few hours at that point in time.
This is the heart-wrenching sight: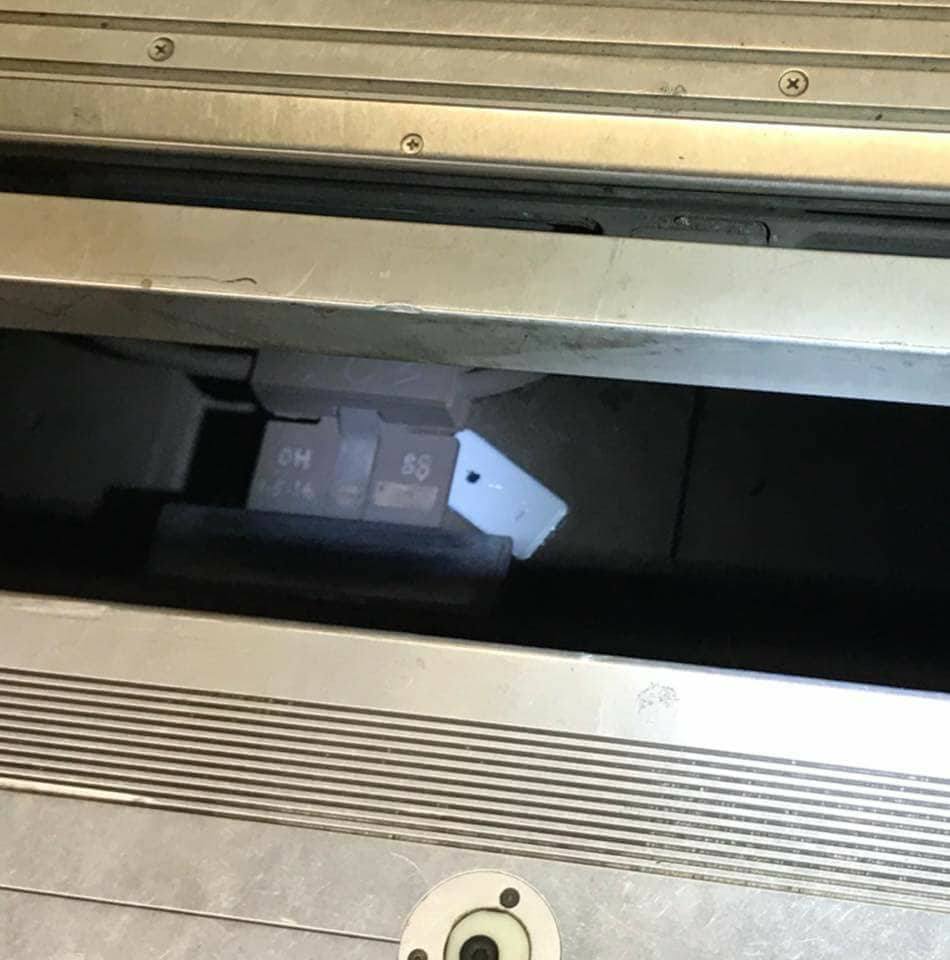 [related_story]
How it happened
Lee, a 26-year-old game artist, was heading back to Somerset MRT station when he dropped the 256GB silver iPhone X that cost S$1,888.
Before this, he had queued outside the Orchard Road Apple store at Knightsbridge Mall on Nov. 2 from 7pm, to Nov. 3, 11.30am, to purchase the phone.
That's 16-and-a-half hours.
After he made the purchase, the staff at the store told him to come back at 5pm on the same day (Nov. 3) to pick up the phone, which he did.
Once he got the brand new phone, he headed to City Hall for dinner.
And then he decided to go back to the Somerset Apple store to purchase something else.
Too fatigued
Unfortunately, Lee was too fatigued from the overnight queuing, and mistakenly alighted at Dhoby Ghaut instead of Somerset.
That was when the phone slipped from his hands and through the platform gap, ending up on the tracks.
Now that's a cruel twist of fate: Lee was actually heading back to the Apple store to purchase Apple Care for his new phone.
SMRT staff to retrieve it
Speaking to Mothership.sg, Lee said the SMRT staff will attempt to retrieve his iPhone X after track maintenance has been completed for the day.
He also hopes the phone will be usable if he gets it back, even if it might be in bad condition.
Here are some interesting articles you should check out next:
Quiz: Which kind of Singaporean social media user are you?
Two aunties visit Changi Airport T4, compare it to Paya Lebar airport
If you like what you read, follow us on Facebook, Instagram, Twitter and Telegram to get the latest updates.