Chinese President, and General Secretary of the Communist Party of China Xi Jinping opened a historic meeting in Beijing on Wednesday (Oct. 18) watched by a global audience, with a surprisingly long 3 hour and 23 minute work report that marked a "new era" in Chinese politics.
Speaking in the Great Hall of the People in Beijing, at the start of the week-long 19th party congress to more than 2,200 delegates, the 203 minutes talkathon essentially outlined China's policy direction in all major fields.
The speech signalled that Xi would strengthen the influence of the Communist Party in China over the next five years, and listeners of his speech were left in no doubt of his confidence and ambition: To make China the world's most important country.
A mix of party slogans, Marxist jargon, subtle signalling and long to-do lists, the tortuously long speech contained many points that may have been lost on the audience. We bring you five takeaways and their contexts:
1. China enters a new era to create a "great modern socialist country"
In his report titled "Secure a Decisive Victory in Building a Moderately Prosperous Society in All Respects and Strive for the Great Success of Socialism With Chinese Characteristics for a New Era" (yes, the title is that long), an ambitious Xi unveiled a two-stage plan to transform China into a "great modern socialist country" by mid-century.
Under the plan, China will become a "moderately prosperous" society by 2020 and achieve socialist modernisation by 2035.
And by 2050, China is envisioned to become a modern socialist power that is "prosperous, strong, democratic, culturally advanced, harmonious and beautiful".
"The Chinese nation … has stood up, grown rich, and become strong – and it now embraces the brilliant prospects of rejuvenation … It will be an era that sees China moving closer to centre stage and making greater contributions to mankind."
The context: Xi had inherited two economic targets set by the party's previous leadership together known as the "two centennial goals."
The first centennial goal is to build a "moderately prosperous society" by wiping out poverty by 2021, the 100th anniversary of the party's founding.
The second and more challenging goal is to turn China into a "fully developed nation" by 2049, the 100th anniversary of the founding of the People's Republic.
Essentially an elaboration of his "Chinese Dream" governing vision,  Xi for the first time outlined a specific timetable for reaching the second centennial goal:
2035: China will "basically realize socialist modernization" by 2035, when its wealth gap has narrowed and its environment improved significantly.

2035 - 2050: China will become a leading global power and "the Chinese nation will stand proudly in the family of nations."
[related_story]
2. China wants to rise on the global stage
Throughout his speech, Xi who devoted significant time to defining China's place in the world, described the country as a "great power" or a "strong power", a clear departure from the days when Chinese leaders depicted their country as a poor, modest player abroad.
By 2050, Xi said, China will become "a global leader in terms of comprehensive national strength and international influence" but "China opposes imposing its own will to others, opposes interference in the internal affairs of other countries, and opposes the strong nations bullying the weak."
"China will never advance itself at the expense of the interests of other nations, but we will never give up our lawful rights. No one could expect us to swallow consequences that damage our sovereignty, security and developmental interests."
The context:  A more assertive and ambitious foreign policy has been a hallmark of the Xi's first term in power and it looks set to continue in the next five years.
Striking a nationalistic chord throughout his speech, Xi cited Beijing's highly controversial island-building campaign as one of the key accomplishments of his first term, reflecting the uncompromising stance of the Party on sovereignty issues.
In May, Xi had  pledged 540 billion yuan (US$82 billion) and encouraged banks to contribute another 300 billion yuan in overseas capital to finance the Belt and Road initiative infrastructure initiative he launched in 2013 to solidify Chinese economic and political influence.
3. China's political system is an alternative model to the world
Xi was unambiguous in declaring that China stood at "new historical juncture," and would pursue its own path of developing "socialism with Chinese characteristics".
He highlighted that his country had developed its economy without imitating Western values.
The unique Chinese model was "blazing a new trail for other developing countries to achieve modernisation", and the Chinese path of the development can be adapted appropriately by developing countries.
"It offers a new option for other countries and nations who want to speed up their development while preserving their independence."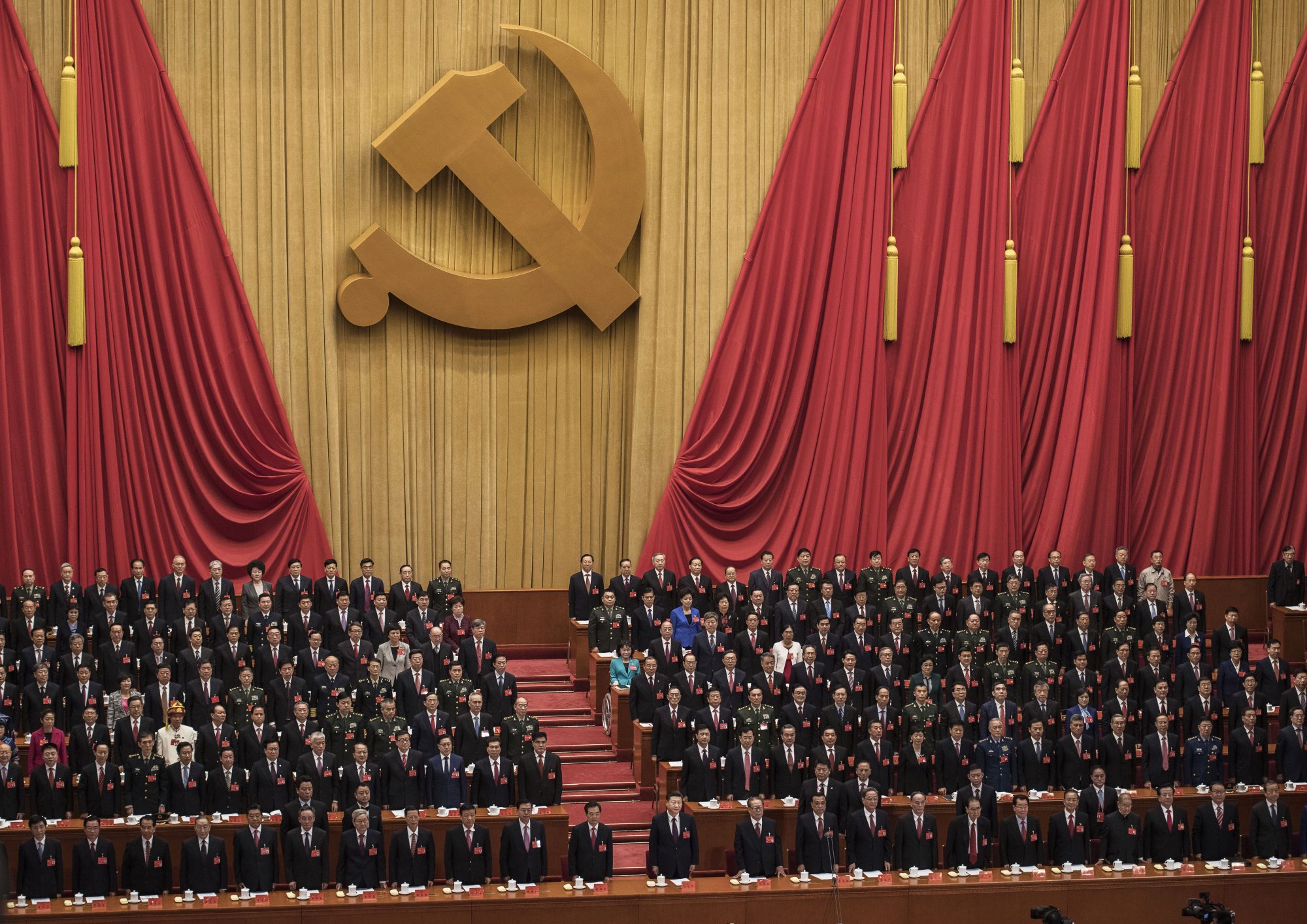 The context:The Chinese Communist Party has always said China will never copy the political systems of other countries—the Western notion of democracy in particular.
Xi's words underscore the fact that a Western style "opening up" was not on the horizon or that the party was considering loosening its grip on power.
As political upheaval draws Western democracies inward, Communist China has become a surprising advocate for globalization.
Xi had stated early on in his speech that China is now "taking a driving seat" when it comes to fighting climate change.
4. China wants to build a world-class military
Xi said China has made a "historical breakthrough" in national defence and military reform. He hinted at more changes in the coming five years, including greater professionalization of officers and more innovation in weaponry.
He said China's military would be first class in every way by mid-century but did not give details.
"We must build a powerful and modernised army, navy, air force, rocket force, and strategic support force; develop strong and efficient joint operations commanding institutions for theatre commands; and create a modern combat system with distinctive Chinese characteristics."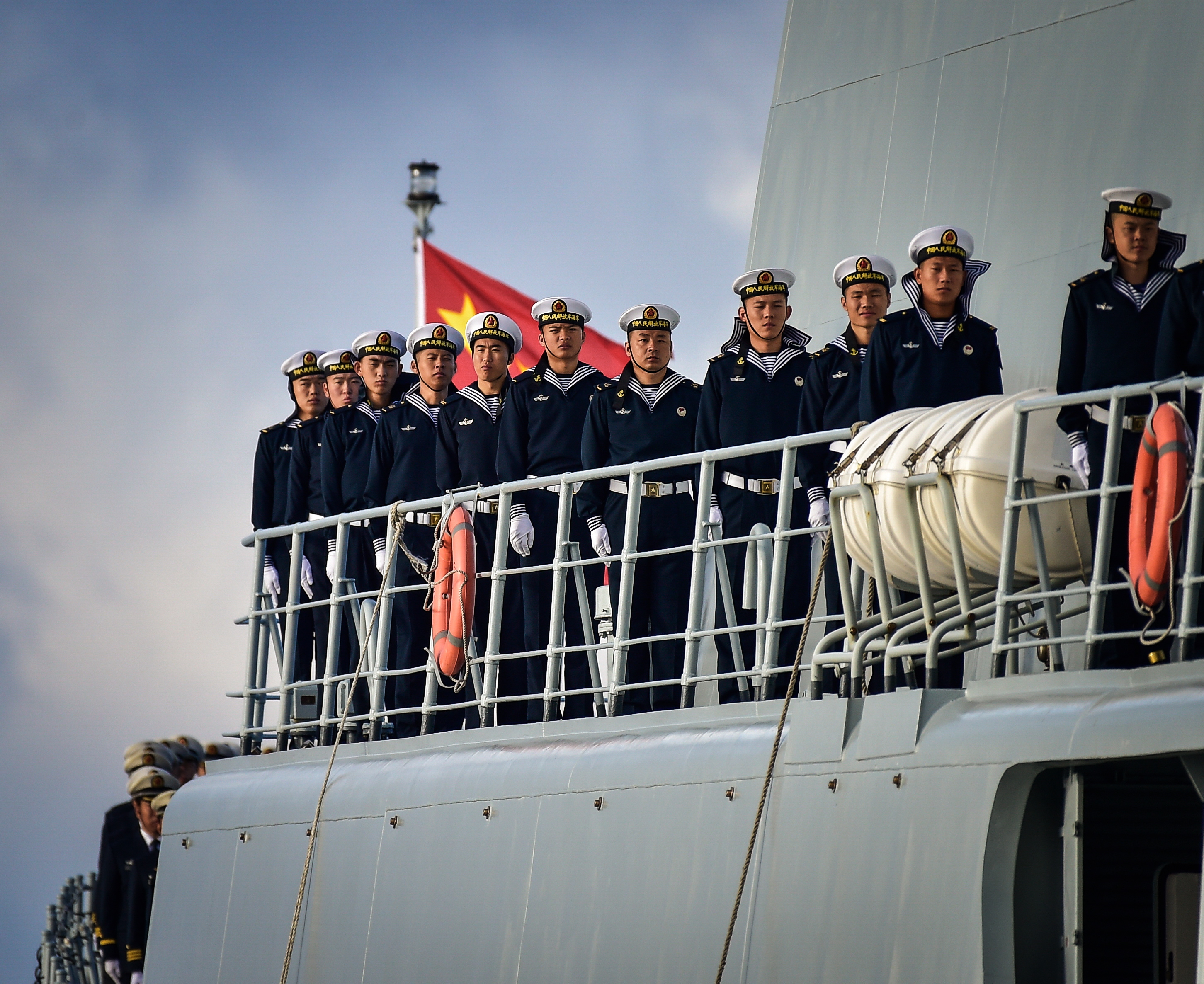 He had said that the changes would take years and were essential to ensuring that the PLA could shoulder its increasingly complex and broad responsibilities.
His words on military modernisation in the report appear to describe the next steps forward to shift the focus of China's military from traditional land armies to a more flexible, cohesive set of forces that can advance the country's maritime claims and external interests.
5. China will widen its 'open door' policy for foreign businesses
Xi pledged in his speech that as China develops, it would continue to open up, grant greater market access to foreign investors, make state-owned enterprises bigger and stronger, deepen financial reforms and fend off systemic financial risks.
Amid louder complaints about Beijing's protectionism, he also said China would significantly lower the threshold for entrance to China's markets, protect the legal interests of foreign businesses in China, and treat locally registered companies in an equal and fair way.
"China's economy has been transitioning from a phase of rapid growth to a stage of high-quality development."

"We will move Chinese industries up to the medium-high end of the global value chain, and foster a number of world-class advanced manufacturing clusters."

"Openness brings progress for ourselves, seclusion leaves one behind. China will not close its doors to the world, we will only become more and more open."
The context:  Growth in the world's second-largest economy had decelerated last year to 6.7 percent, the slowest annual pace in a quarter century.
Xi's speech did not mention long-term targets for the size of the economy or per-capita GDP, which some analysts interpreted as a sign that the government will be increasingly tolerant of slower growth as they pursue structural reform.
Xi has made similar pledges to grant greater marker access at other conferences and forums, and the commitments suggests the ruling party and the state apparatus will take them more seriously.
Top photo from Getty Images.
Here are some totally unrelated but equally interesting stories:
HDB things we are so used to now but will probably not miss in 10 years' time
Which of these cool young Singaporeans would you want your kid to grow up to be?
If you like what you read, follow us on Facebook, Instagram, Twitter and Telegram to get the latest updates.