A motorcyclist put up a Facebook post on Oct. 28 showing what appears to be two to three rare sambar deer by the road in Singapore:
The motorcylist said in the comments of the post that he stopped to photographed the creatures after he almost hit one while riding at night.
Thought to be extinct previously
Sambar deer number about 20 or less in Singapore.
They roam around and reside in the the Mandai part of the Central Catchment Nature Reserve and sometimes venture off as far south as Bukit Brown cemetery.
In 2010, The Straits Times reported a sambar deer being hit by a car at dawn on the Seletar Expressway (SLE). It became roadkill.
The deer had come out of the undergrowth along Mandai Road and ran onto the road.
[related_story]
About the sambar deer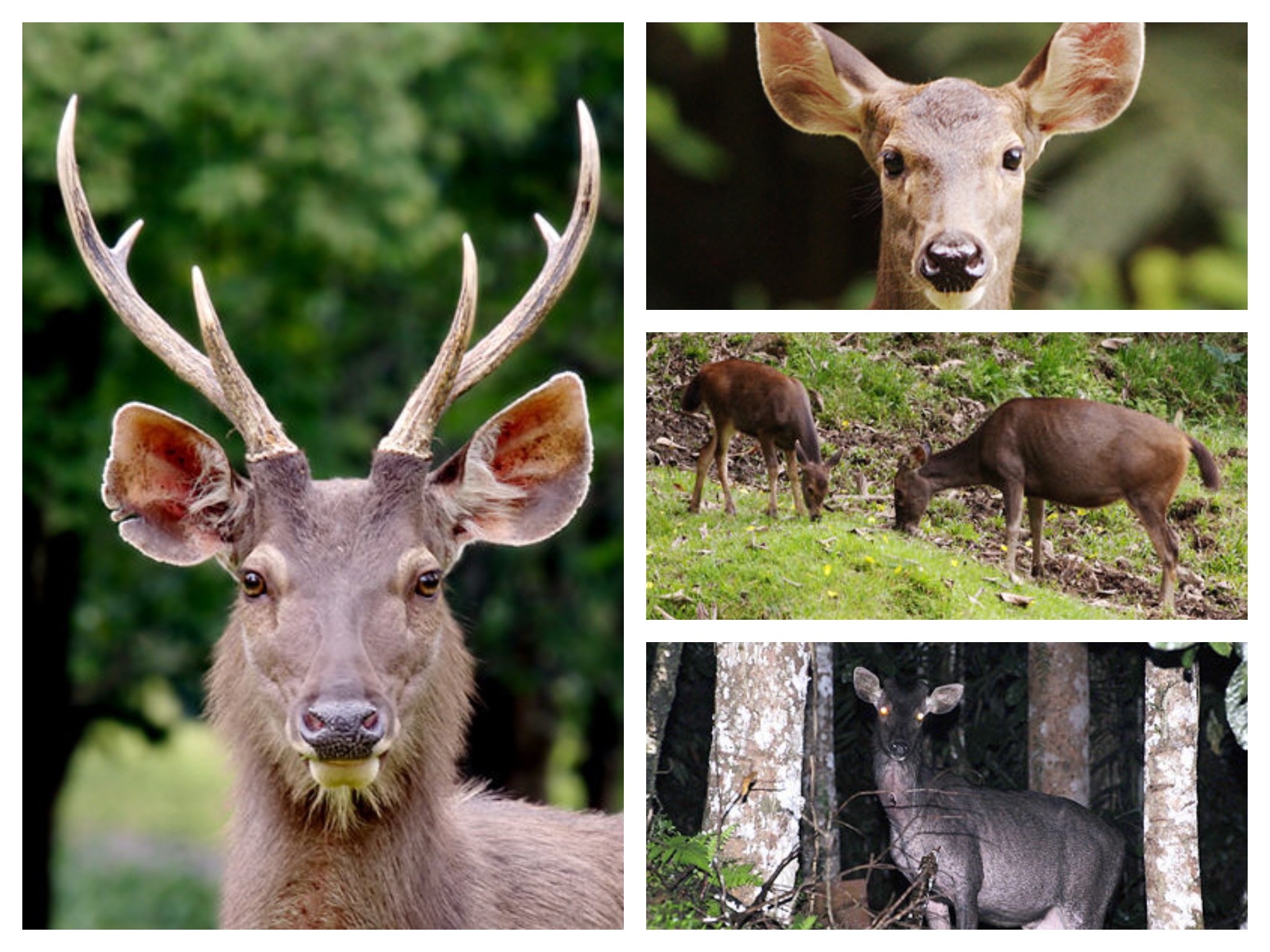 The sambar deer (Cervus unicolor) is among the largest of Southeast Asia's deer.
The male has a head-body length of up to 2m and weighs up to 260kg. The antlers of the male usually have three points. They are found in small herds of up to four animals.
According to a ST report, the Sambar deer became extinct in Singapore by the 1940s, due to poaching and habitats destruction.
The sambar deer was once found in a variety of habitats but is now confined mainly to primary and mature secondary forests due to hunting pressure. It is more active at night, from dusk to dawn. It feeds on grass shoots, vines and fallen fruits.
It is now found from India, Sri Lanka and Nepal through Burma, southern China and Indochina, to Malaysia, Indonesia and the Philippines.
We have reached out to the motorcyclist for more details of the location he spotted the deer.
Here are some interesting articles you should check out next:
Quiz: Which kind of Singaporean social media user are you?
Two aunties visit Changi Airport T4, compare it to Paya Lebar airport
If you like what you read, follow us on Facebook, Instagram, Twitter and Telegram to get the latest updates.