Prime Minister Lee Hsien Loong's visit to the US, where he was hosted by President Donald Trump, has also caught the attention of our neighbours.
Howard Lee Chuan How, a State Assemblyman for Pasir Pinji in Perak, Malaysia, believes that PM Lee's visit was more successful than Malaysia's own PM Najib Razak's visit to the US.
Najib visited the US in Sept. 2017, where he was also hosted by Trump at the White House. Writing for Malaysiakini, Lee said:
"Singapore, a nation that is a fraction of our population and our geographical size, dealt Najib a diplomatic sucker punch on the international stage, without even mentioning the word Malaysia."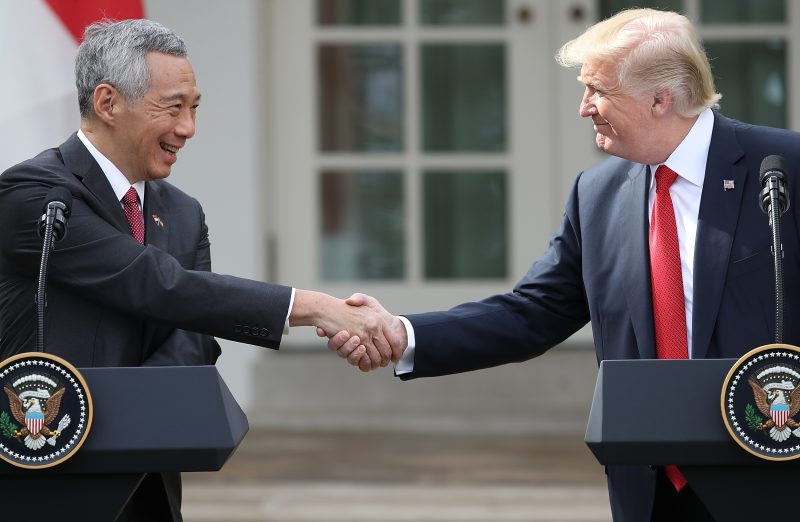 Courtesies matter
According to Lee, the fact that PM Lee was accorded the courtesy of giving a joint statement in the Rose Garden of the White House spoke volumes.
Trump has afforded other foreign statesmen this honour, most recently to Prime Minister Alexis Tsipras of Greece.
But for Najib's visit, the main photo opportunity took place in the Cabinet Room of the White House instead.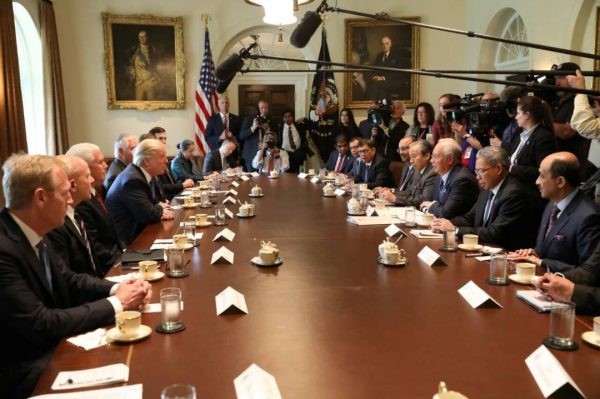 Action, not promises
In addition, Lee also mentioned the difference in the deals offered by the two Prime Ministers, after Singapore Airlines signed an order for 39 new planes from Boeing worth US$14 billion.
While Najib also spoke of investing in the US and buying planes from Boeing, a concrete deal was not signed during his visit as was the case with PM Lee. Lee said:
"It is estimated that the successfully signed and sealed Singaporean deal - as opposed to Najib's one which he remains to be "working on" - is slated to create 70,000 jobs for the American people.

Yet, Lee did not deludedly offer to "strengthen the US economy" like Najib did. Instead, he spoke of Singaporean military assets and personnel being deployed to help in US disaster relief during the aftermath of hurricane Harvey."
Indeed, Trump also thanked PM Lee on the deployment of Singapore's helicopters during the Hurricane Harvey disaster -- even going off-script to do so.
"When Hurricane Harvey struck our Gulf Coast in late August, Singapore deployed its own helicopters to help transport personnel and critical resources to areas in need. And the Prime Minister told me that and called me, and made that request himself. It was a great help, and we want to thank you very much — the use of your helicopters."
[related_story]
Election looming
It must be said that Lee's observations should be taken with a pinch of salt, considering that he is a politician belonging to an opposing party, and that a general election in Malaysia will soon be held.
However it's fair to say that Najib was indeed greeted by Trump in a different fashion than PM Lee was -- and it's up to interested observers to make their own conclusions.
Top image via PM Lee's Facebook page.
Related story:
President Trump went off-script 10 times during joint press conference with PM Lee
PM Lee & President Trump exchange pleasantries in front of media
Here are some unrelated articles you totally should check out next:
Best nights-out places for NSFs who want to spend less and save more
How young people can grow their wealth, according to the experts
I went without my wallet for a day and didn't starve or die on the streets
Here are some awkwardly unnecessary things Singaporeans do in front of persons with disabilities
If you like what you read, follow us on Facebook, Instagram, Twitter and Telegram to get the latest updates.