If you think you had a bad Monday, this man had it worse.
According to a report in The Star, on the morning of Oct. 16, 2017, Mohammad Rosmawar was greeted by the sight of the mutilated body of his two-week old kitten at his doorstep in Selangor, Malaysia.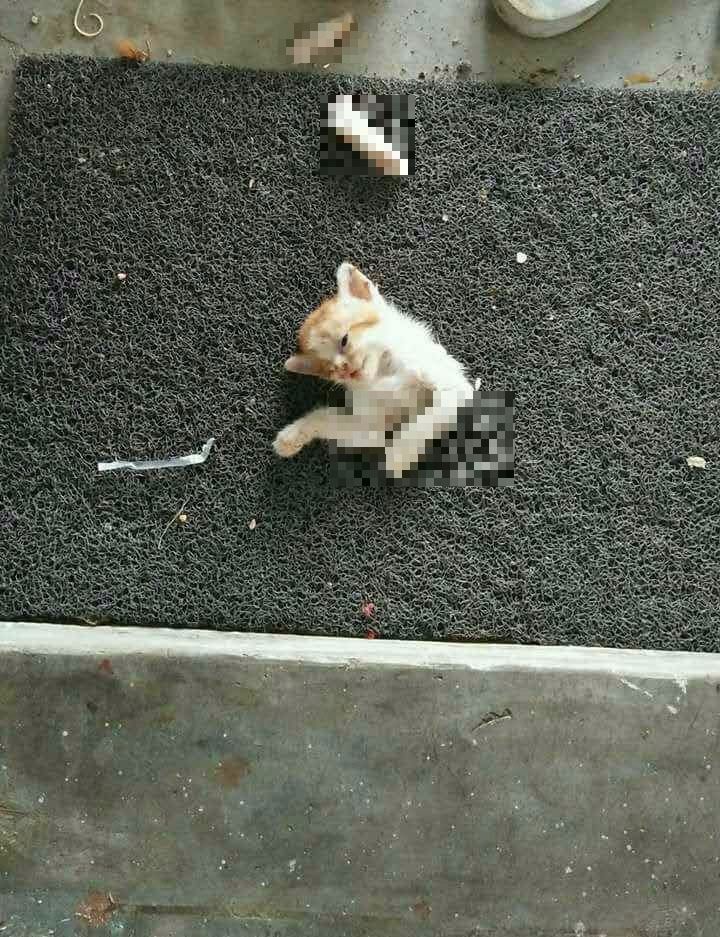 Perpetrator still at large
He said that he was shocked to find the carcass of the kitten and doesn't know who would commit such an act.
Mohammad and his family has lived in the area for about a year and claimed that he never had any enemies in the neighbourhood.
However, he doesn't eliminate the possibility that the feline was killed somewhere else before being placed on his doormat.
Urged to make a police report
The Selangor Society for the Prevention of Cruelty to Animals (SPCA) urged Mohammad to lodge a report to the Department of Veterinary Services (DVS), as those guilty of the crime can be fined between RM25,000 and RM100,000 (S$8,050 and S$32,000) and/or three years imprisonment.
Previously found near ant nest
Just two days before the incident, the kitten went missing but was found shortly on top of a fire ant nest near his home.
"The kitten's body was swarmed and bitten by the fire ants, but I cleaned it. I would have never thought that my kitten would be dismembered like this," said Mohammad.
[related_story]
Three other kittens safe
Fearing for the safety of his three other kittens, he has sent them over to his mother, who lives nearby.
"I hope the perpetrator will realise and repent on his cruel actions," said Mohammad.
Here are some interesting articles you should check out next:
Quiz: Which kind of Singaporean social media user are you?
Two aunties visit Changi Airport T4, compare it to Paya Lebar airport
Top photo via DAily TRaffic REport's Facebook page
If you like what you read, follow us on Facebook, Instagram, Twitter and Telegram to get the latest updates.