The news of the impending removal of Minister for Social and Family development Tan Chuan-Jin from the government comes as a shock to, well, pretty much everyone.
In fairness, Tan held up quite a stoic front in a doorstop interview with mainstream media reporters last evening too:
WATCH: No longer seen as part of the 4th-generation core leadership? Tan Chuan-Jin gives his thoughts. Read more: https://t.co/eQ4FrHIytx pic.twitter.com/PkaOWJUidN

— TODAY (@TODAYonline) September 5, 2017
In particular, listen in on what he said about being sidelined from the fourth-generation group of "PMs-in-waiting", from the 1:15 mark:
Reporter: There are suggestions that with you being the nominated Speaker of Parliament, that you are no longer seen as the fourth-gen core leadership. What are your thoughts about that?

Tan: Well, there are many different roles, and many different pathways, that we all need to take. I would say that we are all in the same direction, we are all running the same race. The end outcome we are all working towards is all to make things better for Singaporeans, and to make things better for Singapore.
And perhaps he, too, is slowly recognising the impact of the trajectory he has been put on, if a very uncharacteristically emotional Facebook update from him is anything to go by:
"May God continue to grant me wisdom, courage and love in all that I do. However inadequate as I may be, I hope that I can fight the good fight, finish the race and keep the faith.

And of course. My family. Words cannot express how much your continued love and support mean to me in carrying out my duties and responsibilities."
All that said, last evening's bombs that were dropped on us left us so dumbfounded that we can't give you observations of what happened, or make sense of it.
All we have, really, are these questions —
1. Why remove a full Minister from Cabinet to be Speaker?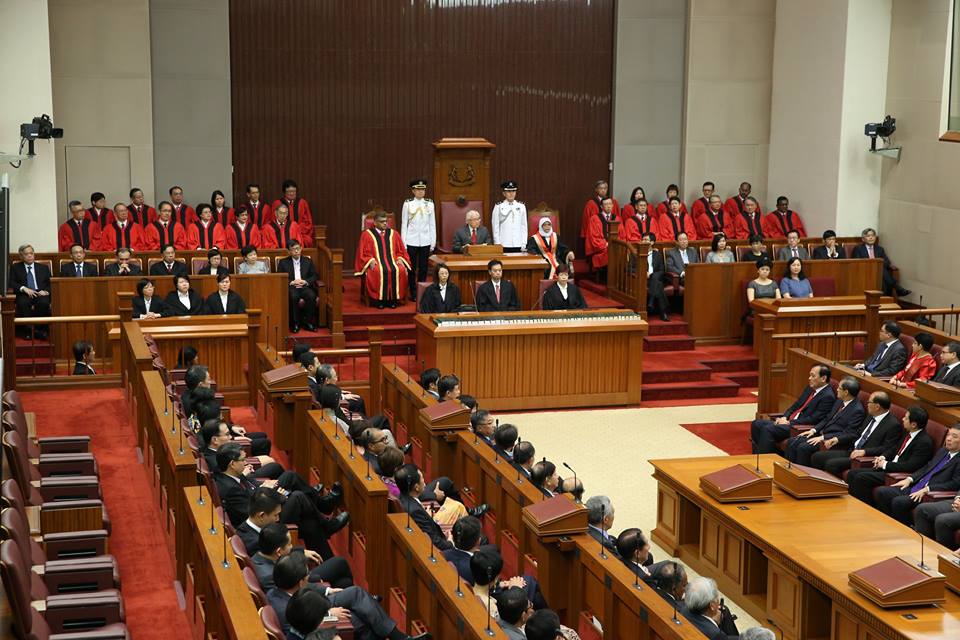 According to the constitution, the Speaker of Parliament may or may not be a MP, but he or she simply must possess the qualifications to stand for election as an MP, as provided here: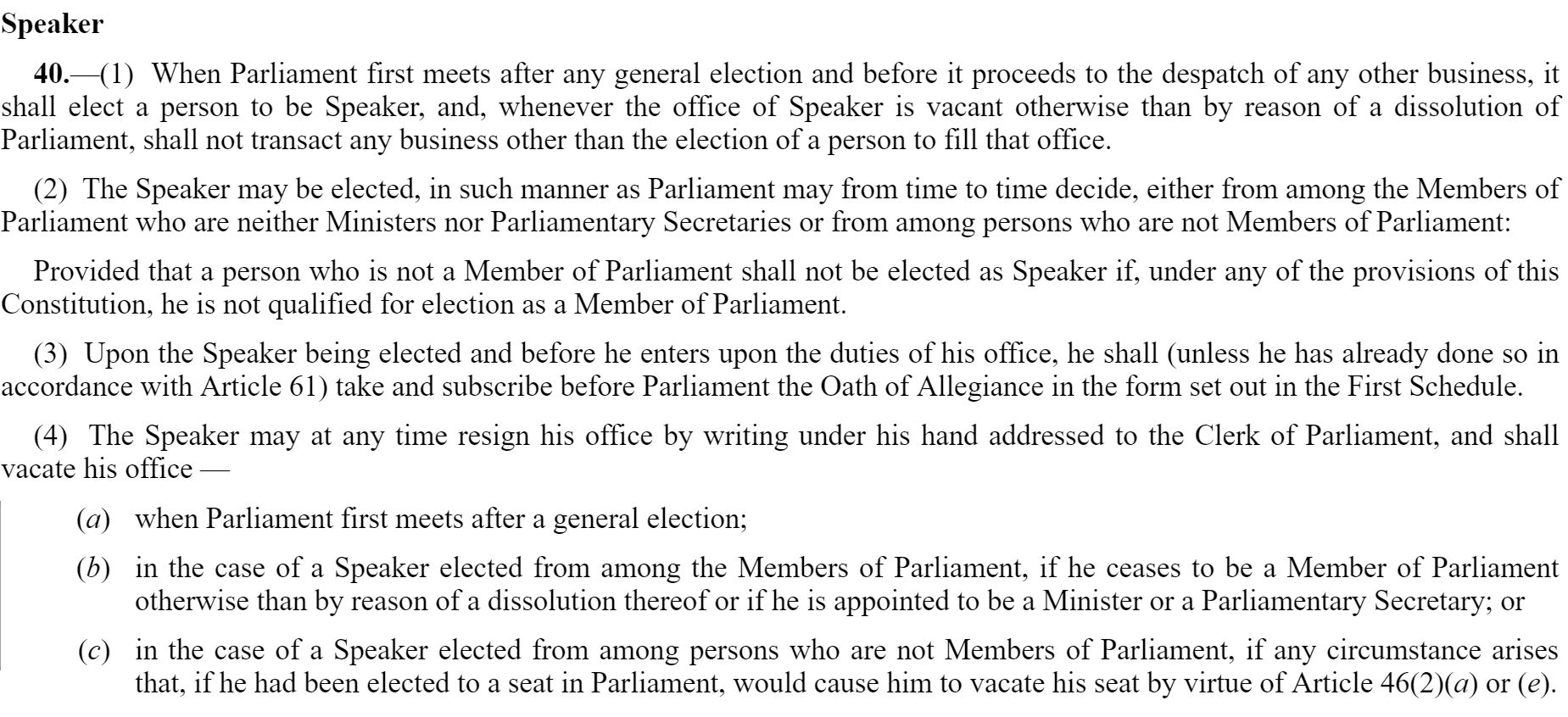 This actually means that the pool of potential candidates who can be nominated as Speaker goes beyond the cabinet or even Parliament — which, by the way, has 101 people available to pick from (89 MPs, three non-constituency MPs and nine NMPs).
In the history of past Speakers, Singapore has had two non-MPs and one former MP filling the role.
So in that case, why the need to remove a full Minister from his post — a veritable exclusion from government completely — and insert him as Speaker of Parliament, when the job can perfectly well be done by any of the other 100 people in Parliament, and thousands of other very qualified people outside it?
As you can see, Tan's move resulted in the need for a further shuffle, as it saw Desmond Lee being appointed to take his place, relinquish some of his minister-of-state posts, and Josephine Teo also stepping up to new roles.
Wouldn't all this not have been necessary if Tan, a young, energetic and passionate Minister, stayed put in his post?
2. Why was a 4G leader chosen as a Speaker? Why not pick an older Minister instead?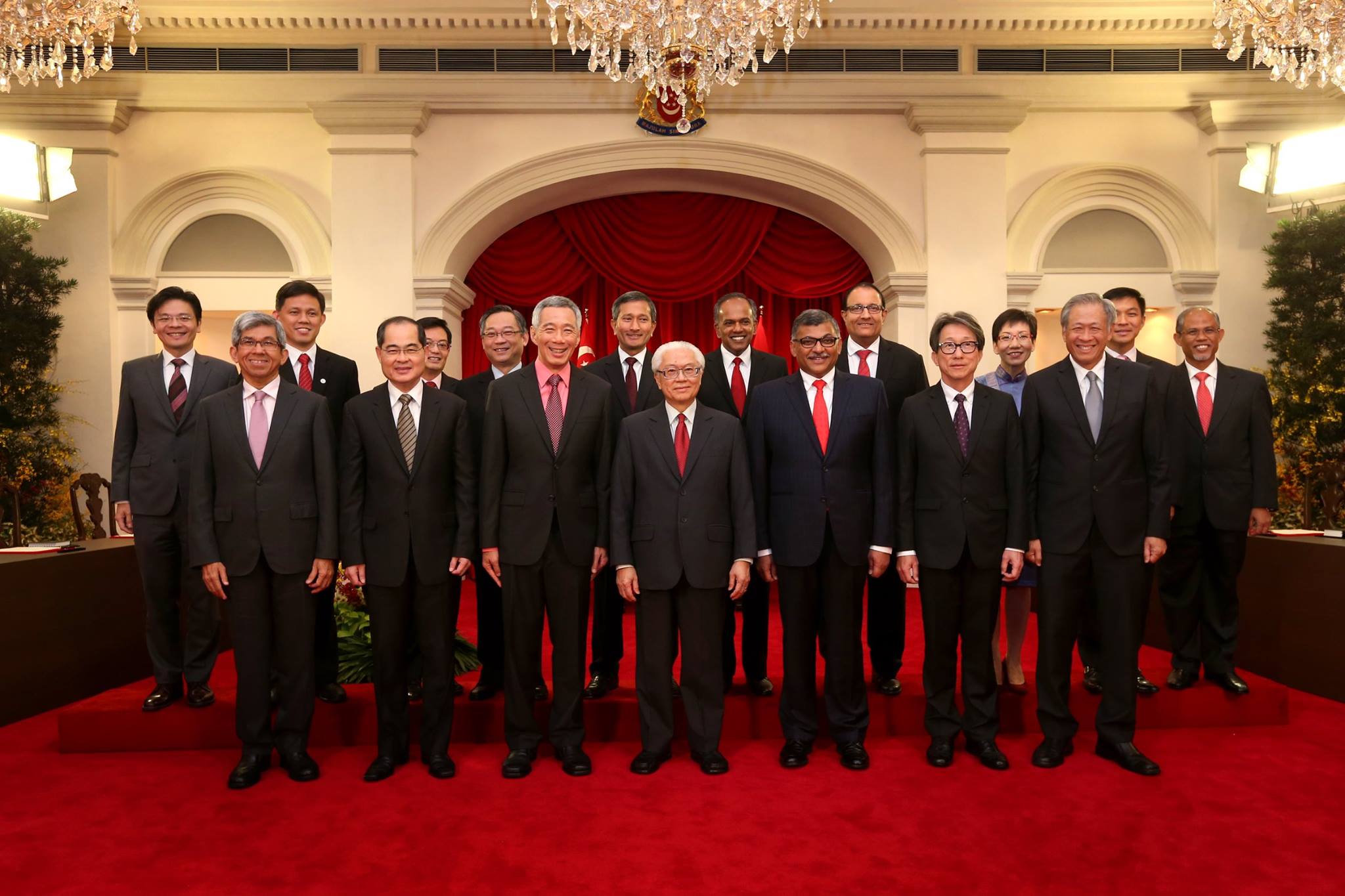 The appointment of a young office-holder to Speaker is unusual.
But the appointment of a young Minister in his prime is simply unprecedented.
In the history of Singapore Speakers of Parliament, there is only one Speaker who went on to become a Cabinet Minister — the late Law Minister E W Barker. However, Barker did not serve as a minister before his appointment as Speaker.
If there is a shortage of political talent to be part of the 4G core leadership and if there is a need for an experienced political hand to manage both sides of the House in contentious debates, why didn't Prime Minister Lee Hsien Loong consider a veteran Minister instead?
He could be in the same mould as former Speaker Abdullah Tarmugi, who was a minister for eight years.
In a commentary on 4G leadership, political observer Gillan Koh said that "those of Lim Hng Kiang (1991 GE), Lim Swee Say (1997 GE) and Dr Yaacob Ibrahim's (1997 GE) vintage may stand down to make way in due course".
Can't any of those older ministers above be persuaded to take on, in Nominated MP Calvin Cheng's words, an "important" but "procedural" role?
[related_story]
3. Is the Speaker of Parliament the start of an end of a political career?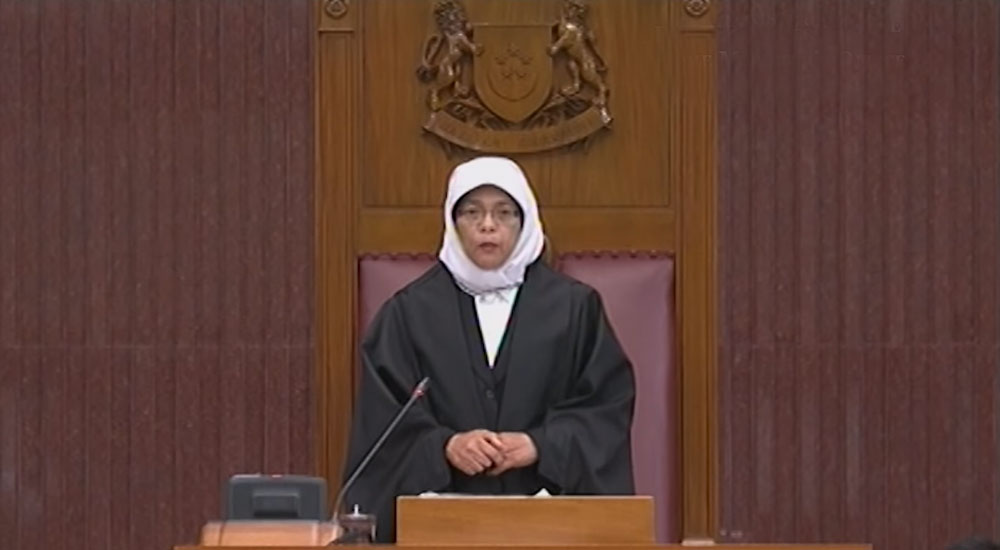 It's a yes for all but one MP-turned-Speaker.
Out of the nine former Speakers of Parliament Singapore has had, six were MPs from the ruling People's Action Party (PAP).
Five (except Law Minister Barker) left parliamentary politics after stepping down as Speaker. Three Speakers — Yeoh Ghim Seng, Tan Soo Khoon, and Abdullah Tarmugi — retired, while one, Michael Palmer, resigned and quit politics after being caught having an affair.
Heck, even newly ex-Speaker, aka the only automatically-qualified Presidential hopeful Halimah Yacob, told The Straits Times that she would "just retire and spend more time with my family, do social work, champion the causes I have always been championing" if she loses the upcoming Presidential election.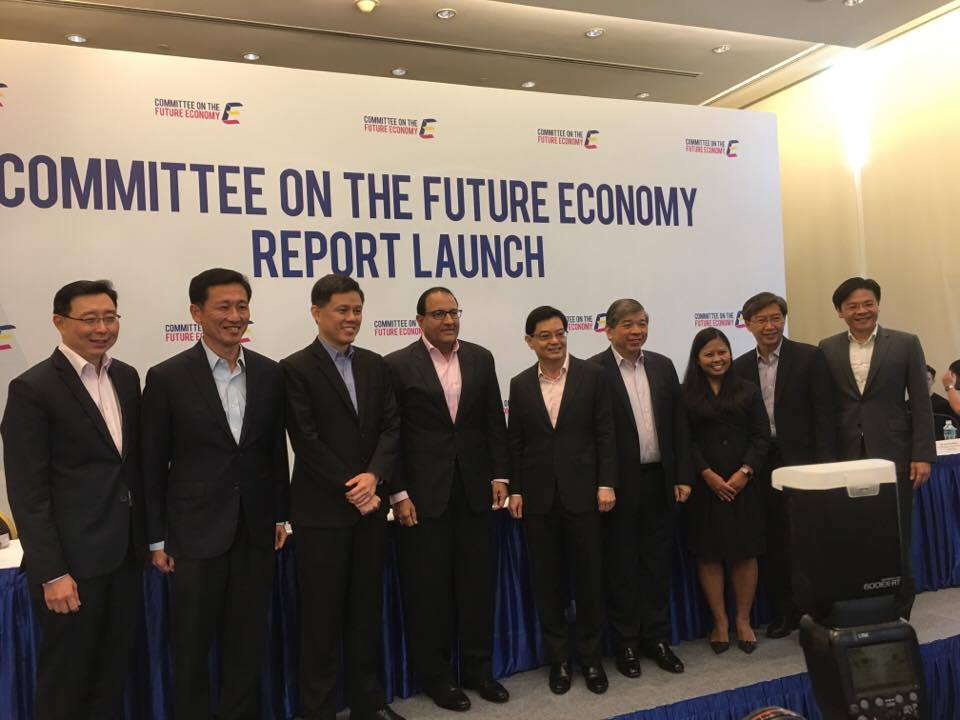 Turning to Tan's trajectory in government, there were signs that his rise up the ranks had peaked — take his omission from the Committee on the Future Economy, for instance.
The Future Economy Council, chaired by Heng, also doesn't include him — the 4G ministers sitting on it with Heng are Ong Ye Kung, Chan Chun Sing, Lawrence Wong and Josephine Teo.
Another example can be found in the delegation Singapore brought to China for the top-level Joint Council for Bilateral Cooperation meeting, which included Chan Chun Sing, Ng Chee Meng, Ong Ye Kung and Lawrence Wong. Heng Swee Keat may at this time have still been keeping a low profile and recuperating, as his first official trip was only in May this year.
Of course, again, noticeably, Tan was left out of the mix here, even though he remained as a co-chairman for the provincial business council in Liaoning.
So there were signs, but this nomination is, objectively speaking, the clearest sign from PM Lee that the Prime Ministership is not on the cards for Tan.
4. Why is Prime Minister Lee Hsien Loong's choice for Speakership so unorthodox this time?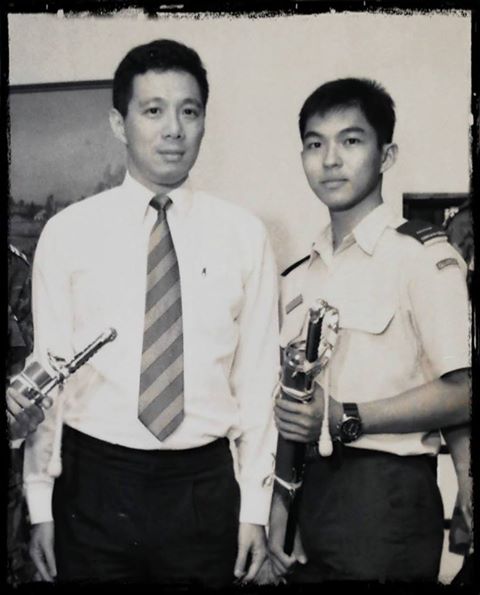 There is usually a rationale and a predictability to PM Lee's cabinet reshuffle, appointments and promotions. For instance, PM Lee tends to provide potential Ministers with double portfolios to challenge them. If PM Lee appoints one as an Acting Minister, there is a likelihood that he/she will become the full minister for that particular ministry.
Using former Speaker EW Barker as an example, Barker was, according to both Minister K Shanmugam in a speech, and Chief of Government Communications Janadas Devan in a book, "the template of what a law minister should be".
So what is PM Lee's template for a Parliament Speaker?
Going by his past three choices — former Senior Minister of State for Foreign Affairs Zainul Abidin Rasheed (he was nominated during GE 2011, remember?), ex-MP Michael Palmer, former Speaker Halimah — PM Lee has tended to nominate a well-respected, good-natured MP from a minority race to the post.
Minister Tan, if elected, will be PM Lee's first Chinese Speaker of Parliament.
Interesting, hey?
5. Why is Minister Tan's pay getting cut by possibly more than half?
Why? "Duty, honour, country?"
We don't know the reason, but an article appearing on States Times Review, of all places, is not entirely false.
According to the Public Service Division, a "Minister may start at the lower end of the MR4 range with a monthly salary of $46,750. This works out to an annual salary of $935,000, of which $607,750 is fixed and the rest is variable".
In layman terms, a junior Minister (like new Ministers Desmond Lee and Josephine Teo) probably earns an annual salary of at least $935,000.
Also according to the PSD, the Speaker's annual salary package is pegged at $550,000.
In other words, there is indeed a likelihood that Minister Tan's pay will be reduced by nearly half.
But hey, high or low pay, every political nomination is a good nomination, we hope.
In the meantime, though, these questions above remain.
Related articles:
Tan Chuan-Jin being nominated as Speaker of Parliament means he's out of the PM race
PM Lee nominates Tan Chuan-Jin for Speaker of Parliament, Desmond Lee to take over as MSF minister
Here are some totally unrelated but equally interesting stories:
Enhanced Internships — The next big thing? Two poly grads share their experience
Quiz: What kind of Singaporean will you be in a crisis?
Top file photo by Edwin Koo for Mothership.sg
If you like what you read, follow us on Facebook, Instagram, Twitter and Telegram to get the latest updates.