To a lot of Singaporeans, an MRT station is a place where you pray and wait while train faults and breakdowns happen.
But Redhill MRT station has earned the distinction of being more than just a place to get stranded at.
To some, it may seem like a set straight out of a Wes Anderson film, and it makes for a nice Instagram shot for social media junkies.
Uncanny similarity with K-pop set
To add on to the list, the bubblegum/ baby/ millennial/ Baker-Miller pink MRT station is apparently similar to a K-pop music video set.
There's a train station here in Singapore that looks similar to BLACKPINK's train station in As If It's Your Last hahahahah pic.twitter.com/Vznn4SdXzG

— ×+ •ᴗ• #HYLT# (@poopheyy) September 24, 2017
If you can't see the similarity, here's a side-by-side comparison to make your life easier: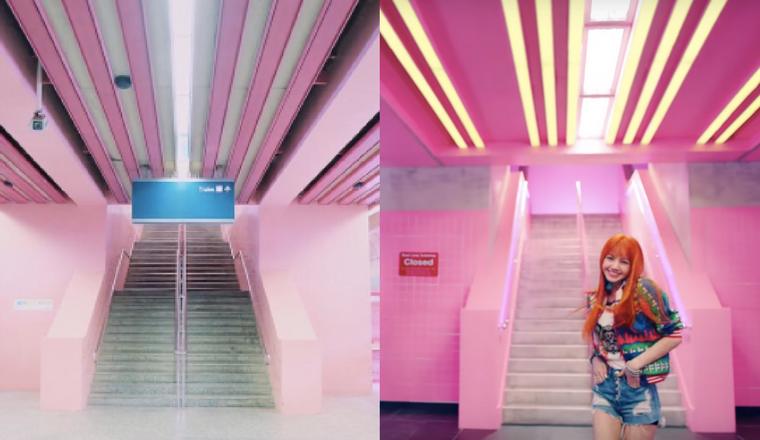 The stairs and fluorescent lights look eerily similar.
Same same but different.
Not filmed in Singapore
Unfortunately, Redhill MRT station wasn't used as the set for  As If It's Your Last music video by BLACKPINK.
As you can see, the signage are different in both locations: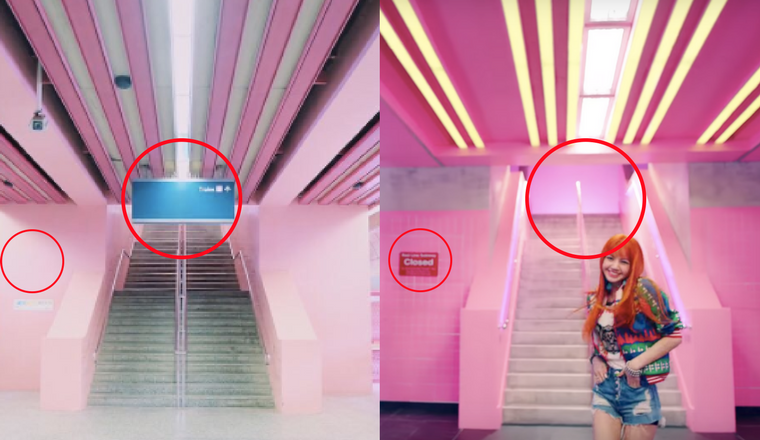 And for Redhill MRT station, the staircase is on the street level: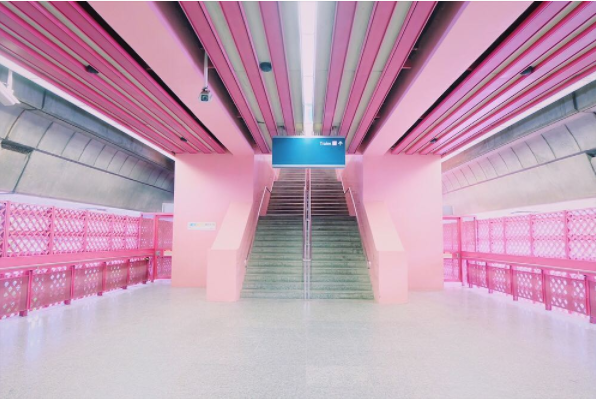 While the staircase on the music video is on the train platform:
But that didn't deter foreigners from coming to the iconic MRT station to do a dance cover anyway.
https://www.instagram.com/p/BZWbVEOl1NR/
[related_story]
Legit music video in Singapore
While the location for the BLACKPINK music video is undetermined, Hands Up by 2PM was definitely filmed on our shores.
The start of the music video showcased one of the members apparently playing golf overlooking the Marina Bay skyline:
They were also lucky to have clubbed in the now-defunct Zouk at Jiak Kim Road:
K-pop groups may cause an ocean teenage girls to wreak havoc in airports, but it can be a good way to boost tourism in Singapore.
Here are some totally unrelated but equally interesting stories:
Deadly office-related sins everyone would have encountered at least once
One of Us: This guy has been couch surfing in the U.S. for over 2 years to get his app started
If you like what you read, follow us on Facebook, Instagram, Twitter and Telegram to get the latest updates.