Horror doesn't just come in the form of ghosts or demons. Sometimes, it comes in the form of unreplenished toilet rolls in the office toilet or a bad stomachache in the middle of an important presentation to your boss.
Or a colleague who steals your food.
If you're in the working world like us, chances are you encounter ghastly office-related events from time to time. But if you think having a co-worker steal your organic muesli is bad, just know that the situation could be way more horrifying.
Like, Halloween Horror Nights-level horrifying.
You could be a victim or culprit of the following seven sins, but the true horrifying versions of them lie in the depths of the upcoming Halloween Horror Nights 2017 at Universal Studios Singapore.
Are you ready to face the sins?
Cruelty
So it's Friday, and you're counting down the minutes till 6.30pm, texting excitedly in your WhatsApp group chat about which bar to check out for TGIF drinks. And then it happens.
Your boss suddenly sends an email to everyone declaring an urgent meeting at 6:20pm. Your heart dies a little inside, and you pray to the meeting gods that this will be a speedy session.
It could be worse: Your boss could be Halloween Horror Night's Empress Qing, a megalomaniac who will stop at nothing to get people to worship her.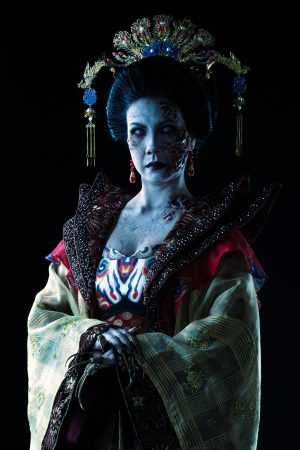 Perversion
You're on a well-deserved break in Bali, soaking up the sun and sipping on your coconut water. When you receive a text from your colleague asking for an update on the Powerpoint slides.
That same mentally-twisted colleague who always asks about work-related stuff when you're away or when it's a Public Holiday, almost as if he takes pleasure in taking away your peace.
It could be worse: You could be experiencing worse versions of your holidays, like the perverted ones Father Time created in the Twisted Horror Zone at Halloween Horror Nights.
Narcissism
After receiving that Friday evening meeting email, you think hopefully to yourself, "Maybe the meeting will only last 10 minutes. Maybe I can still make it in time for happy hour."
No. It's one hour in, and your boss goes from reviewing statistics to talking about the humble beginnings of the company, and how he single-handedly built it. As you listen to the story for the thousandth time, you wonder if the entire point of the meeting was so that he could brag. Again.
It could be worse: You could actually be working for the devil, like Kim Die Yeong at K/LL Entertainment Group, who takes business deals very, very seriously.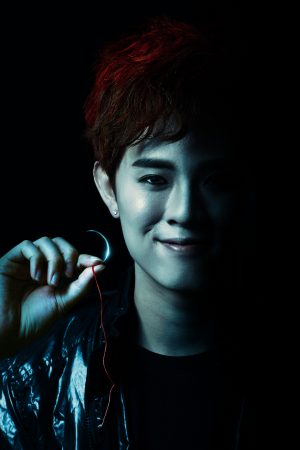 Obsession
The Human Resource personnel calls for a meeting on administrative matters. You walk into the meeting room wondering if it's about the new bonus system the company is going to take up.
He pulls out the presentation slides. The title says, "Formatting dates". No way, you think to yourself.
But unfortunately, yes way. He starts lecturing everyone on the proper way to type dates, which is DD-MM-YYYY, and not DD/MM/YYYY.
It could be worse: Your colleague could be even more obsessive, like the depraved Lord Obsession in the Inside the Mind haunted house.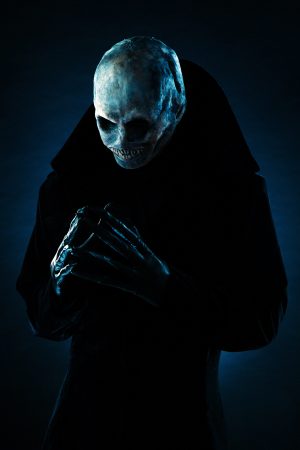 Manipulation
A seductive hair twirl, some lip biting, and electrifying eye contact -- this is all it takes for your pretty colleague Jane to get the males in the office to do her work for her.
Sometimes, you also wish you could use mind magic to de-hypnotise those poor colleagues who are under her spell.
It could be worse: You could have a colleague who does actual black magic instead of just mind magic, like the Midnight Man.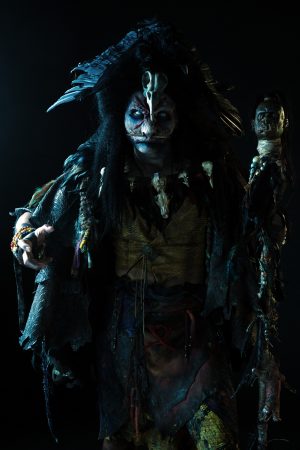 Malice
Leaving personal food items in the office pantry is often a risky thing. So on days where you bring your home-cooked lunch in, you write your name on every available spot on the lunchbox before leaving it in the fridge.
Lunchtime comes and surprise, surprise -- it's gone. You trudge sadly back to your desk and pass your boss' room on the way, only to see him eating your perfectly prepared meal while giving you a devilish smile.
This must be the punishment for not securing that deal yesterday.
It could be worse: At least it's just food. Your boss could be even meaner by not paying you enough to afford lunch ingredients, or making you work in unsafe working conditions, like at the Death Mall Haunted House.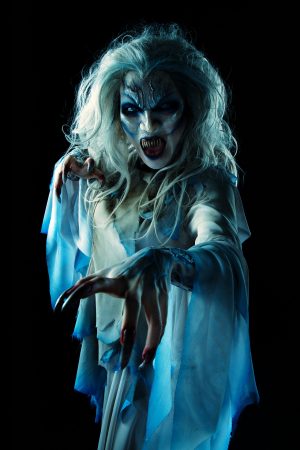 Deception
Monday mornings are bad enough, but one thing that makes them even worse is if your co-worker rings in at 8.30am, telling you he's sick and passing all his work to you.
This is the second time this month he's gone on MC. Your suspicion arises.
You scroll through social media and sees something that confirms your suspicions -- an Instagram story by his girlfriend of the two of them having brunch at some cafe.
While working on his work, you seethe with anger at his blatant deception.
It could be worse: Instead of seeing the doctor to get an MC, your colleague could actually be a maniacal doctor who uses you for experiments, like Doctor White in Halloween Horror Night's new Laboratorium show.
--
These harrowing office encounters might be frightening, but if you're the daredevil sort who likes to be spooked even further, be sure to visit the Halloween Horror Nights 2017.
Get your tickets to HHN2017, happening from September 29 to October 29, here.
Top image from Getty Images. All body images courtesy of Resorts World Sentosa.
This creepy Halloween Horror Nights sponsored post makes Mothership.sg's writers shudder at the thought of experiencing even more creepy things at the HHN this year.
If you like what you read, follow us on Facebook, Instagram, Twitter and Telegram to get the latest updates.