The death of a Singaporean in an accident in Johor Baru (JB) on Aug. 25 may well escalate into a diplomatic incident, as events took a serious turn.
The Malaysian government has taken issue with the allegations made against emergency services by the victims' friends that were widely reported by the Singapore media.
According to The Straits Times that quoted a Berita Harian Malaysia report, Malaysia's Health Ministry has said it will file a formal complaint with Singapore.
It will also be speaking to its lawyers on possible legal action as the allegations made against the Malaysian health system that has supposedly hurt the country's image.
Very serious allegations
This was what Health Minister S. Subramanian was quoted as saying when he spoke to reporters after an event in Kluang, Johor:
"The letter will be submitted to the Singapore High Commissioner in Malaysia as soon as possible. We will wait for Singapore's response and at the same time discuss with the ministry's lawyers for the next course of action."

"These are very serious allegations as the Health Ministry has a principle that human life must be given the highest priority."

"This matter has gone overboard. It not only gives a negative impact on us but also demoralises and demotivates public healthcare staff who work hard and are dedicated in saving lives.""
[related_story]
A Recap of Media Reports
24-year-old Singaporean Justinian Tan died on Aug. 30 from critical injuries sustained from a hit-and-run car accident in Johor Baru (JB) on Aug. 25.
He was in JB with five other friends for a late-night meal. The pre-dawn accident happened along Jalan Dato Abdullah Tahir in Taman Abad as they were walking back to their car. 
Various media in Singapore reported on the accident extensively, relying solely on eye witnesses' accounts of Tan's friends who were with him when the accident happened.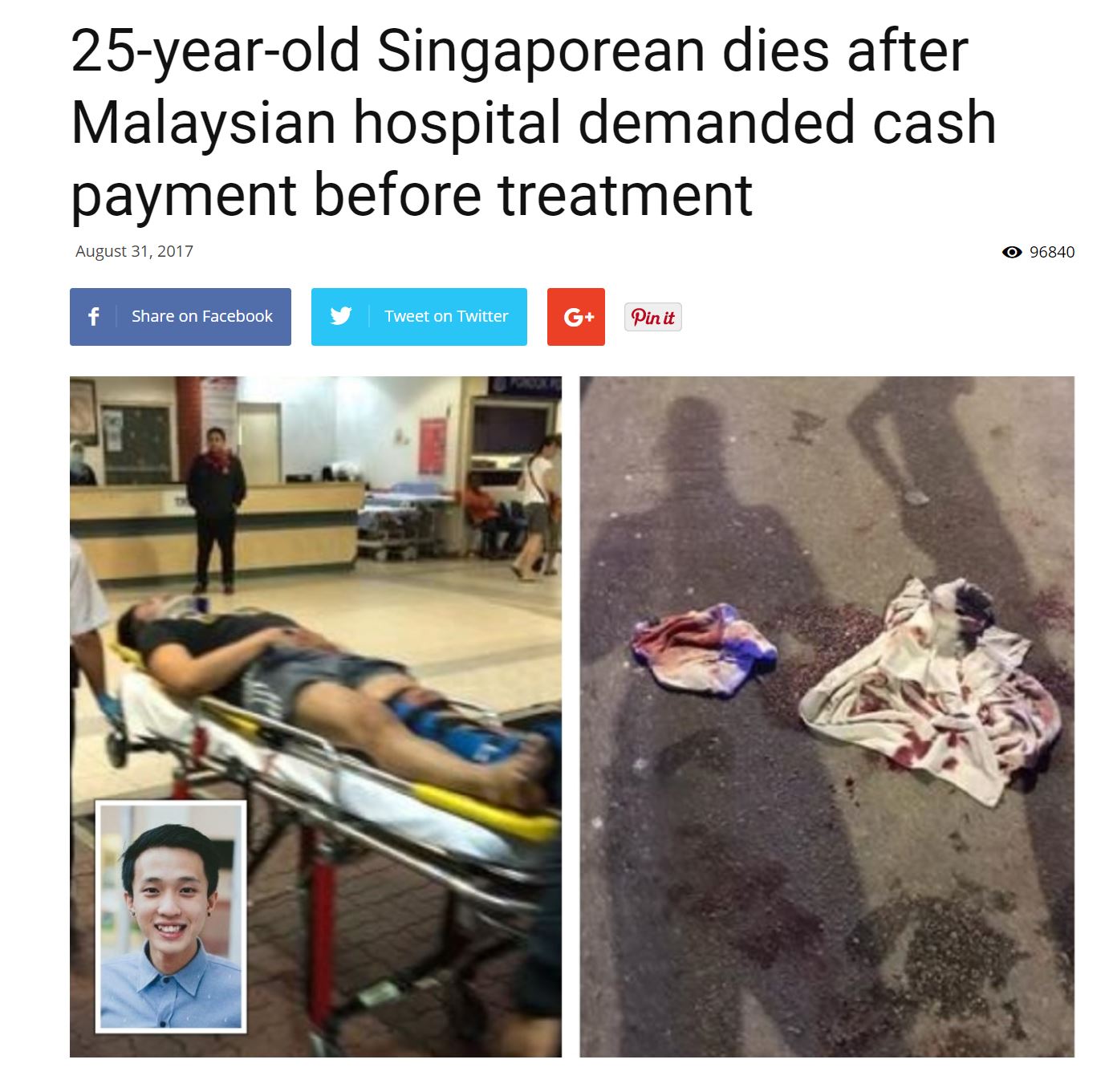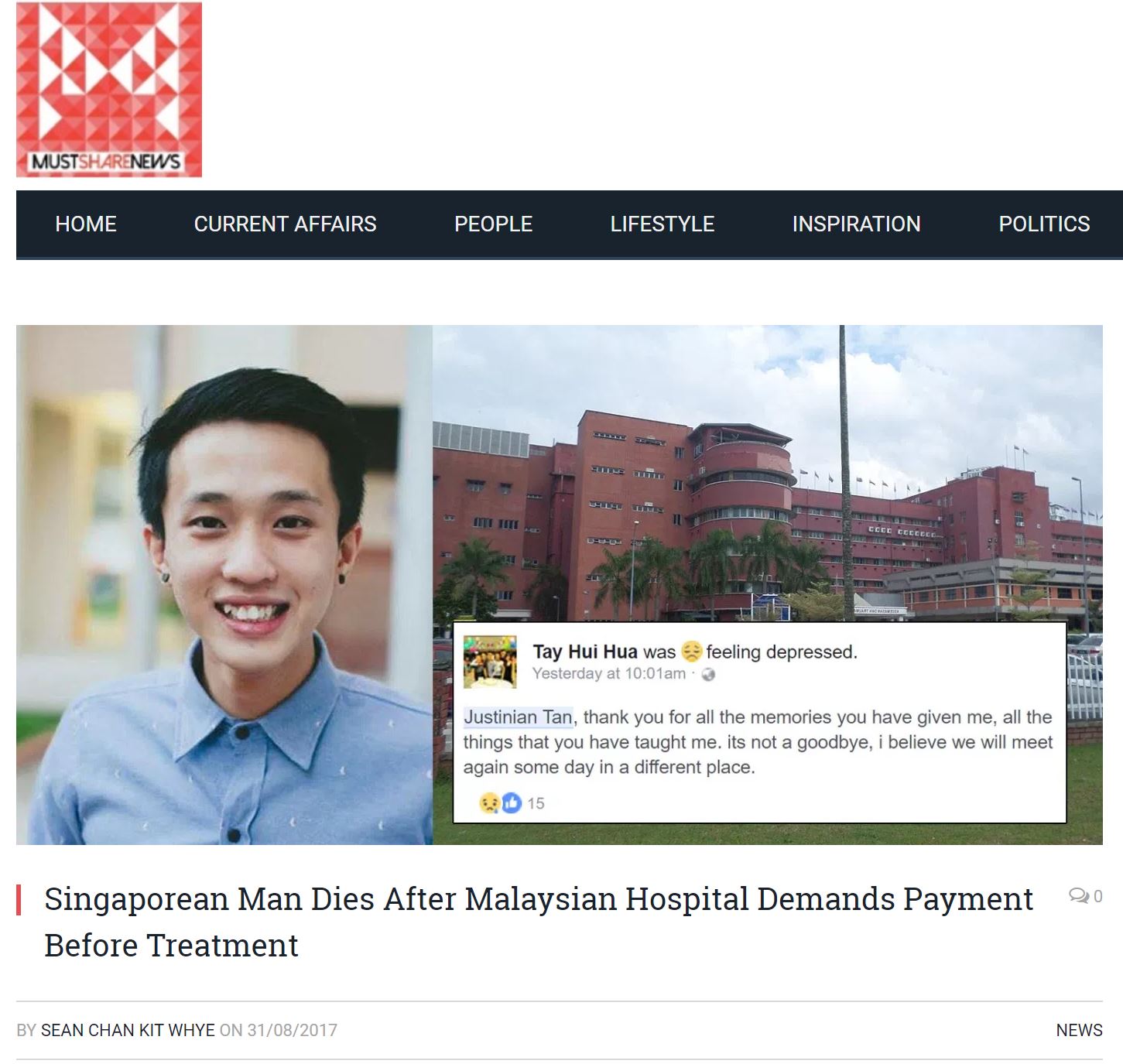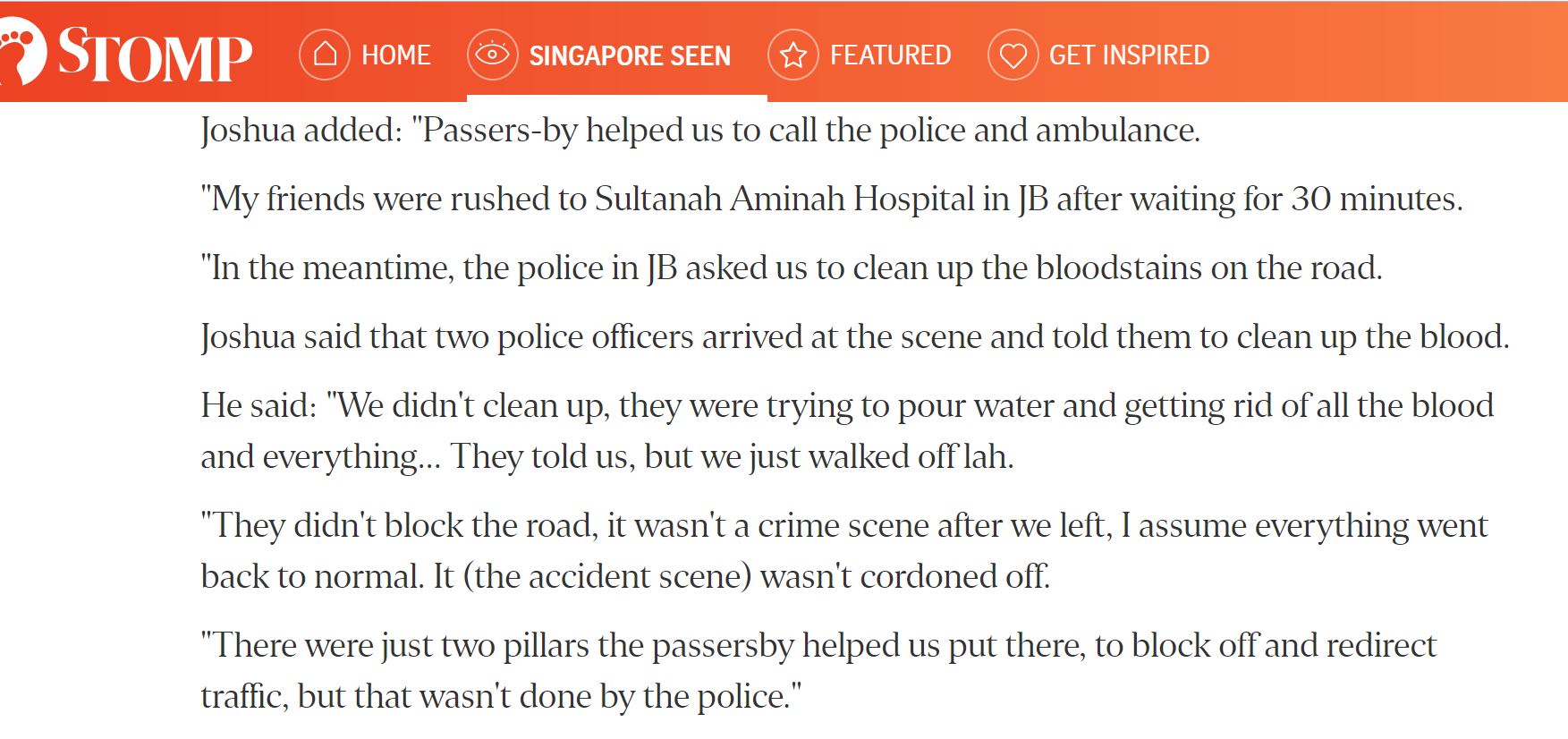 Malaysia's account of events
Malaysia's Director-General of Health Noor Hisham Abdullah responded in a statement on Sept. 1, refuting the allegations reported in the Singapore media.
According to the hospital's log, there was a timely response, with a despatch time of two minutes and a response time of 13 minutes.

The emergency call was made at 2.57am, following which an ambulance was dispatched at 2.59am and reached the spot of the accident at 3.10am. Subsequently, the ambulance departed from the scene at 3.15am.

Tan was admitted to the "Red Zone" at the Emergency Department of the hospital. Emergency treatment under an "Advanced Trauma Life Support" protocol was followed, which had already been initiated by the ambulance team.

No deposits were asked from those present until Mr Tan's family turned up later, "but it is important to note that the emergency imaging and treatments required were not withheld or delayed".
Tan's friend Joshua De Rozario had said in response to the statement : "When the accident happened, a lot of things were going on at once, so the wait for help to come felt really long then. I thought it took 30 minutes but their logs said differently."
He said there could have been miscommunication at the hospital as the staff "were speaking Malay and we were speaking English and we had difficulties communicating".
If you like what you read, follow us on Facebook, Instagram, Twitter and Telegram to get the latest updates.