By now, if you still do not know who is Professor Huang Jing from the Lee Kuan Yew School of Public Policy (LKYSPP), you must be either living a life that demands no interactions with the outside world or not have read anything online about Singapore for the past three days.
The news of the prominent China-born academic who will be expelled together with his wife, after losing their permanent residency, was all over social media and the front pages of newspapers.
According to The Straits Times, he was informed at 11am on Aug. 4 at the Immigration and Checkpoints Authority and had seven days to appeal to the Ministry of Home Affairs (MHA).
While the law takes its course, here are four takeaways from the "Huang Jing incident" worth thinking about.
1. Expelling Huang Jing has a strong domestic signalling effect
The MHA press release described Huang as engaging in activities "inimical to Singapore's national interests". He had engaged prominent and influential Singaporeans, passing on "priviliged information" about the foreign country he was working for, so as to influence their opinions in favour of that country.
This turn of events sent a strong signal to the country involved and other individuals who are engaged in similar activities, that such forms of engagement will not be tolerated in Singapore.
At the same time, it also serves as to remind Singaporeans, especially those who have extensive contacts, as well as business and professional interests with individuals in foreign countries, that they could wittingly or unwittingly become targets of foreign manipulation.
2. Naming Huang Jing, but not the country he works for is highly unusual
When it comes to matters of national interests and security, especially in cases involving espionage and counter-intelligence operations, more often than not, only scant details are shared publicly, as there's a need to maintain operation secrecy and also avoid high-profile diplomatic fallout from such incidents.
Hence, the move to name Huang and his wife Shirley Yang Xiuping who are both US citizens who had their permanent residency cancelled, and yet not naming the country that Huang is allegedly working for as "an agent of influence of a foreign country" is highly unusual.
It reflects a highly calibrated approach and a balance of considerations, which may include the need to keep the issue in perspective and maintain good relations with the country involved, yet at the same time send a strong signal that such activities will not be tolerated.
3. There are sufficient clues to suggest that the unnamed country is China
The deliberate silence maintained by the Singapore authorities on the country involved, in all likelihood, was to help draw attention to the detail that was conspicuously missing.
There are sufficient clues based on Huang's background, including his country of birth and areas of specialisation to suggest that the country he was serving was most probably China.
There's a video circulating online fueling speculation that Huang's pro-Beijing views was also the reason for his expulsion.
Speaking on a China current affairs programme earlier this year, he commented that Singapore made serious misjudgments on "three strategic issues":
On South China Sea arbitration, Singapore was in the minority when speaking out against China

On the Trans-Pacific Partnership (TPP), Singapore actually thought it was feasible and "over-invested" its effort in selling TPP.

On the US Presidential Election, Singapore "was certain" that Hillary Clinton will be the next US President and supported her bid, thinking that she will strengthen President Obama's Asia rebalancing strategy. In the end, Hillary lost.
You can watch the video (in Chinese) here, and you can form your own views after watching it:
4. Reassuring the broader community of foreign academics is important
It is not hard to imagine the fallout from this incident.
Foreign faculty members in our universities may feel a sense of unease and uncertainty over the boundaries of acceptable exchange of information, which may include personal views and also foreign establishment insights.
It will also impact on the trust they have when interacting with Singapore officials and school management.
Hence, it is useful to reflect on what it takes to maintain a culture of open exchange in an academic environment, and also between private individuals, where alternative views, for example, in the area of foreign policy, can be articulated freely and safely.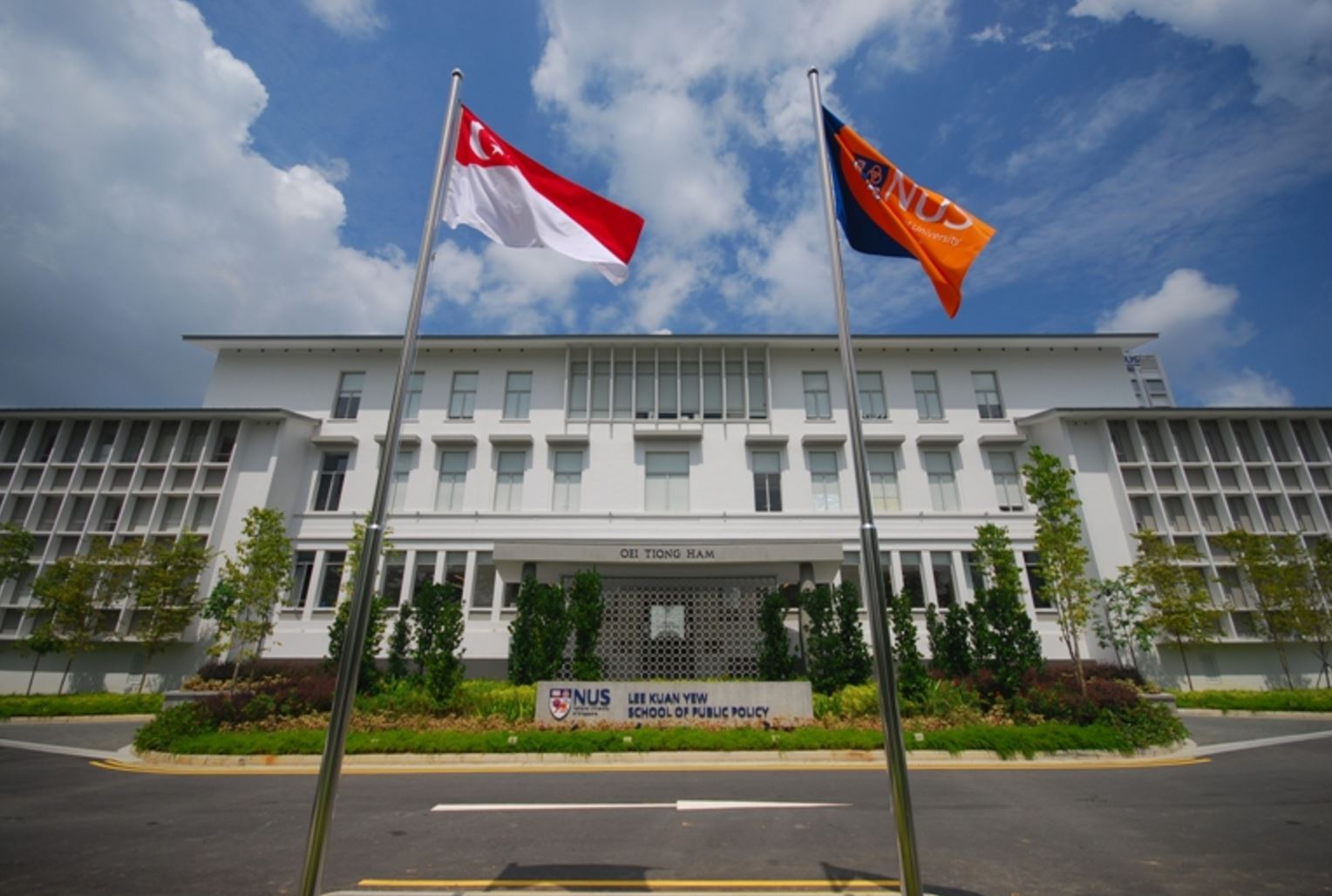 It was revealed that Huang had leveraged his senior academic position to provide supposedly "privileged information" to a "senior member of the LKYSPP", intending for it to be conveyed to the Singapore government, and causing it to change its foreign policy, albeit without success.
MHA did not disclose the identity of the LKYSPP "senior member" whom Huang was allegedly influencing.
But we know this unnamed person has access to "very senior public officials who were in a position to direct Singapore's foreign policy".
One question that must be swirling around everyone's mind is: How is it possible that a senior member of the school who actually should have known better was influenced?
In the days and months ahead, assessing the reputational impact on LKYSPP and also the extent in which the school's leadership, staff and student body have been influenced by foreign elements is imperative.
The National University of Singapore (NUS) has suspended Huang without pay.
It has also committed to "cooperating fully with MHA".
It remains to be seen whether there will be subsequent actions to shake up the school's leadership for a fresh start.
Related articles:
Huang Jing isn't S'pore's first brush with a "foreign agent": A S'porean was seduced by a Russian spy
Ambassador-at-large, Bilahari Kausikan, scoffs at Quora user questioning who Huang Jing is working for
China-born LKYSPP prof Huang Jing denies allegations of being foreign agent
Foreign agent Huang Jing was involved in a spat with a taxi driver in June 2016, over a $1 tip
Here's the official profile of Huang Jing as found on LKYSPP faculty site
LKYSPP prof identified as foreign agent, to be stripped of PR status & entry permits
If you like what you read, follow us on Facebook, Instagram, Twitter and Telegram to get the latest updates.