Long story short: Food Panda delivery service can cancel an order on you without you approving it beforehand, and subsequently, charge you for it as well.
This was what happened to one guy in Singapore.
Cancellation 30 minutes into wait
He had ordered his meal just before 9pm. With everything confirmed and his food on the way, suddenly he was informed that his meal had been cancelled 30 minutes into his wait.
Food Panda then informed him that he will not be getting his money back as he was unreachable by phone.
The customer was asked to reorder his food again.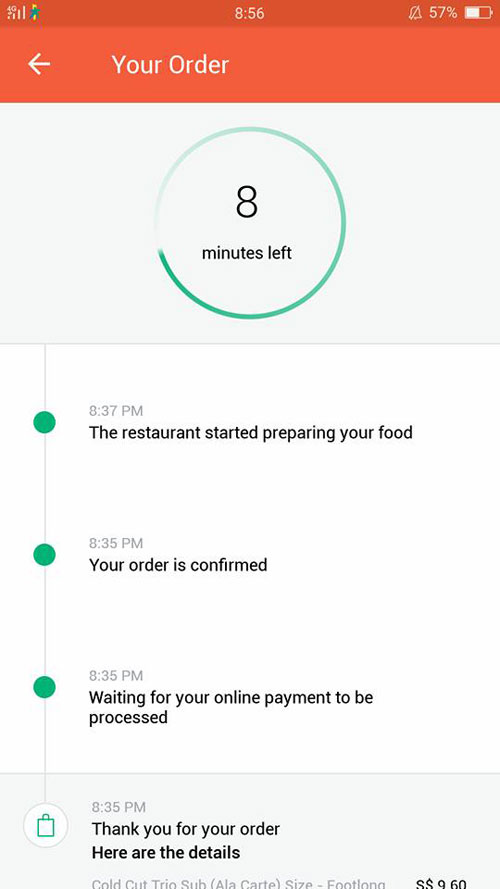 [related_story]
You can read the conversation he had with the customer helpline: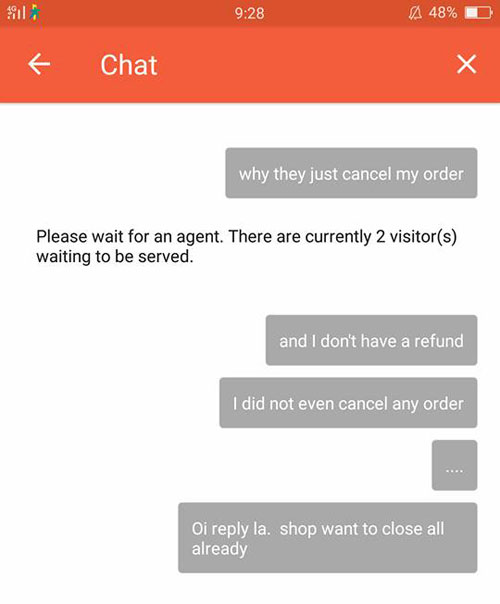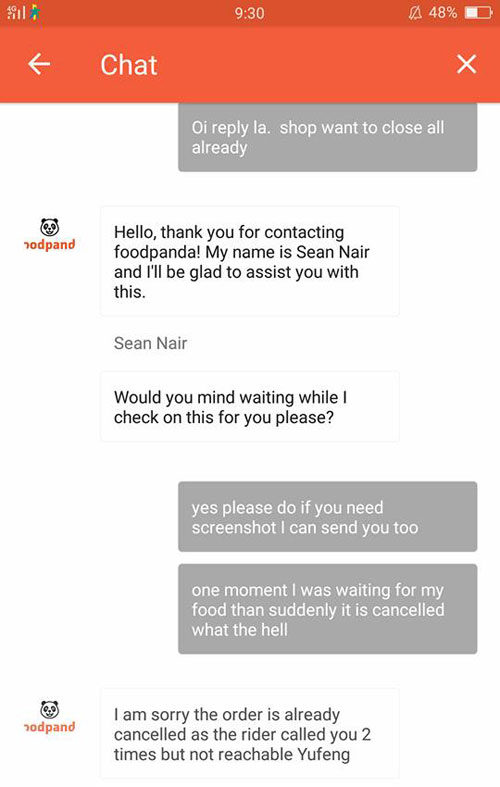 The customer did not receive any calls from the rider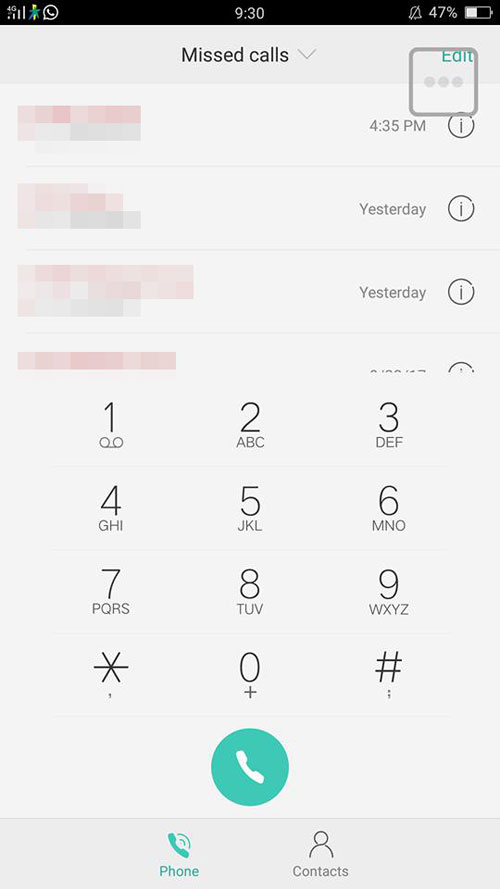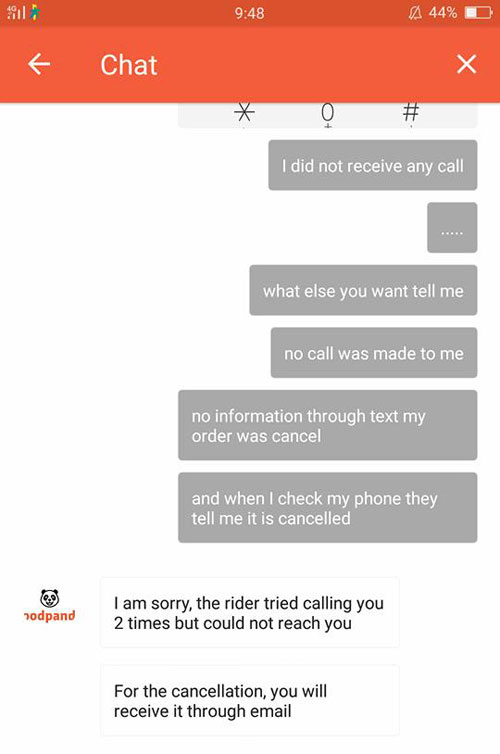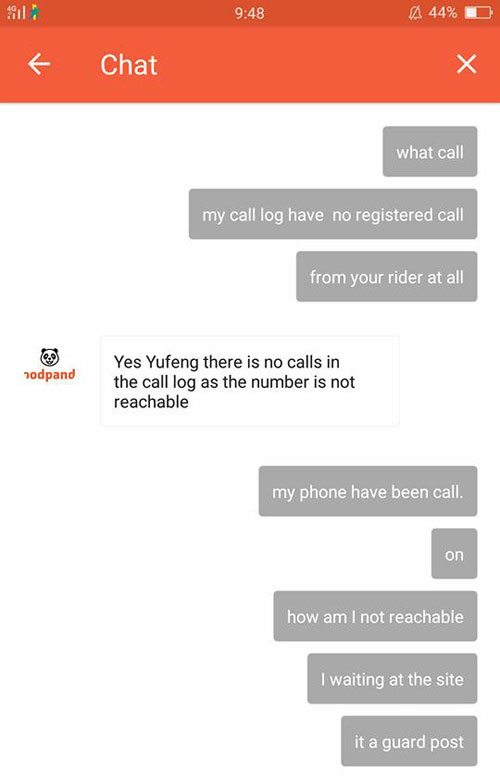 Helpline claims rider was at location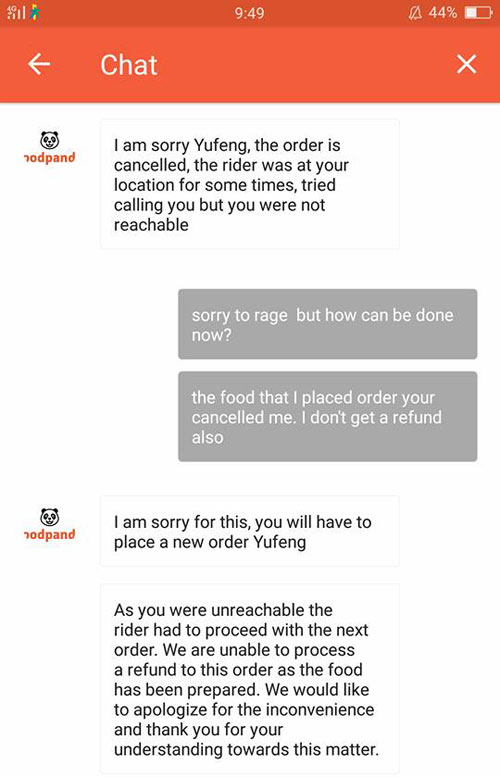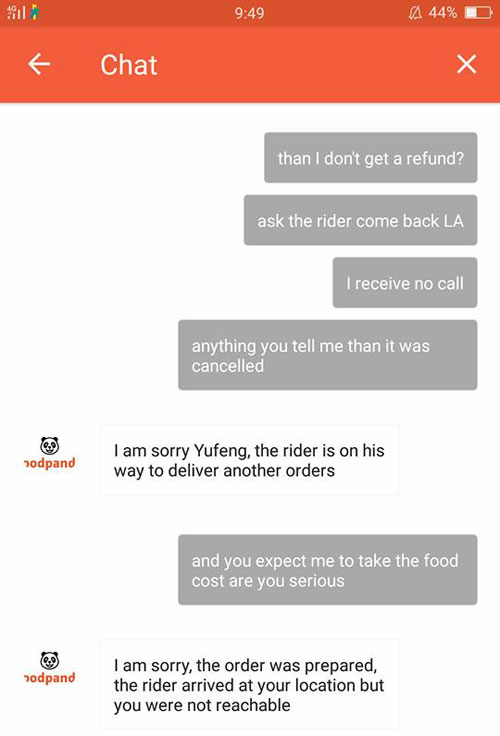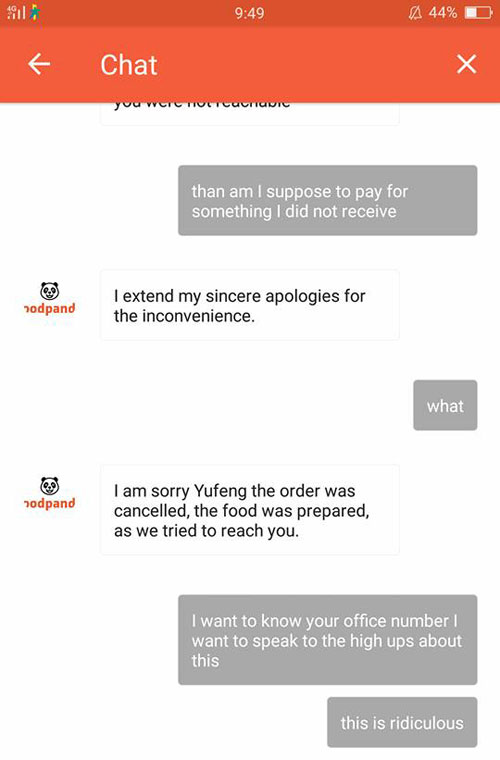 The matter will be escalated within 24 hours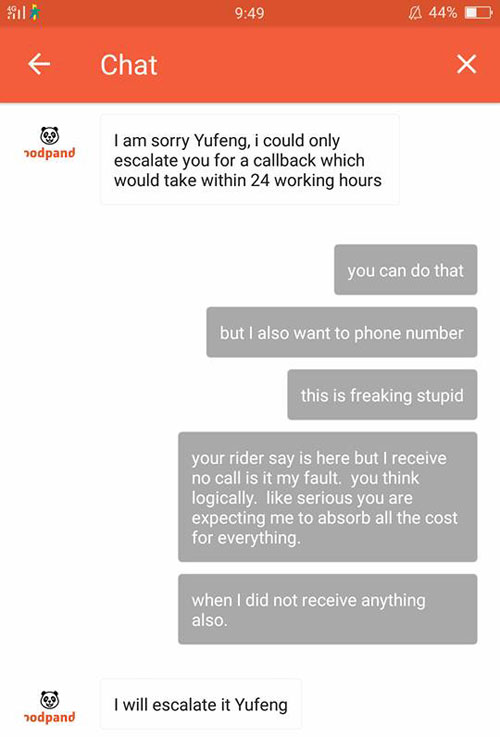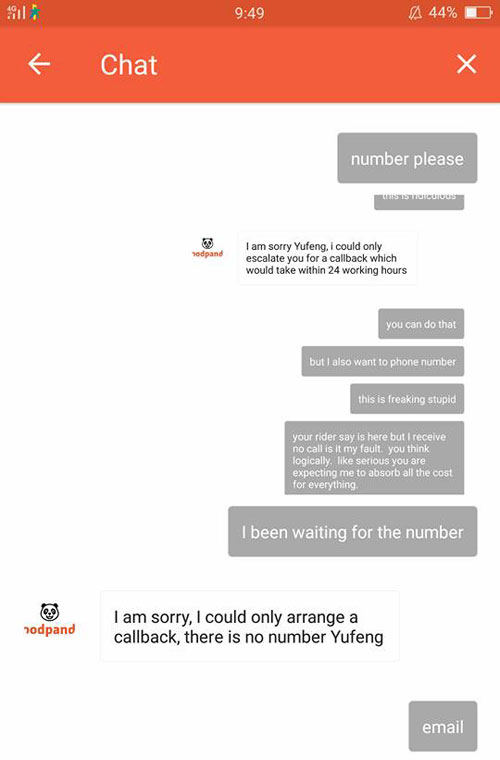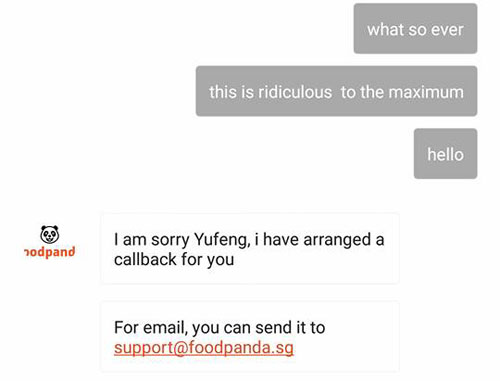 This is clearly one of the pitfalls of a tech solution: The customer bears the brunt when the final physical product is not delivered offline and there is little to no recourse -- especially when the paying customer is not even allowed to reach out to the delivery personnel.
Here are some totally unrelated but equally interesting stories:
6 signs you were born to be an engineer
These S'poreans prove that you don't need superpowers to be a hero
An East-sider's guide to spend a day like a tourist in the east

If you like what you read, follow us on Facebook, Instagram, Twitter and Telegram to get the latest updates.