Okay. How many people can honestly say they have explored every corner of Singapore to be a judge of it all?
Domestic tourism might be a foreign concept in Singapore because it's just so small, but staycations are gaining popularity among young folks -- a cheaper way to get into the holiday mood.
So why don't Singaporeans explore our own island more often?
Then there's the never-ending East versus West spiel, which, understandably, will still exist even if Singaporeans started travelling more.
Perhaps we should just acknowledge that Singapore is chock full of interesting things to explore.
And that even the most hardcore westie who considers Bedok ulu (hah) can have a fun time exploring an eastie's territory too.
Cos' everyone knows it's the west that's ulu. There's a West Coast Park but who ever goes there? Everyone goes to East Coast Park. Heh.
When the Downtown Line 3 (DTL3) starts plying the eastern region in October, it just makes it so much easier to venture to the East.  
Here are two planned one-day itineraries for you, cos' we know you're sick of looking through listicles.
Itinerary 1: For the active
Don't be lazy. Start your journey early at 9a.m…. especially if you are a westie.
Travelling far away -- it already feels like a trip, doesn't it?
Morning: Forest Adventure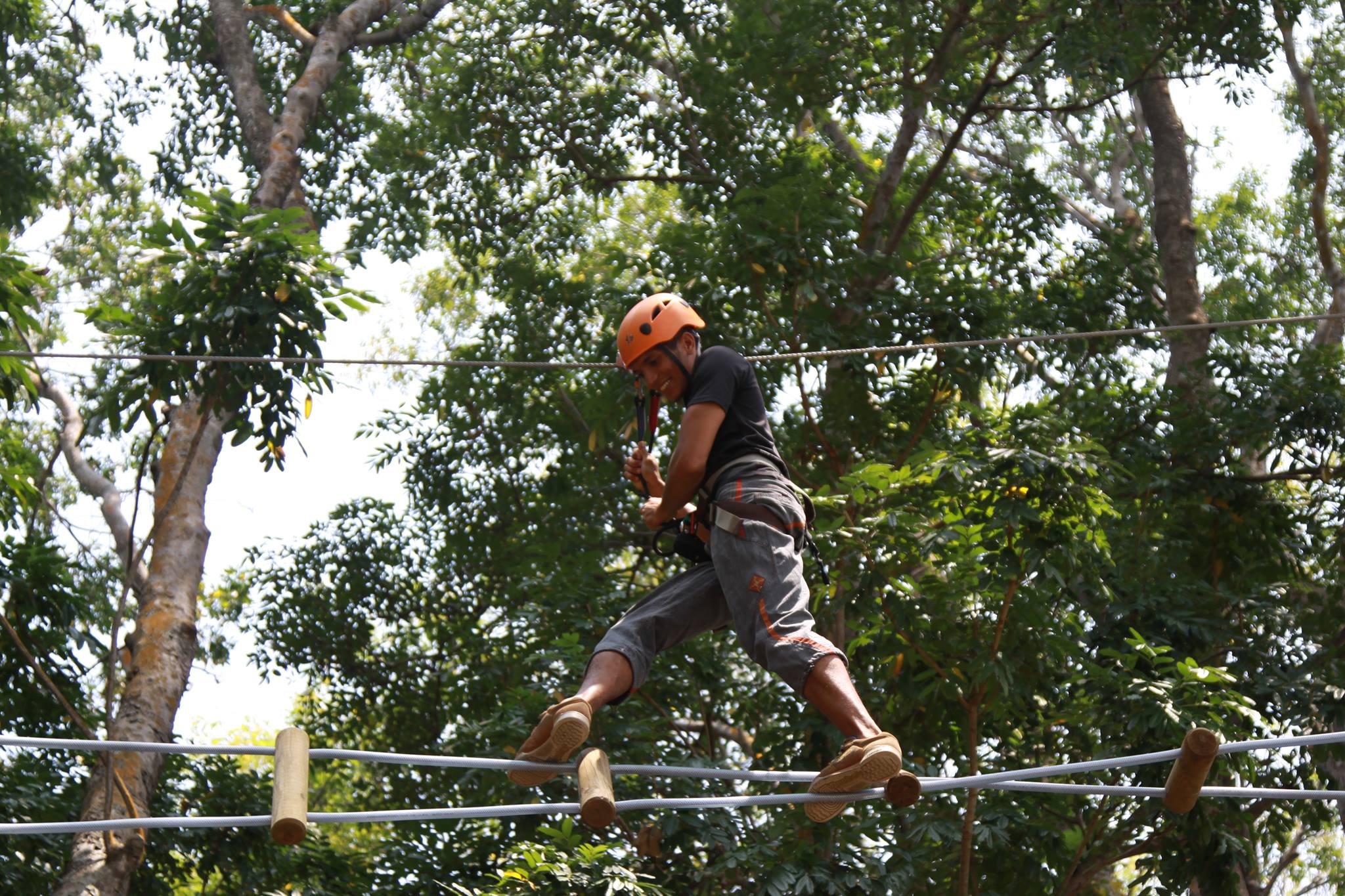 While the Treetop Walk at Macritchie only takes about 15 minutes (and that's if you walk reeeaallly slowly), this treetop adventure, which consists of 35 obstacles and a zipline, takes about 2.5 hours to complete.
Unleash your inner Tarzan for a mere $50 -- for close to 3 hours of heart-pounding (maybe dropping) experience, it's pretty worth it.
Nearest DTL3 MRT station: Tampines West
Lunch: Temasek Polytechnic
Although one of the most popular spots -- the School of Design canteen -- closed for renovations this May, there still are other canteens for you to get cheap and really good food.
For something fancier, there's also Top Table, where you can get a taste of some "damn good food" prepared and served by students from the Culinary Institute of America.
Just outside the campus is a well-patronised bubble tea shop named Penang A1 Chendol. Yes, they do sell chendol. Weird combo? It works for TP students, apparently.
The most popular drink is the A1 Durian smoothie. Let that sink in.
Nearest DTL3 MRT station: Tampines West
Afternoon: Changi Museum
As Singaporeans, we know how unforgiving the afternoon sun is. Which makes the Changi Chapel & Museum the perfect spot for some quiet reflection and hiding from the sun.
The museum commemorates WWII Allied POWs who interned at infamous Changi Prison during the Japanese Occupation.
Nearest DTL3 MRT station: Upper Changi
Dinner: Afghanistan Family Restaurant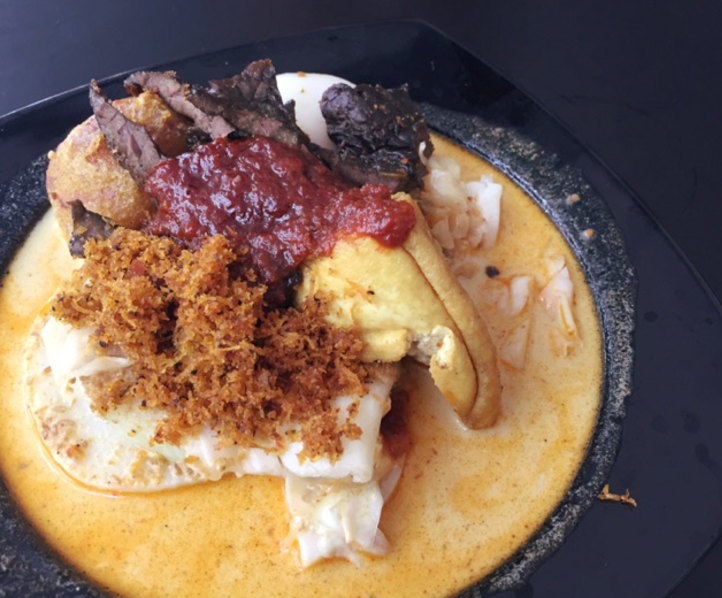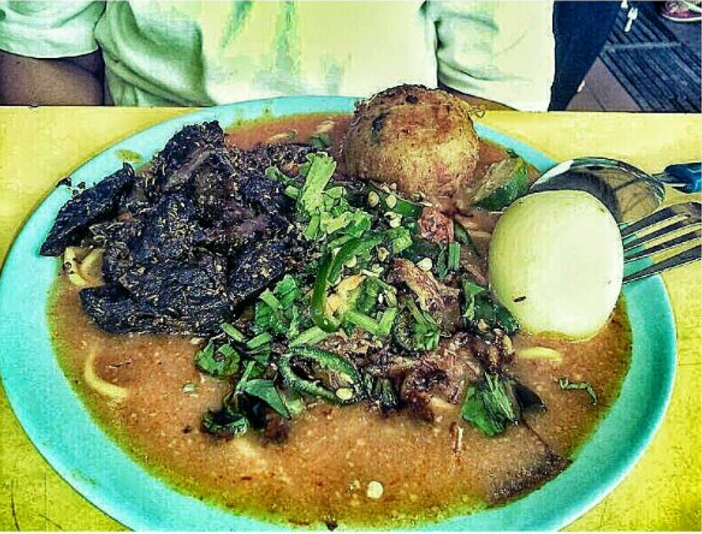 Afghanistan in Singapore? Yaaas. But this Afghanistan serves Indian and Malay food, and apparently, it's really good.
Some dishes to try: Putu Piring, Nasi Rawon, Mee Rebus, Lontong
Why we recommend this place? Because if you don't trust us, trust the reviews. You'd travel to Beauty World for Al-Azhar. Why wouldn't you try this place when you're already in Tampines?
Nearest DTL3 MRT station: Tampines East
Itinerary 2: For the chill
Not all vacations include adventure, and if you like to keep it relaxed, that's great too. Nothing wrong with having a nua* outing, right?
*Still, not too nua -- you'd want to set off no later than 11am. You can chill on the train ride to the east. Bring along a book.
Brunch: Table Manners
First things first: Brunch. Because chillcation, no?
Unlike ulu cafes that have become popular of late, Table Manners is located in Changi City Point -- right beside Expo MRT station.
That's right, no long bus rides and perspiring under the sun to get to your brunch spot.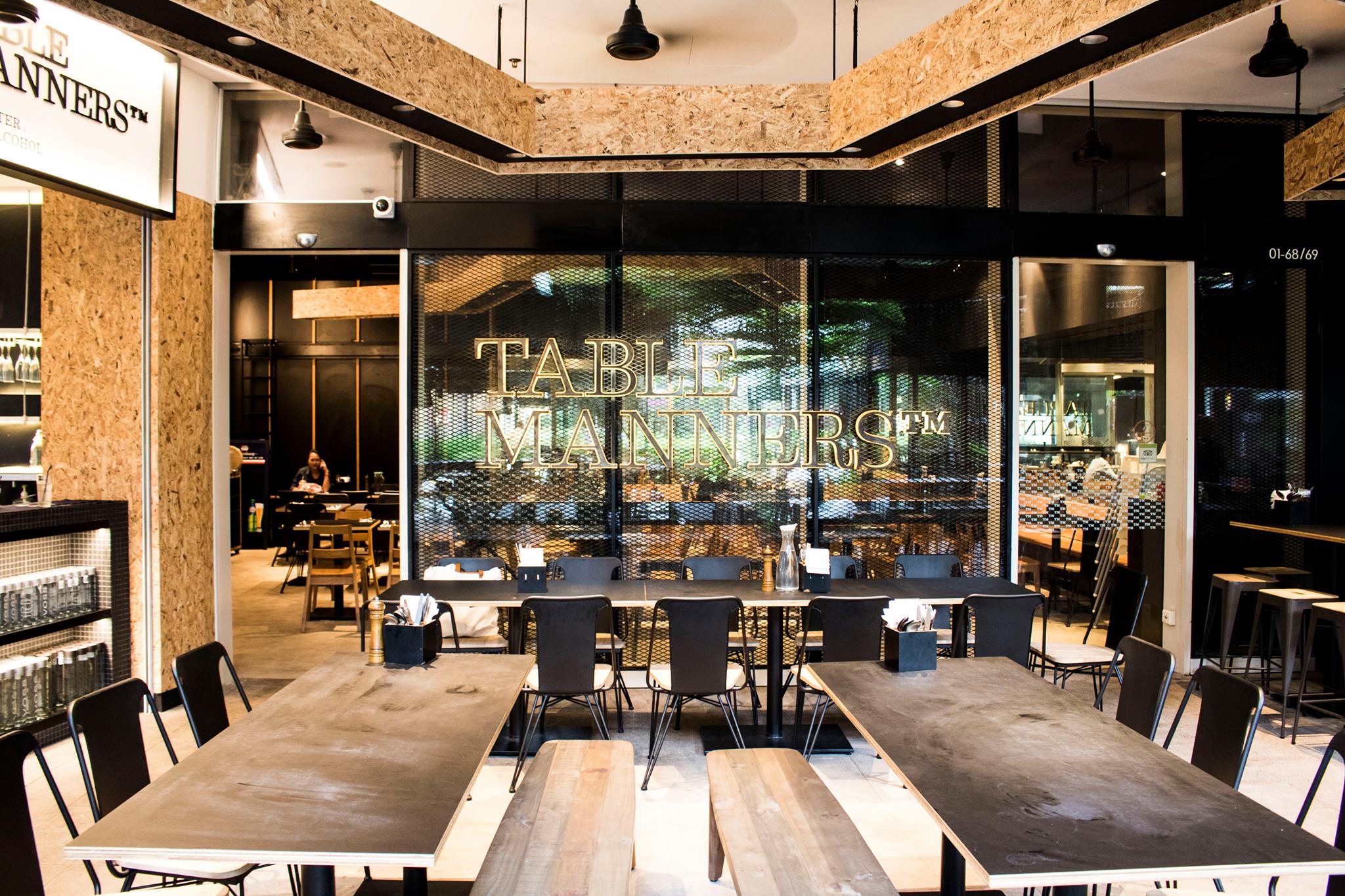 On top of the swoon-worthy interior, the customisable lunch sets are a big draw as well. Time to brunch it up, y'all.
Nearest DTL3 MRT station: Expo
Afternoon: SUTD
No reason to miss out on Singapore's newest university campus when you're already in the area. Especially if you're a photography or Instagram buff. And when the campus looks this futuristic and cantik.
Nearest DTL3 MRT station: Upper Changi
Tea: Refuel Cafe
Nothing like cafe hopping to make you feel like you're on a vacation. You're exploring new places and trying out new coffee -- that element of something new yet chill to make you feel like you're on a leisurely trip.
Right by Bedok Reservoir, this under-the-radar cafe has been loved by easties for its yummy food and reasonable pricing.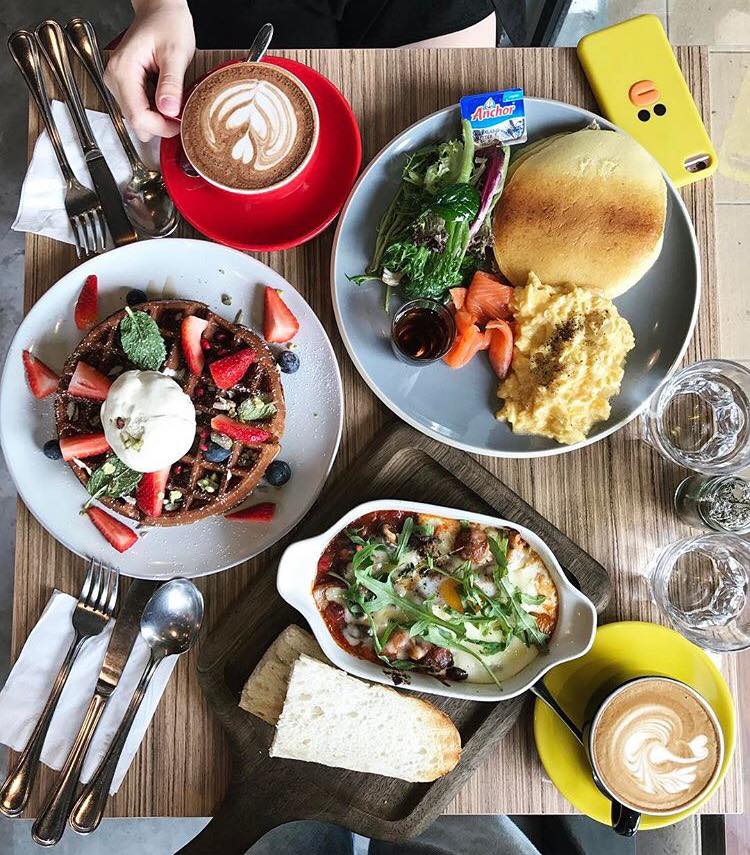 Nearest DTL3 MRT station: Bedok Reservoir
Evening: Bedok Reservoir
End a perfectly relaxing day with a stroll along Bedok Reservoir.
If you're lucky, you'll catch the sunset -- but otherwise, you'll still be rewarded with the tranquil sight of dragonboats swaying along with gentle currents as the day winds down. How nice.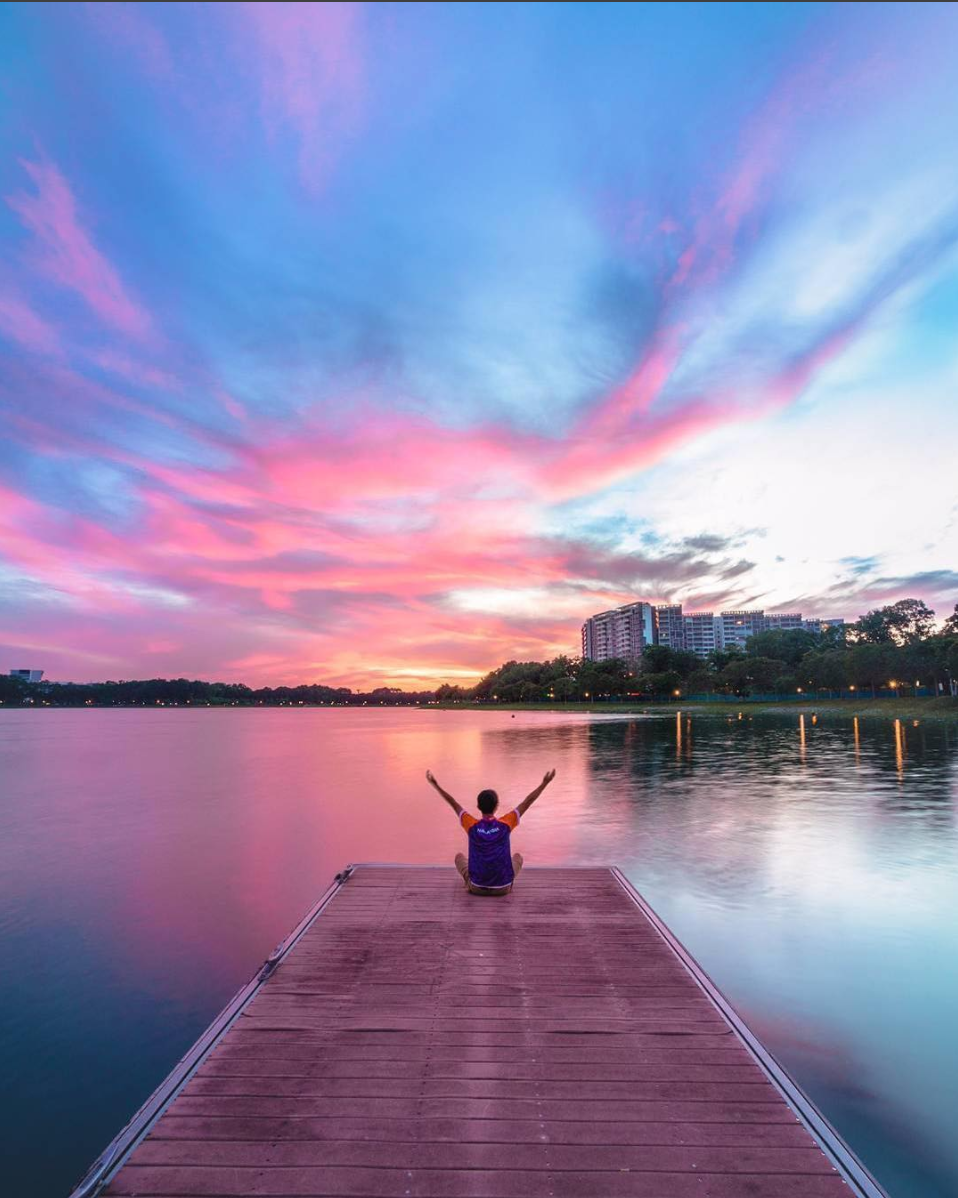 This sponsored post by the Ministry of Transport was written by an eastie who actually discovered more about the east when preparing for this piece. Time to explore!
Top image is from Visit Singapore  and Forest Adventure Facebook page
If you like what you read, follow us on Facebook, Instagram, Twitter and Telegram to get the latest updates.