Singapore is well-known today as a global aviation hub, and Changi Airport is internationally-renowned.
But long before there was Changi, which opened in 1981, Kallang Airport kickstarted Singapore's role in the global aviation industry.
Imagine flying out from Kallang instead of having to travel all the way to Changi to catch your flight!
[caption id="" align="alignnone" width="1184"]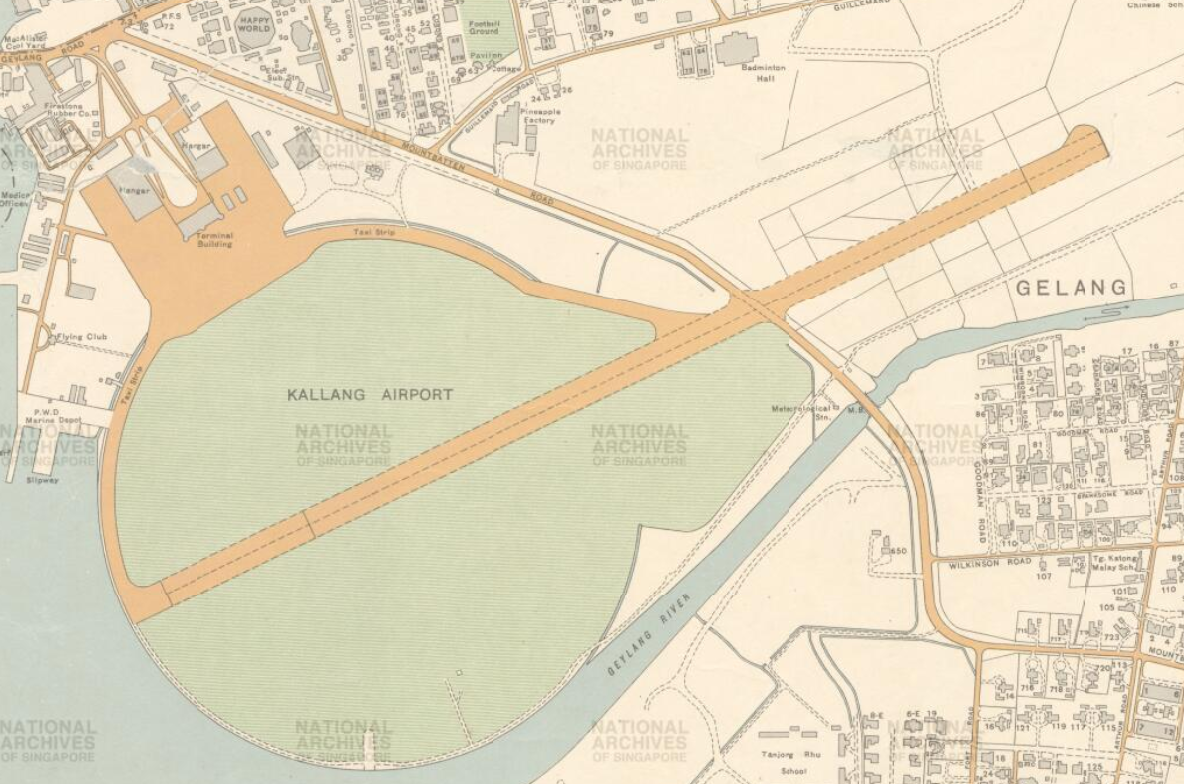 Source: NAS[/caption]
Operating from 1937 to 1955, Kallang Airport was Singapore's first purpose-built civil international airport, and it established our little island's position on the international aviation map.
It was one of the most advanced airports of its time because of its excellent facilities.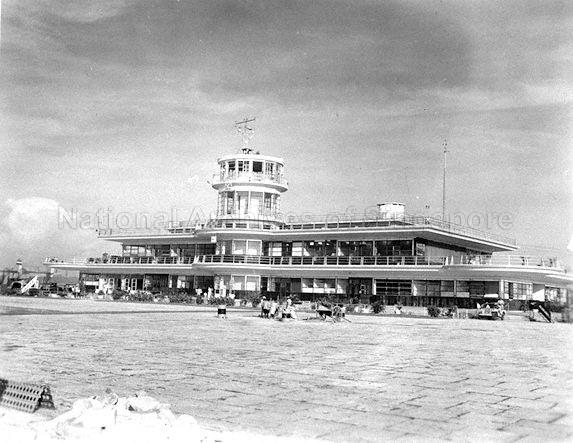 Photo from NAS
The airport was built on land reclaimed from the mangrove swamps in the Kallang Basin area. During the construction of the airport, which began in 1931, a Malay community living in the area had to be relocated by the colonial authorities to what would become known as Kampung Melayu (a.k.a Jalan Eunos Malay Settlement). 
This was what Kallang Basin looked like in the 1930s: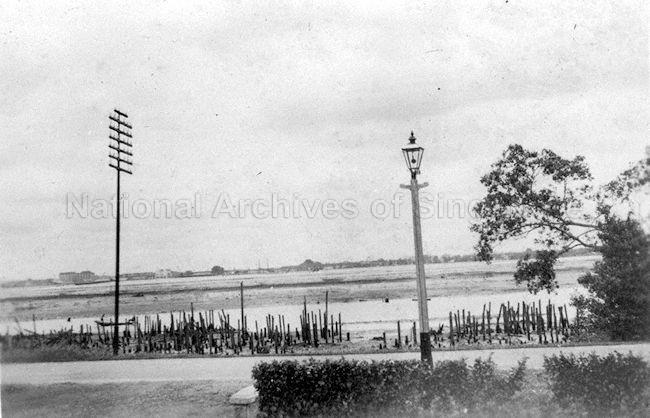 Photo from NAS
At the time of Kallang Airport's construction, in the 1930s, Singapore was a British colony under a group of territories known as the Straits Settlements, comprising Singapore, Penang and Malacca. The Governor of the Straits Settlements back then who kickstarted the construction of Kallang Airport was Cecil Clementi (Sounds familiar? He is the nephew of the man who gave Clementi Town its name). 
In his announcement on the building of Kallang Airport, Clementi proclaimed:
"Looking into the future, I expect to see Singapore become one of the largest and most important airports of the world."
And in its heyday, after Kallang Airport was opened by Governor Shenton Thomas on June 12, 1937, it was indeed so. It was hailed as the finest airport in the British Empire.
Amelia Earhart
One of the most significant events that the airport witnessed in its history, shortly after its opening, was the landing of trailblazing female aviator, Amelia Earhart, 1937. Earhart was an aviation pioneer, achieving many firsts as a female pilot, including fly solo across the Atlantic Ocean. 
She had achieved her accomplishments in a time when gender roles and equality are far from present standards.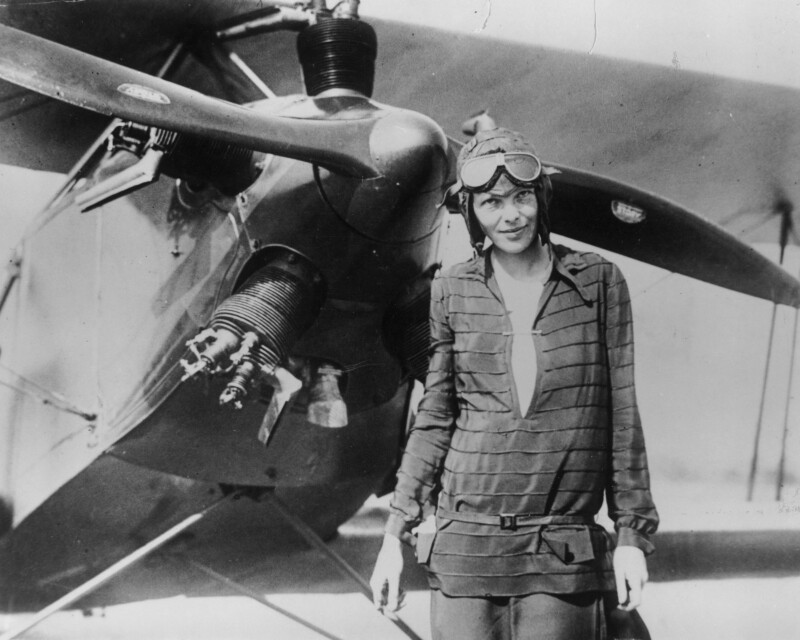 Photo from Documentary Tube
In Earhart's second attempt to fly around the world, Kallang Airport was the 24th pit stop in her journey.
Having landed at and visited Kallang Airport, Earhart described it as the "magnificent new $9 million airport, the peer of any in the world", and "an aviation miracle of the east".
Tragically, two weeks after she left Singapore to continue on her round-the-world flying quest, her plane disappeared somewhere in the middle of the Pacific Ocean and she was never seen or heard from again. Her true fate remains a mystery.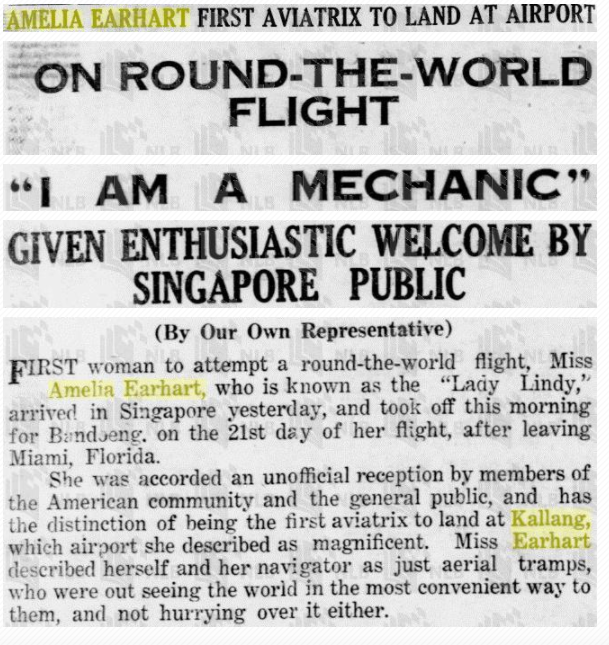 Closure of Kallang Airport 
Advancements in aviation technology after the Second World War saw planes becoming larger and heavier. As a result, Kallang Airport became congested as it could not handle the rapid growth of air travel.
Due to land constraints in the area, there was insufficient space to expand the Kallang Airport, and it was eventually closed in 1955, when the next better airport took over - Paya Lebar Airport.
Conservation of old terminal building and legacy
In 2008, the old Kallang Airport's terminal building was gazetted for conservation.
The building is known for its iconic modernist architecture - it was constructed in the Art Deco style with horizontal lines and streamlined curves.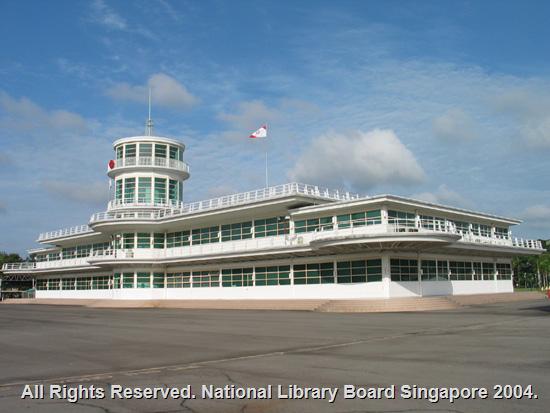 Apart from the building, the area that used to form Kallang Airport still bears its legacy in the present day through the Dakota Estate and Old Airport Road.
Here are totally unrelated but equally interesting articles:
Top 8 moments from short local films that will make you proud of our film industry
These are the most difficult things a Singaporean employee has to learn
Top photo from Infopedia and Documentary Tube.
Related article: 
Dakota Crescent's American-sounding name is linked to a tragic event 71 years ago
1819 is a labour of love by Mothership.sg where we tell stories from Singapore's history, heritage & culture. Follow us on Facebook, Instagram and Twitter!
If you like what you read, follow us on Facebook, Instagram, Twitter and Telegram to get the latest updates.