Gone are the days when people would chide the local arts scene for being uninspiring. With award-winning films like Pop Aye by Singaporean director Kirsten Tan under international spotlight, it seems like our film industry is on the path to becoming bigger and better.
Rallying this move is ciNE65, a short film competition that encourages aspiring filmmakers to tell their Singapore story and what Singapore means to them.
There are three categories in ciNE65's Audience Choice Awards open for voting right now: Favourite Film, Favourite Actor, and Favourite Actress.
The theme for this year's competition is "Home • Truly", where various local filmmakers convey what "Home" means to them through their short films.
In no particular order, here are the best moments (heartwarming and comedic included) from eight shortlisted entries in competition for "Favourite Film".
Nasi Opera
Synopsis: This short film summarises the kampong spirit in Singapore. A bunch of people hanging out around a HDB block gets triggered by the delicious smell of home-cooked Nasi Lemak and the sound of opera music coming from a makcik's flat. They drop everything they're doing for nice meal together in her house.
Watch it here.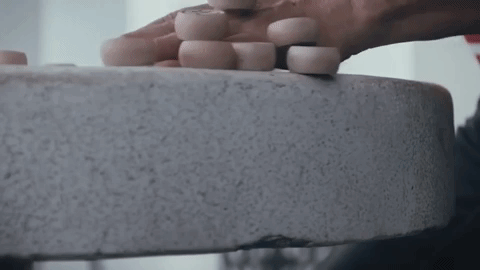 Epic moment: It shows how tam jiak (greedy, but in an endearing way) Singaporeans are, and how much food can bond people of all races and ages together.
With My Life
Synopsis: Set in the year 2045, With My Life is a war-centered film which reminds us how we shouldn't take peace for granted. As the female lead was born into a life of bloodshed and warfare, her father desperately wanted her to experience a normal life. After she was badly wounded in a military battle, her father donated his organs to her in order to save her life.
Watch it here.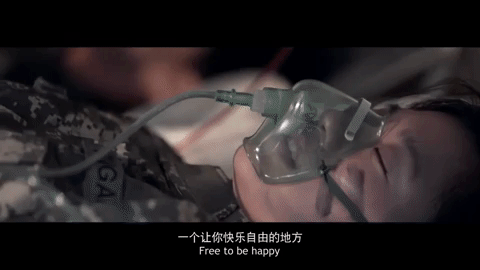 Epic moment: This is the heartbreaking, Korean drama-esque scene where the daughter finds out her father sacrificed his life for her. Think Descendants of the Sun fuelled by fatherly love instead of romantic love.
Tricking Singapore
Synopsis: "Tricking" is a little-known discipline that combines gymnastics, b-boy and martial arts. This mini documentary looks into what "Home" means to this group of young, passionate people, as they find comfort in being a part of this community. Through training sessions, they talk about how they support each other, and how they want to bring Tricking into prominence.
Watch it here.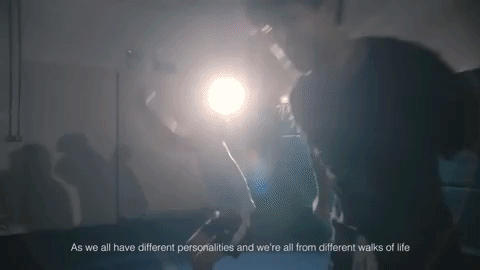 Epic moment: Watching this is enough to make us want to get out of our seats and start moving. Plus the fact that this scene was shot in a single take (unless some extreme video editing was involved) is quite impressive.
Ang Ku Kueh
Synopsis: During an eye test, a National Serviceman discovers he is colourblind. Feeling disheartened, he unexpectedly regains his confidence and drive from an encounter with a young boy on the street.
Watch it here.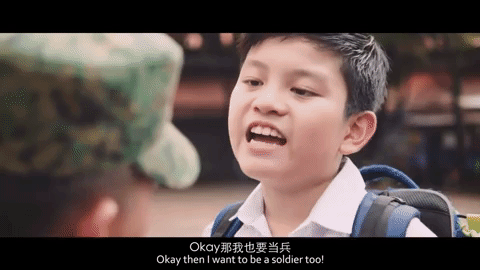 Epic moment: A young boy actually looking forward to serving the nation is something worthy of note. Another thing that's worthy of note is how his seemingly small gesture made a huge difference to the National Serviceman's life.
Ah Gong's Toilet Paper
Synopsis: An old man searches high and low for his favourite brand of toilet paper, and even goes to Sungei Road Thieves Market in a bid to find it. He returns home after a fruitless hunt, but receives a special version of the toilet paper from his granddaughter.
Watch it here.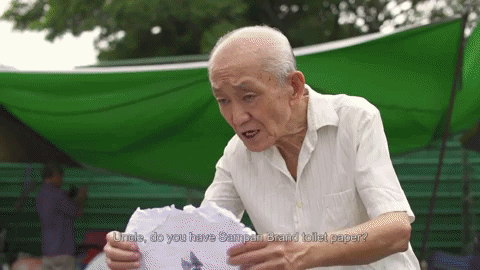 Epic moment: Through the eyes of the elderly man, we see what the soon-to-be-gone Sungei Road Thieves Market means to some of the old folks here. Also, it's a funny exchange that makes us wonder what kind of things they used to sell at the market.
Foster
Synopsis: Although this film has little dialogue, it is a moving piece about how a young boy copes with living with a new foster mom while being haunted by the ghosts of his family's past. Initially, he rejects his foster mom's attempts at getting to know him, but slowly accepts her after he realises how nice it is to be living in a peaceful home.
Watch it here.
https://giphy.com/gifs/EnazIzpbnRT8c
Epic moment: Singaporeans aren't typically touchy-feely people, so without a doubt, the best moment here has to be the scene where the troubled young boy accepts his foster mom's love.
冰棒 (Bing1 Bang4, which means popsicle in Chinese)
Synopsis: This is a story about the friendship between a primary school boy and his elderly neighbour. When the young boy finds out that he'll be moving to a new place, he sells his beloved eraser collection to buy a parting gift for his neighbour.
Watch it here.
https://giphy.com/gifs/xCW65kz8afZxC
Epic moment: Flag erasers -- one of the best parts of childhood. And to think that the young male lead sold his erasers away in order to buy something nice for his neighbour -- that's a noble move right there.
The Red Packet
Synopsis: This short film embodies some of the cultural variances a mixed heritage family might face. During Chinese New Year, a Malay father brings his son to his Chinese parents-in-law's house for a gathering. When his son lines up for the traditional mandarin orange and red packet exchange, he utters, "I seek your forgiveness," which is a line that's commonly used during Hari Raya.
Watch it here.
https://giphy.com/gifs/qkVFOOpWieyAg
Epic moment: A cultural boo-boo made acceptable by a cute little boy. But cuteness aside, it certainly is heartwarming to see the blend of two distinct cultures through family ties.
--
These eight short films are shortlisted for ciNE65's Audience Choice Awards Favourite Film. Vote for your favourite one here, and stand a chance to win a 2D1N staycation at Le Meridien Sentosa, USS tickets, or CapitaVouchers.
Voting closes July 5, 2017, 1200hrs.
This sponsored post opens the eyes of Mothership.sg's writers to the up and coming local film scene, which we would definitely love to see more of in the future.
If you like what you read, follow us on Facebook, Instagram, Twitter and Telegram to get the latest updates.