Teenage Singaporean powerlifter Matthew Yap took the World Squat Record in the men's under-66kg Sub-Junior division, age 18 and under category, with a smooth 208kg third attempt at the 5th IPF World Classic Powerlifting Championships 2017 in Minsk, Belarus.
However, Matthew and his brother Marcus, who is also the coach, are currently stuck in an airport at Minsk, due to a visa issue.
How did they get stuck?
Initially, they were not told in any part of the application process that they needed a visa.
However, when they were leaving for home on June 21, they were detained and fined US$600.
By the time it was waived, they had already missed their flight, and had no more money left to pay for new plane tickets home.
It is understood that crowdfunding efforts have since helped pay for the new tickets -- one donor made a single S$2,000 donation -- and the Ministry of Foreign Affairs helped negotiate terms with Lufthansa to reduce the ticket price to S$935.
However, they're still stuck in a frustrating 30-plus hour transit until Friday, June 23, as the earlier flight home was too expensive and they felt they should not be using donations for such an exorbitant plane ticket.
Winning -- by taking a risk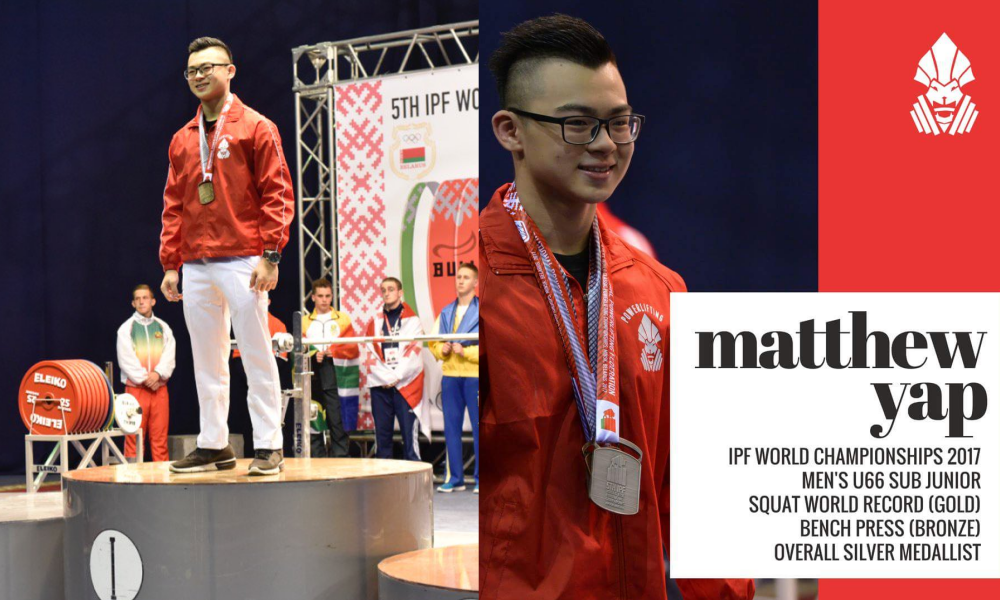 In total, the brothers have spent up to S$5,500 to fly over to Belarus for this competition.
Matthew saved up from working 10-hour shifts at a Korean eatery and saving their allowances -- and that's right, they have had zero official funding -- simply for the chance to compete on the international stage.
Their only sponsor is Ferocity.sg, which sponsored their sportswear.
Powerlifting Singapore is not under the national sports association, so athletes have to fund themselves by any means possible.
In Matthew's case, that means juggling work with training and polytechnic studies.
His route echoes Joseph Schooling's path to glory, where Schooling and his family took risks and sacrifices that had no guarantees to eke out success on the global sporting stage.
Perhaps in the not-to-distant future, the relevant bodies can step forward to ease the cost and burden of the Yap brothers and athletes like them, to allow them to wholly concentrate on their craft, instead of having to worry about finances.
First time getting stuck
It is the first time the Yap brothers ran into such a problem while competing internationally.
Last December, Matthew competed in Christchurch in New Zealand for the Asian/ Oceania Championships, and Marcus previously attended the 2014 and 2016 runs of the competition, with a World Championship run in 2015.
Meanwhile, if you'll like to welcome them home, here are the details: Arrival in Singapore on June 24 at 4.15pm.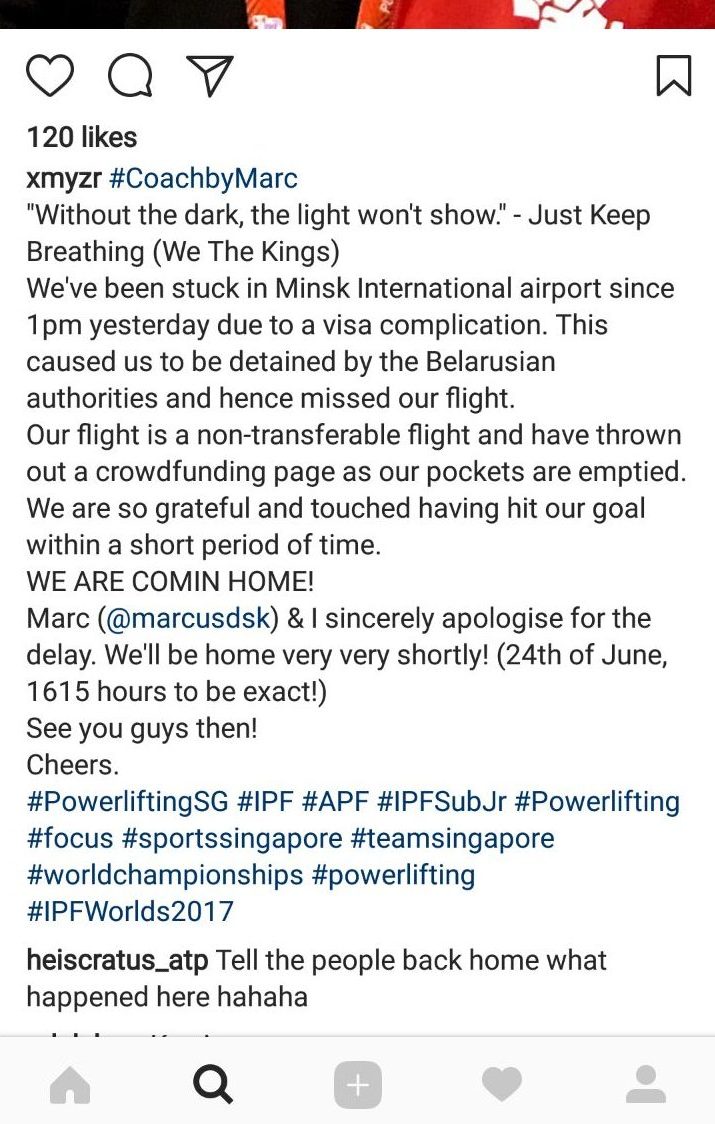 Here's a totally unrelated but equally interesting article:
Quiz: What type of BBQ friend are you?
I'm a Millennial and I very much prefer debit cards to credit cards
Top photo courtesy of Matthias Yap
If you like what you read, follow us on Facebook and Twitter to get the latest updates.
If you like what you read, follow us on Facebook, Instagram, Twitter and Telegram to get the latest updates.