I'm a millennial in my mid-twenties. Like most of my peers, I love hunting for good restaurant and cafe deals online. Because of this, I tend to look out for debit or credit cards that come with good deals.
I still remember the day when I landed my first credit card -- it was a supplementary card tied to my dad's account (I had to reimburse my own expenditure every month).
I thought I had entered the adult world. At that point of time, I thought I would become addicted to the convenience of credit cards. And boy was I right.
So addicted in fact, that I would swipe it at any given opportunity, and eventually chalk up a sizeable credit card bill at the end of every month; resulting in debt which was more than I could afford. It was then that I started to hate buying things on credit.
So five years and two jobs later, I still very much prefer the simplicity of debit cards to credit cards.
To provide a quick and rather personal argument on why the debit card is superior to the credit card, here are my five reasons.
1. No minimum salary requirement
I'm not the richest person out there (quite poor actually), and would definitely not be able to qualify for a card that has a high minimum annual income.
A quick Google search tells me that the lowest salary requirement for credit cards is about S$30,000, which equates to S$2,500 a month. While the median starting pay for fresh graduates has gone up, there are still plenty of us who still aren't able to hit that amount yet. (Sad truth.) Also, for folks like students, fresh grads, the self-employed or freelancers who don't receive a stable income, a debit card is just simpler to upkeep.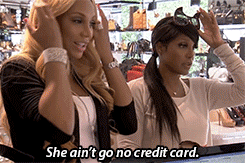 So why go for something that has an added prerequisite rather than something I could easily apply for -- like debit cards?
The beautiful thing about debit cards is that almost anyone could own one -- just open a bank account, put down a small minimum deposit, and you're good to go. Oh, and you have to be 18 years old and above to qualify – some debit cards even accept applicants that are 16 years old.
2. Lower annual fees, no over-limit fees, late payment fees or monthly interest
The annual fees for debit cards are generally lower.
You'll also not have to deal with the risk of running into debt since you can only spend what you have – which means none of the usual risks that are involved with credit cards apply to you i.e. over-limit fees, late payment fees or monthly interest.
3. Debit cards are basically budgeting tools
It's simple: with a debit card, you can't spend money you don't have. Which means you're less likely to exceed your monthly budget. The story's a little different with credit cards on the other hand; whatever you pay with the card is… well, on credit, which means you're essentially borrowing money from your future self.
Not sure about your future self, but mine usually resents my past self for purchasing things on credit rather than paying for them straight up. Here's how a typical inner debate would go:
Future self: Sian, now you gotta fork out $200 for the credit card bill.
Old self: Isn't it the same as paying as I go? This is just a combined sum of the things I bought on credit this month.
Future self: Yeah, but somehow it feels less painful to pay for them later than right now.
Old self: That's true, I do hate the unsettling feeling at the pit of my stomach every time I buy something on credit, almost as if it's not rightfully mine yet. Okay set, from next month onwards, I will cut off all ties with the credit card.
And yes, one day I will end this unhealthy relationship between my old and future selves.
4. All the convenience of credit cards
I could walk out of the house with no cash and one debit card, and still be able to survive. Even if I wanted to buy Kopi from the Kopitiam, I could easily find an ATM to withdraw money.
NETS Access also makes shopping a breeze at places which don't accept credit cards. The card can also be used for online shopping – which means I won't miss out on the latest ASOS sale. Last but not least, you can even cover transportation expenses with a debit card.
5. Contrary to popular belief, debit cards do come with perks
Most debit cards offer rebates and discounts. It's always nice when the cashier at the supermarket says, "Would you like to use your rebate for this purchase?" It's almost like free money.
UOB Debit Card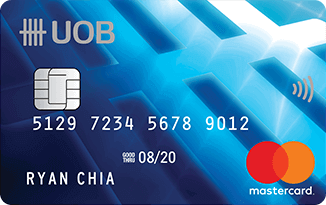 This is the most basic of all the UOB Debit Card, and already, it comes with plenty of shopping, dining, and entertainment privileges. 20% off clothes from ZALORA? 30% off cool, hipster homeware from Scene Shang? Yes, please.
There are also loads of 1-for-1 dining deals at restaurants like Hei Sushi, McGettigans and Burlamacco Ristorante.
UOB Lady's Debit Card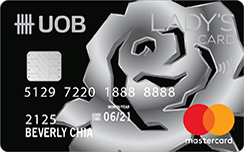 Catered to women, this card offers complimentary weekend parking in town and e-commerce protection for your online purchases. Not forgetting the free bottle of wine and kids dining perks when you dine with your family and friends across Asia Pacific.
It also has a Instagram account @mendontgetit with the latest deals and trends. Follow it for your daily dose of female inspiration.
KrisFlyer UOB Account + Debit Card
Here's one debit card that offers something most cards out there do not: KrisFlyer Miles.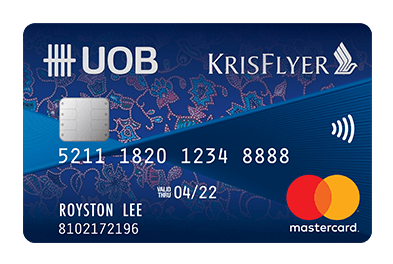 The thing about cards that offer air miles is that they are usually targeted at working adults who have a higher spending power, with higher annual incomes.
So when a debit card aimed at millennials enters the market, it's bound to create some sort of a hooha -- like the much talked about KrisFlyer UOB account for millennials.
Some details
Basically, users only need to maintain an average monthly balance of S$3,000, which honestly isn't a very difficult thing to do especially if you have been working for a while. But the 5% cap on your Monthly Average Balance limits the amount of bonus miles you earn.
For every $500 spent each month, you would accumulate 4,200 KrisFlyer miles. While it isn't a lot, the card is great for young working adults who are looking to start on the whole "accumulating miles" thing.
So who still thinks credit cards > debit cards? It's more like comparing apples to oranges.
--
Visit here for more information on how you can start pulling off that air miles swag.
This sponsored post inspires the millennials working at Mothership.sg to look out for more cards with good deals.
If you like what you read, follow us on Facebook and Twitter to get the latest updates.
If you like what you read, follow us on Facebook, Instagram, Twitter and Telegram to get the latest updates.