Mathew Tham is a 24-year-old chef-in-training at the At-Sunrice Global Chef Academy in Singapore.
He's passionate about food, and on Feb 3, won the overall individual championship title at the 3rd International Young Chef Olympiad, defeating student chefs from some 50 other countries.
Tham also bagged the accolade of Best Hygiene Food Practice at the competition, where he joins the ranks of super-talented young chefs from Singapore bringing us glory in a host of global cooking meets.
Now, what exactly is the Young Chef Olympiad?
It's a global-level competition, described as "the world's biggest olympiad for culinary students". You could think of it as the Culinary Olympics for student chefs, perhaps.
It's organised and hosted by the International Institute of Hotel Management in India, supported by India's Ministry of Tourism. 
Previous years' editions saw competitors from Malaysia and Canada respectively winning the title, and this is Singapore's first time clinching the world championship.
Here's what the competition involved:
The cook-off is run in three 90-minute qualifying rounds. The top 10 culinary students, in terms of scores, will qualify for the grand final.
In the first round, competing student chefs were tasked with cooking four portions of Fricassee De volaille a L'Ancienne — a chicken dish for fine dining service — according to a given recipe, as well as two omelettes appropriate for fine dining a la carte.
Here's what Tham cooked:
- Egg Tomato Omelette topped with Tomato Concasse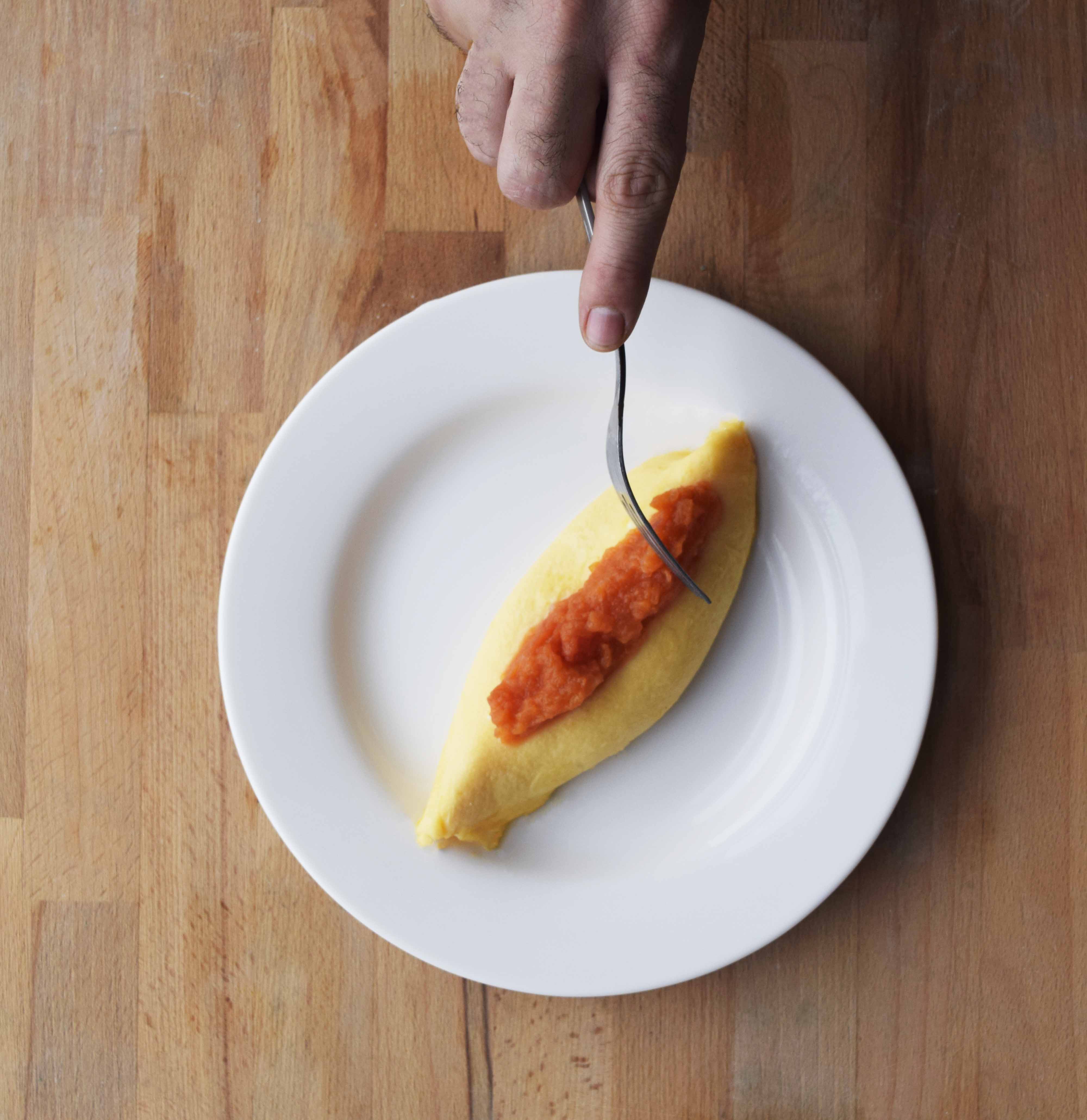 - Fricassee De volaille a L'Ancienne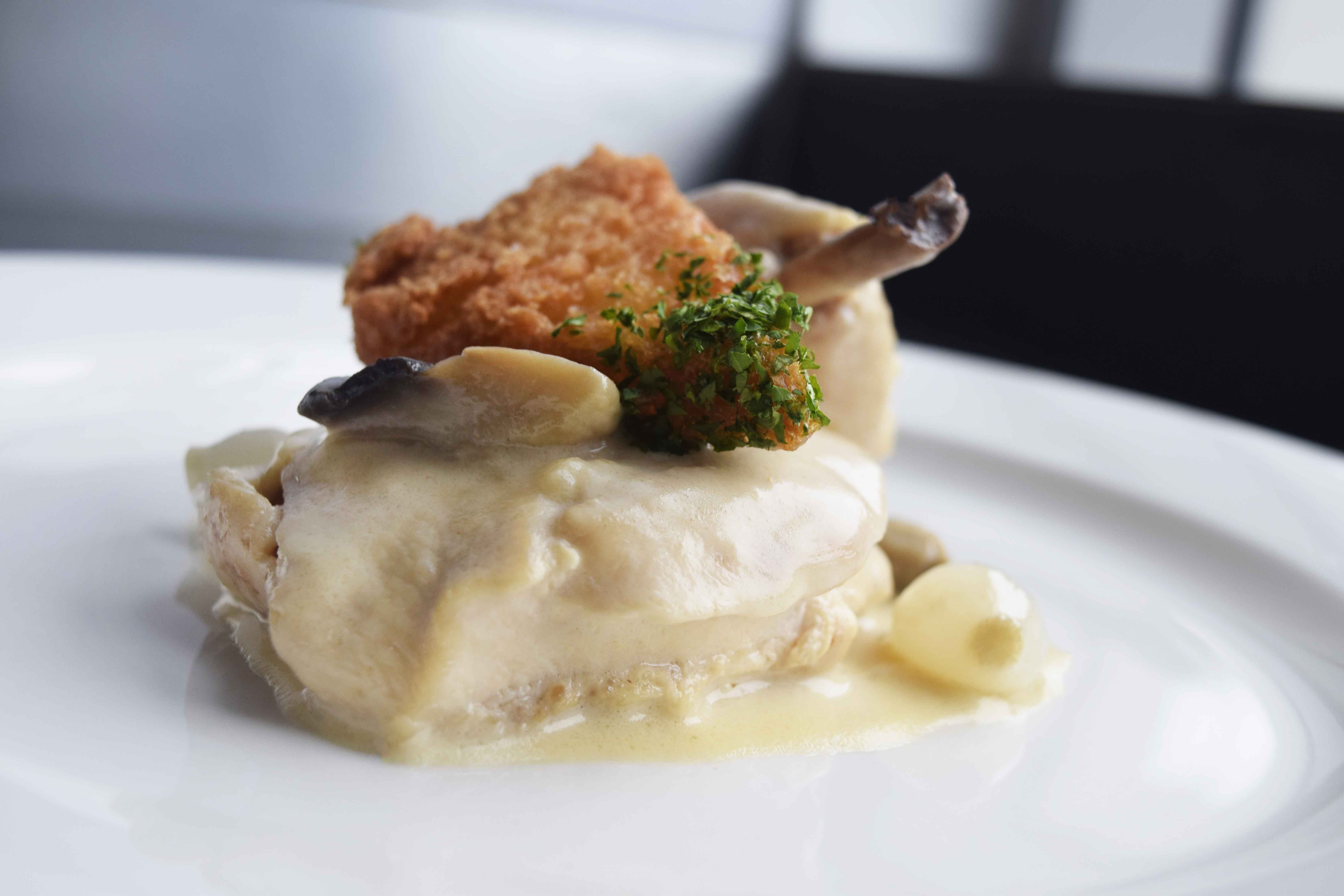 In the second round, competitors were required to prepare four servings of a vegetarian dish from a basket of ingredients, including a compulsory mystery ingredient that was revealed to them 24 hours ahead of time.
The dish prepared has to be suitable for service in a brasserie or bistro restaurant, and must be accompanied by three copies of a recipe card that includes a description of the dish produced.
Here's what Tham served up with the mystery ingredient of chickpea flour:
- Butternut squash donut filled with caramelised onion royale, dressed with chickpea tuile and topped with spinach mushroom quenelle & feta cheese.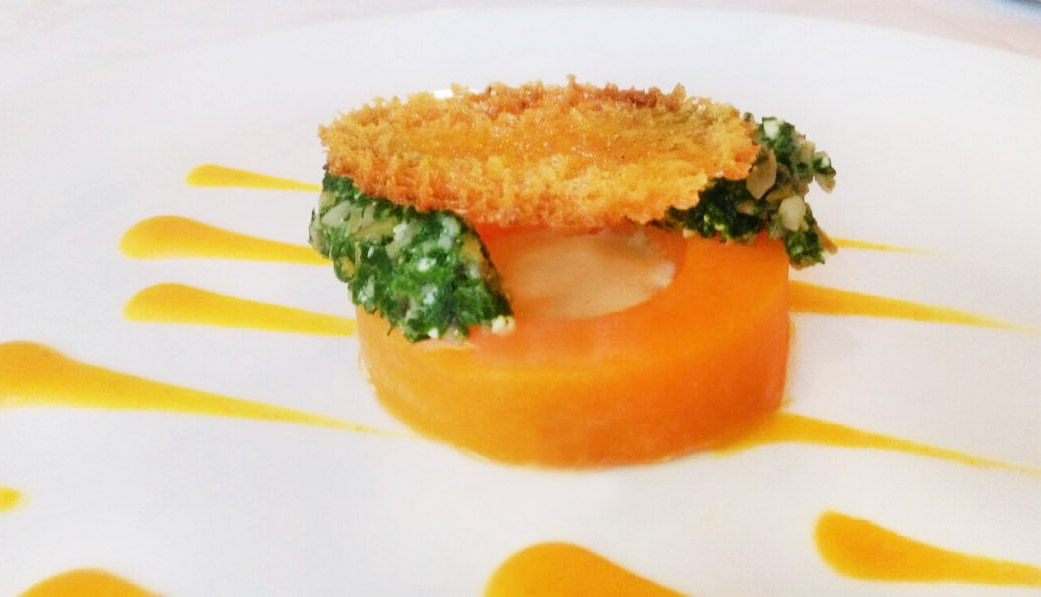 Really fancy.
And in the third round, competing chefs were required to produce four portions of a classical bread and butter pudding based on a given recipe, and four portions of a dessert based on a list of given ingredients.
The dessert had to be suitable for service in a fine dining restaurant, and must be presented with a recipe card describing the dish.
Here's the dessert Tham prepared:
- Caramelised Banana Bavorois with Mango Agar, lemon cream topped with white chocolate disc, spiced ice cream; dressed with lemon confit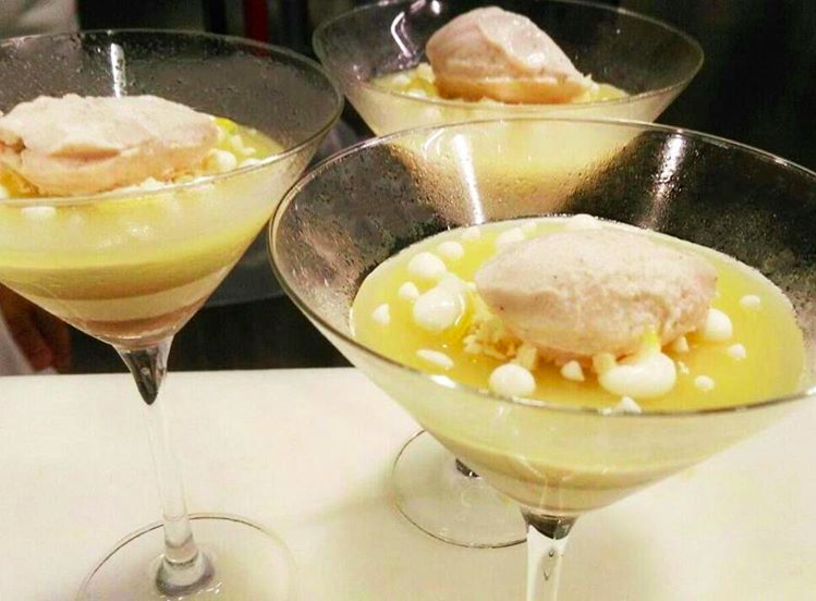 And for all these rounds, it wasn't just the final product that was judged — the panel of judges were also grading the following aspects of the preparation process:
- Station set-up
- Hygiene standards
- Health and safety
- Order and systematic workflow
- Creativity and methodology applied, and
- Time management.
Marks from these rounds were then counted toward the final round score — and in the final round, the top 10 competitors were required to prepare four portions of four types of individual tapas dishes as appetisers to four portions of a fish dish as a main course.
These were to be prepared for service in a Brasserie restaurant environment, and served with recipe cards detailing descriptions of the dishes cooked.
Here's the fish dish Tham presented:
- Poached Bekti dressed with glazed vegetables and enhanced with white wine sauce, scented with ginger and soya sauce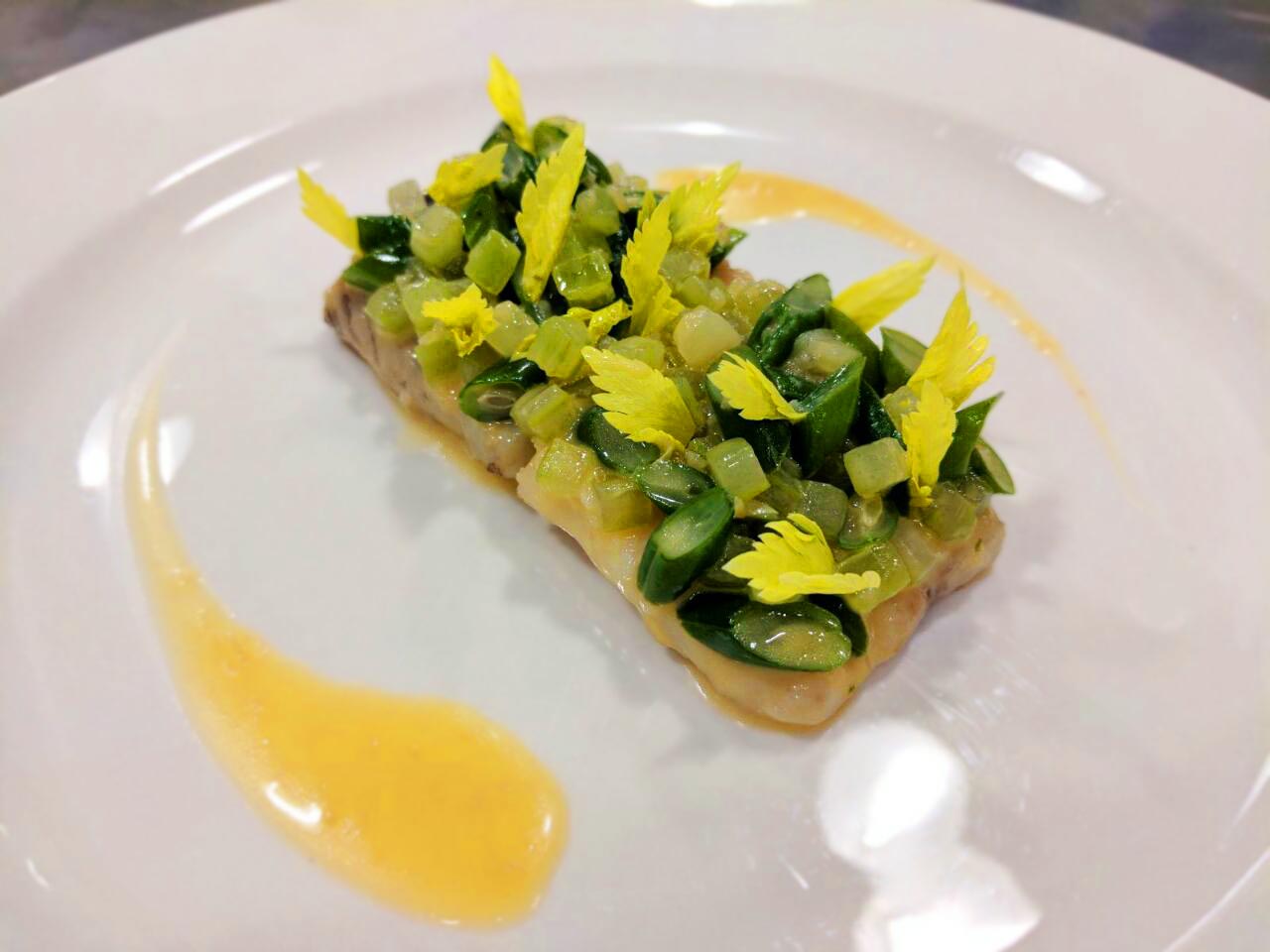 Pretty gorgeous.
Trained intensively for 30 straight days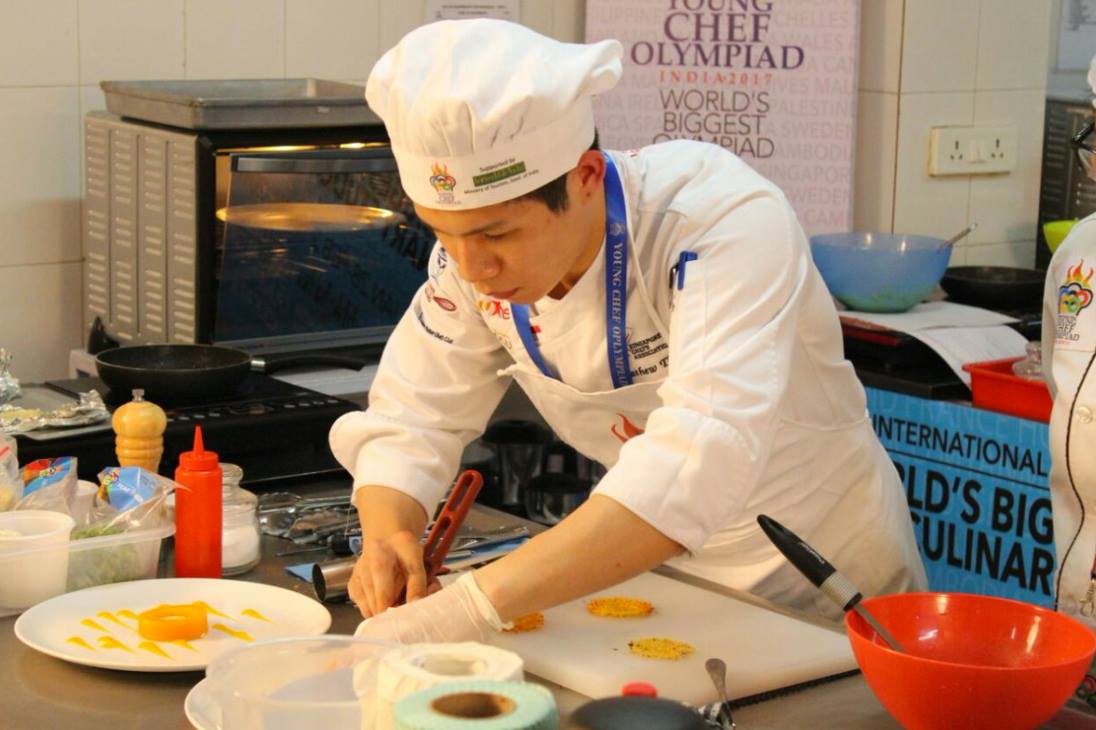 For the olympiad, Tham trained for 30 days, and over 13 hours each, with three chef-mentors at At-Sunrice — Satish Madaan, Sebastien Lefort and Jason Tan.
Prior to the competition, At-Sunrice put up a nice video featuring Tham and Chef Satish on Instagram:
Three cheers for Tham for doing Singapore proud and for this incredible achievement — from the looks of the work involved, he definitely deserves that huge-ass trophy: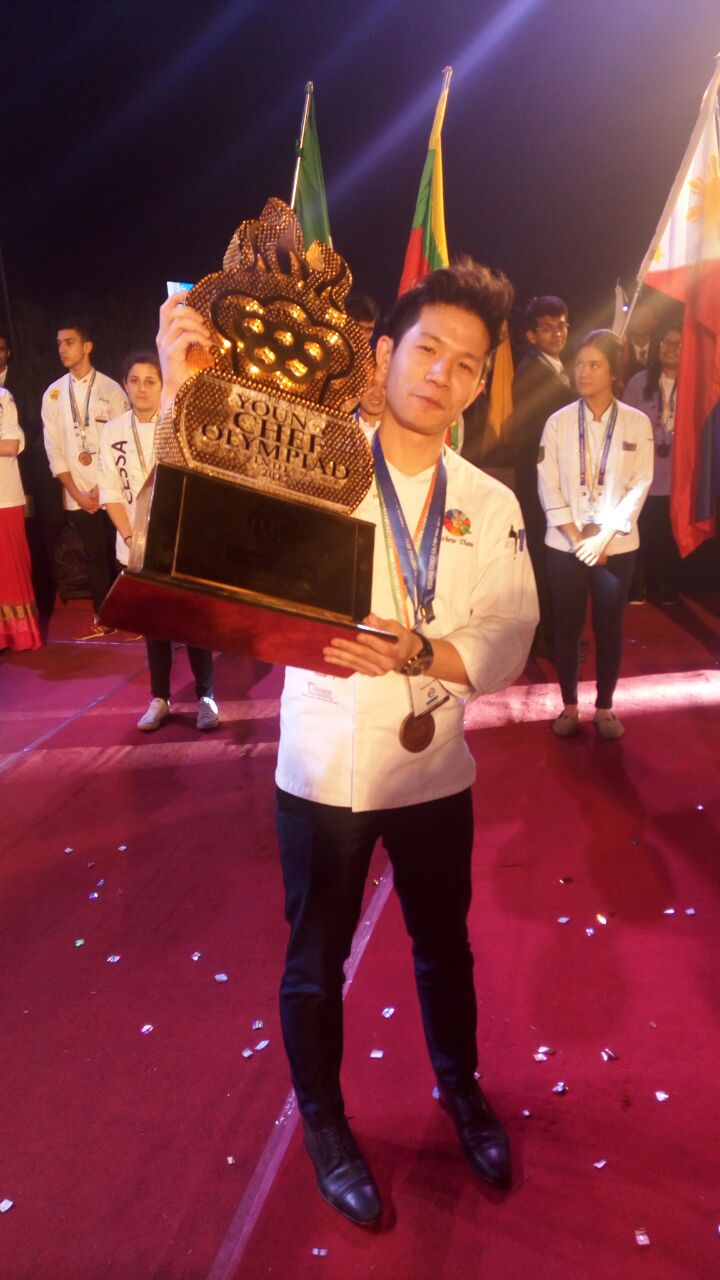 Here's a little known trail in Singapore you should be checking out:
This free trail lets you jalan jalan through 20th century Serangoon in 40 minutes
Top photo courtesy of At-Sunrice GlobalChef Academy
If you like what you read, follow us on Facebook and Twitter to get the latest updates.
If you like what you read, follow us on Facebook, Instagram, Twitter and Telegram to get the latest updates.