Step into Little India and one of the sights that will greet you is Serangoon Road. Interestingly, the name Little India came about only as recently as the 1980s. Before that, the place was simply known as Serangoon.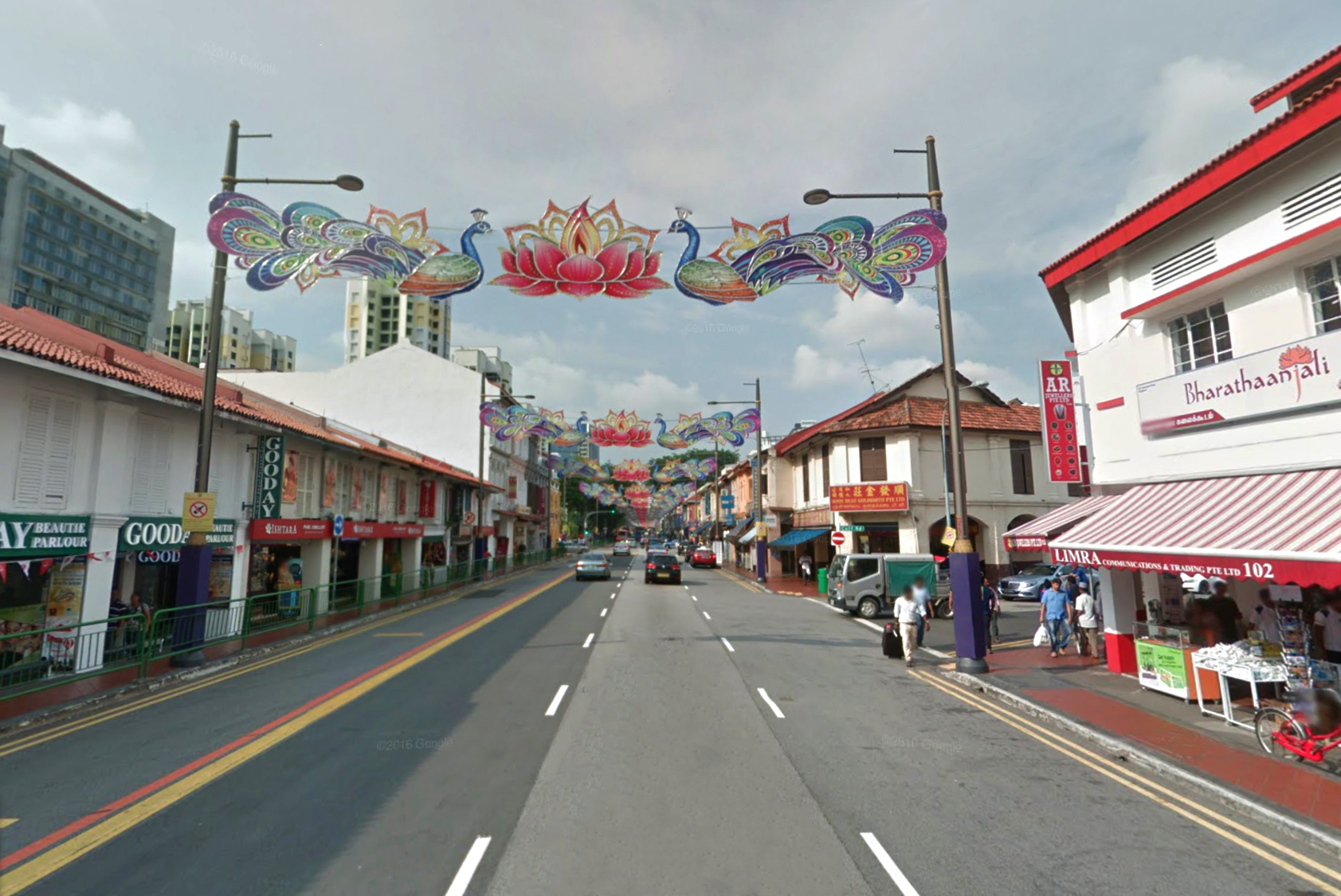 Did you know that Serangoon Road was the first arterial road that connected the town centre to the ulu ulu of Singapore? In the 1828 Jackson Town Plan, Serangoon Road was merely known as "road leading across the island".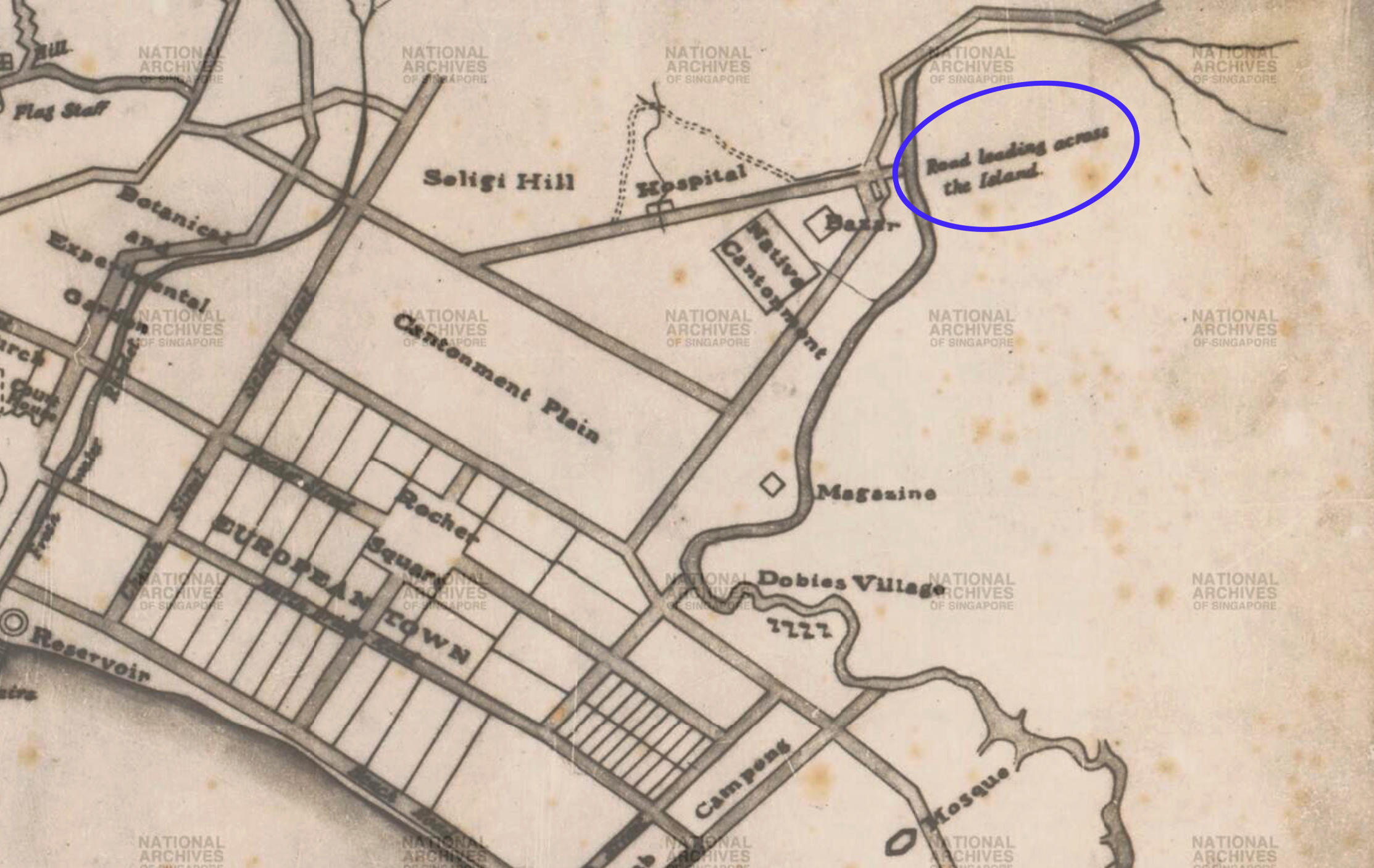 Venture further towards the edge of Little India and you'll find a small road called Rotan Lane - a throwback to the time when imported rattan was sent to Serangoon to be processed.
Kampong Rotan had an abundant supply of water, which was needed to soak raw rattan which would be straightened and cut into various lengths to be made into rattan goods such as furniture, baskets, and even the dreaded instrument of choice for disciplining wayward children - the rotan cane.
These new discoveries and more were what we found as we took on the Little India Heritage Trail - Serangoon in the 1900s by Roots.sg. Consisting of 11 stops, this DIY trail will bring you on a 40-minute tour of Little India through more than 100 years of history- unless you have a time machine. Then you win.
What's that you say? Your time machine isn't working? Guess you'll just have walk the trail then. Here are five of our favourite stops:
1. The former house of Tan Teng Niah - 37 Kerbau Road
Chances are you might have seen this multi-coloured Chinese house sitting right in the middle of Little India. Its rainbow facade might look out of place elsewhere, but here in Little India, a world that engulfs your senses, it feels right at home.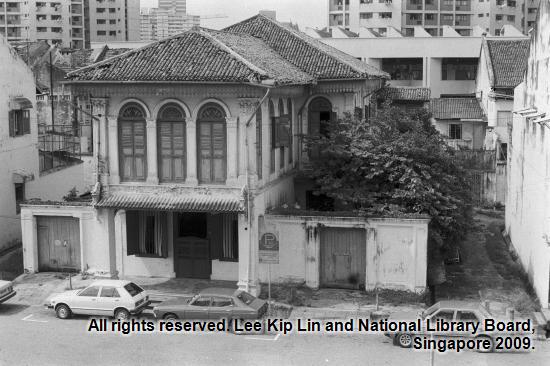 This used to be the house of Tan Teng Niah, a Chinese towkay who owned several sweet-making factories in the Serangoon area. Look closely and you'll see that this is a typical Singaporean Chinese residence with features such as the louvred windows, jian-nian flowers, and green bamboo carvings.
Some say that the house was a gift that Tan built for his wife - not an uncommon practice at that time; many mansions were built by businessmen for their wives/mistresses/lovers.
All we can say is, in this day and age, if your husband builds a house for you, you must be one lucky woman.
2. Mural: Traditional Trades of Little India by Psyfool - 8 Belilios Lane
Just a stone's throw away from the former Tan Teng Niah's house is a gorgeous mural of traditional trades found in old Serangoon. It's quite an eyeful because there are so many things to spot in this mural.
Take this portion below for example. Try guessing what these trades are. You'll find the answers after the photo.
These are (in clockwise direction starting from the bottom) a parrot astrologer, a milkman, an ice-ball hawker, and a garland maker.
You might find the parrot astrologer a particularly quaint throwback to old Serangoon. It is also a trade that you might spot today around the Albert Mall area. His tools are cards based on the Indian cosmic system as well as a parrot, usually housed within a bamboo cage. Upon giving him your name and your birth date, the astrologer will let his parrot out of the cage to pick a random card which he will interpret for you.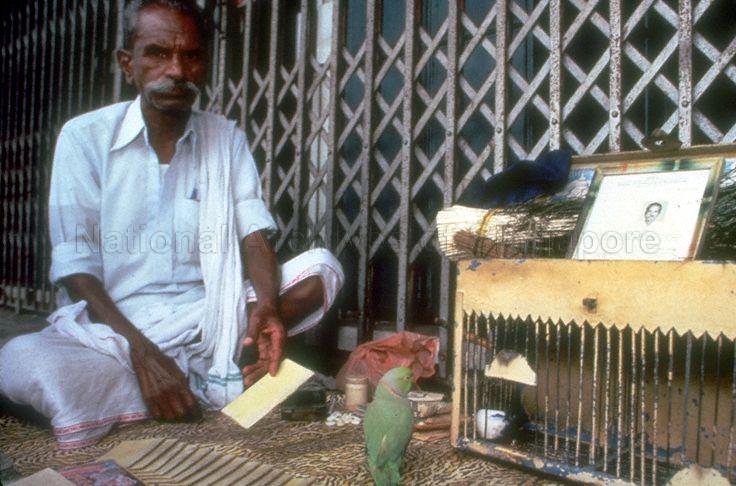 Other trades you can spot in the mural include the laundry woman / man - or Indian dhobis (from which we get Dhoby Ghaut) as well as a kacang putih man.
3. Mural: Ride Through Race Course Road by Jaxton Su - 74 Race Course Road
Next we ventured to the only other mural on this trail - which depicts the inspiration for the road it sits along - Race Course Road.
The old race course (which is presently a field), was set up in 1842 where horse races were held every week. It became an important place for the rich or Europeans to gather to socialise and entertain themselves.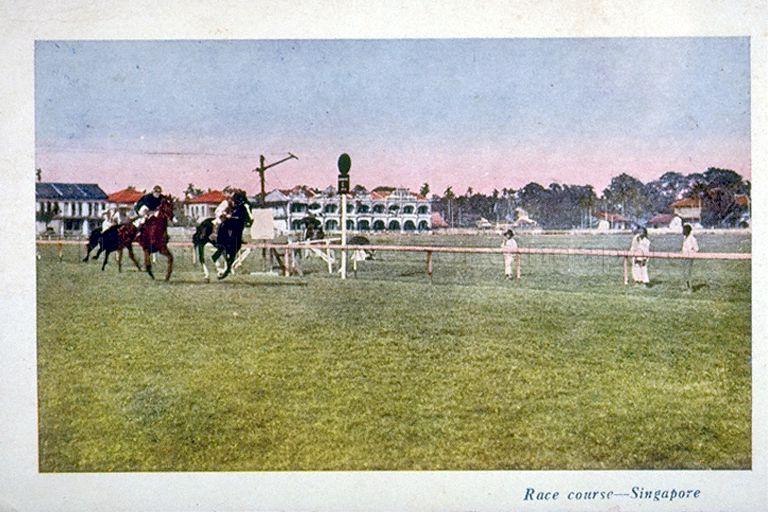 Done as a collaboration between artist Jaxton Su, Raffles Institution teachers and students, and migrant workers, the mural is such an explosion of energy. Apart from the prominent jockey, the mural gives us clues to another secret of Serangoon: Its pineapple canning industry.
Pineapple canning was a huge business in the 20th century and it grew all the way until the war. Plantation owners found that aside from growing rubber, which took at least five years to mature, pineapple trees could  be planted alongside rubber trees.
Pineapples could be harvested twice a year, which gave plantation owners income while waiting for their rubber trees to mature.
4. Former Kandang Kerbau (KK) Hospital - 1 Hampshire Road
'Kandang Kerbau' is Malay for buffalo shed - inspired by a buffalo shed in the area that was believed to belong to the colonial government's Department of Transportation. And you know what? The place now houses our Land Transport Authority (LTA).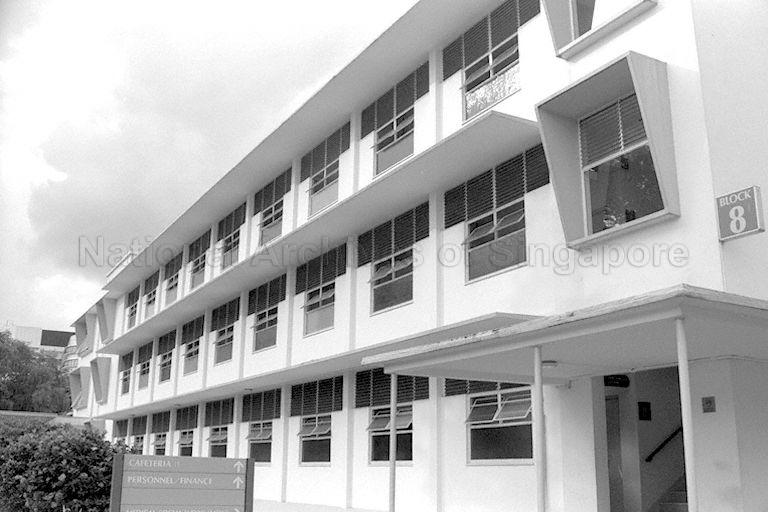 Kandang Kerbau Hospital (KKH) was built in 1860 as a general hospital and became a maternity hospital in 1924. On the day it opened as a maternity hospital on 1 October 1924, KKH welcomed five babies - three Malays, one Chinese, and one Japanese.
It is perhaps most famous for its entry in the Guinness Book of Records for most number of babies delivered in a year - 39,835 in 1966, which worked out to be more than 100 deliveries per day!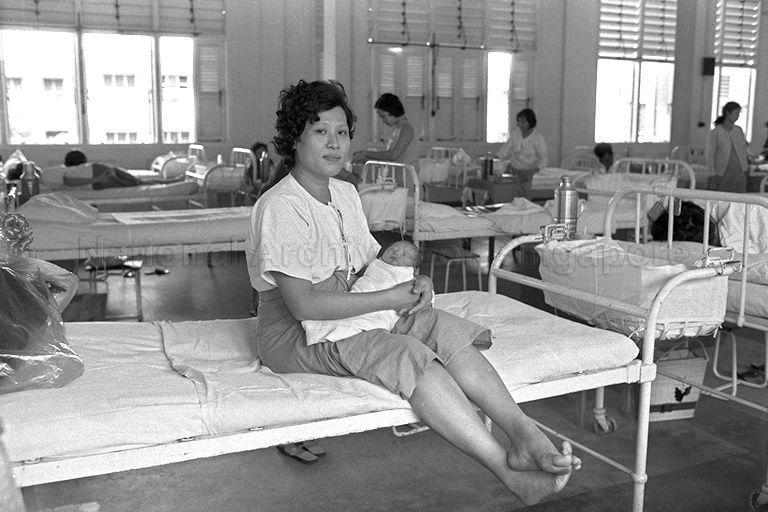 5. Former Tekka Market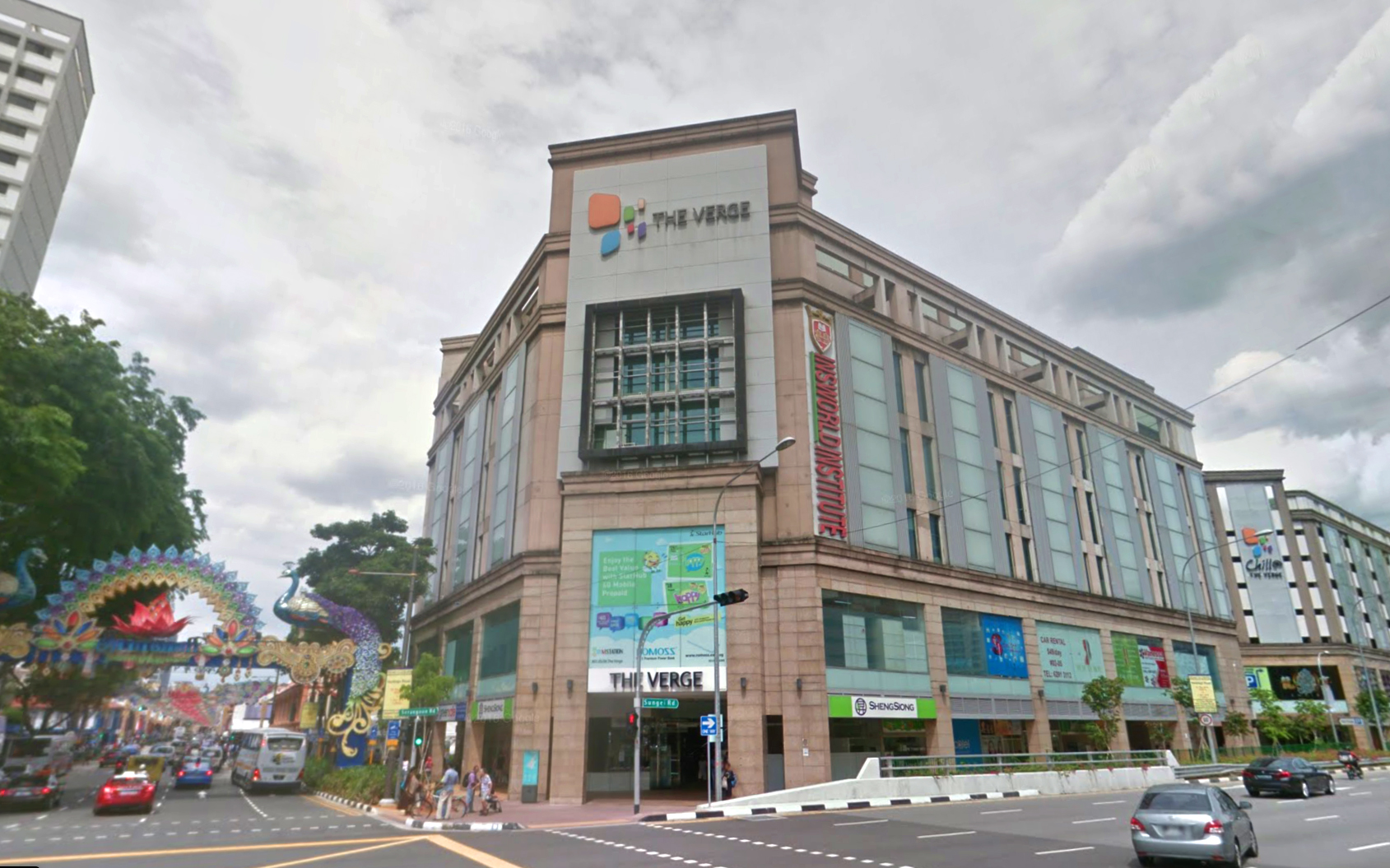 Our last stop of the trail is the former Tekka Market. The name Tekka is shortened from Hokkien Tek Kia Ka, which means foot of the small bamboos - a reference to the bamboos which grew on either side of the Rochor Canal. Also known as the People's Market, the Tekka Market was the go-to marketing place for the working class.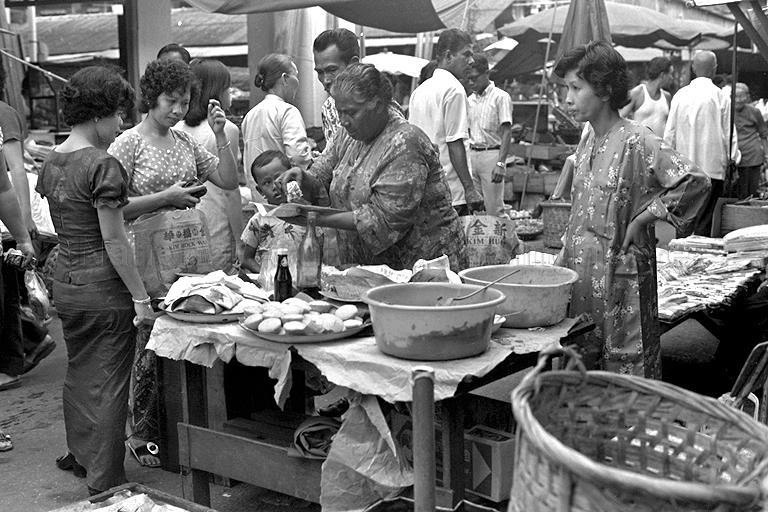 Today, the Verge shopping mall sits on the former market area. The Tekka Market has been moved to a new location just across the road.
You still can get fresh meat and vegetables at the new market today. The first floor also houses a hawker centre offering a wide variety of food - we recommend the 545 Whampoa Prawn Noodles.
These are just five of the 11 stops on this heritage trail. Try walking it yourself and experience the rest. They will definitely uncover new secrets of Little India that will enrich your visits.
Until you get your time machine to work again, this trail would be your best bet to travelling back to 20th century Serangoon. Check out the trail in this YouTube video:
" width="640" height="360" frameborder="0" allowfullscreen="allowfullscreen">
This sponsored post helps our writers fund their own time machine so they too can experience 20th century Singapore in the flesh.
If you like what you read, follow us on Facebook, Instagram, Twitter and Telegram to get the latest updates.