In a sign that Singapore-China relations is getting back on an even keel, the Ministry of Foreign Affairs (MFA) revealed on Tuesday that the top level forum for bilateral cooperation between the two countries -- The Joint Council for Bilateral Cooperation (JCBC) meeting will be held next month.
This information was included in a posting on MFA's website as senior diplomats from both countries came together in Singapore for an annual exchange.
Where again?
In the sixth line of paragraph two of the website posting.

However, MFA gave no further details about the upcoming JCBC meeting, which is slated to be held in China.
The top guns from both countries' foreign ministries met today
China's Vice Foreign Minister Liu Zhenmin was in town to co-chair the 10th Bilateral Consultations between the Singapore and Chinese Foreign Ministries with MFA's Permanent Secretary Chee Wee Kiong.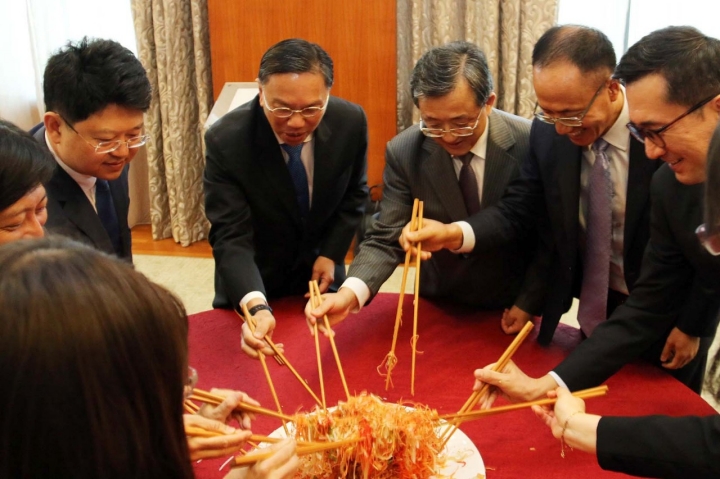 The website posting went into some details of discussions between the two senior diplomats, reflecting a long standing multi-faceted bilateral relationship.
They noted that high-level exchanges were maintained between the two sides in 2016 including Prime Minister Lee Hsien Loong's meetings with President Xi Jinping (at the G20 Summit in Hangzhou) and Premier Li Keqiang (at the ASEAN Summit in Vientiane). They also reviewed the good progress of the three Government-to-Government projects between the two sides, including the latest Chongqing Connectivity Initiative.
Any reactions from the Chinese Foreign Ministry about today's meeting?
The Chinese Foreign Ministry posted two photos from the meeting and a short statement on its website on Tuesday.
It said that both sides exchanged views on bilateral and regional issues of mutual concern, but did not elaborate.
What is the fuss about the JCBC?
Launched in November 2003 by then Prime Minister Goh Chok Tong and former Chinese Premier Wen Jiabao, the JCBC is the highest-level institutional mechanism for bilateral cooperation.
The JCBC is co-chaired by both countries at the Deputy Prime Minister (DPM)/ Vice Premier level. Currently, it is co-chaired by DPM Teo Chee Hean and Chinese Vice Premier Zhang Gaoli.
The last meeting was held in Singapore in October 2015.
Singapore and China have taken turns to host the meeting every year since it was started in 2004. Last year was the first year in which the annual meeting did not take place, leading political observers to speculate that it was a sign of cooling bilateral relations.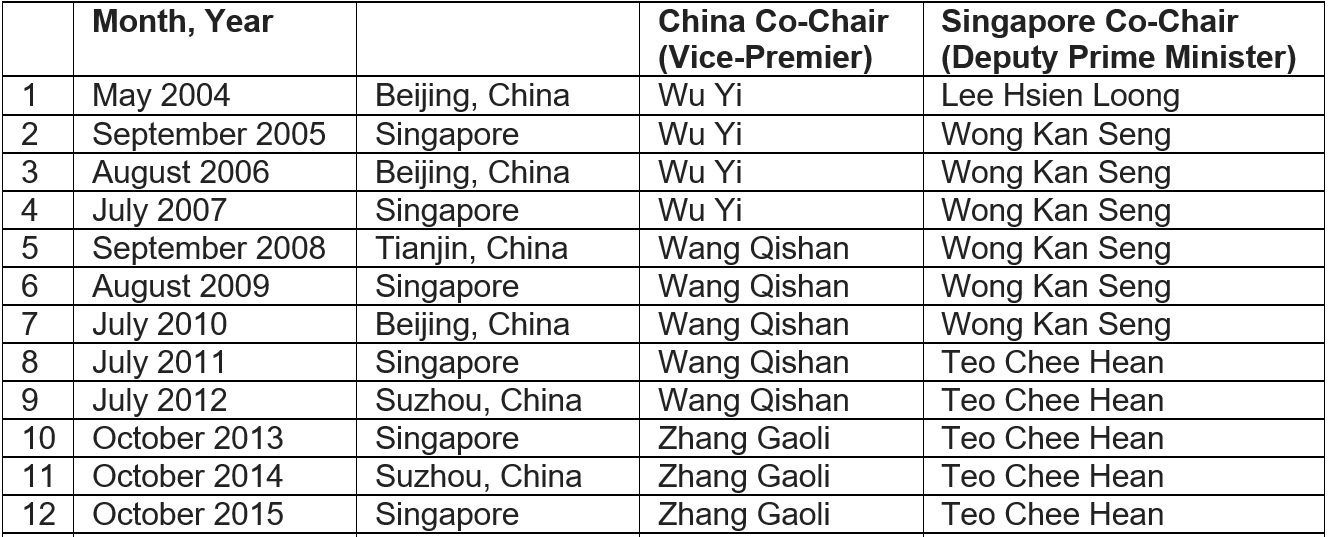 They pointed to China's perception that Singapore held a biased position against China on the South China Sea issue and the Terrex issue as possible reasons for deteriorating ties.
Top photo from MFA
If you like what you read, follow us on Facebook and Twitter to get the latest updates.
If you like what you read, follow us on Facebook, Instagram, Twitter and Telegram to get the latest updates.