As we usher in the new year, observers of Singapore-China relations would have noticed that an important annual meeting held between the two countries did not take place in 2016.
It's called the Joint Council for Bilateral Cooperation (JCBC), and it's a special thing that only we have with them.
Here's why you need to know what it is
Launched in November 2003 by then Prime Minister Goh Chok Tong and former Chinese Premier Wen Jiabao, the JCBC is the highest-level institutional mechanism for bilateral cooperation. It is co-chaired by both countries at the Deputy Prime Minister (DPM)/ Vice Premier level.
Currently, the JCBC is co-chaired by DPM Teo Chee Hean and Chinese Vice Premier Zhang Gaoli. Zhang is the highest-ranking Vice Premier in China's State Council and a member of the Politburo Standing Committee (PSC) of the Chinese Communist Party, the top leadership body in China.
This level of bilateral dialogue is unique as it is unlike other bilateral mechanisms China has with other countries. For example, the U.S.-China Strategic and Economic Dialogue is co-chaired by Secretary of State John Kerry and Treasury Secretary Jacob J. Lew and Chinese State Councillor Yang Jiechi and Vice Premier Wang Yang, who are not members of the PSC.
Under the purview of JCBC, there are also two Joint Steering Council (JSC) meetings for Suzhou Industrial Park and Tianjin Eco-city, which are Government-to-Government (G-G) projects anchoring bilateral relations.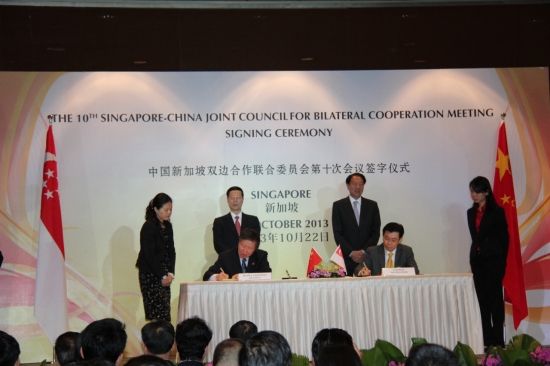 Since the first JCBC meeting that was held in Beijing in May 2004, Singapore and China have taken turns to host it every year. Even when bilateral ties were impacted by then Deputy Prime Minister (DPM) Lee Hsien Loong's visit to Taiwan in July 2004, they were sufficiently resilient for both sides to meet again in 2005.
It was China's turn to host the JCBC meeting this year.
Against the backdrop of China's perceptions regarding Singapore's comments on the South China Sea issue, and the recent seizure of the Singapore Armed Forces' (SAF) Terrex infantry carrier vehicles in Hong Kong, it is perhaps unsurprising to some that the meeting did not occur.
Here are three ways to look at how Singapore-China relations are shaping up:
1. Bilateral ties are cooling.
As China develops and becomes stronger, it is entitled to feel that it can unilaterally downgrade its relations with smaller countries such as Singapore to show its displeasure or signal a change in diplomatic priorities.
However, Xi's last visit to Singapore to mark the 25th anniversary of diplomatic relations between us wasn't too long ago — last November. It was here that both countries agreed to establish an "All-Round Cooperative Partnership Progressing with the Times" to bring bilateral relations to a higher level.
One of the key outcomes of Xi's visit was the launch of our third G-G project — The Chongqing Connectivity Initiative (CCI). The 2016 JCBC would have been the first high-level meeting to take stock of its latest developments.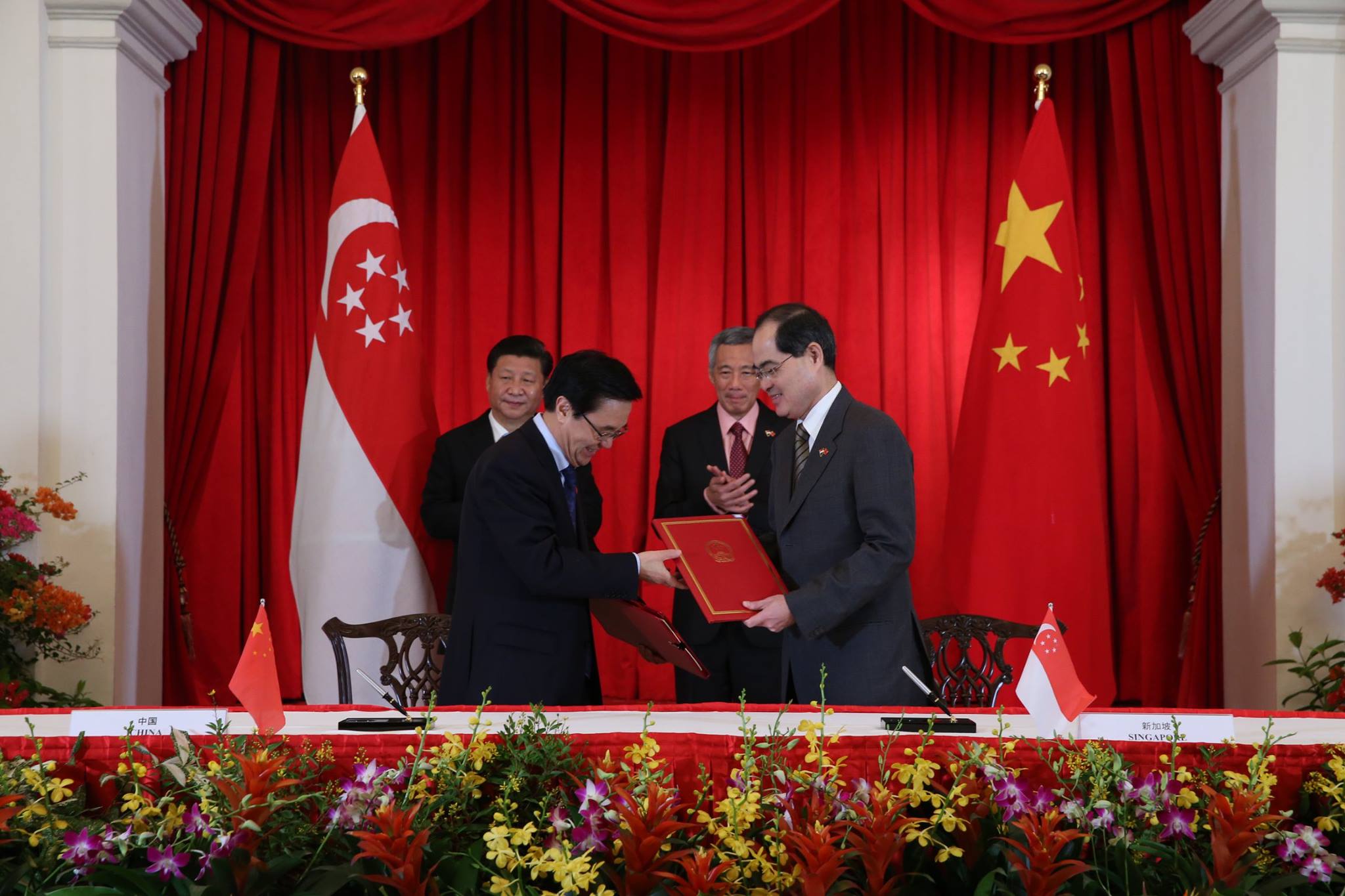 It is hard to conclude that bilateral ties are warm or in any way enhanced when there is a reduction in the frequency of JCBC meetings.
2. (Believe it or not) Our bilateral ties are strong.
The Ministry of Foreign Affairs (MFA)'s webpage on bilateral relations with China has this opening paragraph:
"Singapore enjoys strong and substantive relations with the People's Republic of China (PRC), anchored by a steady flow of high-level visits, multifaceted cooperation, growing people-to-people exchanges, and robust economic ties."
This is a useful reminder to keep bilateral issues in perspective, with this message being consistently communicated by Singapore leaders.
At The Straits Times Global Outlook Forum in November 2016, Minister for Foreign Affairs Vivian Balakrishnan stated in response to questions about the Terrex incident that senior officials of both sides understand our relationship to be "longstanding, multi-faceted, (and) mutually beneficial" and said that the government will not allow any single issue to hijack it.
Perhaps we should avoid reading too much into the cancellation of 2016 JCBC meeting -- it is quite common for bilateral relations between countries to experience ebbs and flows.
3. The glass is either half-full or half-empty, and it depends on how you see it
Since 2013, China has been Singapore's largest trading partner, and Singapore has been China's largest foreign investor. So far, there have been no signs that bilateral economic relations have been significantly impacted due to any of the recent frictions in our diplomatic ties.
Other G-G visits and exchanges have continued — China's National Development and Reform Commission (NDRC) Vice Chairman Wang Xiaotao led a Chinese business delegation to Singapore from Dec. 19 to 21.
A photo release from the Ministry of Trade and Industry (MTI) carried the following line:
"Vice-chairman Wang's visit to Singapore underscores the strong economic relations and multifaceted cooperation between both countries."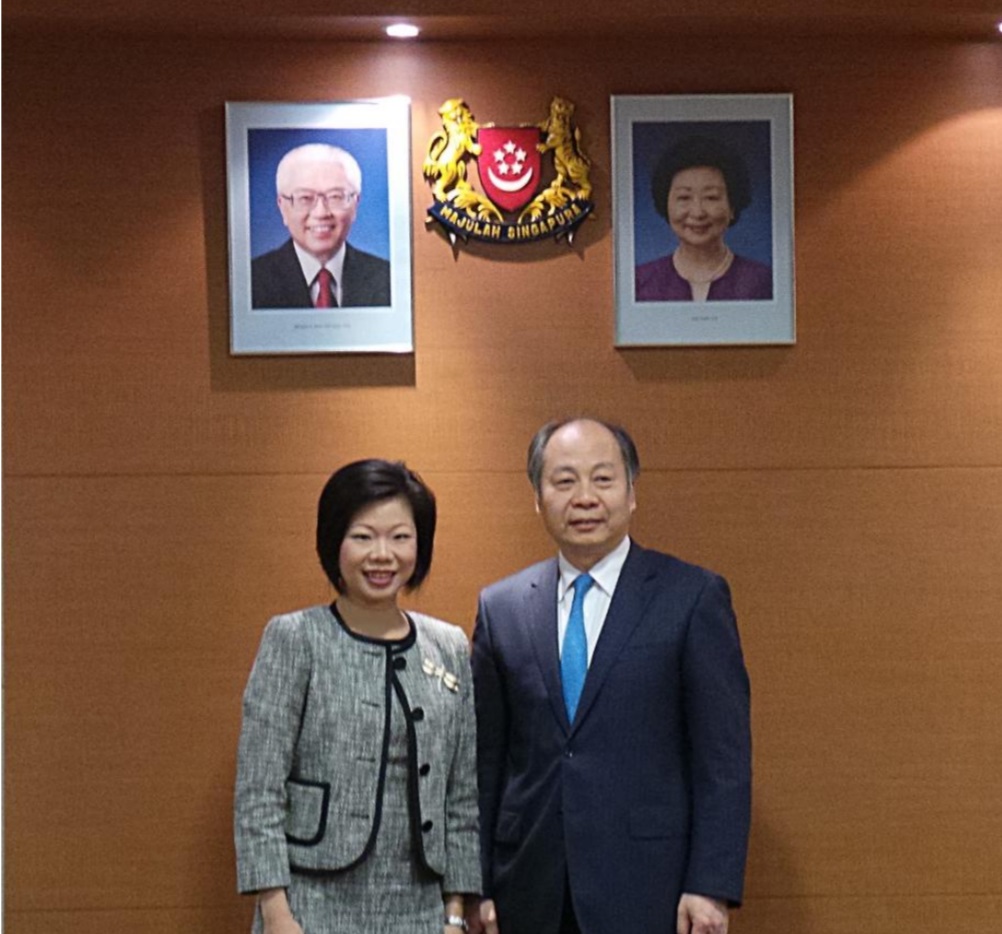 Minister of State, Ministry of Culture, Community and Youth & Ministry of
Trade and Industry Sim Ann. MTI Press Release.
Besides G-G projects which are still on track, Singapore also has several private sector-led, government-supported initiatives in China, such as the Guangzhou Knowledge City, the Singapore-Sichuan Hi-Tech Innovation Park, the Nanjing Eco High-Tech Island, and the Jilin Food Zone.
At the provincial level, there are seven provincial business and economic councils with Sichuan, Shandong, Liaoning, Zhejiang, Tianjin, Guangdong and Jiangsu.
Whither are Singapore-China relations headed?
Maybe we are overly concerned because Singapore-China relations, for better or worse, have to enter what veteran China watcher Peh Shing Huei termed the "new normal" of bilateral relations.
In other words, the relationship will be more volatile as China's growing strength in geopolitics is likely to challenge Singapore's foreign policy of making friends with everyone.
The Chinese language can elegantly express profound meanings with few words.
"Chilly Politics, Warm Economics" (政冷经热) could be used as an apt description of bilateral ties between Singapore and China now.
This expression has been used to describe Sino-US, Sino-Japanese and cross-strait relations at different points in time and it could well characterise Singapore-China relations if the JCBC meeting is also not held in 2017.
Top photo by Feng Li from Pool/ Getty Images.
If you like what you read, follow us on Facebook and Twitter to get the latest updates.
If you like what you read, follow us on Facebook, Instagram, Twitter and Telegram to get the latest updates.