As the local population sets its sights on trying out all the relatively pricey Michelin-starred restaurants, Hong Kong Soya Sauce Chicken Rice and Noodle remains an affordable and popular option among Singaporeans, and more recently, tourists.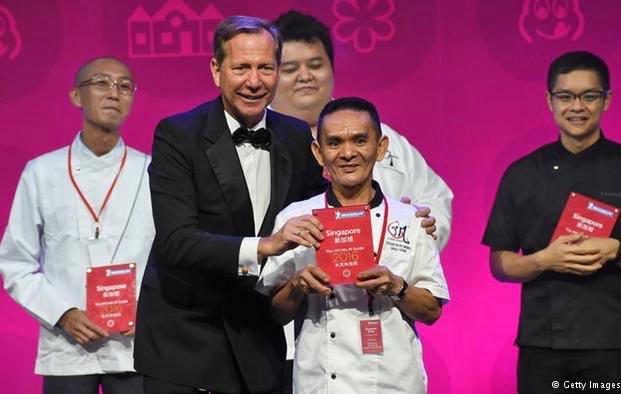 The existing hawker stall in Smith Street sees one to two-hour queues everyday after clinching a Michelin star, with frustrated customers turned away during their failed epicurean quest due to the high demand and low supply.
But the queue might shorten soon.
A stand-alone restaurant, Hawker Chan, selling the same food, will be opening on Nov. 18 along Smith Street to cater to the enthusiastic never-ending crowd.
To prep your taste buds, here's a look at the process where hawker Chan Hon Meng personally prepares 30 chickens, on top of other food items such as char siew, by opening time at 10.30am:
(Warning: Tiger Beer product placement towards the end of video.)
Chan is one of two hawkers who clinched one Michelin star at the launch of the inaugural Michelin Guide Singapore on July 21 this year.
The other Michelin-starred hawker stall is Hill Street Tai Hwa Pork Noodles.
Top image via Hong Kong Soya Sauce Chicken Rice and Noodle's Facebook
If you like what you read, follow us on Facebook, Instagram, Twitter and Telegram to get the latest updates.