Amid numerous low and not-so-good PSLE scorers sharing their stories on how they found happiness and self-satisfaction in life, we have Sivadorai Sellakannu.
We don't blame you if you don't recognise his full name — he's better-known as Rai, of local music duo Jack & Rai.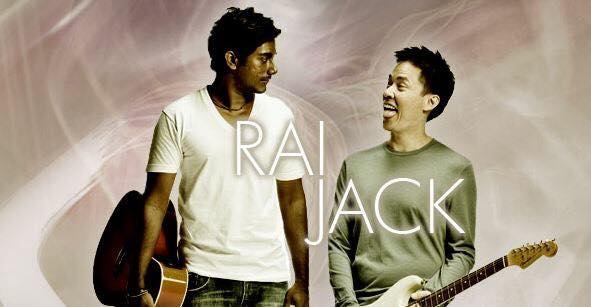 Against the tide of posts from people pointing out that "it doesn't matter (that much) what you get for PSLE, really", Rai risked flak and accusations of elitism by sharing his piece in a Facebook post.
He told his story. He scored four A*s, went to RI and RJC, which his father worked very hard to pay his way through. His mother gave up her job in order to stay home and teach him and his brother, plan their time and make sure they always went home straight after school.
He wrote:
"In return, what was the best I could do at that age? To at least put my best foot forward in what they wanted to see me become."
He then spoke about choice, explaining that he chose to want to do well in school, and worked towards that goal. The path he chose led him to meet the friends he has today, and he went on to become a PE teacher, followed by a full-time musician/singer-songwriter.
"I don't give a rat's ass if people think I'm successful or not, I'm doing what I love and what I believe I was destined to do. And my path will evolve and change as I go along and challenge me, and I won't take those challenges wallowing in self-pity. I'm proud of my peers who achieved academic success and went on to make a name for themselves in life as well. I'm similarly as proud of those who didn't do so well in school but are also high achievers presently."
His point? You take responsibility for the choices you make.
Whether it's to not study as hard as you could have for an exam, or not preparing for a Spartan race or a marathon, as Rai puts it.
"If i hadn't done well in school, I wouldn't be where I am now, not purely because of results, but because of my path taken as a result of the results. Till today, I'm not successful, and by my own standards I never will be, 'cos the day I deem myself a success, I would have stopped challenging myself, and that just sucks."
Read his full post here:
Related articles:
On the other hand, kids need to be disciplined & told PSLE matters
ITE lecturer retook PSLE, made it to JC, failed to complete A-level but pressed on
Carousell user offers Nintendo 3DS for kids who scored 4 As and 229 or below for PSLE
If your child is able to get 4 As for their PSLE, they should not be worrying about you getting angry
Adults reveal PSLE scores & what they're doing now as encouragement for primary school leavers
Unrelated, but still interesting, article
10 online services that will help untangle your already complicated lives
Top photo from Jack & Rai's Facebook page.
If you like what you read, follow us on Facebook and Twitter to get the latest updates.
If you like what you read, follow us on Facebook, Instagram, Twitter and Telegram to get the latest updates.