By now, we would have heard that Prime Minister Lee Hsien Loong is in Washington D.C., where US President Barack Obama will host the Singapore delegation to a special dinner at the White House on Aug. 2.
It is a diplomatic coup for the tiny red dot, for Obama has only hosted 11 state dinners since 2009.
Moreover, Singapore is the first Southeast Asian country and only the fifth Asian nation after India, China, Japan and South Korea to be honoured.
Since it is a special, special dinner, let's take a closer look at the delegation that PM Lee brought with him for this trip.
According to the Prime Minister's Office's statement, this is the delegation that represents Singapore:
Prime Minister Lee will be accompanied by Mrs Lee, Minister for Foreign Affairs Dr Vivian Balakrishnan and Mrs Balakrishnan, Minister for Trade and Industry (Industry) S Iswaran, Minister in the Prime Minister's Office Chan Chun Sing, Acting Minister for Education (Higher Education and Skills) and Senior Minister of State for Defence Ong Ye Kung, Members of Parliament Christopher de Souza and Rahayu Mahzam, and Nominated Member of Parliament Chia Yong Yong.
1. The delegation represents Singapore's diversity and multi-racialism.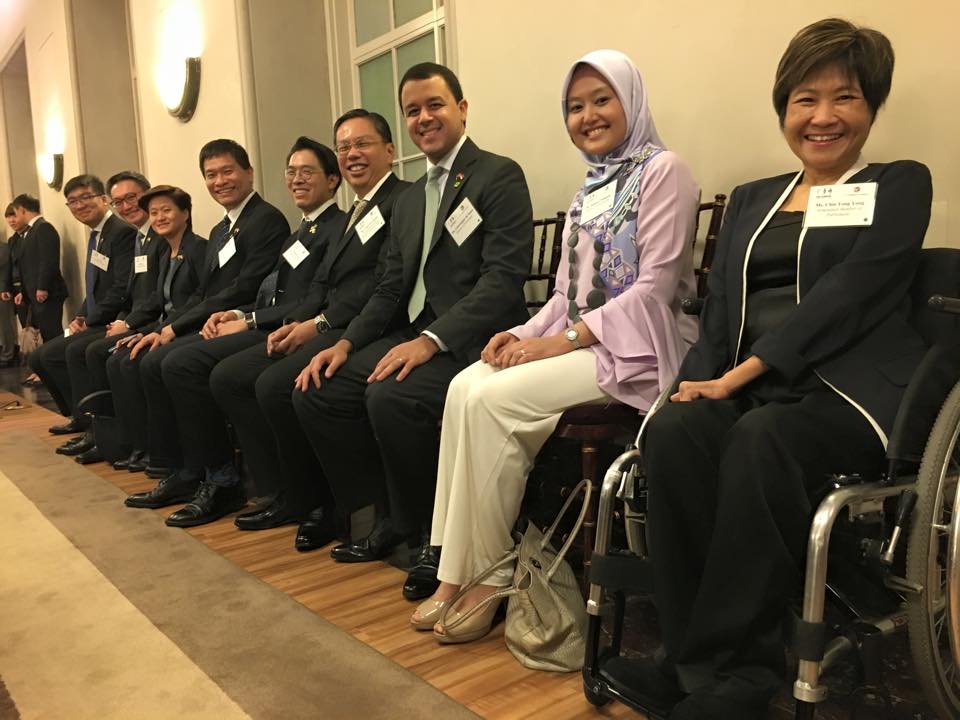 The delegation included three Chinese Ministers (Lee, Chan, Ong), two Indian Ministers (Vivian, Iswaran), one Malay MP (Rahayu), one Eurasian MP (de Souza) and one Nominated MP with disabilities (Chia).
In fact, this diversity was also highlighted by Rahayu herself, who told The Straits Times that she was proud that the delegation included representatives from different communities.
She also mentioned to ST that "it shows our leadership is inclusive... we never take diversity for granted and we are able to showcase that as we travel".
2. The visit bears a few similarities to the last time Singapore was invited. 
i. Bilateral relations at an all-time high: When the late Lee Kuan Yew (LKY) was invited by the late President Ronald Reagan, US-Singapore relations were at its peak. In fact, LKY remarked at his dinner toast to Reagan that "the friendly relations between the United States and Singapore are at their best, indeed, as they should be".
This was three years before the unfortunate Hendrickson Affair in 1988. Hendrickson, the first secretary of US embassy, was deemed to be interfering with Singapore's domestic politics and was expelled from Singapore.
Current US-Singapore relations are also at an all-time high during the 50th anniversary of its diplomatic relations.
During the Shangri-La Dialogue (an Asian security summit), Defence Secretary Ashton Carter told the media (June 3) that the US had "no better friend than Singapore" in the region.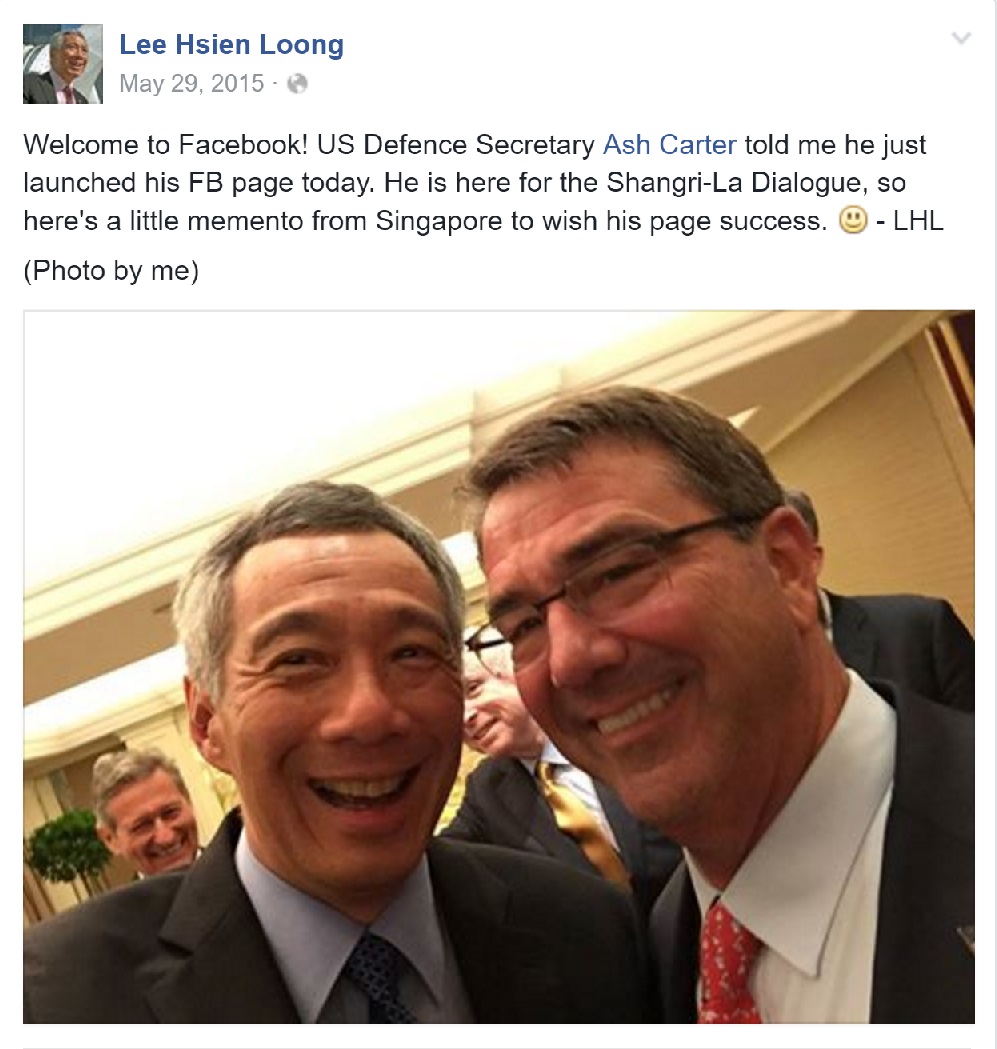 Obama brought the BFF level up a notch, in a recent exclusive interview with The Straits Times, noting that "Singapore is an anchor for the US presence in the region, which is a foundation of stability and peace".
Today, Obama decided to reinforce the hardiness of our relations by saying that Singapore and the US are "solid-rock partners" at an official arrival ceremony at the White House today.
ii. Singapore is on a look-out for its next PM:
Five years after the last White House dinner in 1985, Singapore had a new PM to succeed LKY.
Will we see a new PM in five years' time? After all, PM Lee, 64, has noted before that he would not like to be Prime Minister beyond 70 years old in 2022.
When the late LKY was at the White House in October 1985, there was already a clear front-runner.
Goh Chok Tong was then recently promoted to First Deputy Prime Minister and Minister for Defence ten months earlier (Jan 1985). Goh, of course, became Singapore's second PM five years later in 1990.
However, things are not as clear currently.
Which brings us to our final observation about the delegation.
3. The Ministers represented in the delegation offers a hint regarding the fourth generation leadership. 
There are five ministers in the delegation.
If we exclude PM Lee and Foreign Minister Vivian Balakrishnan, we are left with three fourth-generation leaders who accompanied PM Lee: Iswaran, Chan and Ong.
The presence of S. Iswaran, Minister for Trade and Industry (Industry), was required since the delegation was meeting US Treasury Secretary Jack Lew and Secretary of Commerce Penny Pritzker.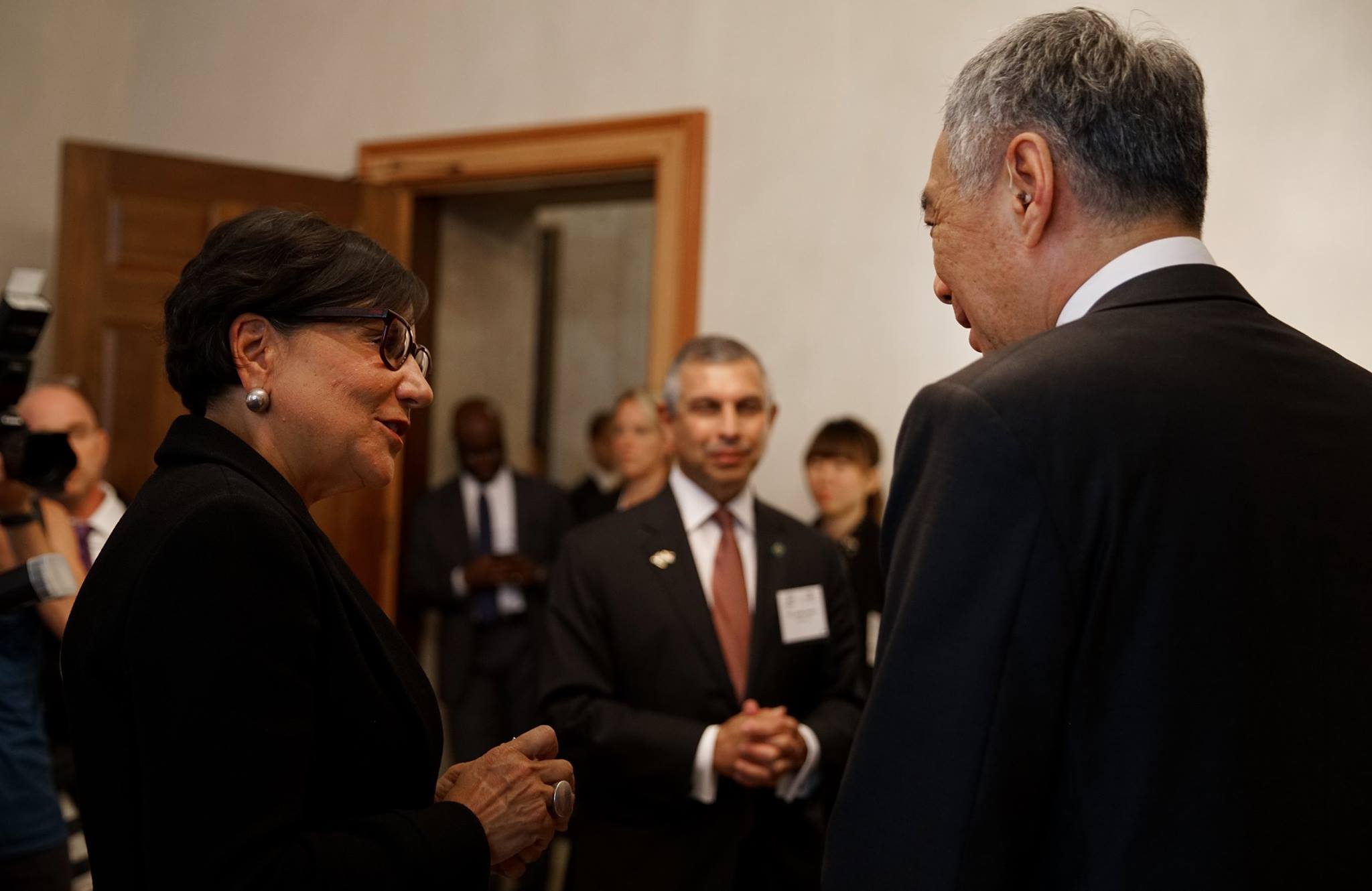 Which leaves us with these two Ministers.
Chan Chun Sing, Minister, Prime Minister's Office, and NTUC Sec-Gen, 46 years old
Ong Ye Kung, Acting Minister for Education (Higher Education and Skills), and Senior Minister of State for Defence, 46 years old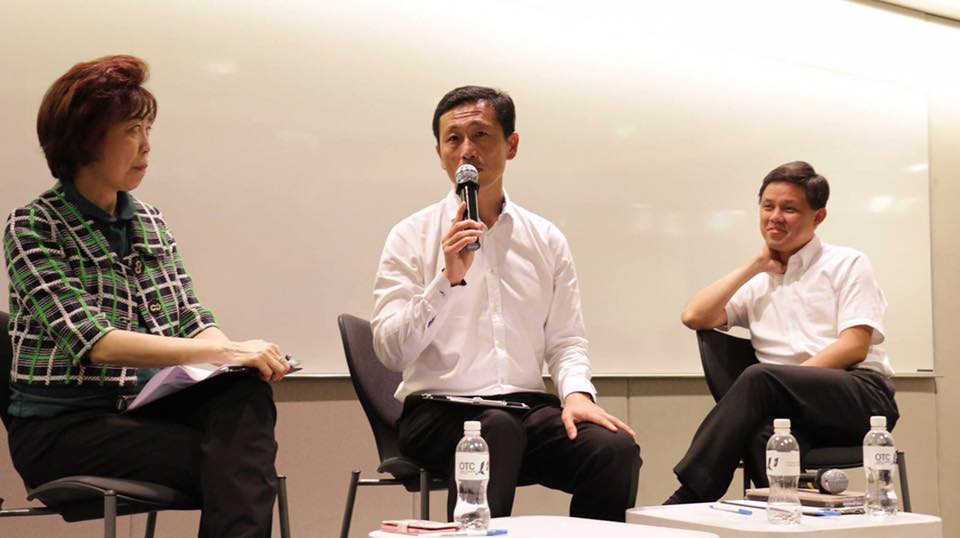 Both will be 52 years old when PM Lee turns 70.
The same age when PM Lee became Singapore's third PM in 2004.
#justsaying
Related articles:
10 quotes by Lee Hsien Loong & Barack Obama that show they've good scriptwriters
Obama fumbles Lee Kuan Yew's name but he's still my favourite president of all time
Top photo by Chip Somodevilla/Getty Images.
If you like what you read, follow us on Facebook and Twitter to get the latest updates.
If you like what you read, follow us on Facebook, Instagram, Twitter and Telegram to get the latest updates.