US President Barack Obama and Prime Minister Lee Hsien Loong met at the White House on Aug. 2, 2016.
Here are some of their best quotes from the two leaders' speeches:
1. President Barack Obama (BO) on our weather and language: "We have some Singapore weather, so we appreciate that...Singapore is one nation with four official languages so let me just say good morning, selamat datang (cheers), vanakkam (cheers) and ni hao (cheers)."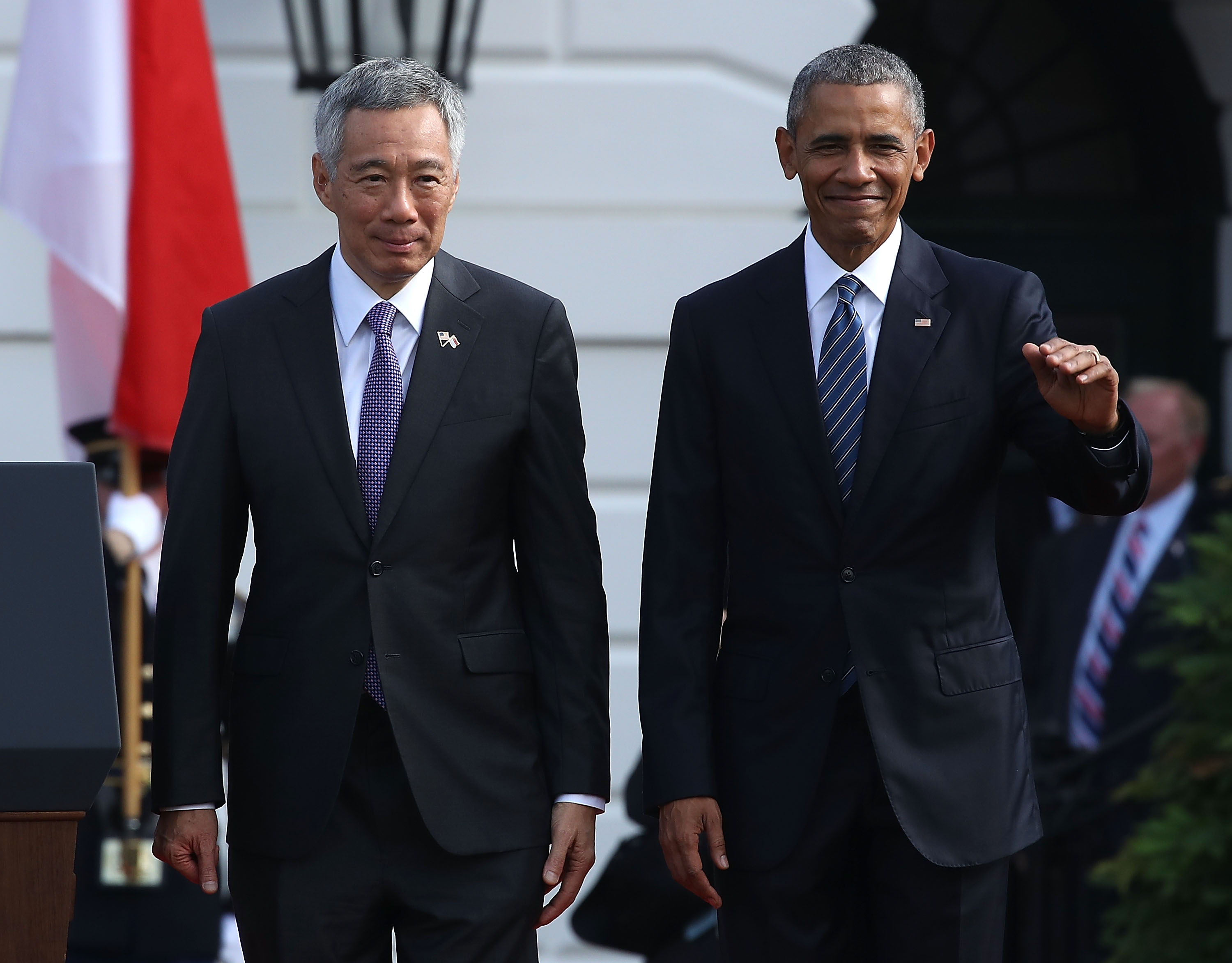 2. BO on 'rojak': "In the US, we call ourselves a melting pot of different races and religions and creeds. In Singapore, it is 'rojak' -- different parts united in a harmonious whole. We're bound by the belief that no matter who you are, if you work hard and play by the rules you will make it."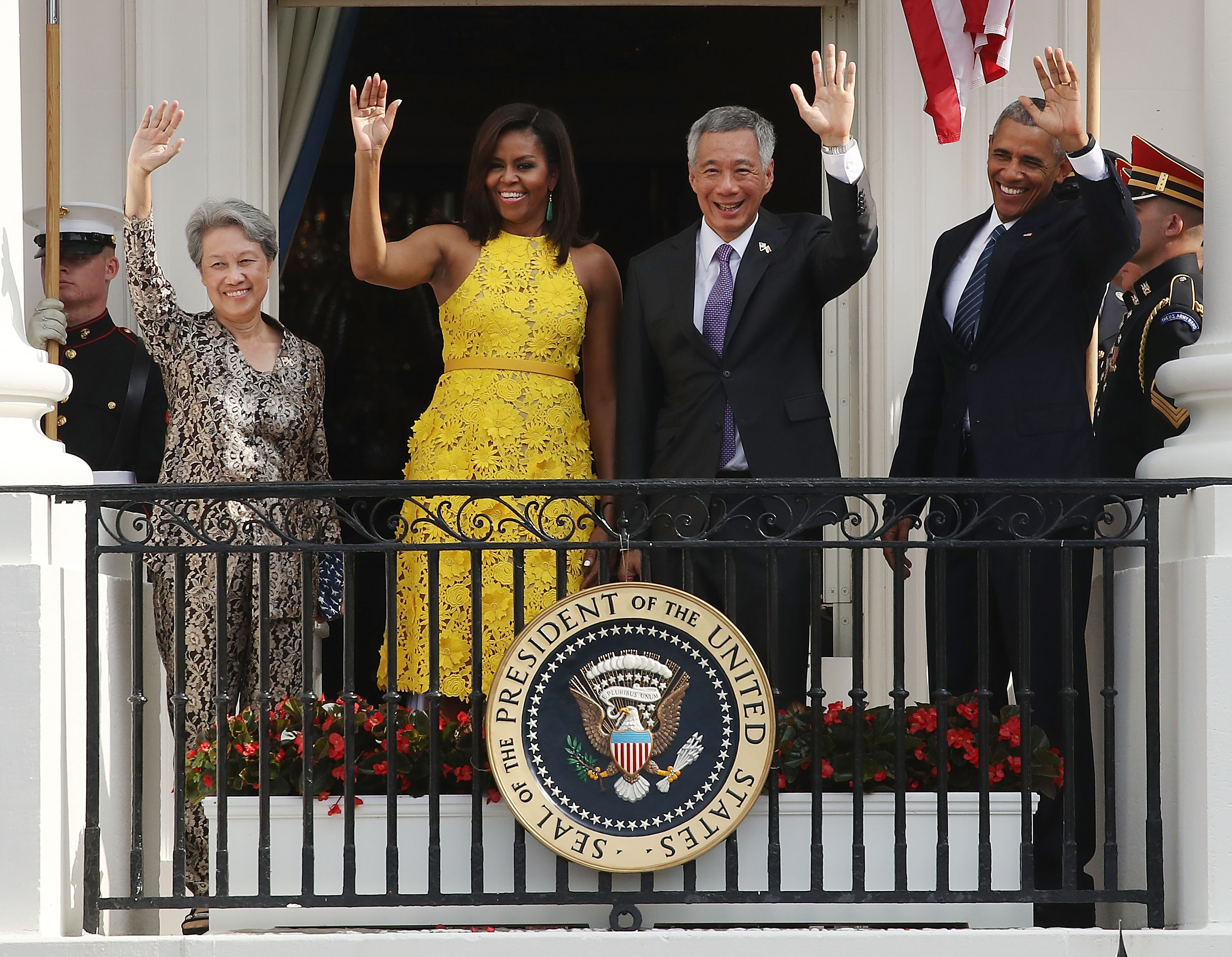 3. BO started well with "little red dot", but fumbled with the name of the late Lee Kuan Yew: 
"Half a century ago, when Singapore was an island of villages and crowded tenements, few would have imagined a day like today. But Singapore prides itself on being a little red dot. A little red dot on many maps but with a very big impact on the world. In less than a generation, under the vision and stewardship of Prime Minister Lee Kew er Kuan er Lee (grins) Kuan Yew, Singaporeans transform their nation from third world to first".
4. BO on US-Singapore relations: "Singapore is an anchor of our presence in the region -- we stand together for a regional order where every nation large and small plays and trades by the same rules and we stand together to meet the threats of the 21st century from terrorism to the spread of disease to climate change."
5. BO joking about the geekiness of both PM Lee and Minister Vivian Balakrishnan: "In fact, I understand that the Prime Minister recently wrote a program to solve Sudoku puzzles, which Michelle would want. Then the Foreign Minister (Vivian) stepped in and translated the program into java script. So I gotta start asking John Kerry (Secretary of State) to do that" (laughters).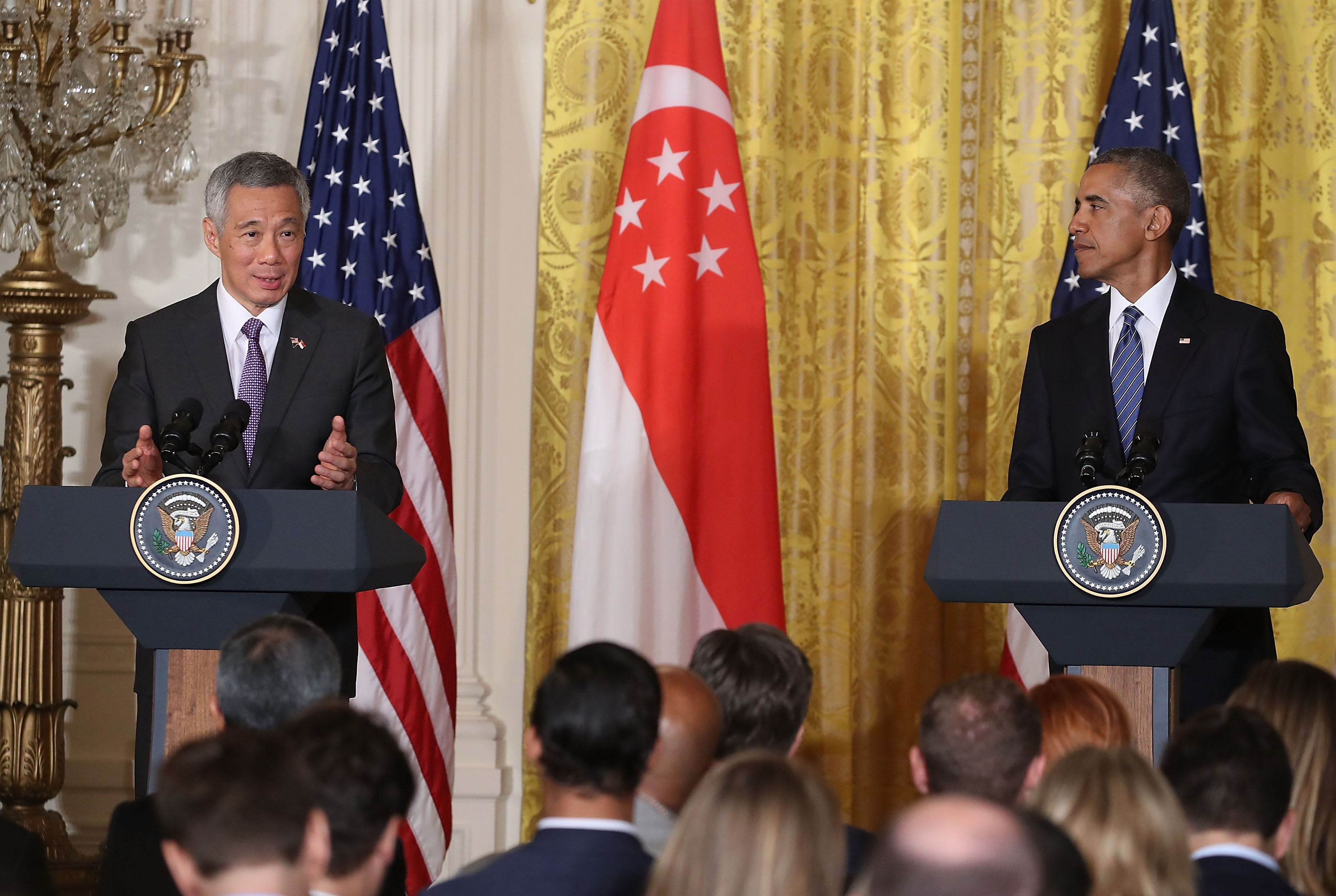 1. PM Lee Hsien Loong made references to the US Presidential election campaign, where First Lady Michelle Obama delivered an excellent speech at the Democratic convention: "I know it's a busy year. I watched you on television last week and Michelle too."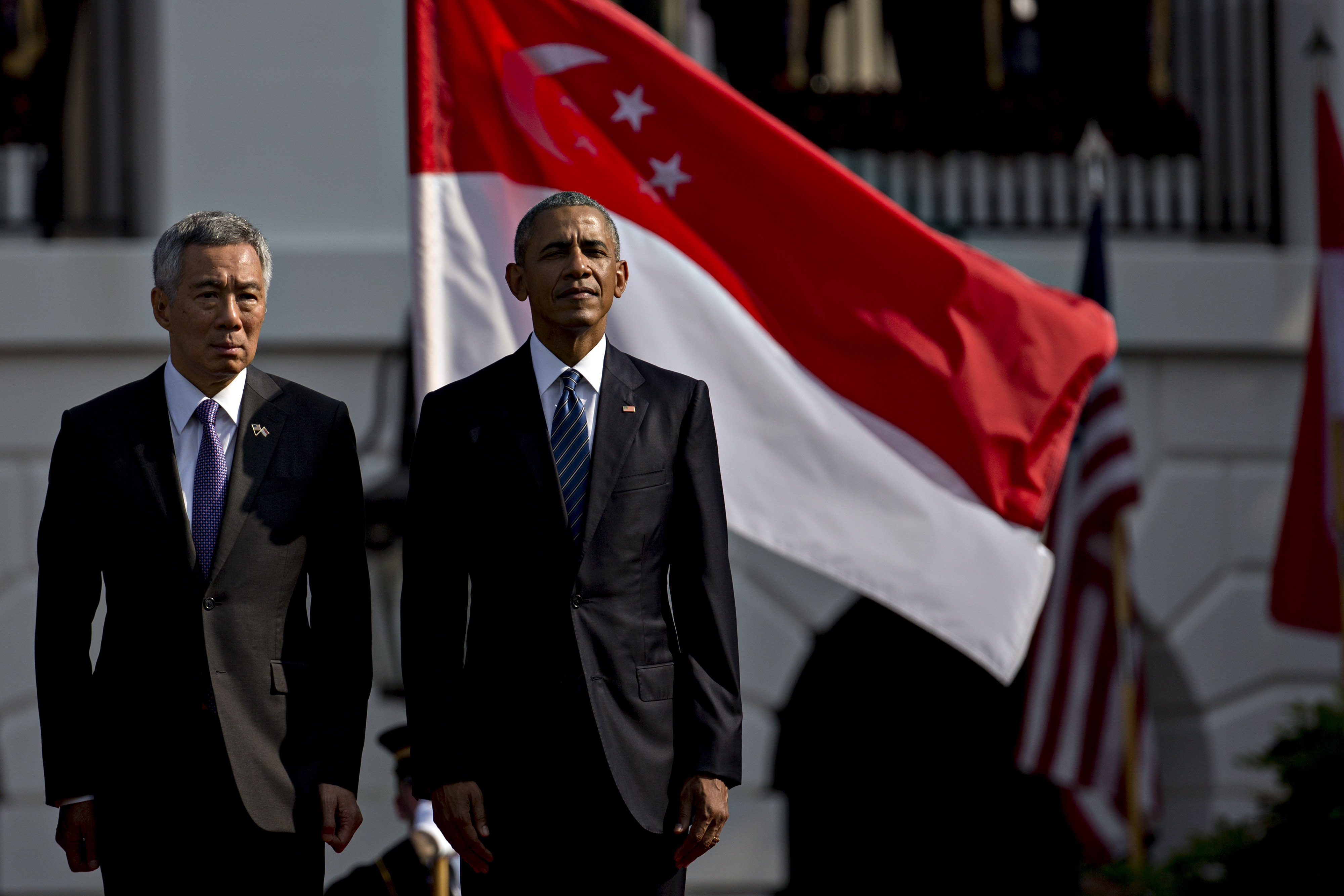 2. LHL on Singapore-US relations: "Singapore's own ties with the United States has remained steadfast through nine US Presidents -- five Republican and four Democratic, and three Singapore Prime Ministers. We will maintain this bi-partisan links whichever party win the elections this November."
3. LHL on the Trans-Pacific Partnership: "Singapore fervently hopes that the U.S. will stay engaged and maintain its indispensable role in the Asia Pacific. In particular, we hope, and I am sure the President shares the hope that Congress will ratify the TPP soon."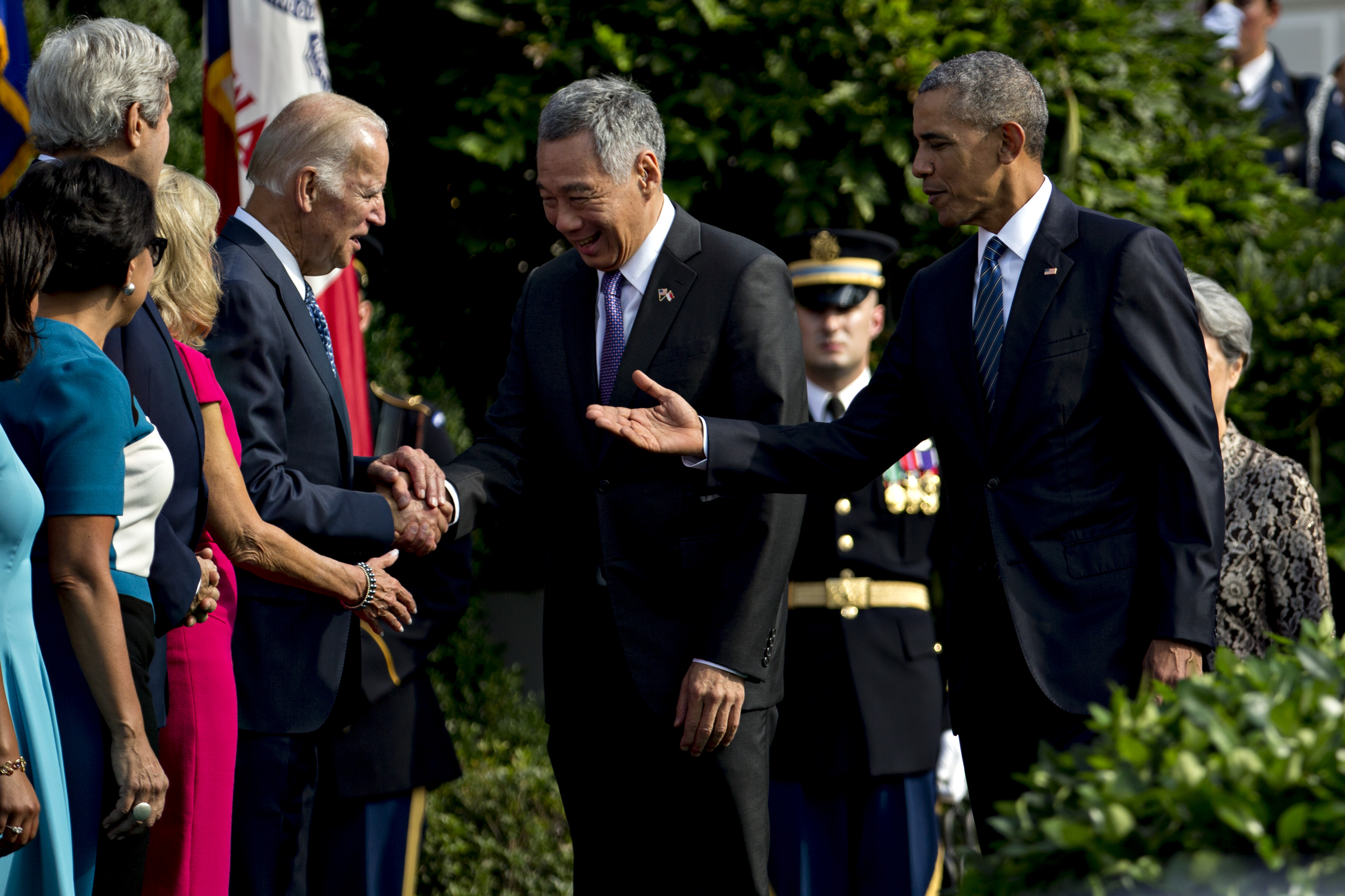 4. LHL on the future of Singapore-US relations: "On this visit, President Obama and I will discuss expanding our already extensive cooperation to new areas, including cyber-security and smart cities. But our ties reach beyond the government offices and the corporate boardrooms to the hearts and minds of our people."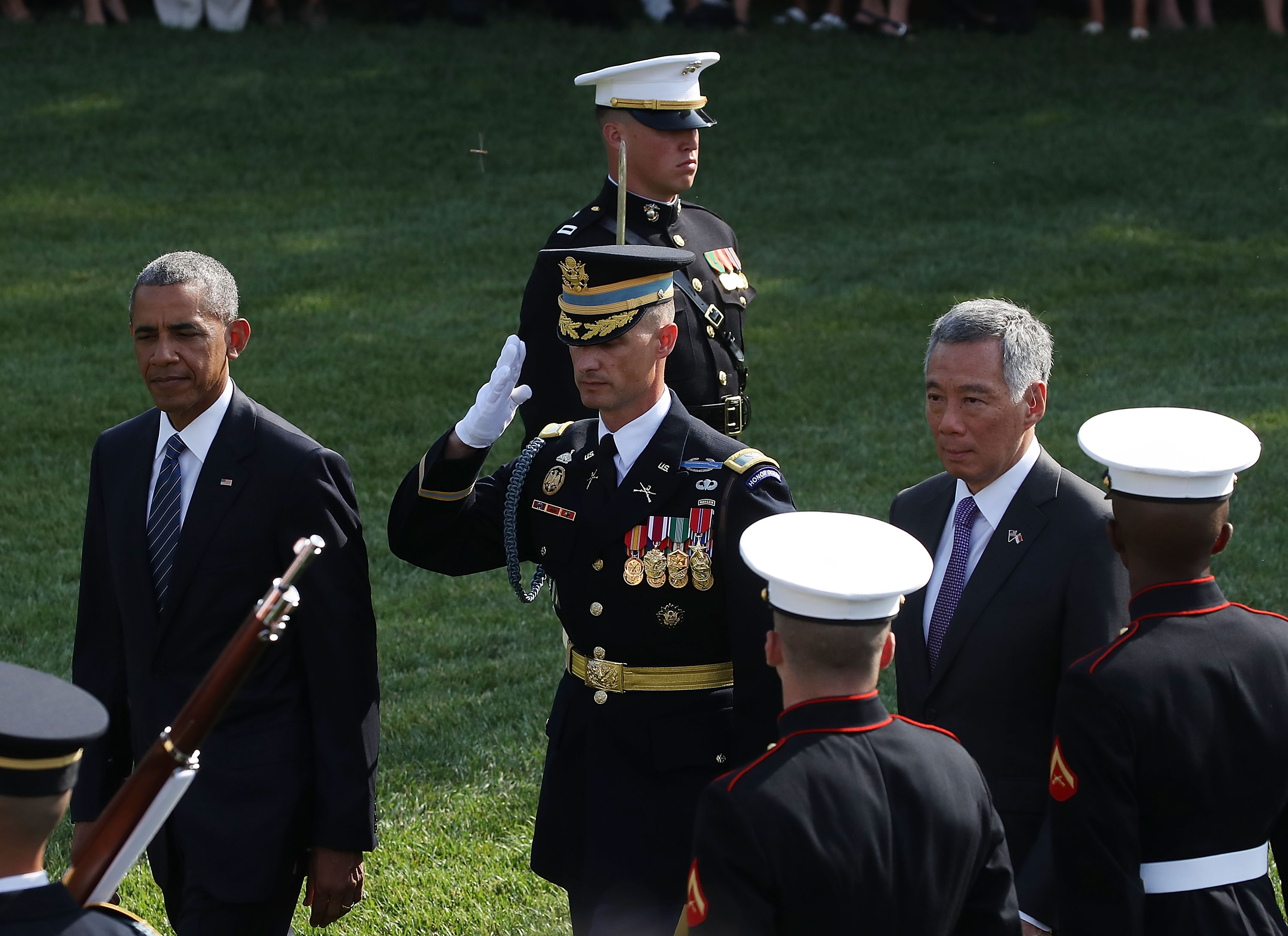 5. LHL on hawker food and rojak: "In my many visits to America, I meet Singaporeans living in many different states, contributing in their own ways to their host country and their respective communities. And I also meet Americans who have been to Singapore, and tell me about their Singaporean friends and their favourite hawker food! And I think many of them have met rojak too."
Top photo from Andrew Harrer/Bloomberg via Getty Images
If you like what you read, follow us on Facebook and Twitter to get the latest updates.
If you like what you read, follow us on Facebook, Instagram, Twitter and Telegram to get the latest updates.