Follow us on Telegram for the latest updates: https://t.me/mothershipsg
Love and marketing opportunities are in the air as Valentine's Day is upon us.
Some have taken this opportunity to deliver their best -- or perhaps questionable -- pick-up lines, videos and advertisements, such as this local club here.
A Valentine's Day compilation
Whether you are a couple out on a date, a single fella or a fellow citizen listening to Deputy Prime Minister Lawrence Wong deliver Budget 2023, here's some inTerEstInG Valentine's Day content for the day.
1. PUB
The staff of national water agency PUB pulled water-related pick-up lines in their latest TikTok video.
@pub.singaporeAn extra minute in the shower uses about 9 litres of water. So don't cry in the shower bestie, if you don't have a date this Valentine's Day. Check out some of our fav pick-up lines. (ps we saved the best for last)♬ OMG - NewJeans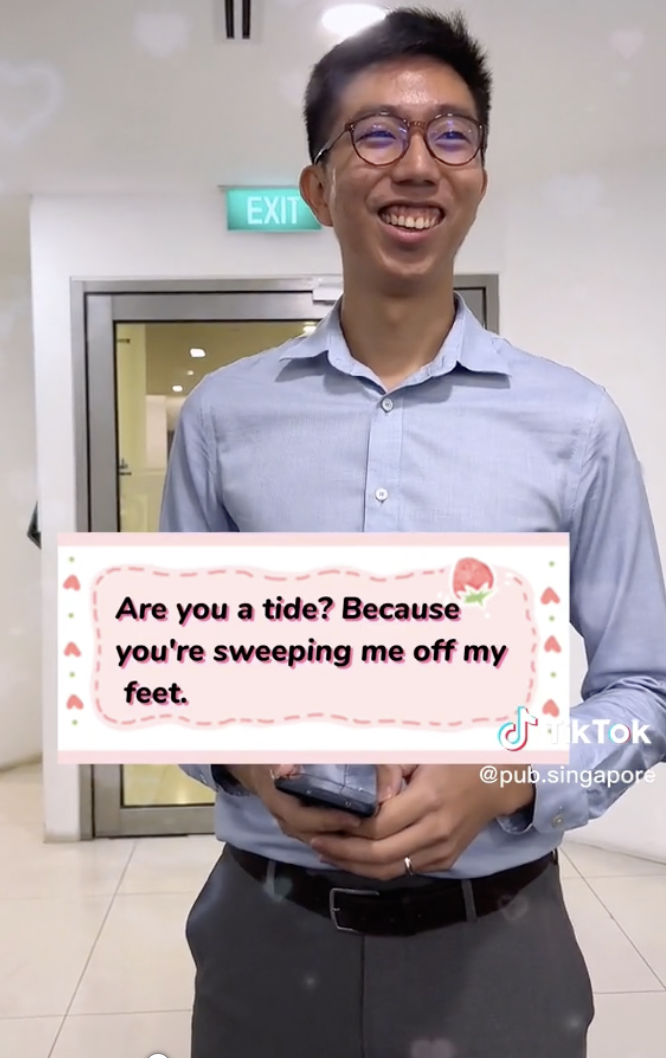 2. NTUC FairPrice
The supermarket chain tried their hands at food-themed pick-up lines instead, inserting visual and word puns like "pie-say" (paiseh) and "ramen-tic" (romantic).
Some of them have quite a nice ring.
3. CPF
Even the Central Provident Fund Board (CPFB) sneaked in a reference to Backstreet Boy's "I Want It That Way".
One commenter even completed the blanks, not with the actual lyrics of "the one desire", but instead putting "cannot retire". Very funny.
4. IKEA
IKEA Singapore took its advertising to a next level, and that winking emoji says everything.
It's just a food cover, not sure what you're thinking about.
And of course, Durex has something to say about it.

5. Mandai Wildlife Reserve
Singapore's wildlife have also hopped onto the bandwagon with their animal-themed Valentine's Day puns, which are quite cute indeed.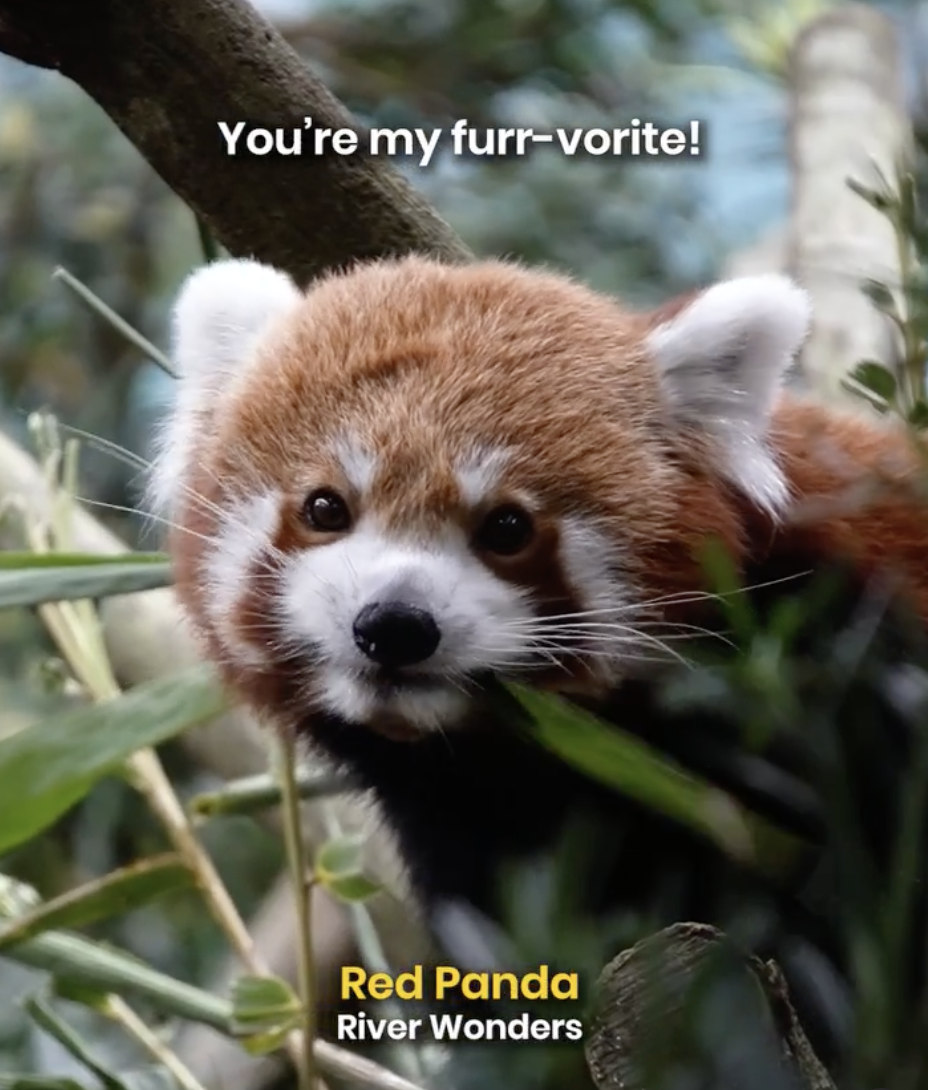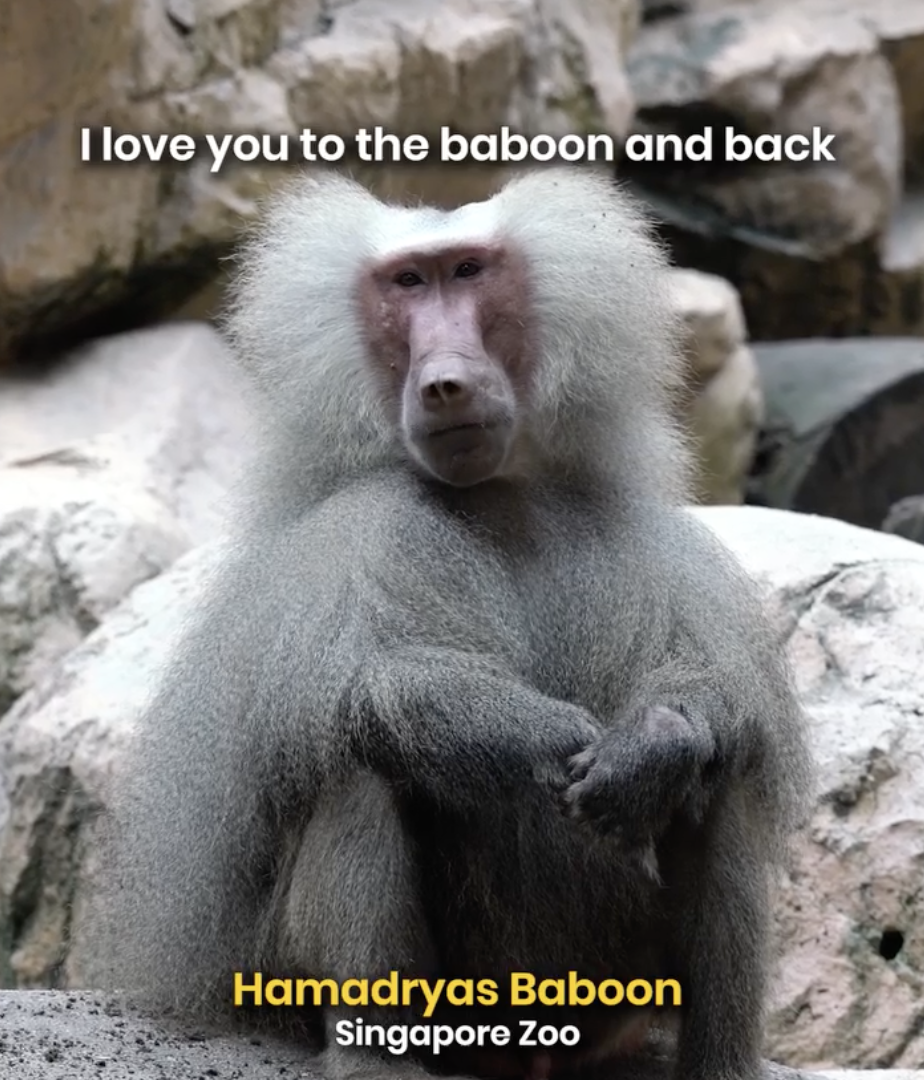 6. GovTech
Singapore's Government Technology Agency (GovTech) wants to let you know how you can use your 2023 CDC vouchers, such as treating your (single) self.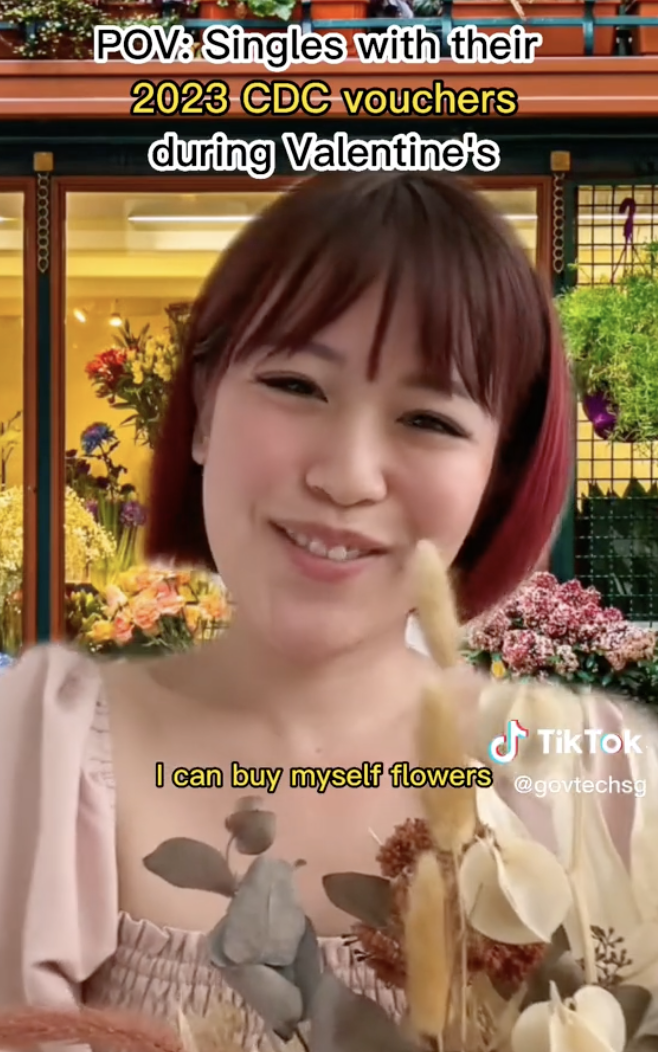 Er ok.
Related story
Top images via Instagram/@ikeasingapore & TikTok/@pub.singapore
If you like what you read, follow us on Facebook, Instagram, Twitter and Telegram to get the latest updates.