Follow us on Telegram for the latest updates: https://t.me/mothershipsg
During the Chinese New Year period, food and drinks are not only hard to find but might also cost a little more than usual, due to a unique phenomenon known as the Chinese New Year surcharge.
However, that is not the case at one hawker stall at MacPherson Market and Food Centre, Block 89 Circuit Road.
Free tea and coffee for anyone
The stall, Makanan Singapura, which specialises in nasi padang, is giving out free tea and coffee this cool and rainy Chinese New Year.
And the best part?
You don't even have to be a customer of the stall to enjoy a hot bevvy, according to Collin Ng, a patron who later shared his experiences on Facebook.
All drinks stalls were closed
Ng first stumbled upon Makanan Singapura during the 2022 Chinese New Year.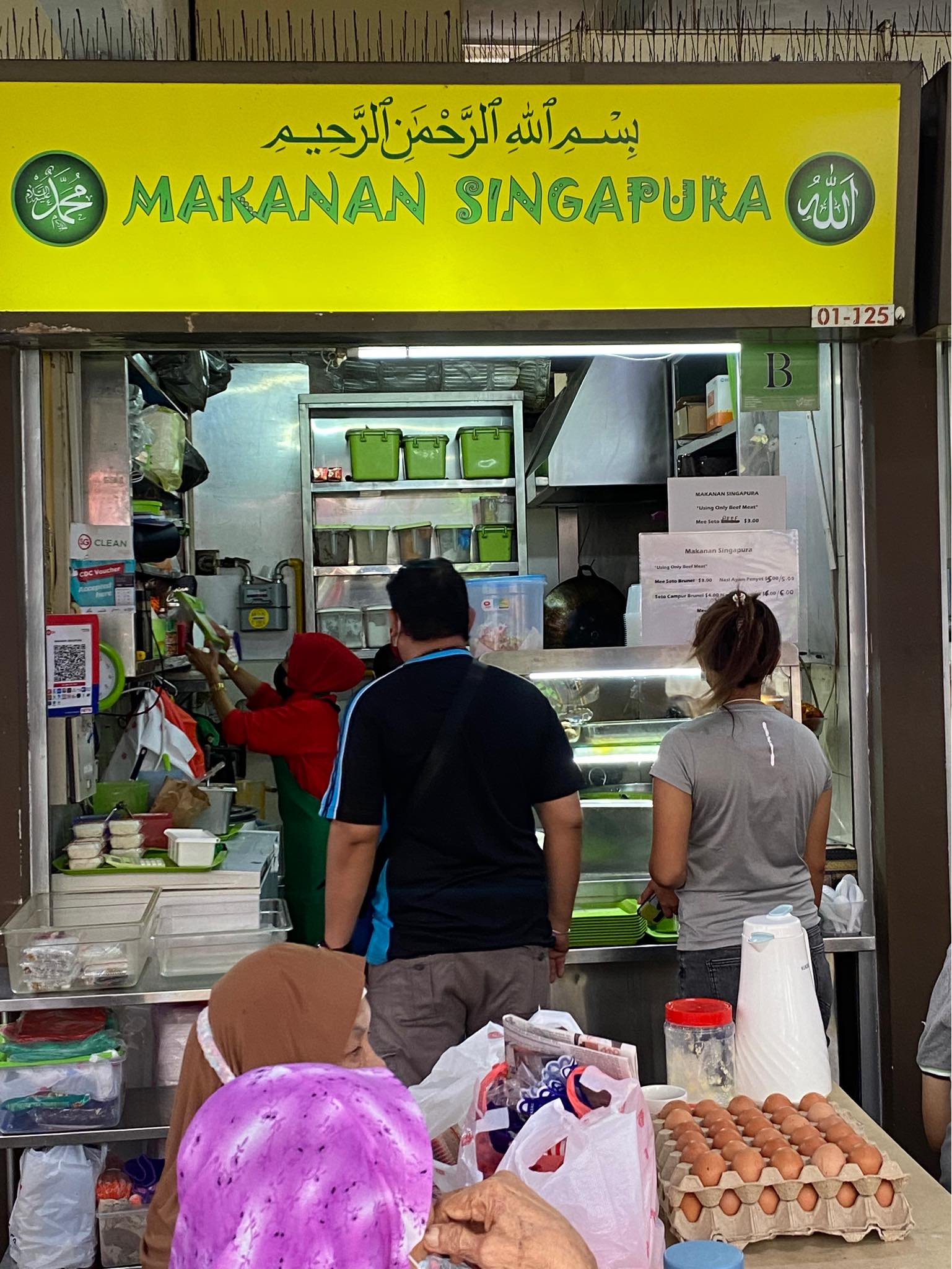 A woman hawker asked him if he was interested in getting some coffee while he was buying breakfast from the stall.
Ng declined, but made a U-turn back to Makanan Singapura when he realised that all the drink stalls at the MacPherson Market and Food Centre were closed for the holidays.
That was when he realised that the stall was giving out coffee for free.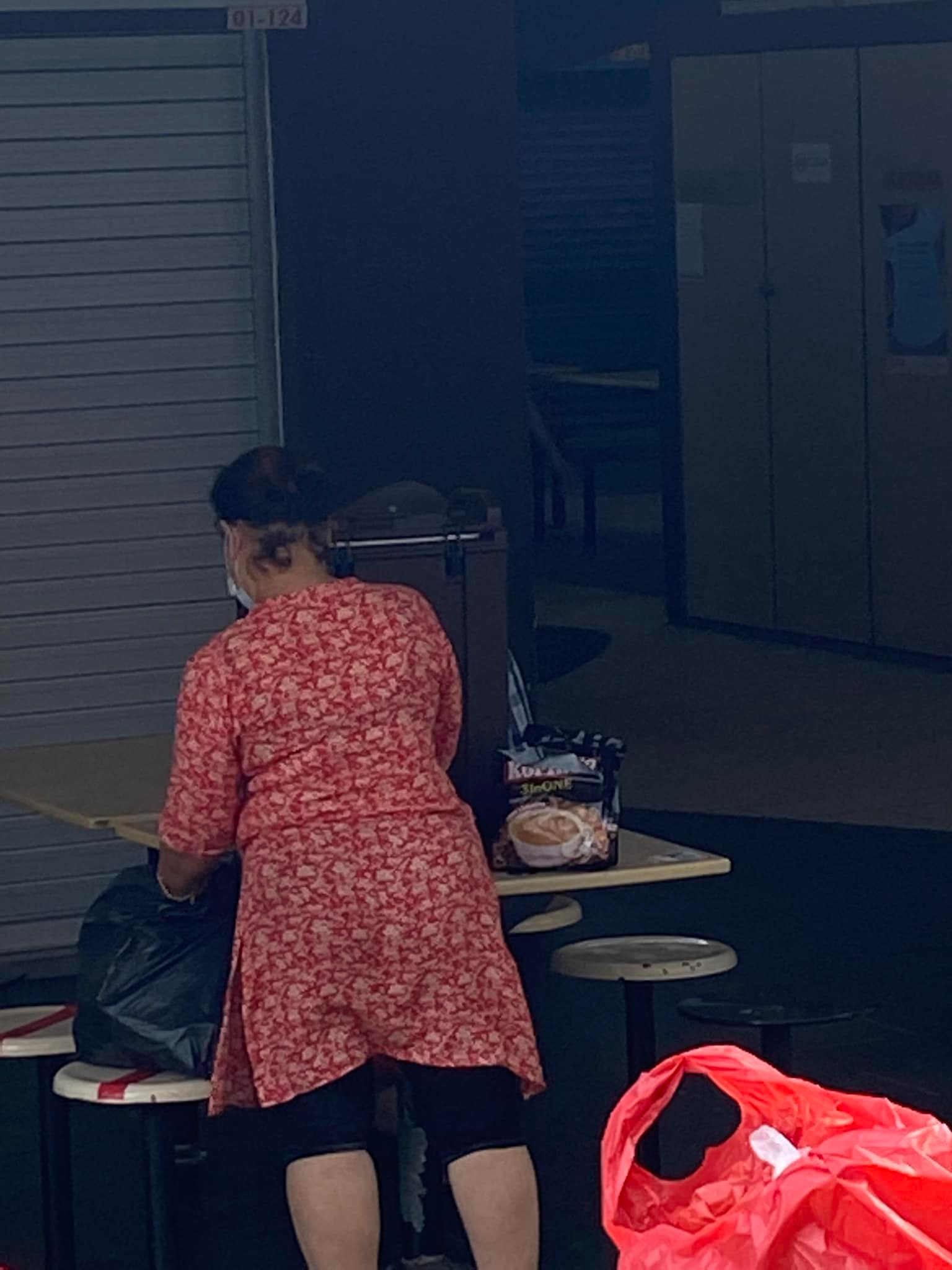 "Deeply" surprised and impressed
This took him by surprise, he said, "While the stalls which are running during this festive period [are] levying surcharge, this lady actually offers FREE coffee to anyone."
"I am definitely taken by surprise that someone [is] actually [offering] complimentary beverages when she can make some profit from it."
He added: "I am deeply impressed with such [a] generous gesture from this gregarious lady who has her own stall selling Malay food. I will surely patronise her stall next time."
"True kampung spirit"
And patronise the stall, he did.
Ng returned to the stall two days later and was surprised once more to learn from "other members" that the stall has been giving out free coffee every Chinese New Year.
True enough, this was the case when he went back on Jan. 23, during the 2023 Chinese New Year.
This time, the stall had put out two large dispensers, one for black coffee and the other for black tea, on a nearby table.
Both drink canisters were accompanied by signs saying free coffee O and free tea O.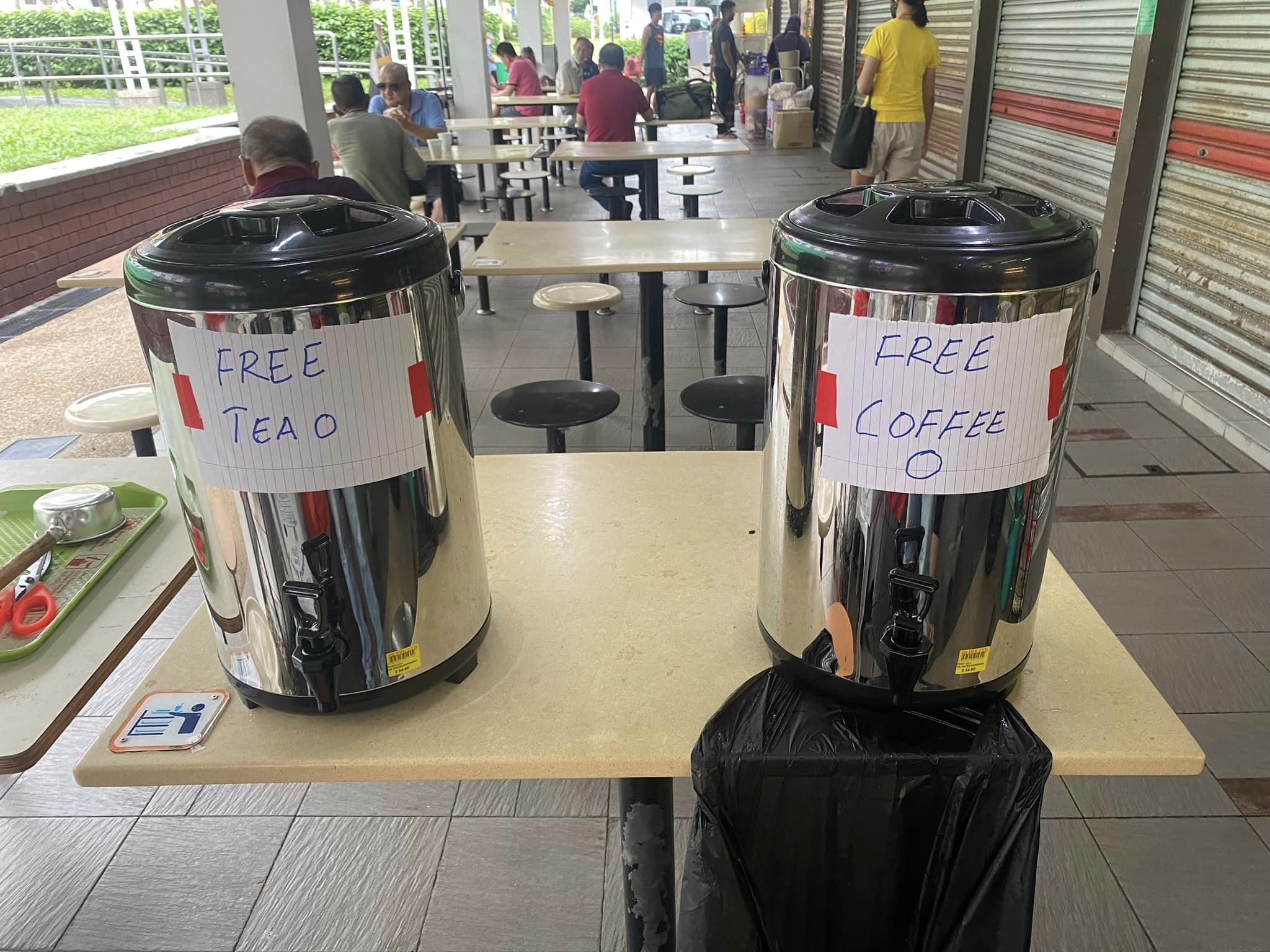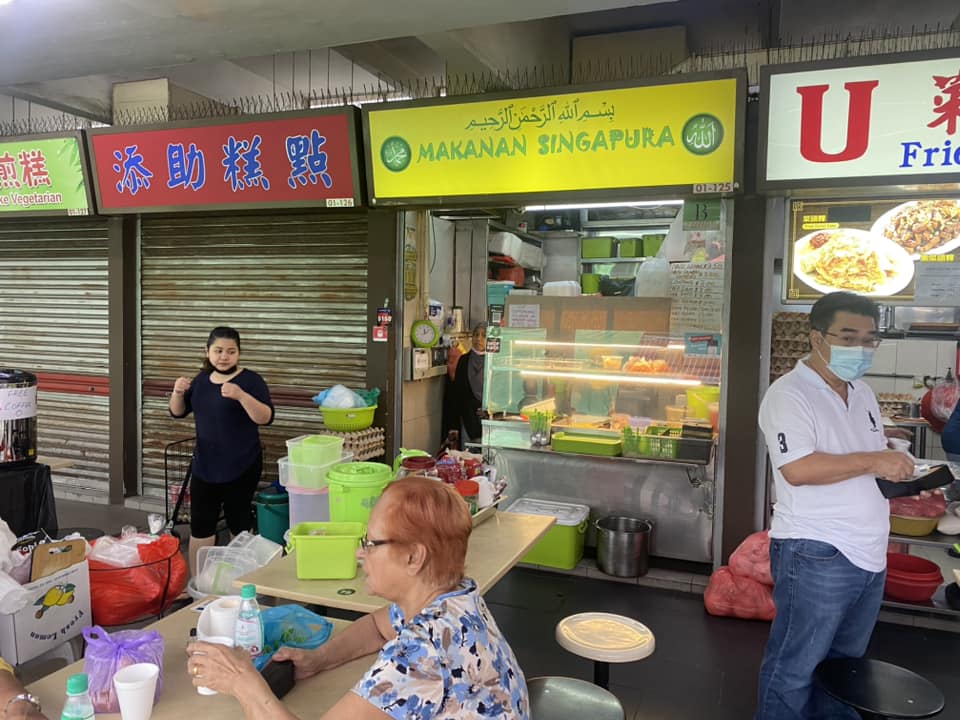 Ng echoed his praise for the stall from the previous year when he said: "They could have capitalised on the holiday period when most stalls were closed to make [an] extra buck but chose to provide free coffee to anyone [without requiring them to] make [a] purchase at their stall."
He added: "This is true kampung spirit in this old neighbourhood. The stall deserves our overwhelming praise. 👍👍👍"
About Makanan Singapura
Address: Block 89 Circuit Rd, #01-125, Singapore 370089
Congratulations on making it to the end of this article. That makes you different. The sort who likes to consume such content. And possibly create your own. For us. The type of content to get more of our readers to stick till the end. Want to write for us? Check this out.
All image from Collin Ng/Facebook
If you like what you read, follow us on Facebook, Instagram, Twitter and Telegram to get the latest updates.