Follow us on Telegram for the latest updates: https://t.me/mothershipsg
The skies opened up and rain fell as hundreds of family members, friends and Singapore Civil Defence Force (SCDF) officers gathered at Mandai Crematorium on Tuesday, Dec. 13 to bid farewell to Edward H Go, the 19-year-old firefighter who died putting out a blaze at Henderson Road.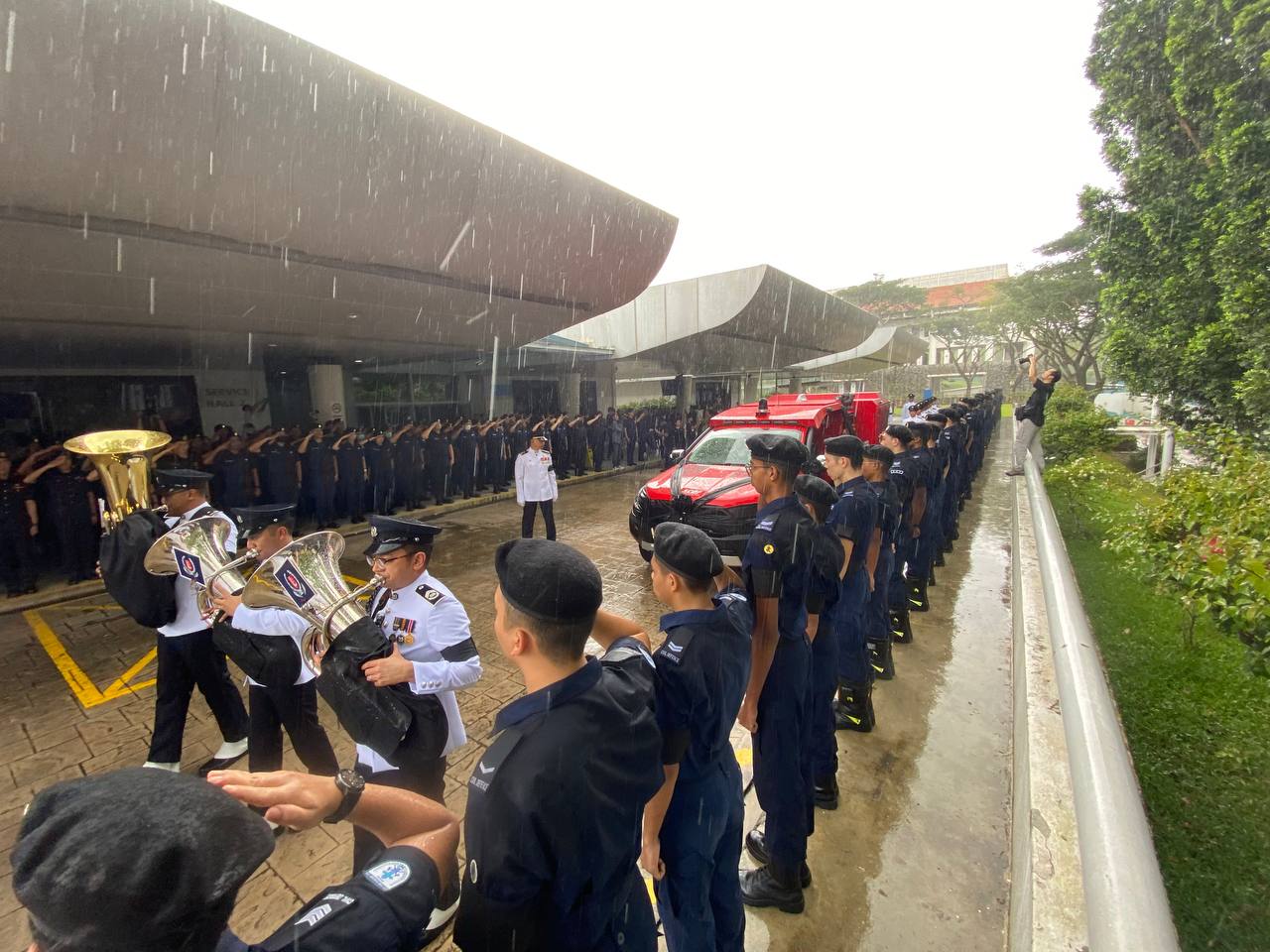 Hearse made its way to Mandai Crematorium
Go is the first firefighter to have lost his life in an SCDF operation.
He was accorded a ceremonial funeral by SCDF and posthumously promoted from the rank of corporal to Sergeant 1 (SGT1) earlier in the day at 8am.
The flag-covered coffin carrying Go's body was loaded on a hearse and departed from Go's wake at Sin Ming Drive at around 12.30pm.
Go's parents clasped their fingers and stood directly behind the hearse slowly from the funeral parlor to the intersection, Shin Min Daily News reported.
The hearse arrived at Mandai Crematorium a few minutes past 1pm, and the casket was transferred from the hearse to a carriage joined to a Red Rhino vehicle adorned with black drapes.
As the Red Rhino began to move off, the skies opened up, and what started out as a light drizzle became full-on rainfall.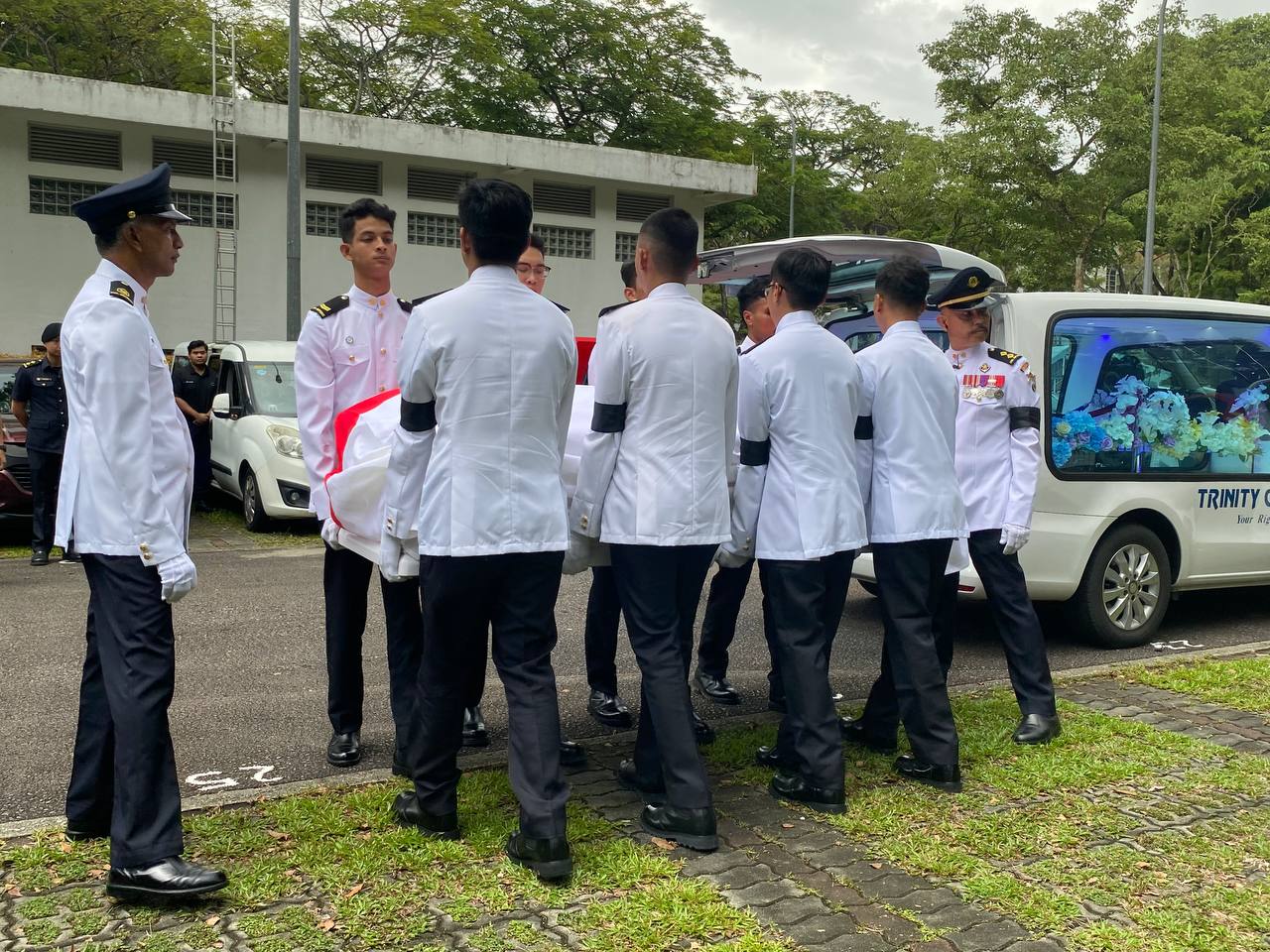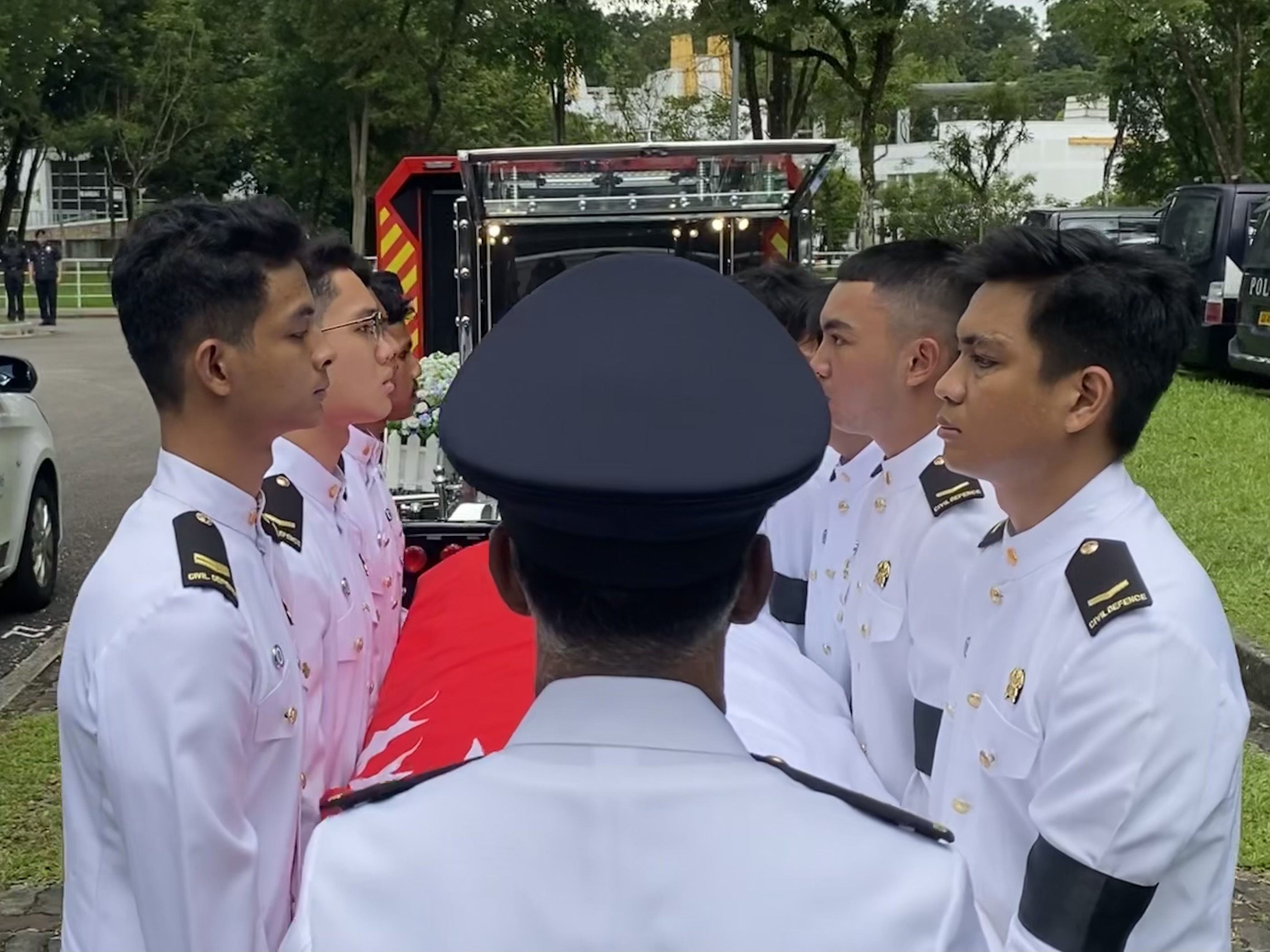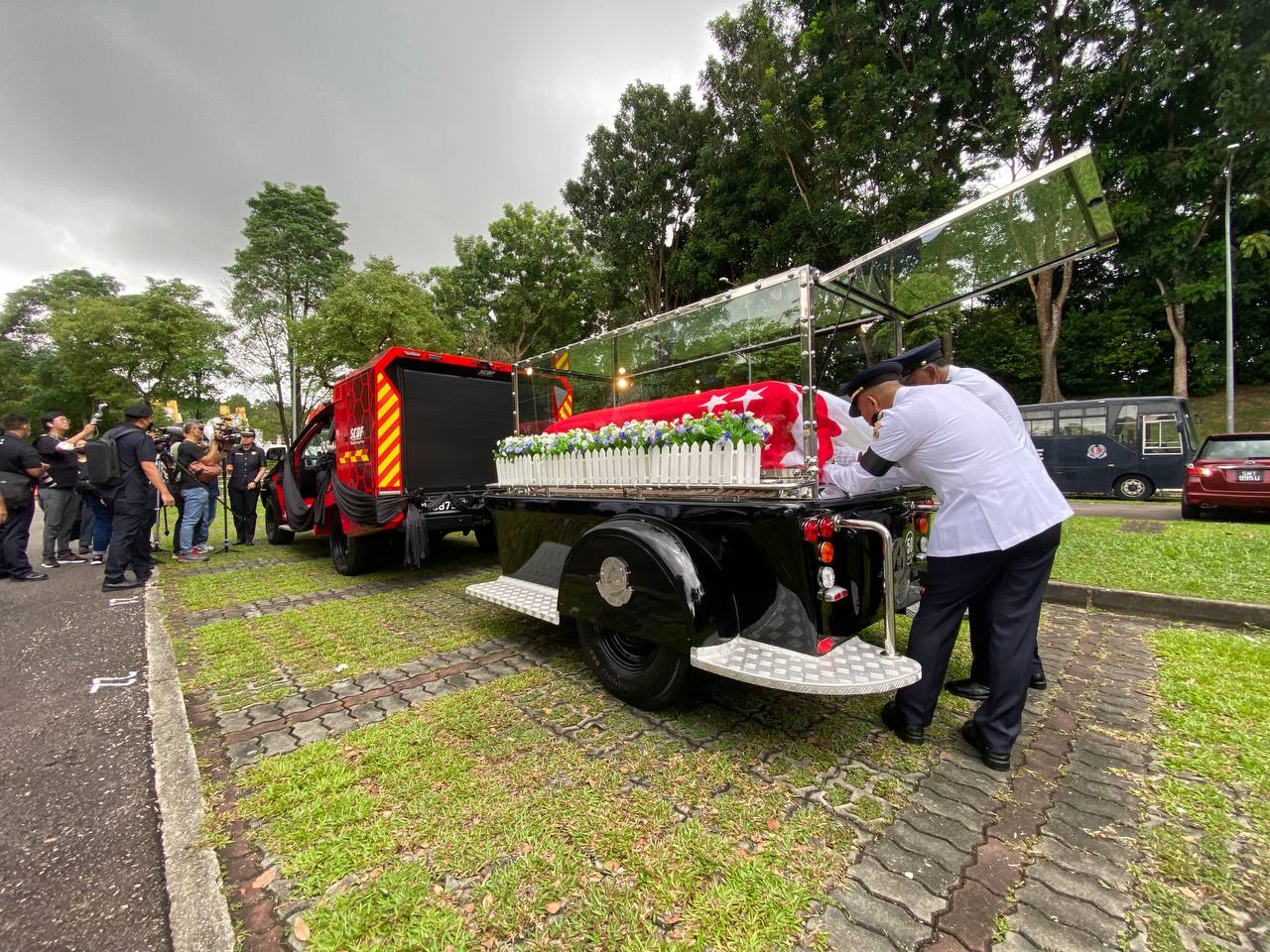 Members of the Singapore Police Force Band led the Red Rhino, while the pallbearing and escort party consisting of 21 firefighters from Central Fire Station, some of whom responded to the Henderson Road fire with Go, trailed behind in a slow march.
The path towards the service all was lined with about 100 officers from the 1st SCDF division, all of whom rose their hand to salute the hearse as it approached as the rain continued falling.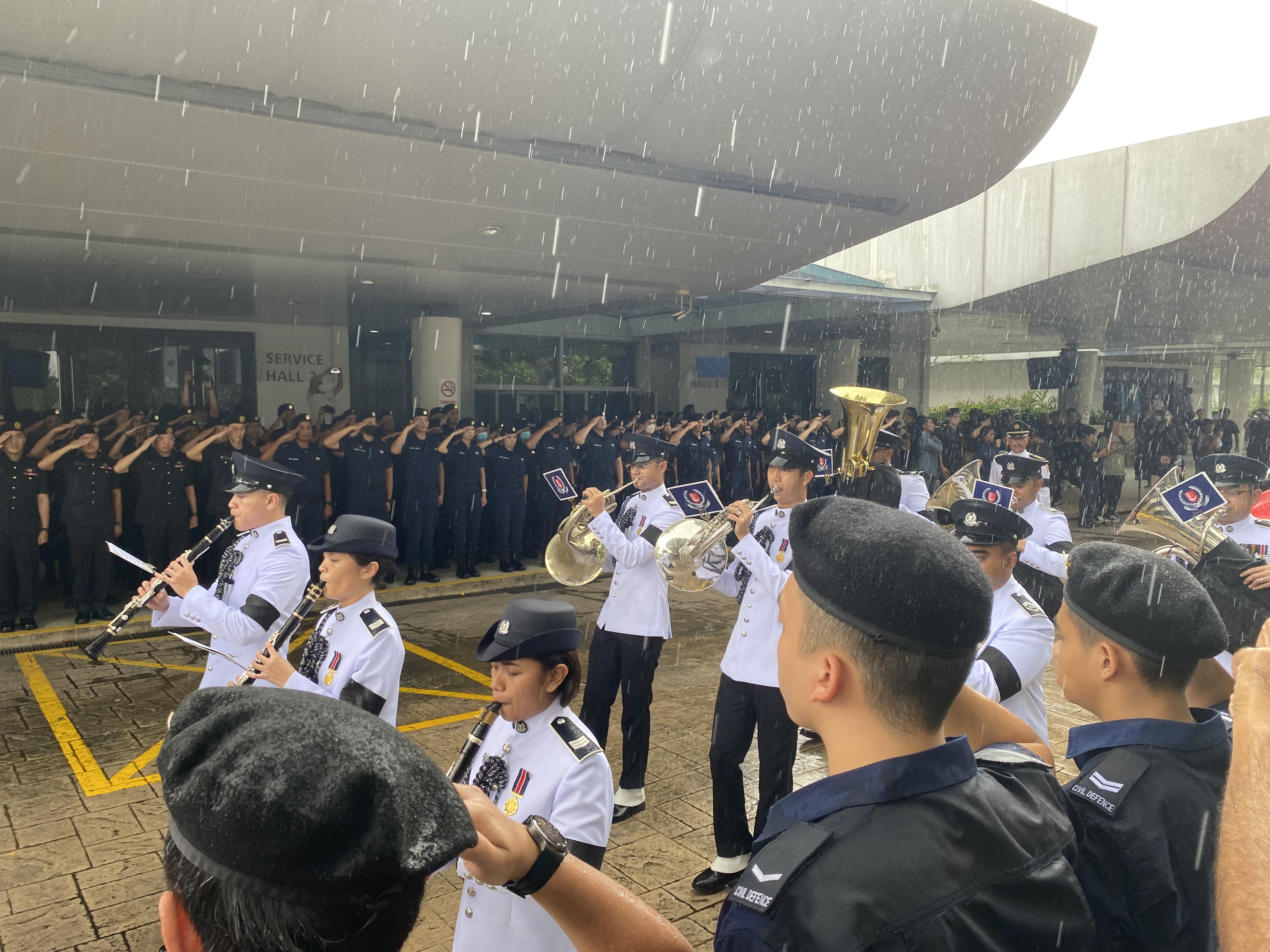 Go's family members, friends and loved ones stood solemnly and silently outside the service hall, waiting for the Red Rhino and the carriage to arrive.
Minister of State of Home Affairs was in attendance, and stood at the front with Go's parents, Helen Go and Daniel Go, and his sister who were holding hands.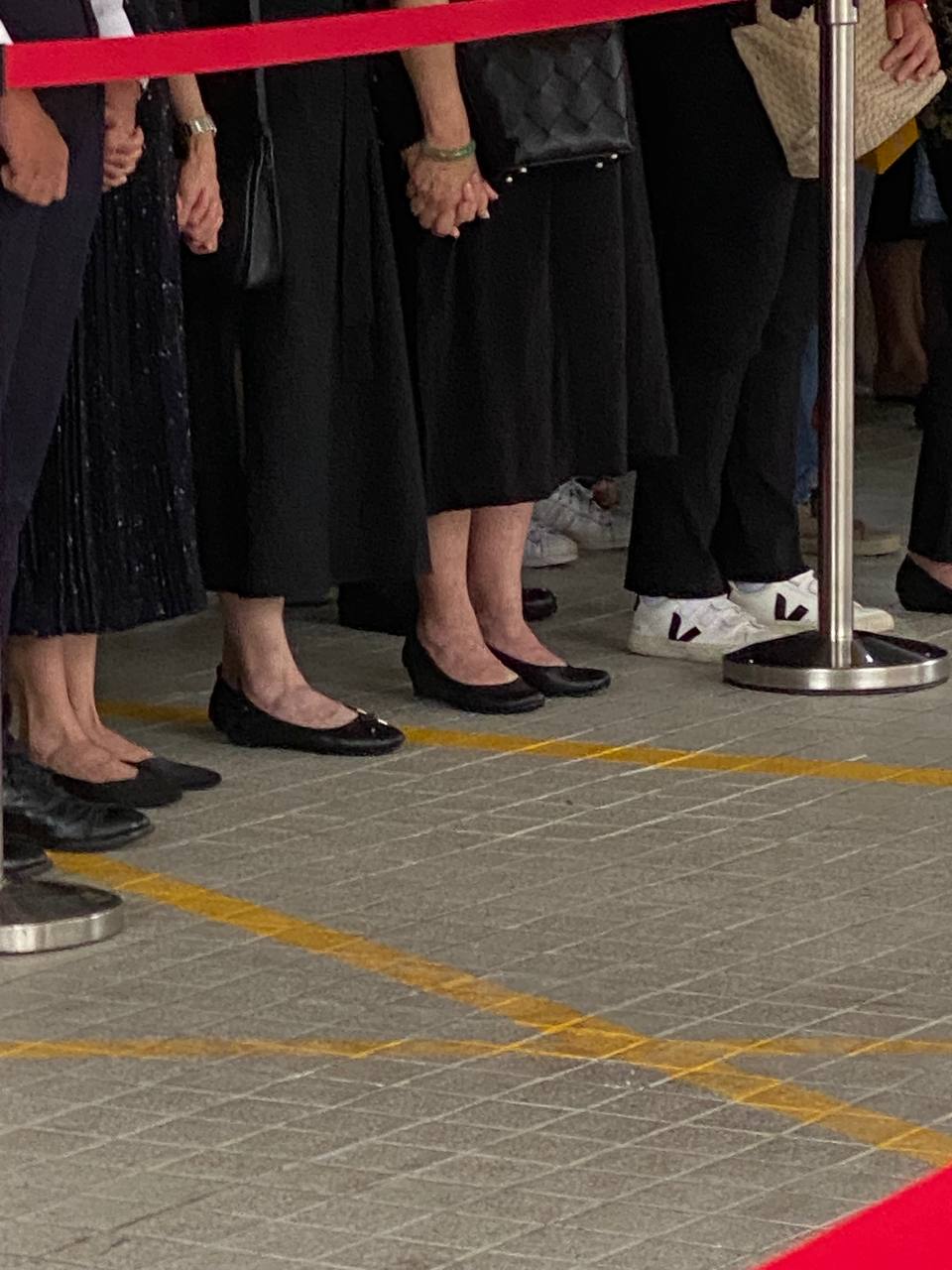 When the Red Rhino and the carriage arrived, the group watched as the pallbearing and escort party unloaded the coffin from the hearse and carried it into the hall, before entering the hall themselves at about 1:30pm.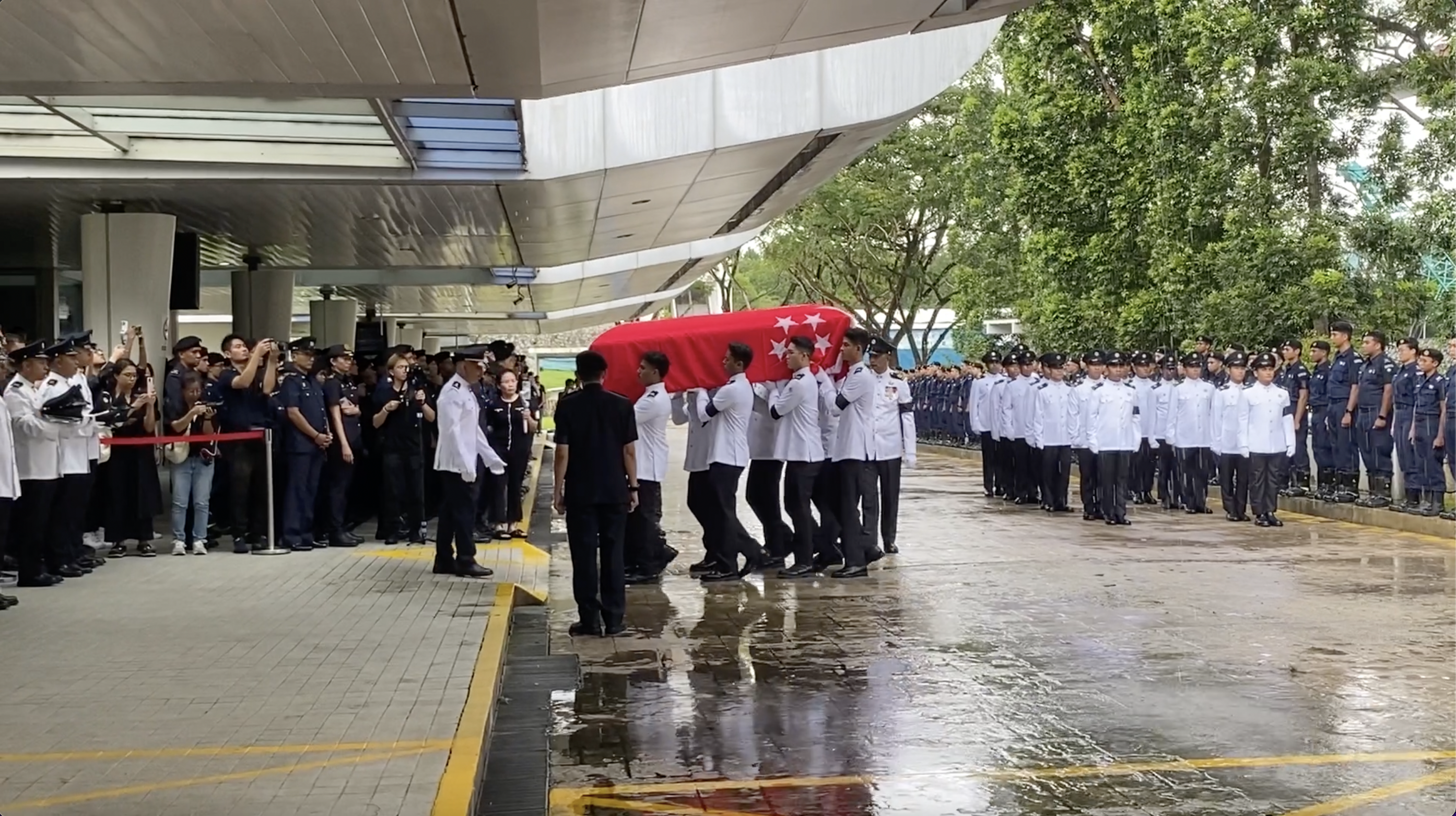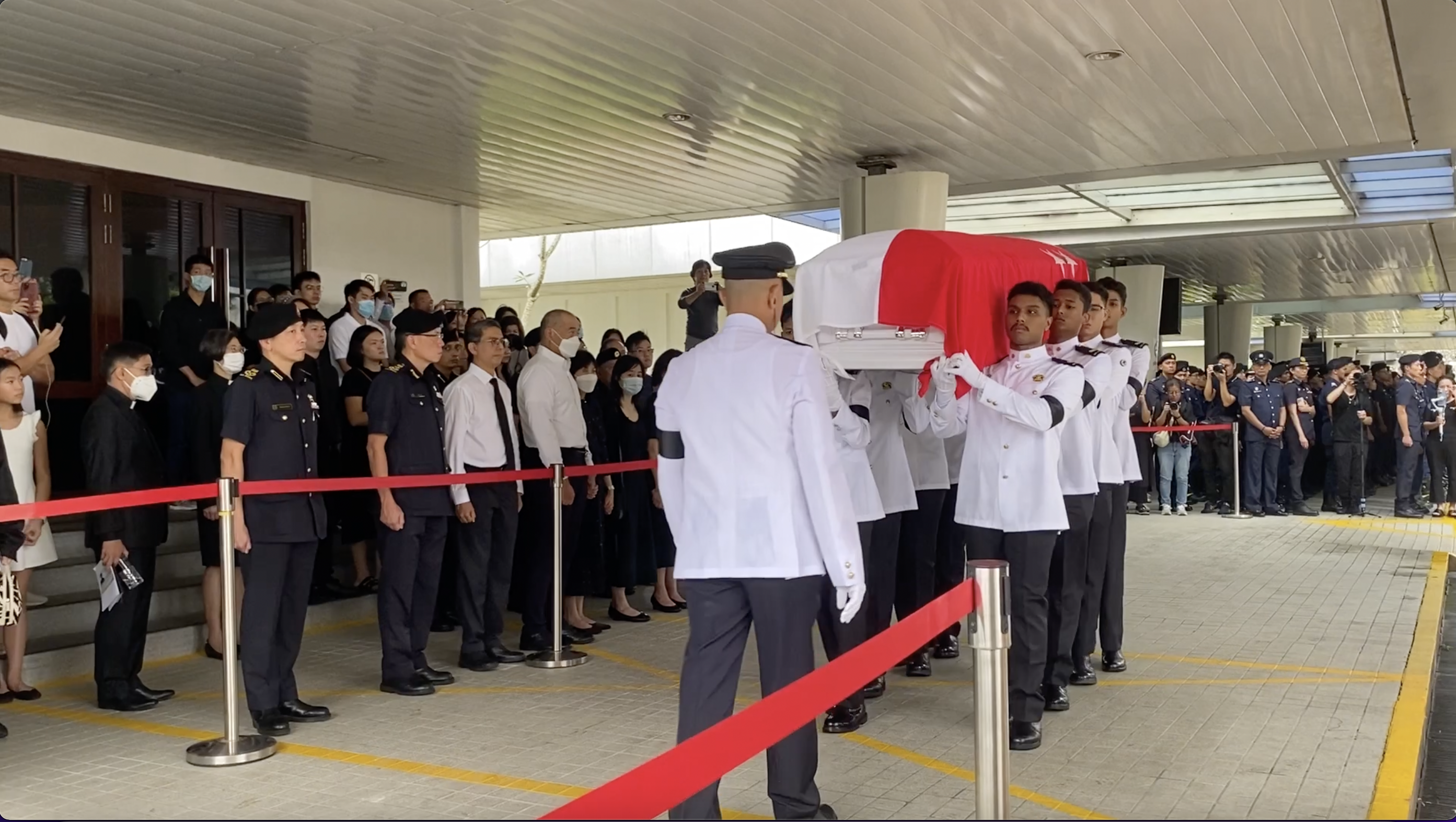 Inside the hall, senior SCDF officers laid wreaths and SCDF Commissioner Eric Yap presented the state flag to Go's parents.
The Last Post bugle call, typically used in ceremonies to mark the end of the day, was sounded to signify the end of Go's duty to the nation and attendees were then asked to observe a minute of silence to honour his memory.
The media were not allowed inside the hall.
Mourners began leaving the service hall at around 2:30pm with Go's sister holding onto her brother's framed photograph.
Go was cremated shortly after.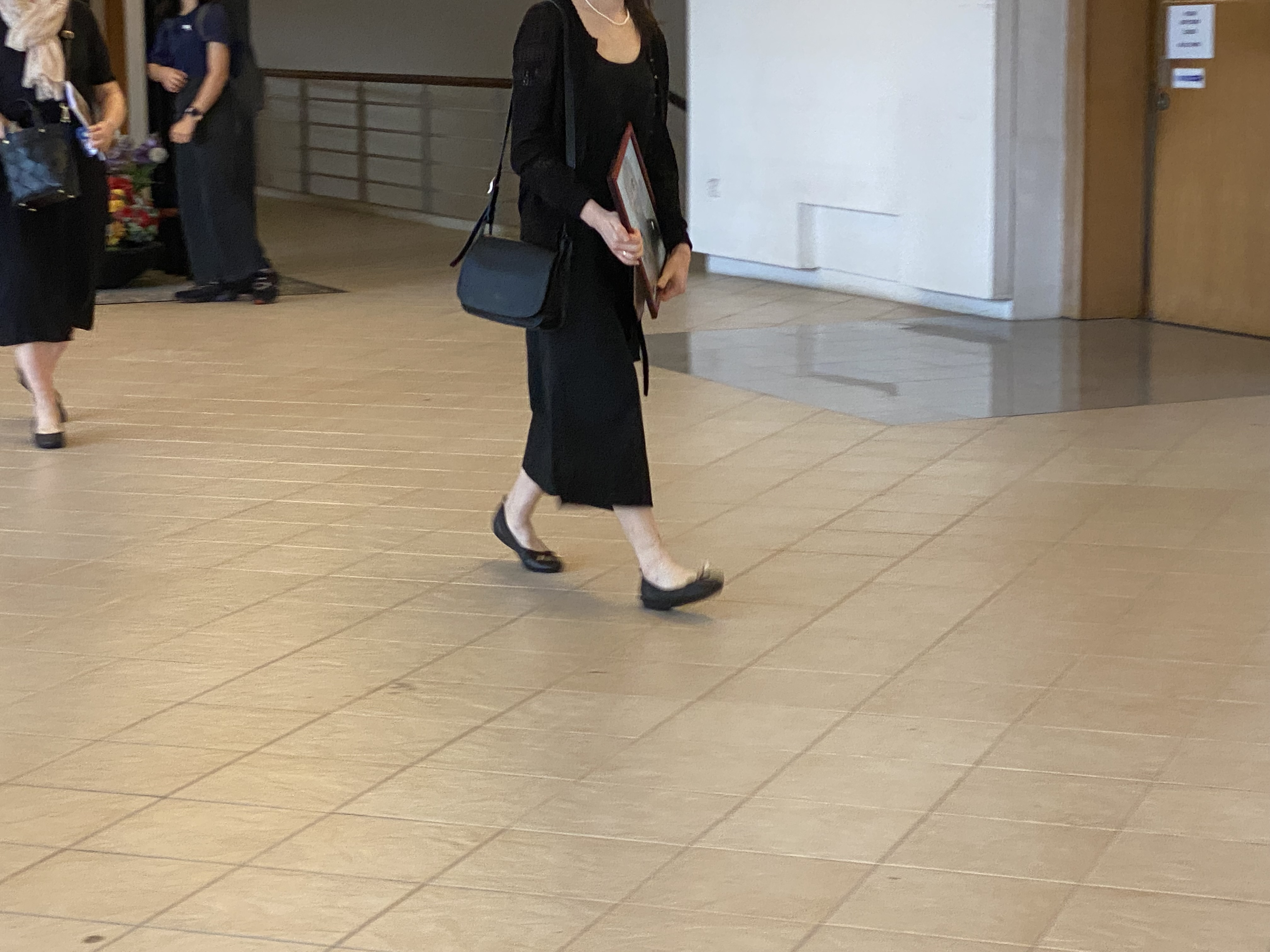 Accorded full ceremonial honours
More than 300 SCDF officers from across the island gathered at SCDF HQ in Ubi at 8am on Dec. 13 to pay tribute and observe a minute's silence for fallen NSF Go.
Go was posthumously promoted from the rank of Corporal to SGT1, and also given full ceremonial honours during a "last call" symbolised by the sounding of fire call alarms across SCDF's 23 fire stations as well as its headquarters, division HQs and the Civil Defence Academy.
A short message was played to thank SGT1 Go for his sacrifice to the nation.
SCDF officers then bowed their heads to observe a minute's silence.
The blinkers and sirens of two Light Fire Attack Vehicles at SCDF HQ, as well as emergency vehicles at all fire stations islandwide, were turned on for 15 seconds.
Fit for frontline service
Go enlisted with SCDF on Jan. 5 to serve his National Service.
He began his 12 weeks of firefighter training on Feb. 3.
He completed his training on Apr. 28 and was posted to Central Fire Station on May 4.
Prior to enlistment, he was certified medically fit and assessed to be of Physical Employment Standards' (PES) A.
A PES A status meant he was suitable for frontline operational vocations.
Go had collapsed and fell unconscious during a firefighting operation at Block 91 Henderson Road on Dec. 8 and later died in hospital.
Investigations into the incident are ongoing.
Related stories
All photos by Fiona Tan
If you like what you read, follow us on Facebook, Instagram, Twitter and Telegram to get the latest updates.