Singapore has continued to be ranked amongst the safest countries and cities in the world.
This is, in no small part, due to the work of the Singapore Police Force.
With the Covid-19 pandemic running into its third year, the SPF continues to play an active role in supporting the national effort in managing the health crisis, on top of their regular duties of keeping Singapore safe from crime and terrorism.
Speaking to CNA938 on Jan. 1, 2022, Senior Assistant Commissioner of Police, Lian Ghim Hua, SPF's director of operations gave a rundown of what transpired in 2021, the crime trends in Singapore, as well as how policing work has changed and remained the same in the face of a global pandemic.
Here's what he said, in his own words, edited and condensed for clarity.
Singapore streets remain safe
"Overall, Singapore's streets remained safe in 2021."
"Physical crimes such as robbery, snatch theft, housebreaking, and other types of theft generally continued to decline."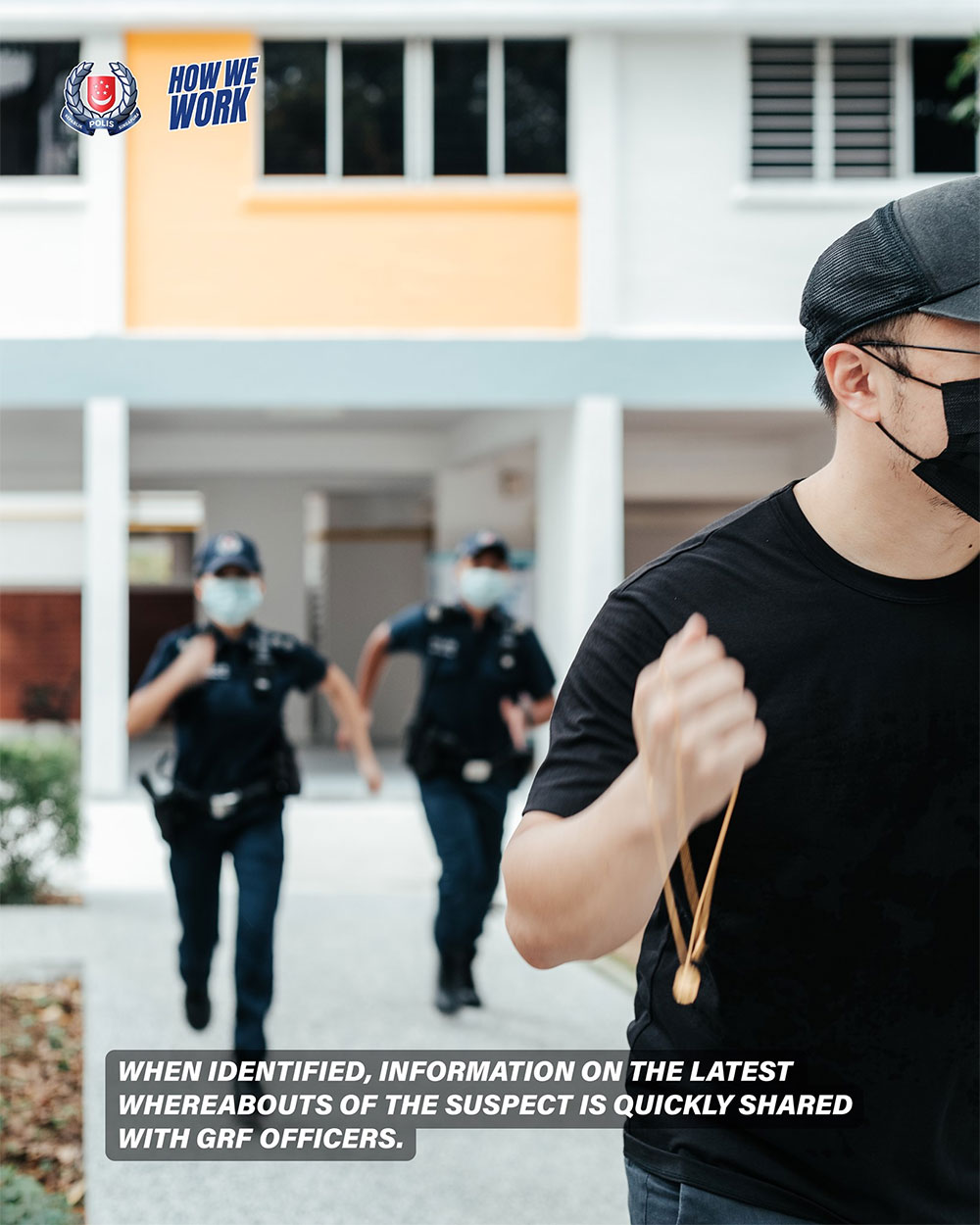 Online scams on the rise as more people go online for their needs
"However, the continued shift in activities online has led to a rise in online crimes, in particular, scams."
"We have seen more people going online for their shopping, entertainment, financial and social needs the past year."
"In tandem with that, we have seen an increase in online scams."
"So, that has also led to shifts in our crime fighting efforts with greater focus on scam prevention and enforcement."
16% increase in scams in first half of 2021
"We are still finalising the crime figures for the full year, but the first half of 2021 saw a 16 per cent increase in scams compared to the same period in 2020."
"The most commons scams in 2021 were job scams, e-commerce scams, investment scams and loan scams."
"The police have stepped up our efforts in public education to raise awareness about scams."
Police work to recover money lost to scammers
"In 2021, the police arrested and investigated more than 7,400 persons in relation to scams and recovered some S$100 million from scammers on behalf of victims."
"Working with overseas law enforcement agencies, 16 transnational scam syndicates were busted, leading to the arrest of more than 200 individuals."
ScamShield for Android users to be out soon
"ScamShield is an iOS mobile app developed by the National Crime Prevention Council (NCPC) and GovTech launched in November 2020."
"The ScamShield app blocks scam calls and SMS messages, and allows users to report suspected scam calls and messages to the police."
"Since its launch in late 2020, more than 2.3 million scam SMSes have been blocked, along with another 14,000 suspected scam phone numbers."
"ScamShield for Andriod devices is targeted to be rolled out in early 2022."
Police officers do get hurt
"From time to time, police officers do get hurt in various scenarios, such as when arresting violent suspects, some of whom may be trying to escape on foot or vehicles."
"Our approach is to minimise such risks by providing our officers with the necessary training and equipment to keep them safe."
"Police officers are trained in a range of techniques and equipment, including the use of verbal commands, unarmed tactics, batons, tasers, and firearms."
"Police officers will evaluate the threat and act, but not before taking into account public safety and their own safety."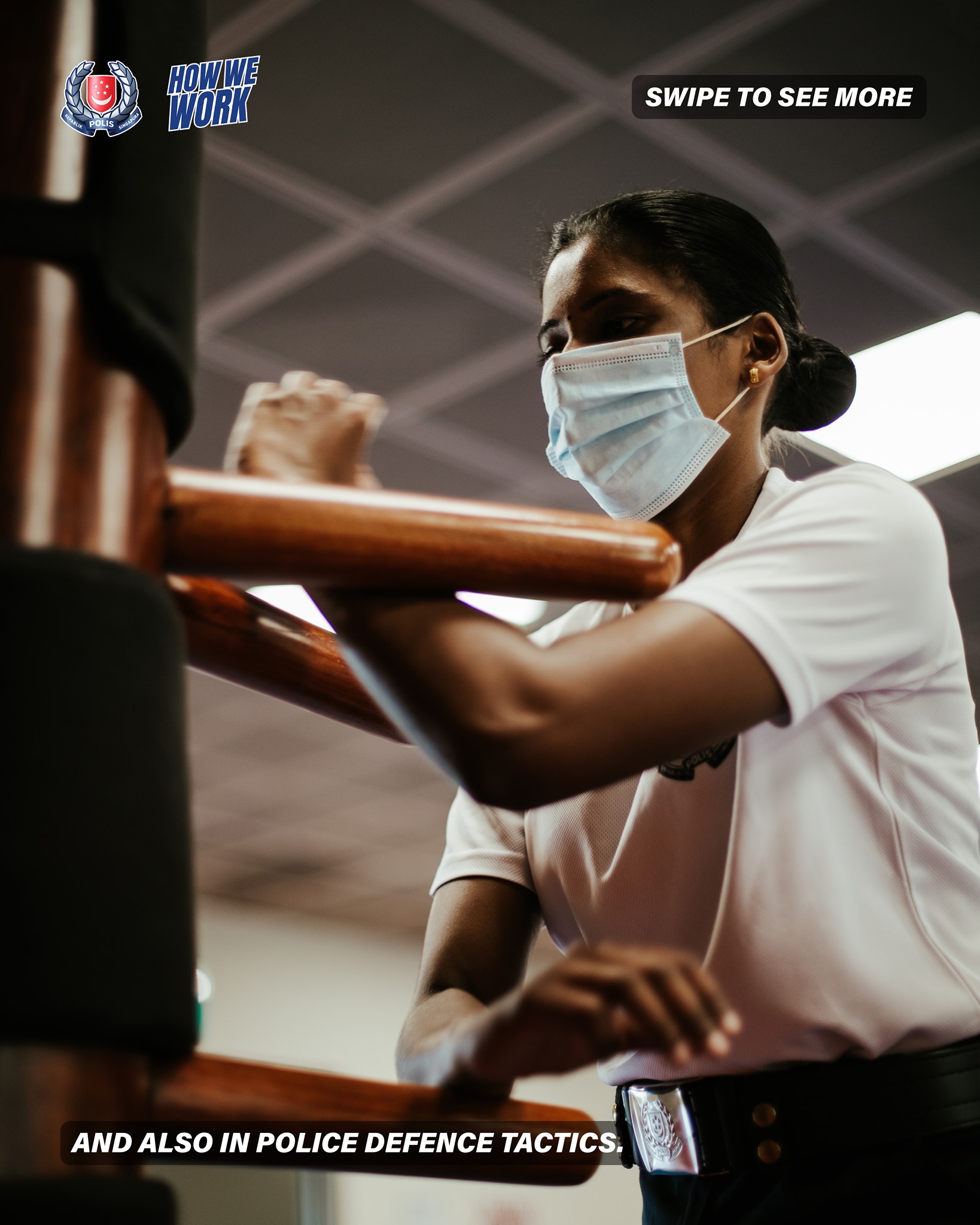 Police using robotic systems to enhance training realism
"In the area of training, the police is also making use of robotic systems to enhance training realism."
"Such systems comprise robotic mannequins that simulate aggressors that officers have to deal with."
"The robotic mannequins are equipped with sensors that collect data on the effectiveness of officers' use of Tasers or firearms against such simulated targets."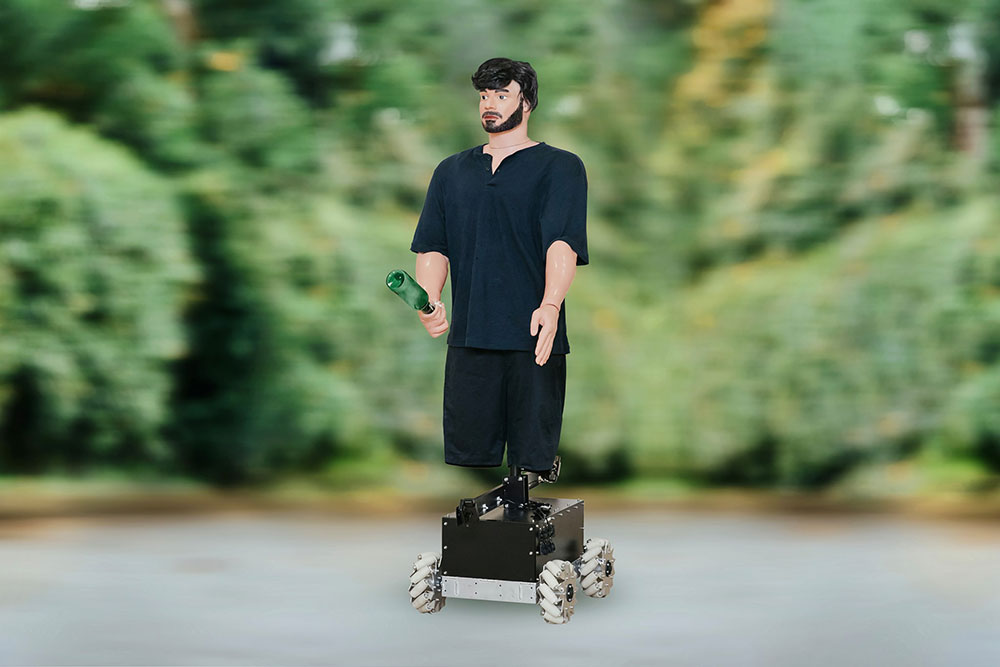 Police continue to take stern view of those who hurt police officers
"Besides training and equipping our officers to deal with such threats and risks, we also take a stern view of persons who cause hurt to police officers."
"We will not hesitate to take firm and tough action against these perpetrators."
"That said, it is encouraging to note that the number of cases of hurt and abuse against police officers have been on the decline in the past few years."
Police support enforcement ops on F&B establishments
"The pandemic has presented additional responsibilities and challenges for the police, but our fundamental mission of keeping Singapore safe and secure hasn't changed."
"We have supported government agencies in enforcement operations during the pandemic, such as F&B establishments that pivoted from pubs, bars and nightclubs."
"In 2021, more than 500 enforcement operations were carried out by police against massage establishments and illegal public entertainment outlets, resulting in over 400 arrests."
"The police also work closely with the Ministry of Health in the area of contact tracing to contain the spread of Covid-19."
Police using drones for various purposes
"We have deployed drones for anti-crime patrols in industrial estates, and also in selected anti-crime operations."
"We also deployed drones to support the search for illegal immigrants who land on our shores, or even the occasional hikers who were lost in the forests."
"Drones are also deployed as part of our crowd management operations during major events like new year countdowns, to help us identify potential choke points and dispatch officers to manage the crowd more effectively."
"Our drone pilots also aided in the successful apprehension of a suspect who had fled from a police road check."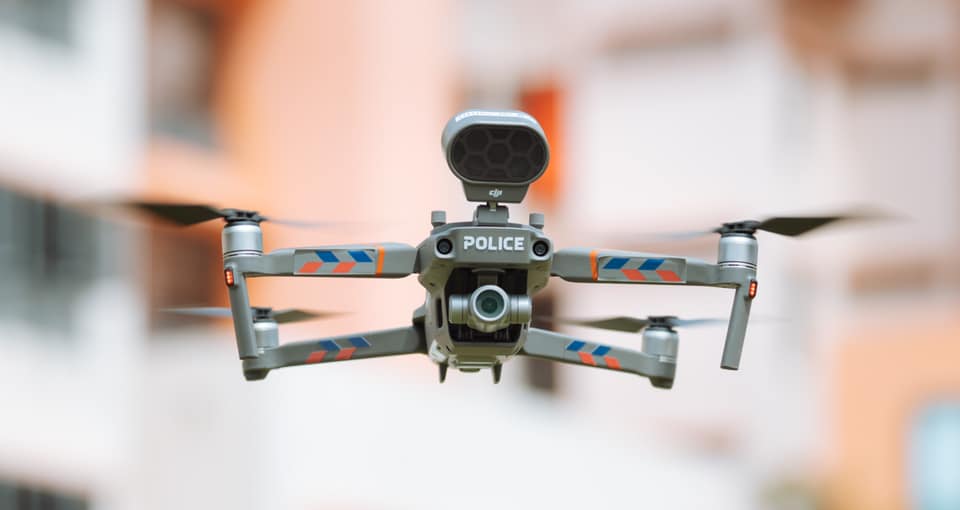 Deepen partnership with community to fight crime
"But beyond technology, we are also looking forward to deepen our partnership with the community in fighting crime together."
"The community has been an important partner of the police in keeping Singapore safe."
"Some 20 to 30 per cent of arrests for major crimes are made with the assistance of the public today."
"In December 2021, we launched the Community Watch Scheme."
"The Community Watch Scheme is organised around different interest groups which the public can sign up for, including Neighbours on Watch (for our homes), Workers on Watch (for our workplaces), E-shoppers on Watch, Cyclists on Watch, Riders on Watch and Vehicles on Watch."
"The scheme requires minimal commitment and allows flexible involvement."
"Members are encouraged to share information from the police with their families and friends, and also provide information to the police to aid in fighting crime."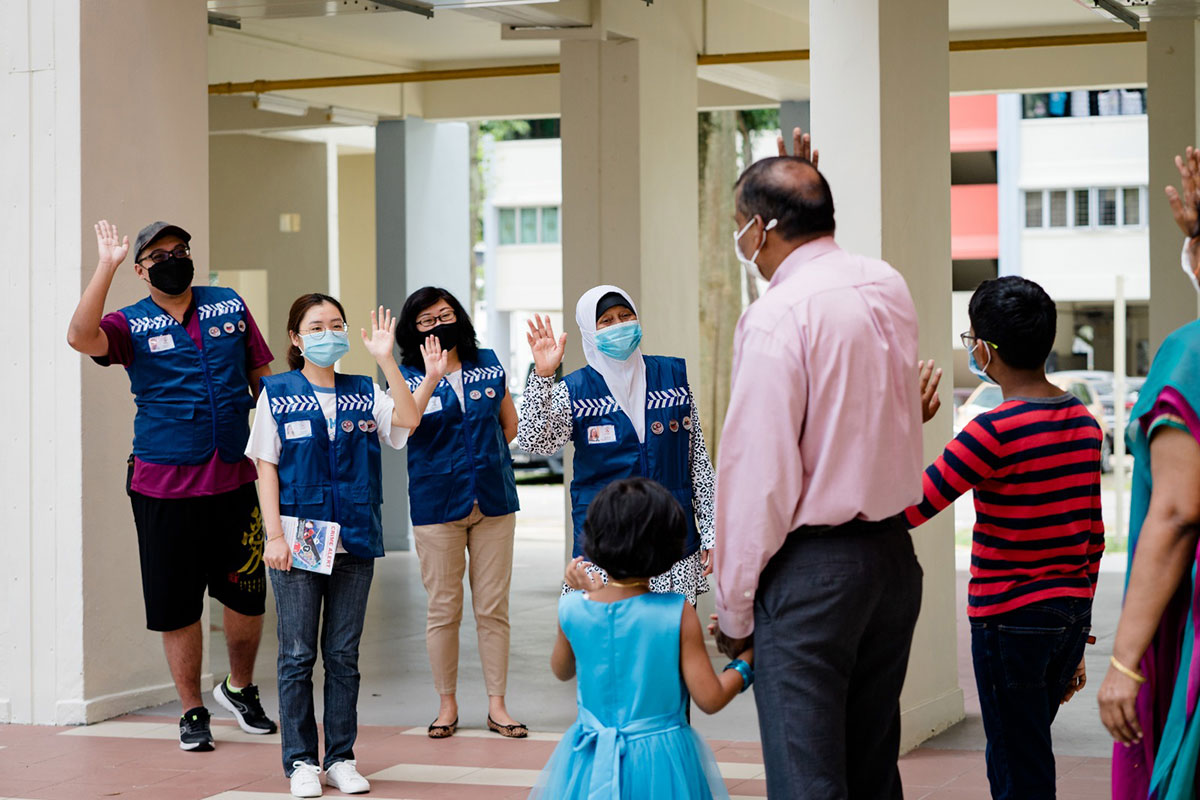 All photos via Singapore Police Force Facebook
If you like what you read, follow us on Facebook, Instagram, Twitter and Telegram to get the latest updates.