Follow us on Telegram for the latest updates: https://t.me/mothershipsg
Jack Neo, the director of the upcoming Ah Girls Go Army movie, has apologised for having a character named "Amanda Man".
Ah Girls Go Army is the fifth film in the Ah Boys To Men franchise, all of which were directed by Neo since 2012.
This new instalment is set in the possible near future, where females will have to serve national service as there are not enough males in Singapore.
What's the controversy?
Right after the Ah Girls Go Army cast was unveiled and filming kicked off on Nov. 13, some members of the public noticed that a character in the movie was named, "Amanda Man".
The character is played by Kelly Kimberly Cheong, 27, who is a transgender actress, martial arts practitioner, and a TikTok content creator with more than 340,000 followers.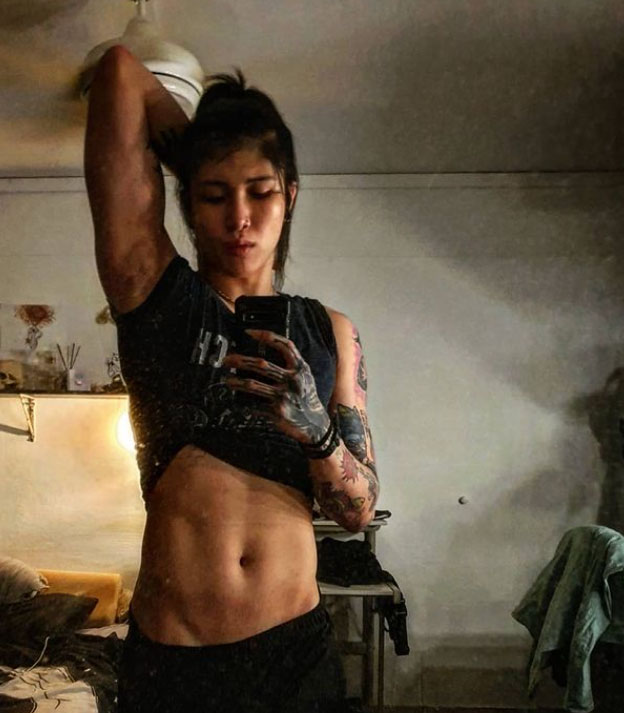 She got the role after auditioning for it.
Cheong took to Instagram to post a photo of herself in army uniform that showed her character's name as, "Amanda Man".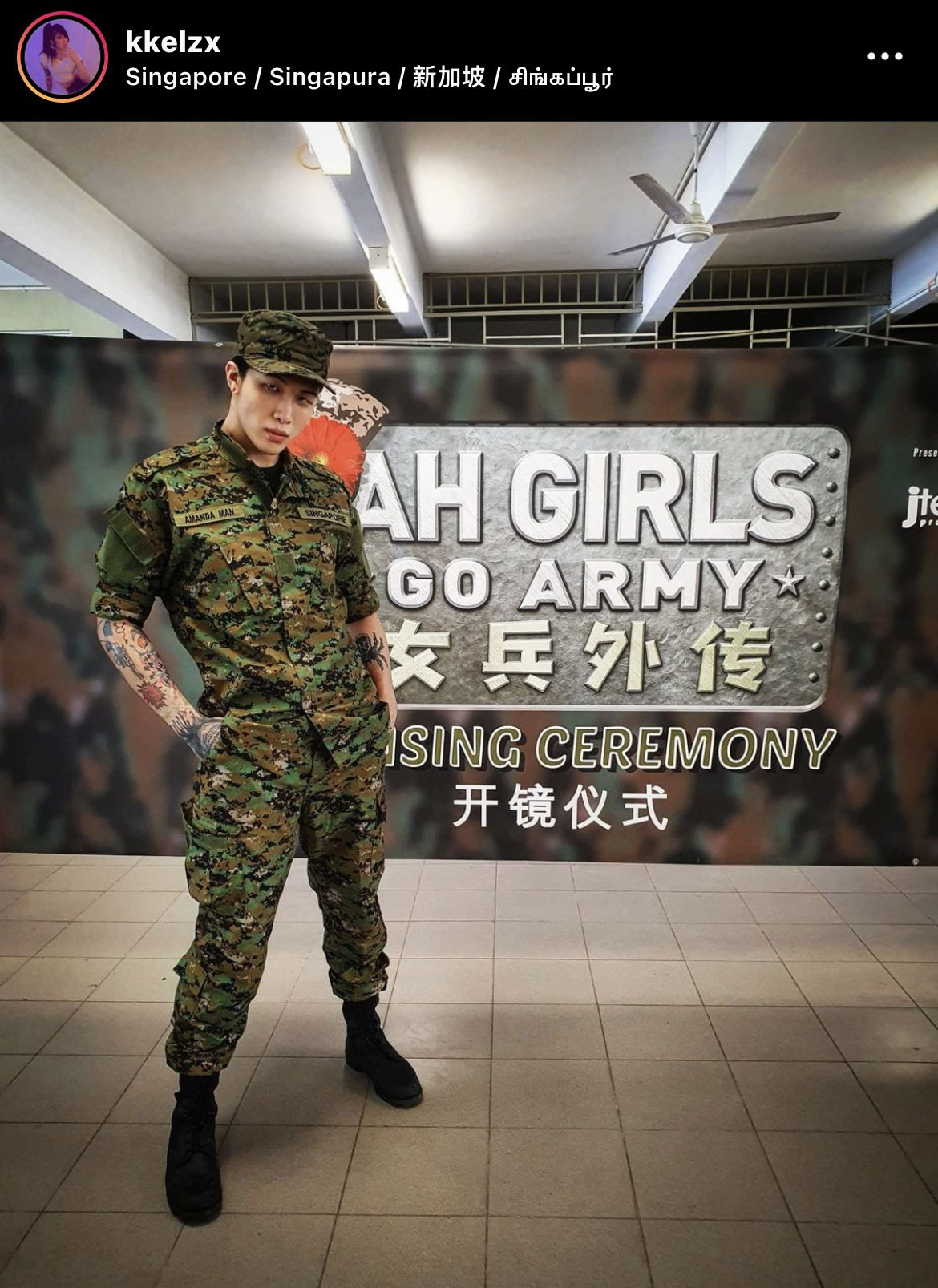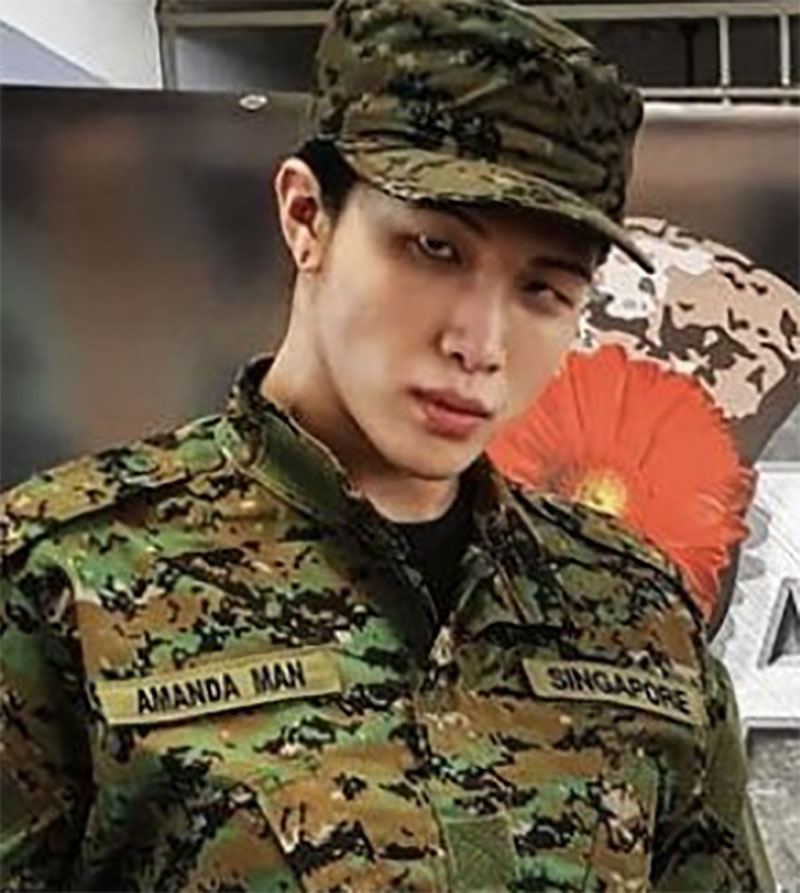 Reactions to the post were mixed.
Criticism of character name
Amidst the congratulatory responses were comments calling out the choice of name, as the criticism was that the non-subtle christening could be read as targeting transgender women by positioning them as men pretending to be women.
Other comments highlighted that a transgender person could become the butt of jokes in a mainstream production with a knack for churning out caricatures.
One comment said: "They are naming your character Amanda MAN?? in 2021????? Wtf with this transphobia??"
Another comment said: "Already the choice and play on the name Amanda Man for her character is deeply concerning and problematic on so many levels. My question to Jack Neo and team is what msg r u trying to convey about the trans/ non-binary/ gender queer community? If we're already see this now, won't be surprised if the script is going to contain some insensitive, opportunistic, below the belt kind of joke(s) that might undermine the real experience of this community of individuals. @kkelzx u hv to call it out during your filming if u feel that way. Your community is gunning for you."
Initial response to criticism
To metaphorically roll with the punches, Cheong initially replied to the comments in good humour and tried to keep the conversation light.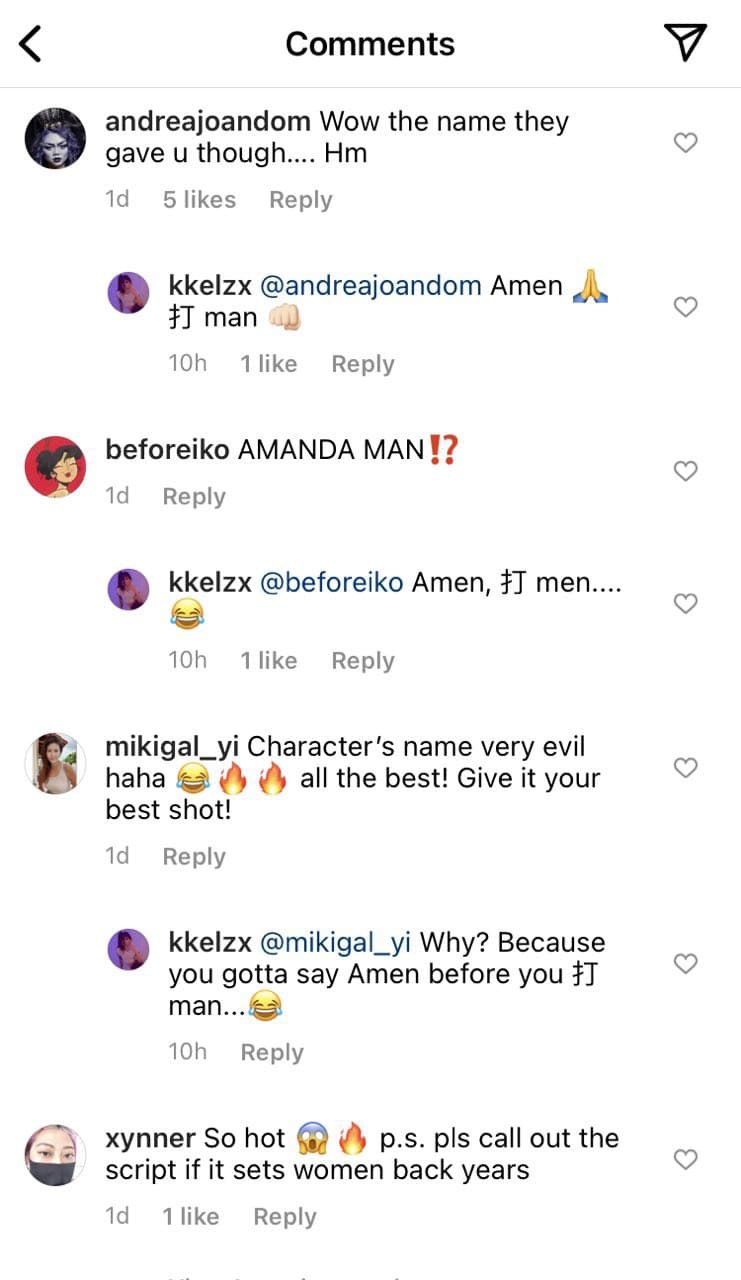 The Instagram post was subsequently deleted or made unavailable for public viewing.
But what was evident, based off the comments generated, was that the mood and sensibilities of audiences have changed in 2021.
What was previously permissible as a punchline or showcased without objection, is now not kosher.
Over on Twitter: More criticisms
Over on Twitter, reactions to "Amanda Man" ranged from, "disappointed but not surprised" to "they will copy the "ohh,, a man, duhh - amanda" joke from friends. unoriginal and unfunny" to "This is pretty bad".
Transgender actress: My character is a cisgender, biological girl
Speaking to AsiaOne on Nov. 16, Cheong said she did not expect the vitriol.
She also defended the choice of character name by saying that there wasn't anything offensive behind it.
And she also dropped a new piece of information.
"My character is not a transgender person. It's a cisgender, biological girl," she said.
How this nugget of info would sit with those who called out the "Amanda Man" name, remains to be seen, as this development has yet to diffuse to the masses and intersectionalists via Facebook, Instagram, Twitter, TikTok, and every other narrowcasting platform.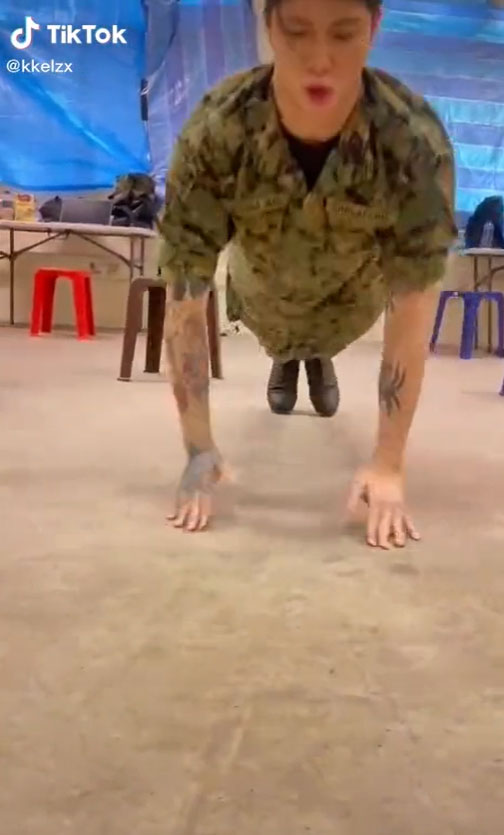 Cheong raised "Amanda Man" name with director Neo
On her part, Cheong did step up to highlight the backlash to "Amanda Man" to director Neo.
However, Cheong explained it took her some time: "Initially, I found out that it was just Amanda, which is actually a very normal name."
"When I heard them say it, I heard it as "mahn" (pronounced in Chinese), I didn't think too much into it. But after some time, I did wonder, 'Is it appropriate for my character to be named this?'"
As a result of the Instagram reactions, Cheong raised the issue with Neo, AsiaOne reported.
What Jack Neo said about name, according to Cheong
According to Cheong, as told to AsiaOne, Neo explained that the character Amanda Man is a tomboy in the movie.
Cheong said since her character is a tomboy, she assumes "they just put Man" to "play on masculinity" as Neo gives each character an iconic name to highlight personality.
It was not a low blow by Neo, Cheong added.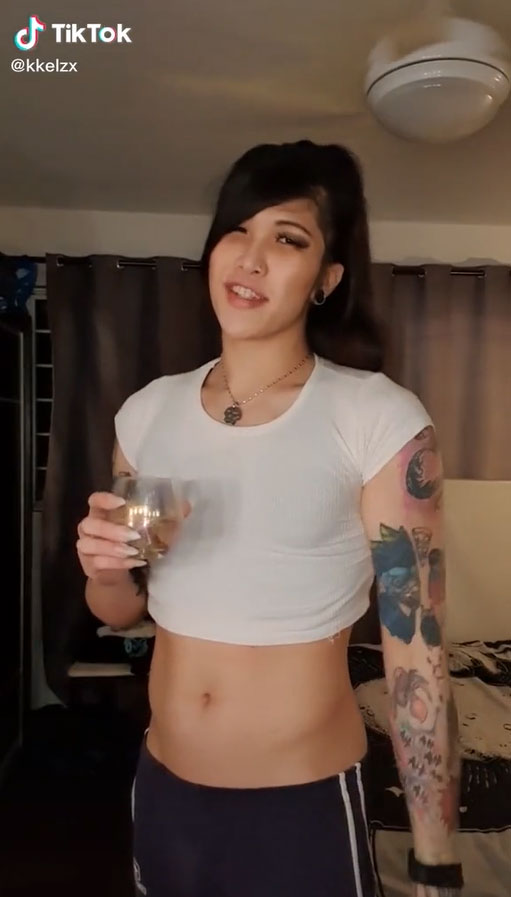 Jack Neo apologises for "Amanda Man" name
Neo confirmed with AsiaOne that Kelly's character is a "female tomboy who is a badass" and "not a trans character".
Neo's explanation read: "Kelly was cast specifically for this role for her fighting ability, not her gender identity."
"However, we understand that some people are not comfortable with the character's name, which had been interpreted as a reference to her trans identity."
Neo also said Cheong's character's name will be changed, but did not mention what the new name will be.
He said: "The character's name will be changed. We apologise for any distress we have caused."
Cheong preemptively defends her character being female
Neo's revelation that Cheong will play a cisgender female character in the movie is new information.
While no plot or spoilers have been revealed, it has ruled out Cheong playing a transgender character by default.
With this revelation, Cheong was quoted by AsiaOne as preemptively defending her role as a tomboy, rather than a transgender person in national service.
Cheong said: "I think the problem is that everybody thinks my character is transgender by default, just because I'm transgender."
"I think that itself is quite limiting, like, it's quite a narrow world view that I can only play a transgender character because I'm transgender. Isn't that kinda ironic?"
She added: "I just want to put it out there that I didn't get chosen because I'm a transgender character who's going to be the butt of any transphobic jokes. I got in because of my [martial arts] skills."
Negative comments get to her
Cheong also said she was saddened by the online reactions after some in the LGBTQ community called her a "traitor" for accepting a role with such a name, despite not having the full context of who she was supposed to play.
The actress let on that comments by haters do get to her, but she said she does not allow it to affect the way that she lives and the way she performs for the movie.
About the franchise
Ah Girls Go Army is set for release on Feb. 1, 2022, Chinese New Year.
The movie will effectively go from production to the big screen in just 2.5 months.
The Ah Boys To Men series has grossed over S$26.8 million in theatres.
Relationship between AsiaOne and mm2
AsiaOne is a joint venture between mm2 Asia and SPH Invest.
Ah Girls Go Army is presented by J Team productions and mm2 Entertainment
AsiaOne was founded by SPH in 1995.
In 2018, mm2 Asia, a cinema operator, acquired a 51 per cent stake in AsiaOne.
SPH Invest is a wholly-owned subsidiary of Singapore Press Holdings (SPH).
Top photos via @kkelzx Instagram
Follow and listen to our podcast here
If you like what you read, follow us on Facebook, Instagram, Twitter and Telegram to get the latest updates.