Follow us on Telegram for the latest updates: https://t.me/mothershipsg
Chinese actress Vicki Zhao's name has all but disappeared from the Chinese internet.
The 45-year-old, whose Chinese name is Zhao Wei, has been removed from the credits of all TV shows and movies she appeared in and directed, AFP reported. Searches for her name on Chinese video streaming sites have been censored as well.
A "super topic" forum on Weibo which was dedicated to the actress, who first rose to fame after her role as "Xiaoyanzi" on popular drama series "My Fair Princess", was also shut down.
The forum had more than 210,000 fans before its closure, according to Tianjin People's Broadcasting Station.
Chinese users noticed these changes on Thursday night, Aug. 26.
Fellow actor Huang Xiaoming, who's a close friend of Zhao, was also found to have unfollowed her on Weibo, while actress Yang Zi had deleted all mentions of Zhao on her social media as well.
Crackdown on celebrities
Taiwanese actress, Ruby Lin, who co-starred with Zhao in "My Fair Princess", was also revealed to have deregistered her studio, which was first set up in July 2013. Her husband, Wallace Huo, had also shut down his studio last year.
Another Chinese actress, Zheng Shuang, who was recently mired in a surrogacy scandal, was fined RMB299 million (S$62 million) on Aug. 27 for failing to report her income between 2019 and 2020 while filming a TV show.
Previously, Chinese superstar Fan Bingbing, who was one of the country's highest-paid actresses, was caught in a tax evasion scandal in 2018 as well, which saw her staying away from the public spotlight temporarily.
She was ordered to pay around RMB883 million (S$183 million) in fines and unpaid taxes.
It is unknown if the move against Zhao was a standalone incident, or part of the authorities' wider clampdown on "misbehaving" celebrities, or even related to China's drive to ease inequality in its campaign for "common prosperity".
Clampdown on rabid fan culture
In an attempt to rein in rabid fan bases and crack down on "irrational" fan behaviour, Chinese authorities have also launched the "clear and bright" campaign in May.
In addition, on Aug. 27, China's Cyberspace Administration announced a ban on the ranking of celebs by popularity.
Only lists that rank works, such as songs and films, are allowed, and in addition to not emphasising likes and comments, they must stress other indicators like "work orientation and professional evaluation".
Fan groups must also be regulated, and variety shows are prohibited from charging fans to vote online for their favourite artistes.
The move was made in the wake of a series of controversies involving celebs, with the most notable one recently being the arrest of Canadian-Chinese pop star Kris Wu on suspicion of sexual assault and rape.
Some Chinese fans had stood by their idol. Besides defending Wu and professing their belief in his innocence, they posted online about their wish to "rescue" Wu from detention.
The controversy even prompted Chinese state-owned broadcaster CCTV to speak out against overzealous fandoms, saying young fans had resorted to spending much of their time and money on chasing after their idols, and in a bid to defend them, had attacked others and failed to preserve "public order".
It's not uncommon to see rival fan clubs in China hurling verbal abuses at each other, even doxxing individuals and spreading rumours about the other celebs in order to smear their name.
Fans had also been criticised for buying milk from one of the sponsors of idol talent show "Youth With You 3" -- aired by video streaming site iQiyi -- and subsequently dumping them in large quantities into sewers.
Amid the government crackdown, iQiyi had announced on Aug. 26 that it would stop broadcasting idol competition programmes, and vowed to "resist bad influences and maintain a healthy and clean internet", Reuters reported.
Not always this way
The latest development represents a shift in the Chinese government's policies towards fan culture.
Authorities had, in the past, harnessed the massive influence of fan clubs to help defend the government's policies.
For instance, the country's Communist Youth League had praised fan clubs for fighting against critics of Hong Kong celebs who backed the controversial extradition bill, which prompted massive protests in 2019 in Hong Kong.
When Chinese online created a mascot called "Ah Zhong Gege" (Brother China) to defend Beijing's Hong Kong policy, state media had used this as an example of fan culture that's promoting "positive energy".
Social media users speculate
Amid a lack of clarity as no official reason has been given for Zhao's disappearance from the web, speculations online were rife.
Putting forward different theories, social media users had accused her of becoming too "arrogant" for her own good. They further claimed that while she had flouted the rules all these years due to her "influential backing", the government had to step in to put a stop to her "cocky" behaviour.
They brought up her connections to Zhang Zhehan as well, an actor signed under her agency who had earlier angered the public when he visited the controversial Yasukuni Shrine, which was seen by the Chinese as a symbol of Japan's past militarism.
Zhao's past connections to other scandal-ridden celebs were dug up too, including her ties to Taiwanese actor Leon Dai, who was accused of supporting Taiwan's independence, as well as Japanese-American model Kiko Mizukara, who once incurred the wrath of Chinese internet users when she allegedly posed with Japan's Rising Sun flag.
Netizens had speculated that she was finally being dealt with by the authorities due to her relations with these figures that had "insulted the country's dignity".
Zhao's friendship with Alibaba founder Jack Ma had been magnified as well, given the latter's run-in with the authorities recently, DW News reported.
Zhao had amassed a fortune through investments that included an early stake in Alibaba Pictures Group, a film company under the Alibaba Group, Bloomberg reported.
In addition, Zhao's husband, businessman Huang Youlong, had partnered with Ma on a private equity deal in 2015.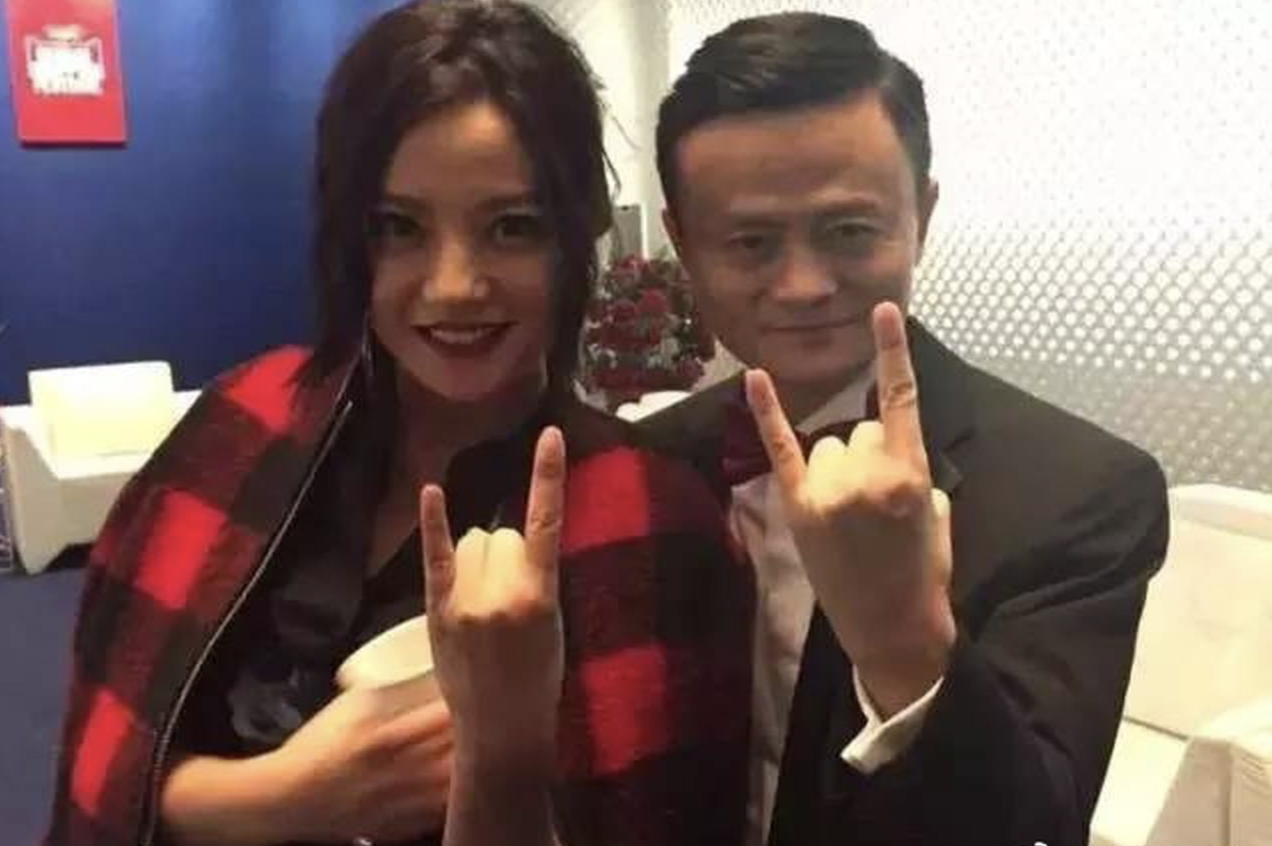 Zhao and her husband were banned from trading on China's stock market for five years due to irregularities related to a failed 2016 takeover bid for an obscure animation company.
Top image adapted via Weibo & VCG
Follow and listen to our podcast here
If you like what you read, follow us on Facebook, Instagram, Twitter and Telegram to get the latest updates.