Follow us on Telegram for the latest updates: https://t.me/mothershipsg
It was National Day two weeks ago.
But if it wasn't for the public holiday, many Singaporeans might not have noticed, given the general lack of celebrations across the island.
After all, the National Day Parade (NDP) 2021 was postponed, and many were not in a celebratory mood.
But, why? Why did most of us not celebrate the nation's birthday in different ways, simply because the parade was postponed?
For many people, NDP was the main highlight of National Day, and taking it away meant that Aug. 9 was almost an ordinary public holiday.
Our first NDP has many things in common with modern parades
But why is the NDP so important? One reason is the sense of historical importance behind the NDP: After all, our first NDP was held in 1966, the anniversary of Singapore's separation from Malaysia.
It was meant to be a celebration of Singapore's hard-fought independence, after decades of being under colonial rule and a brief period of merger with Malaysia.
23,000 men, women, and children marched across the Padang, led by six contingents from the People's Defence Force (PDF), which was a largely volunteer force, given that it predated the start of national service.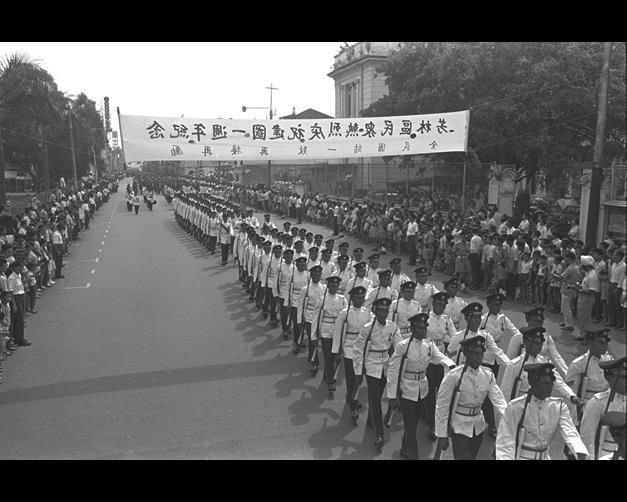 It began raining shortly after the start of the parade, but spirits were reportedly not dampened; the parade participants continued their march, greeted by cheering crowds.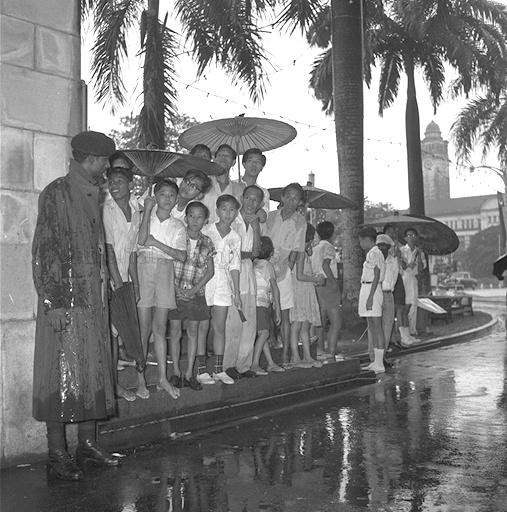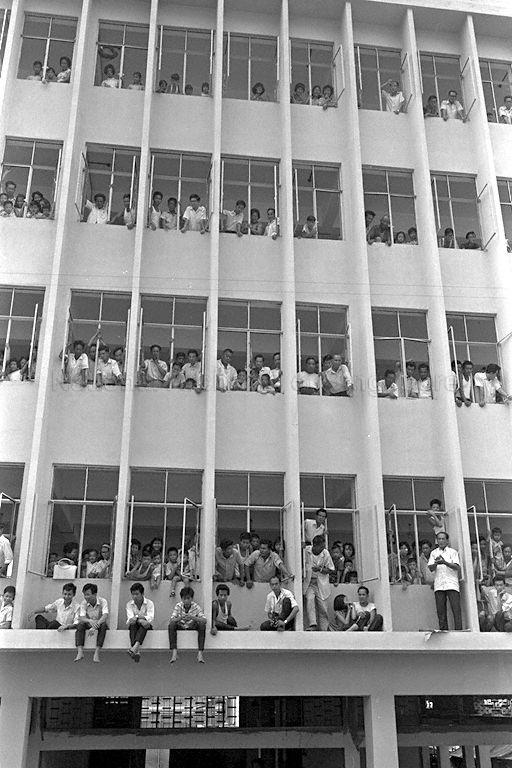 The entire event was also on live television, and the day's celebration ended with a series of fireworks displays.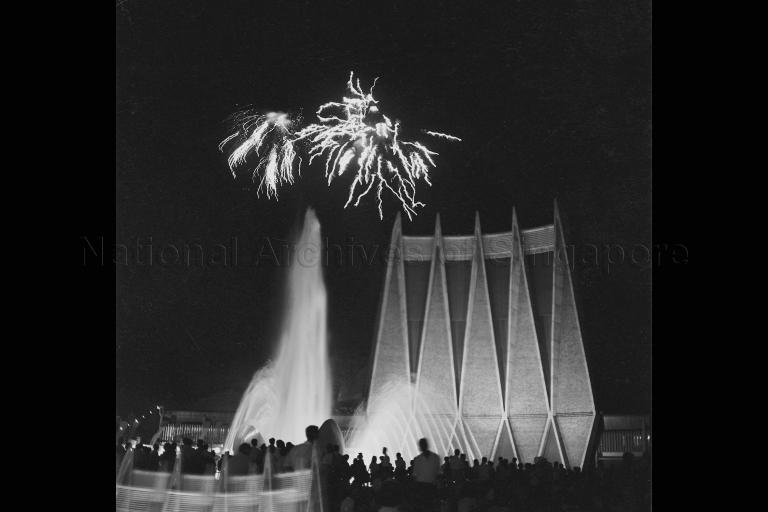 This was Singapore's first NDP, and over the years, it has evolved, most notably to include a flypast, a show segment with renditions of National Days songs, as well as a heady display of fireworks.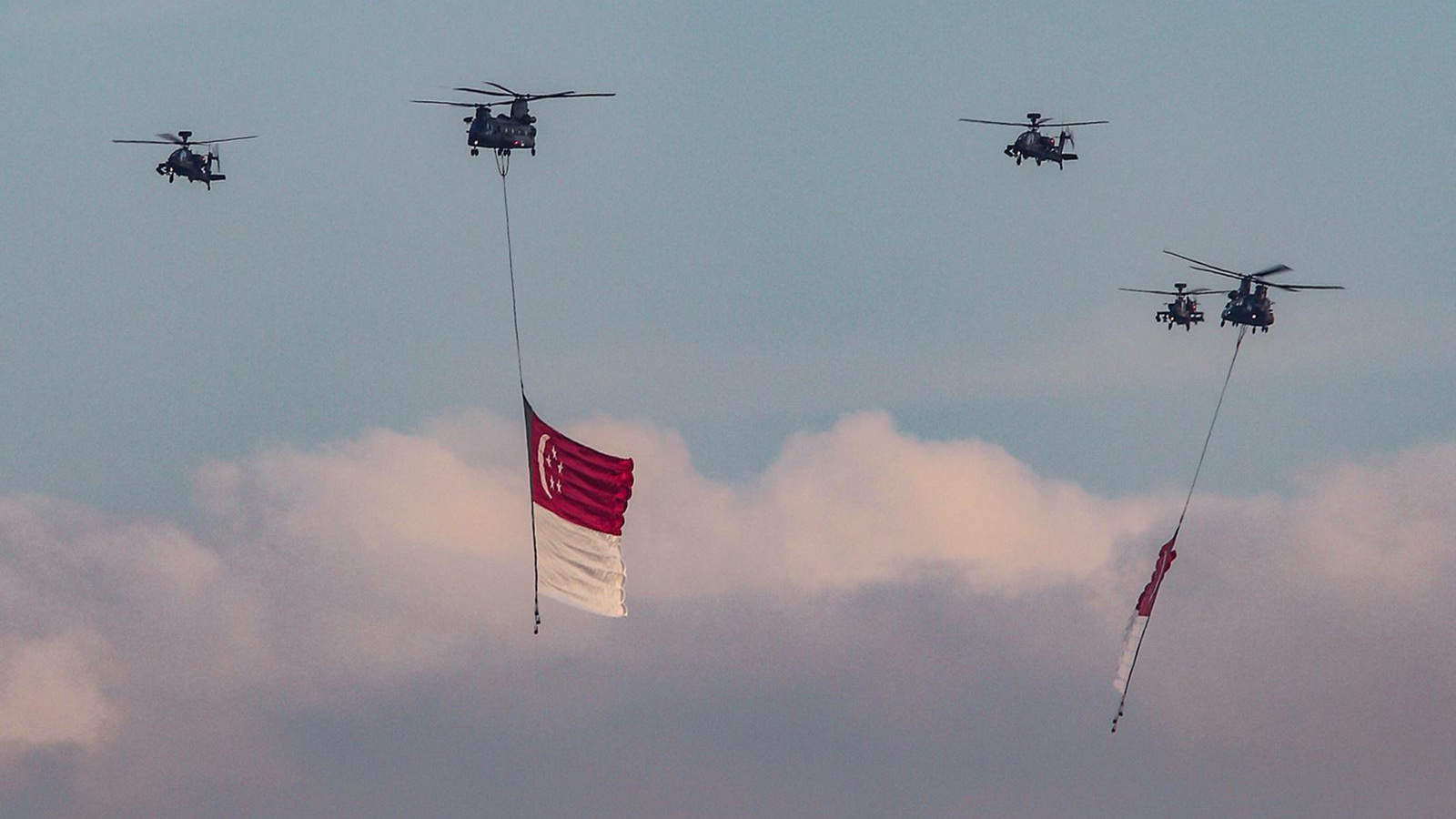 Following up from the inaugural NDP, subsequent years' parades fulfilled an additional purpose: Celebrating Singapore's milestones and achievements over the years.
Tanks were rolled out in 1969 to showcase military might
However, early iterations of the NDP served a function far beyond mere celebration.
In 1969, riots broke out in Kuala Lumpur, and then-Prime Minister Lee Kuan Yew was wary that "wild men" might decide that Singapore was better off as part of Malaysia after all.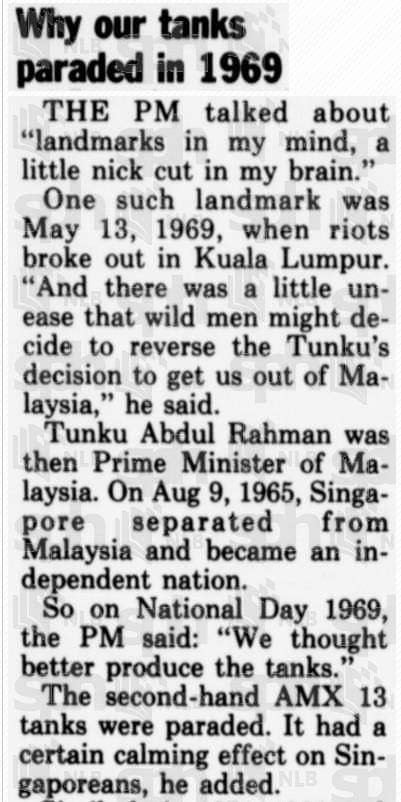 And so, Singapore showed off a squadron of second-hand tanks during the 1969 parade, with a clear message: Singapore was capable of defending herself.
This was described in the elder Lee's memoir From Third World to First:
"(At) our National Day Parade on August 9, 1969, Kim San (then Minister for the Interior and Defence) arranged for a squadron of AMX-13 tanks and V200 armoured vehicles to roll past in the parade. It had a dramatic effect on the people in Johor when they saw it on television that night, and elsewhere in Malaysia the following day in their newspapers which carried photos of the tanks."
Future parades in the 1970s and 1980s also had a similar theme. Various makes of military aircraft were showcased in each year's NDP.
By 1988, however, Lee said that there was no longer a need to "parade military might".
Today, an overt display of our military strength may no longer be a primary objective of our NDPs, but many aspects of early NDPs such as the mobile column and the marching contingent continue to be parade staples.
And the National Day Parade has become something that most Singaporeans expect during the nation's birthday.
After all, is it really National Day if we don't have marching contingents, a state-of-the-art military display, as well as a massive deployment of volunteers to put up a grand show?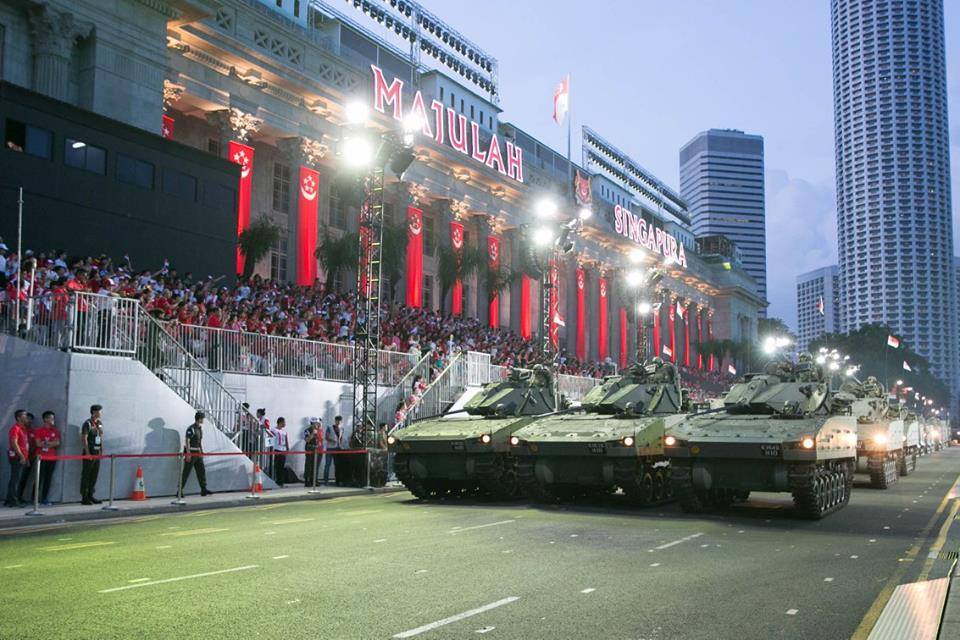 Fewer people celebrating National Day in 2021
While the NDP has historically been inseparable from our National Day celebrations, this symbiotic relationship was tested during the last two years, during the Covid-19 pandemic.
In 2020, without the large scale NDP that Singaporeans are accustomed to, the NDP planning committee had to come up with an alternative: A mobile column that travelled 200km around the island, passing through major heartland areas.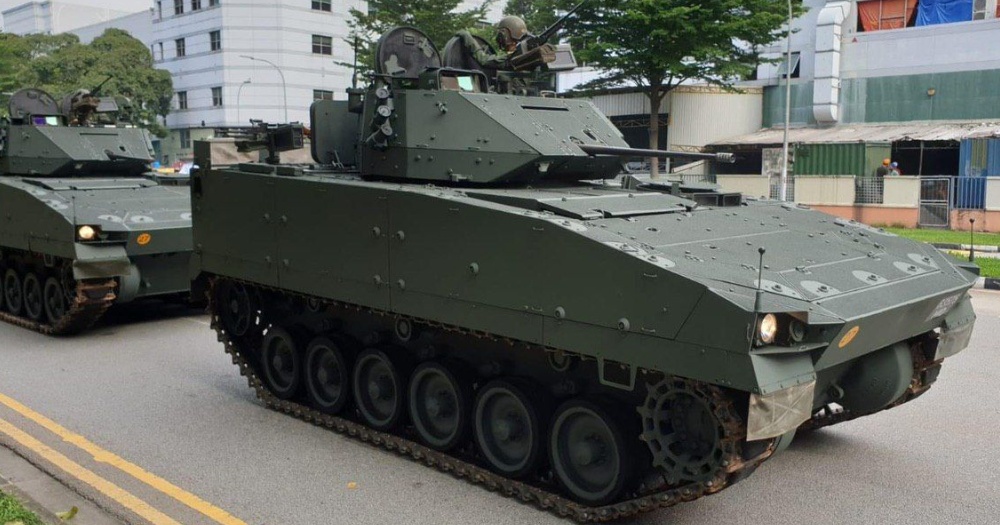 Many excited Singaporeans took to the streets to cheer the procession, and although this meant some disruption to the regular traffic on the roads, some individuals took it in their stride and revelled in the celebrations.
This year, however, things were significantly more quiet on National Day itself; with NDP being postponed for two weeks, and only a ceremonial parade being held on Aug. 9, it just didn't feel like many Singaporeans were celebrating.
There were far fewer people out and about in red and white apparel, I've noticed, and fewer households were putting up their Singapore flags.
Indeed, several people that Mothership spoke to on Aug. 9 shared the same sentiments.
One individual said that he observed fewer shops selling National Day clothes, noting that perhaps there was less profit to be made since this year's celebration was "not really full-blown".
However, the man did not feel that the lack of a parade was a huge problem in itself.
"I think it's just a different form of celebration. I think how we feel for the country, the love for country remains ah," he said.
Parades are not a staple overseas
Which brings me to my main point: Is it possible for us to celebrate National Day, without NDP?
Before you lynch me for such a blasphemous thought, I'm not against the NDP itself; after all, it's a great way for us to celebrate our country's independence, and show our love for the nation together.
What concerns me is that without a grand parade, Singaporeans seem almost incapable of marking the occasion.
USA
In the U.S, citizens celebrate their Independence Day, colloquially known as the Fourth of July, with significant fanfare: Think fireworks, carnivals, backyard barbecue parties etc.
While cities would often have parades as well, Americans celebrate the Fourth of July with great zeal even within their own social circles, taking it as an opportunity to gather for meals together with family and friends.
In fact, in 2020, CNBC published a guide on how Americans can celebrate the Fourth of July safely amid Covid-19, alluding to the fact that celebrations were likely to continue, even with the cancellation of large-scale fireworks displays and Independence Day parades.
This might suggest that in the U.S., large scale parades and fireworks are complementary to the celebrations, and not the entire celebration itself.
China
When you think of China, you may think of large-scale parades for every occasion, with thousands upon thousands of soldiers marching in step.
Something like this.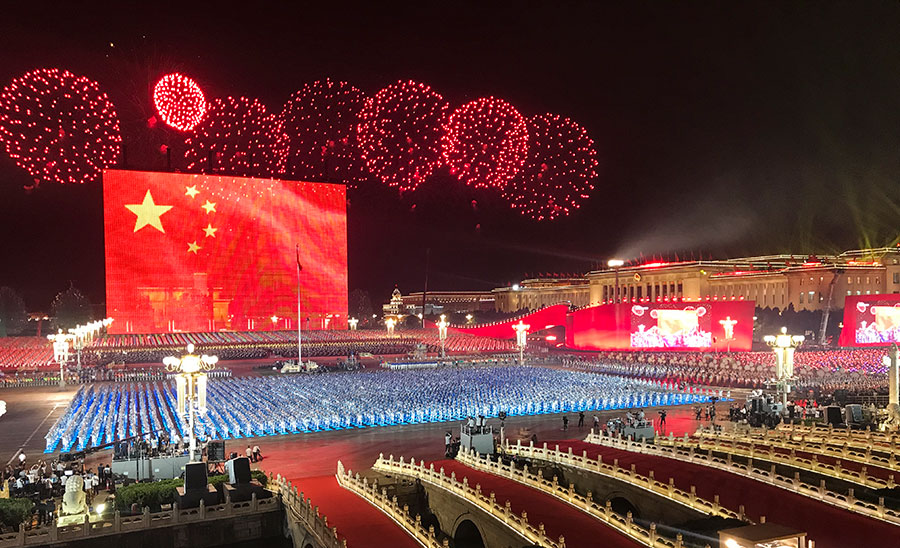 However, did you know that apart from a brief stint in the 1950s, where a parade was held annually, China only celebrates its National Day with a parade every 10 years?
If you're wondering how Chinese citizens celebrate their version of National Day without a parade, I have a simple answer for you: A week-long public holiday.
China's National Day Golden Week holiday is one of the country's biggest events, matched only perhaps by Chinese New Year.
Citizens will travel around the country, and even overseas, and many take the opportunity to see their family and friends in their hometowns.
Singapore used to have decentralised parades to celebrate National Day
The U.S. and China are not alone; many countries such as Israel, Philippines, and Australia have citizens that celebrate their National Day (or their local equivalent) in a more organic way, not needing the state to provide the apparatus for celebration.
Sure, these countries may have parades too, though they are often not essential to the celebrations, but happy add-ons.
And in a way, Singapore is no stranger to such decentralised celebrations.
For example, did you know that NDP wasn't always held in one centralised location, like the Padang or the National Stadium?
Between 1975 and 1983, NDPs were sometimes celebrated in a more informal and casual manner, which encouraged more Singaporeans to join in the celebrations.
For example, in 1975, the NDP was held at 13 selected centres across Singapore, which saw "flag-waving school children" and a number of "pocket pageants" across the island.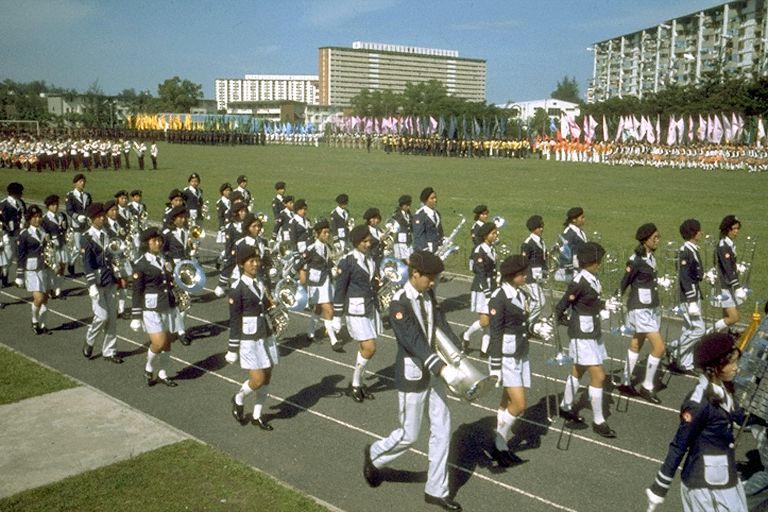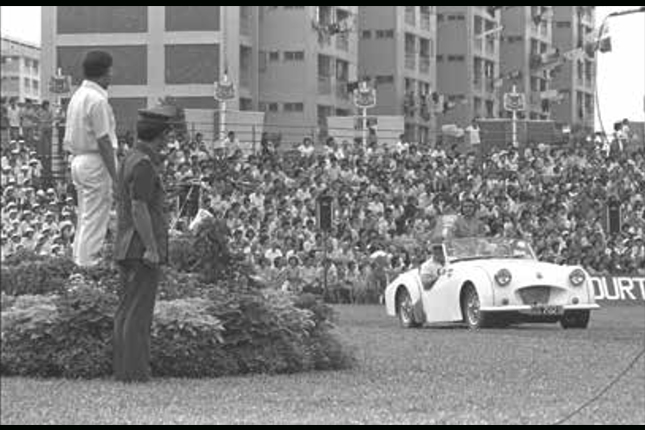 This is similar to the arrangement in 2020, where the mobile column was a key highlight of the event, and many people in the heartlands were able to participate in the festivities.
NDP is a pricey affair
Given the scale of the NDP every year, it doesn't take a genius to guess that it isn't cheap. But how much exactly?
Well, according to Defence Minister Ng Eng Hen in 2016, NDPs have costed anywhere between S$15.7 million to S$40.5 million, largely depending on the venue, but also other costs, like infrastructure and security.
He explained that holding it in the Padang or the Marina Bay Floating Platform is often cheaper (generally around S$20 million or below) than holding it at the National Stadium, which was expected to cost S$39.4 million in 2016.
While holding NDP at the National Stadium is obviously more pricey, Ng pointed out that its seating capacity of 55,000 is roughly twice the capacity of the other two venues, allowing more Singaporeans to witness the rehearsals and the NDP itself, in person.
NDP 2015, which celebrated the nation's 50th birthday, was one of the most expensive NDPs to date, costing a whopping S$40.5 million despite being held at the Padang.
On the other hand, the decentralised NDP 2020, which saw the return of the mobile column and the debut of the Singapore Red Lions in the heartlands, cost about a third of previous NDPs, according to Ng, although it was not clear which NDPs he was benchmarking against.
Give that Singapore is no stranger to decentralised NDPs, perhaps there is merit to considering more of such arrangements, given that the significant cost savings.
A parade is not the only way to celebrate National Day
For the longest time, I've considered National Day and NDP to be one and the same.
However, it might be time for Singaporeans to separate the two, and learn how to celebrate the nation's independence in a more independent way.
After all, the true purpose of Singaporeans celebrating National Day is to celebrate the achievements of our nation since independence.
Covid-19 has taught us that holding a large-scale parade may not always be feasible, yet it is a shame if the lack of a parade renders us unable to celebrate such a significant milestone for Singapore.
As a young nation, we needed the NDP to solidify our national spirit, and to showcase this very same spirit to the world.
Now that Singapore is growing as a nation, perhaps it's time that Singaporeans celebrate National Day in a different way as well.
While a young child would often long for a fancy birthday party, a mature adult knows that while having a party can be enjoyable, not having one does not exclude him or her from celebrating.
This year's postponed NDP will be taking place today (Aug. 21), with some necessary modifications such as safe distancing, but in a mostly-recognisable format.
Sometime in the future though, National Day could perhaps be a day to have dinner with your loved ones, or arrange a picnic with your friends; you can even dress spontaneously in red and white, and just walk around town proudly.
If you are more creative, you can even cook up some National Day-themed dishes, or spruce up your neighbourhood with patriotic decorations. The possibilities are endless, if we pause to consider them.
There's no need for us to stop celebrating National Day, if we stop clinging on to the nation's largest birthday party.
Follow and listen to our podcast here
Top image via Jason Fan.
If you like what you read, follow us on Facebook, Instagram, Twitter and Telegram to get the latest updates.