Follow us on Telegram for the latest updates: https://t.me/mothershipsg
(Editor's note on June 29: The article has been updated with responses from NParks and Neo Mei Lin.)
A marine biologist's trip to Pulau Semakau quickly took a turn for the worse when a 500m-long gill net was found with at least 12 young black-tipped reef sharks dead inside with other marine life.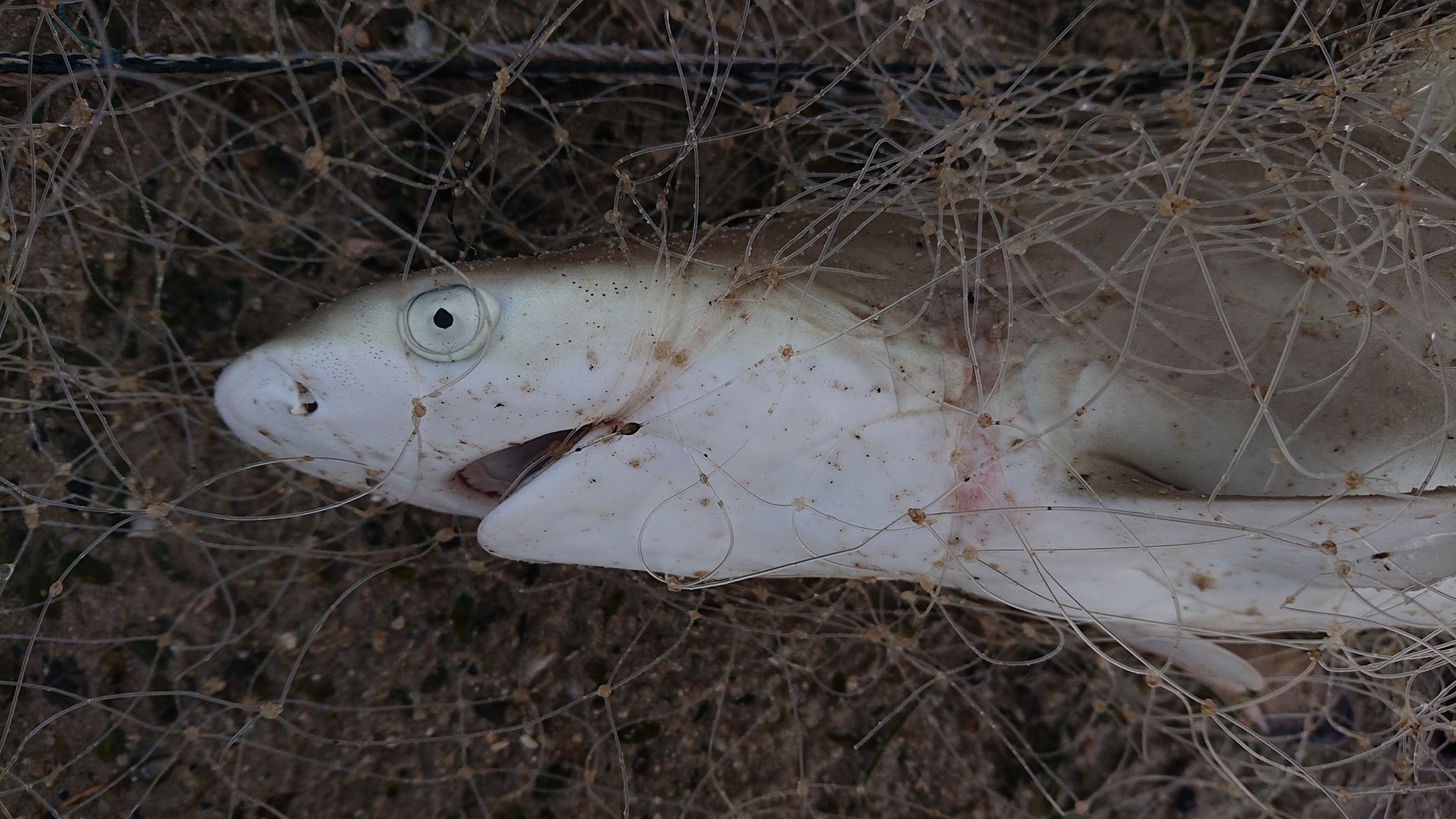 12 sharks, an endangered horseshoe crab and more
The incident was discovered by Neo Mei Lin, from the National University of Singapore's (NUS) Tropical Marine Science Institute, and shared to her Instagram and Facebook accounts on June 27.
Upon sighting the gill net, Neo knew there were bound to be casualties and she wrote that her "heart sank".
This latest find came just weeks after an endangered hawksbill turtle was found entangled in a gill net with its head severed at Pulau Hantu which was followed by a separate incident at Punggol, where a man was caught casting a gill net.
Tracing the net along a stretch that covered half a kilometre, Neo found at least 12 deceased young black-tipped reef sharks, two dead fishes, one horseshoe crab that was "barely alive", and one mud crab.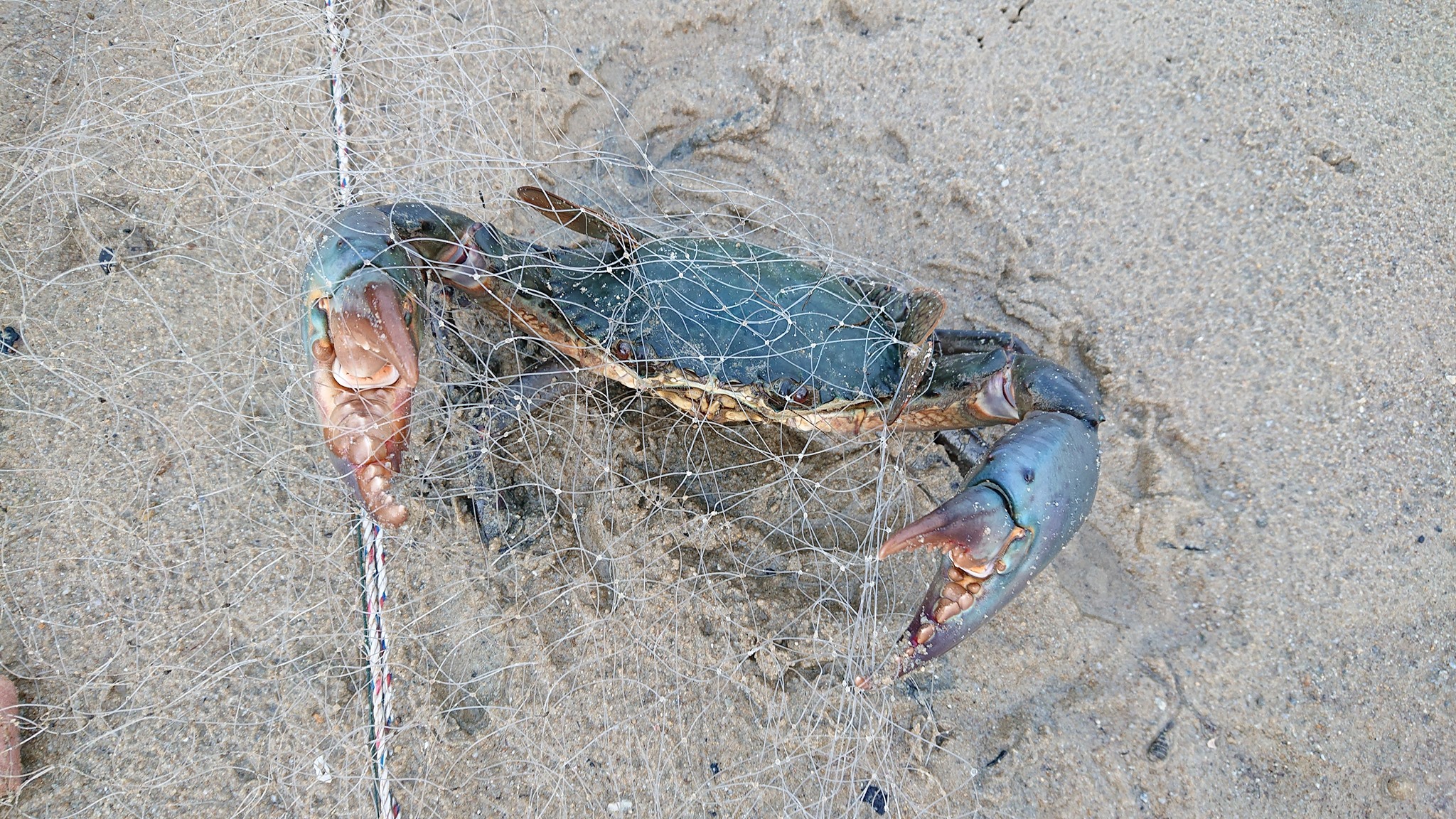 She was unable to free the other living creatures ensnared in the net as she did not have the manpower nor the appropriate tools with her.
Discovering one end of the net was weighed down by an anchor, Neo wrote that she was unsure if the net was freshly cast or abandoned.
Destructive fishing method
With the exception of the 12 areas managed by the National Parks Board (NParks), the use of gill nets as a fishing method is permitted in local waters, according to Neo.
Gill nets, or drift nets, are long nets that lie perpendicularly to the bottom of the water body or ocean bed.
They can either be suspended or anchored down by weights and touch the bottom of the water body to entrap fishes and marine life swimming into it.
However, this method also ensnares marine creatures in an indiscriminate manner and results in bycatch, the accidental capture of an unwanted species.
According to NParks, gill netting is considered a "destructive" fishing method.
Speaking to The Straits Times (ST), the Singapore Food Agency (SFA) said small-scale drift or gill nets that are less than 2km in length are typically used by local fishermen.
However, drift or gill nets are not allowed to be used in the navigational channels and anchorages of port waters, according to ST.
The Director of National Biodiversity Centre at NParks, Karenne Tun, told Mothership the use of net fishing and wire mesh traps are forbidden in areas managed by NParks, four of which are no-fishing zones.
They are Sisters' Islands Marine Park, Sungei Buloh Wetland Reserve, Coney Island Park, and Admiralty Park.
When left in the waters, Tun said these fishing methods will continue to trap and kill marine life, and entangle corals or other bottom-dwelling organisms, potentially smothering them to death.
Mothership has reached out to relevant parties and will update the story accordingly when Singapore Food Authority and Marine Port Authority reply.
You can read Mei Lin's Facebook post here.
Black-tipped reef sharks
As apex predators, sharks form the top of the food chain of their habitat and are key to maintaining the biodiversity of the ecosystem.
Identified by their black tipped dorsal fins with an underlying white patch, black-tipped reef sharks have been encountered in Singapore's southern submerged reefs at low tide hunting fish in the shallow water.
These marine creatures (Carcharhinus melanopterus) are currently listed under the International Union for Conservation of Nature (IUCN) as "near threatened".
In global waters, these sharks are primarily threatened by the shark's fin trade. Locally, these creatures are threatened by fishing activities like the incident Neo discovered.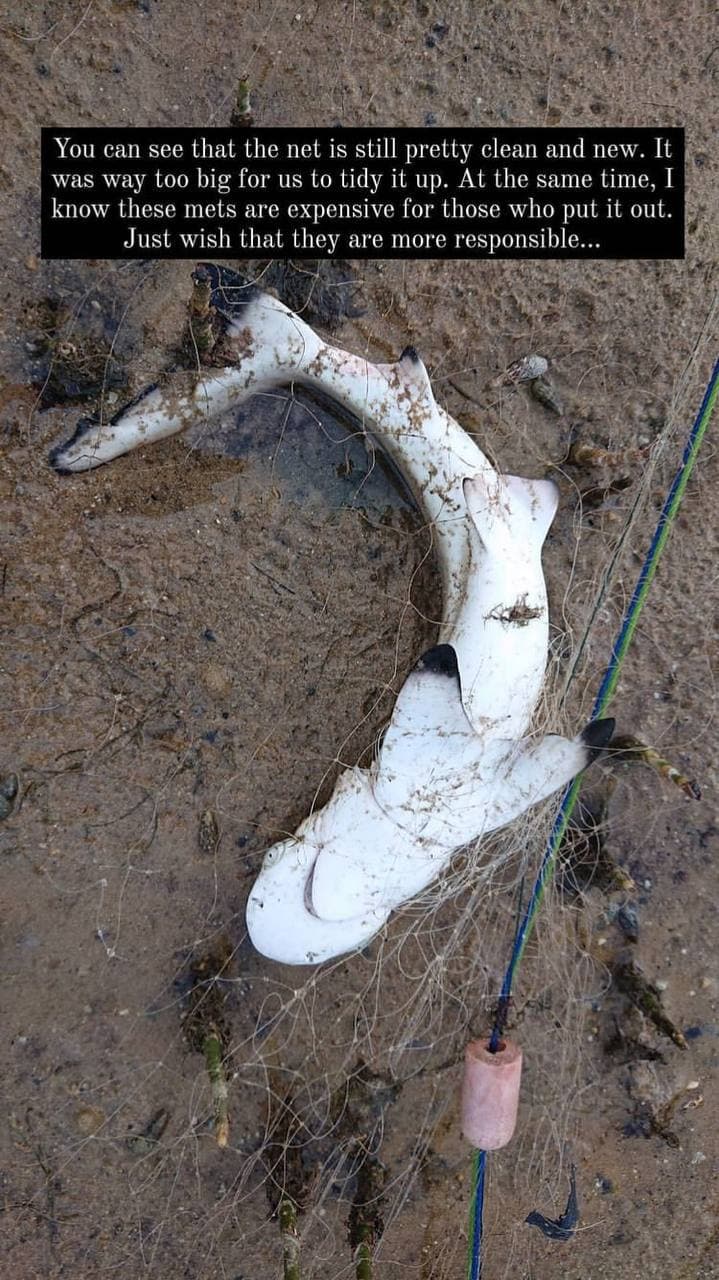 Horseshoe crab
Regarded as living fossils, horseshoe crabs have existed over 400 million years and are older than dinosaurs.
With little morphological evolution over half of their existence, these ancient animals are more closely related to spiders and scorpion, and are not real crabs.
Horseshoe crabs play a vital role in the ecosystem.
Their nutrient and protein eggs are an important food source for migratory shorebirds.
Out of the four horseshoe crab species globally, two can be found on our shores in Singapore.
They are the mangrove horseshoe crab (Carcinoscorpius rotundicauda) and the coastal horseshoe crab (Tachypleus gigas) and have been listed as "Vulnerable" and "Endangered", according to the Singapore Red Data Book.
Just like black-tipped reef sharks, abandoned fishing nets pose a threat to the already declining population horseshoe crabs in Singapore, due to a loss of habitats from urbanisation.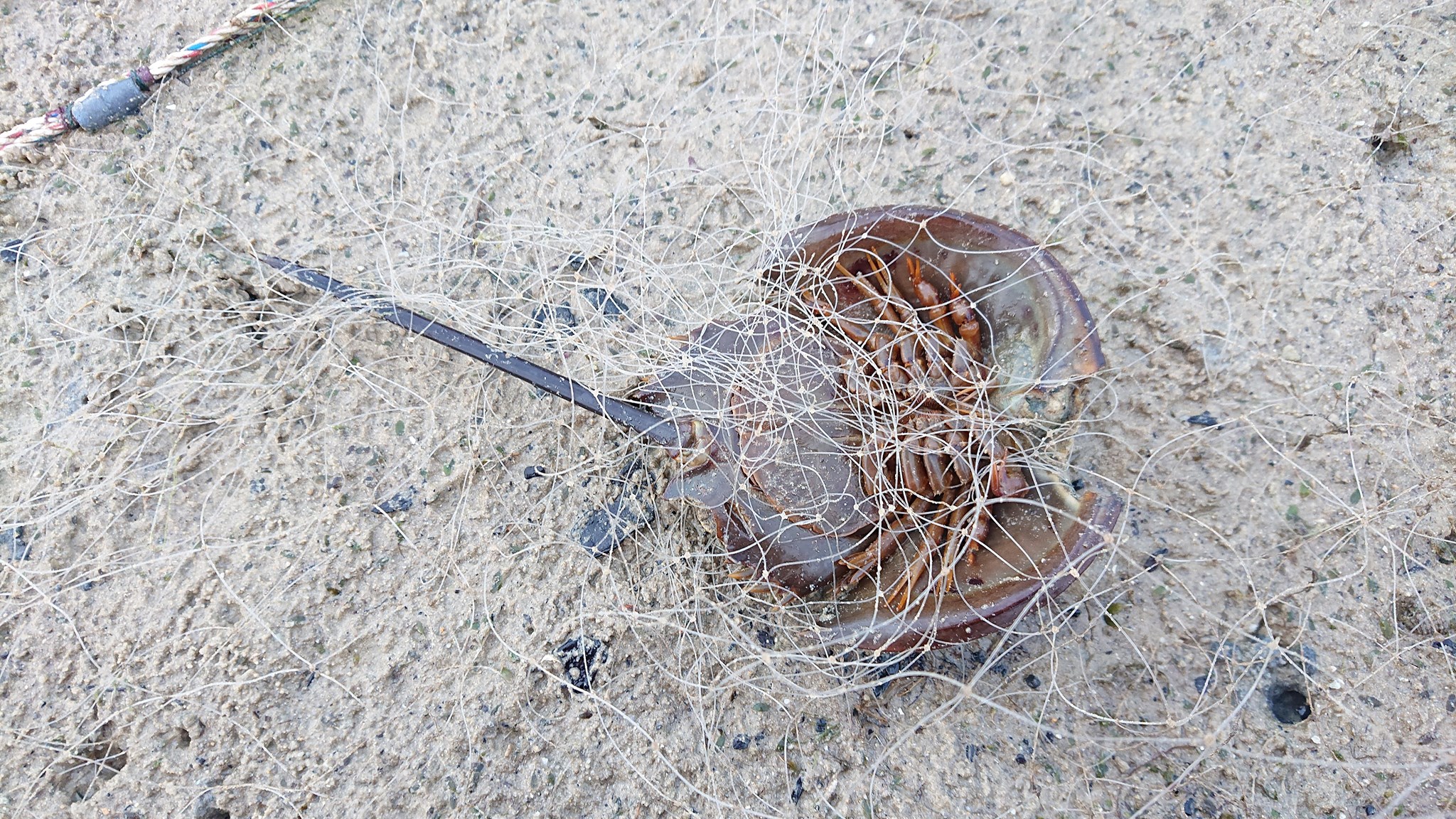 Related stories:
Top image from Mei Lin/Facebook and @clamscientist/Instagram

If you like what you read, follow us on Facebook, Instagram, Twitter and Telegram to get the latest updates.