Marine Stewards, an environmental conservation organisation, recently put up a Facebook post appealing for information regarding shark pups that were discovered deceased.
Report regarding shark pups
In the post on July 21, the group said they received a report of three black tip shark pups at St John's island.
A photo by Instagram user Emiryusri, showing three sharks supposedly in St John's Island, was submitted to the marine conservation group.
Two sharks were seen on the rocks, while one was partially submerged in water.
This is the photo that was shared, with a caption that read "who caught these sharks and left them for dead":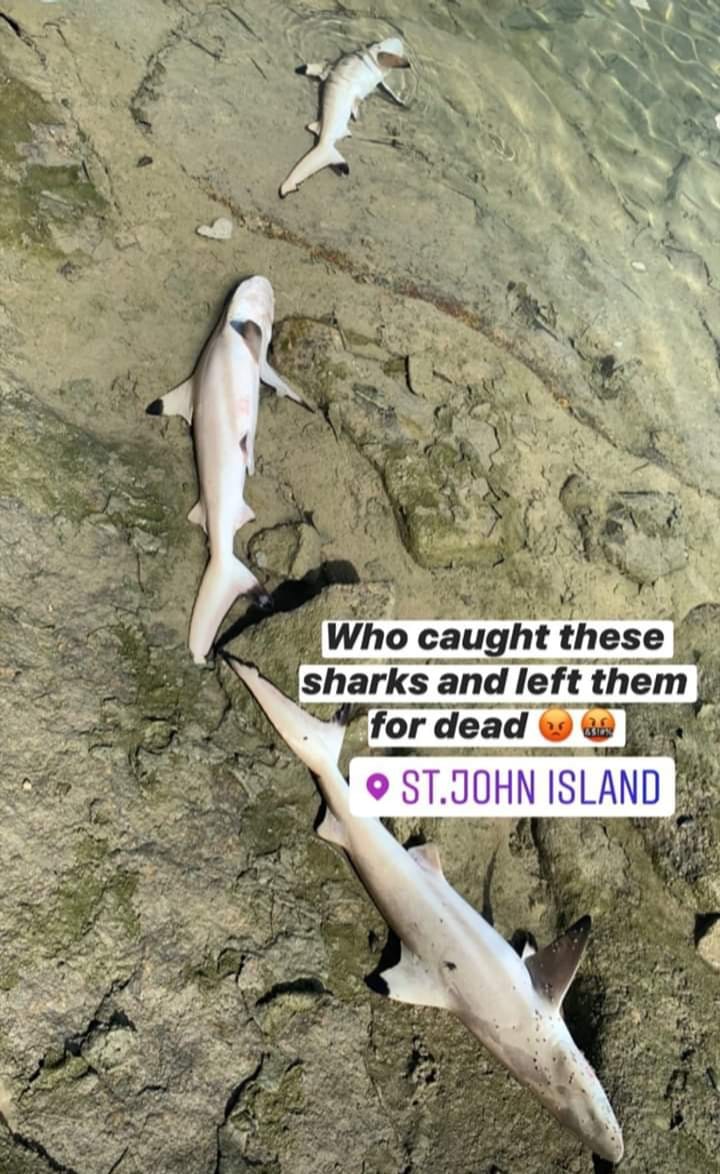 The cause of the shark's death and exact location is unclear.
Marine Stewards said that they are appealing for information on this, and anyone with details should drop them a message.
This is their Facebook post:
Sharks in Singapore
Sharks can indeed be found in Singapore, like bull sharks.
Blacktip reef sharks can also be found in Singapore, especially in the southern submerged reefs at low tide.
These sharks, which usually hunt fish in shallow water, have also been sighted near St. John's Island.
In 2015, 13 juvenile blacktip reef sharks were unfortunately found dead after getting caught in three drift nets.
The most common sharks
that are seen in Singapore's waters come from the bamboo shark family.
Top photo via Marine Stewards/FB
If you like what you read, follow us on Facebook, Instagram, Twitter and Telegram to get the latest updates.