Follow us on Telegram for the latest updates: https://t.me/mothershipsg
The first assistant secretary-general of the People's Action Party's (PAP), Heng Swee Keat, has commented on the controversy new People's Action Party (PAP) candidate Ivan Lim has found himself mired in.
Claims made against Lim
Lim's introduction as a new candidate has prompted some members of the public to make certain accusations against him, based on their past encounters with him.
Their accusations mostly surround Lim's character and attitude towards his subordinates, which they said was "elitist" and "condescending".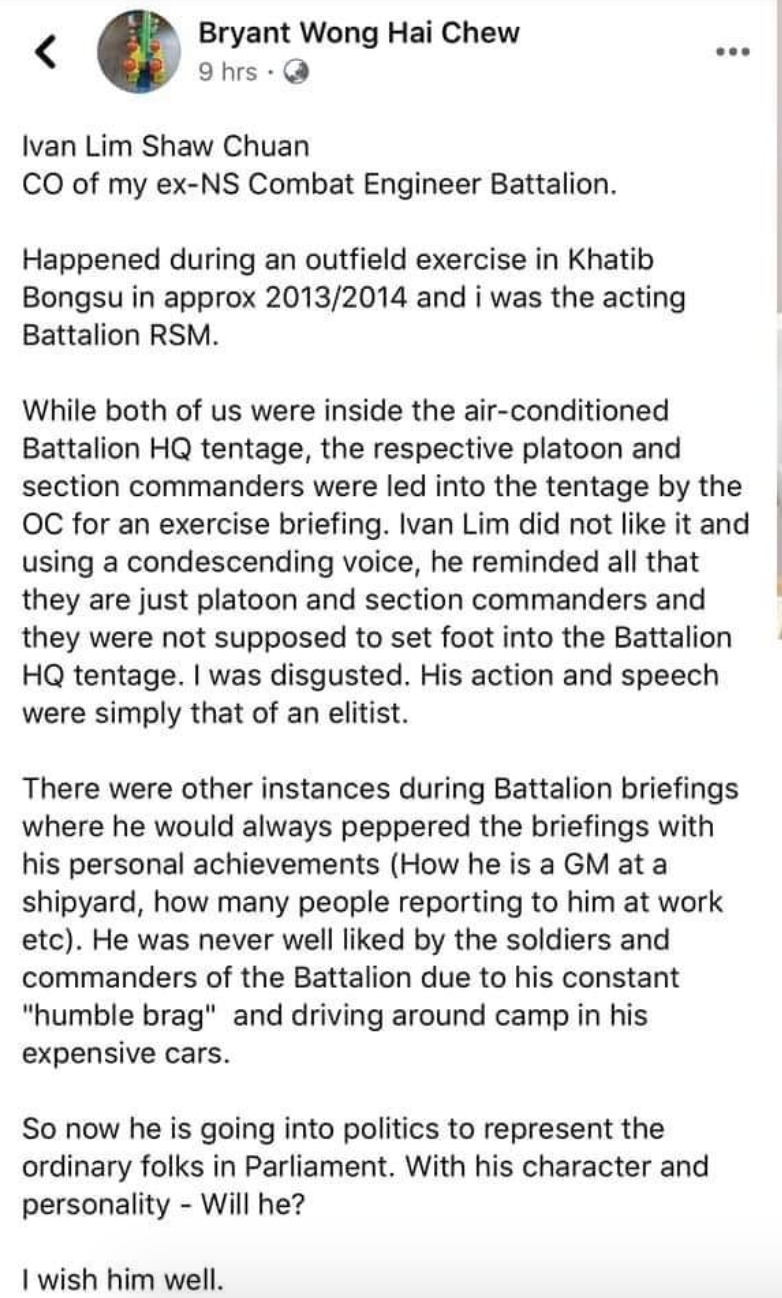 Such claims have gathered steam on the online sphere over the past few days.
Heng: "Integrity and character are important"
Speaking at a doorstop after his walkabout at the West Coast Teban Market held on Saturday, June 27, Heng emphasised that integrity and character are important in the party's candidates.
"If there is any complaints, they should be properly clarified," he said.
"I would like to see Ivan himself coming out to clarify this comment so that we can hear both sides of the story."
He added that it is "important" the party takes the matter "seriously".
In addition, he said he would like to reach out to those who had made those claims, in order to "understand better what exactly had happened".
He reiterated: "It is very important for us to address this clearly, because we expect our candidates to be able to stand up and address these concerns that have been raised about them."
Nevertheless, he said the key for the candidates is whether they have "the heart to serve all Singaporeans".
Masagos commented on Lim previously
Previously, PAP vice-chairman and Minister for the Environment and Water Resources Masagos Zulkifli has also commented on the matter.
Saying that it is important for the candidates who have been accused of poor form to prove themselves moving forward, he added that the GE is an opportunity for them to "redeem themselves" if they have done something questionable in the past.
Top image adapted via Fasiha Nazren & PAP
If you like what you read, follow us on Facebook, Instagram, Twitter and Telegram to get the latest updates.