Singapore reported another 897 confirmed cases of Covid-19 in the afternoon of April 24, with the majority being foreign workers living in dormitories.
The total number of Covid-19 cases in the country has surpassed 12,000.
As the number of Covid-19 cases rises, several community care facilities have been set up to house infected patients who do not need significant hospital care. These patients are either recovering, or have mild symptoms.
As of the evening of April 23, 8,874 patients have been transferred to the community care facilities, almost double the number reported on the previous day.
New mega facility set up at Tanjong Pagar Terminal
Large tents have been set up at the Tanjong Pagar Terminal, with construction materials such as wooden planks stacked on site.
Vehicles and workers were spotted moving about as well.
The terminal has been vacant since 2017, as the port operations moved to Tuas to make way for the upcoming Greater Southern Front development.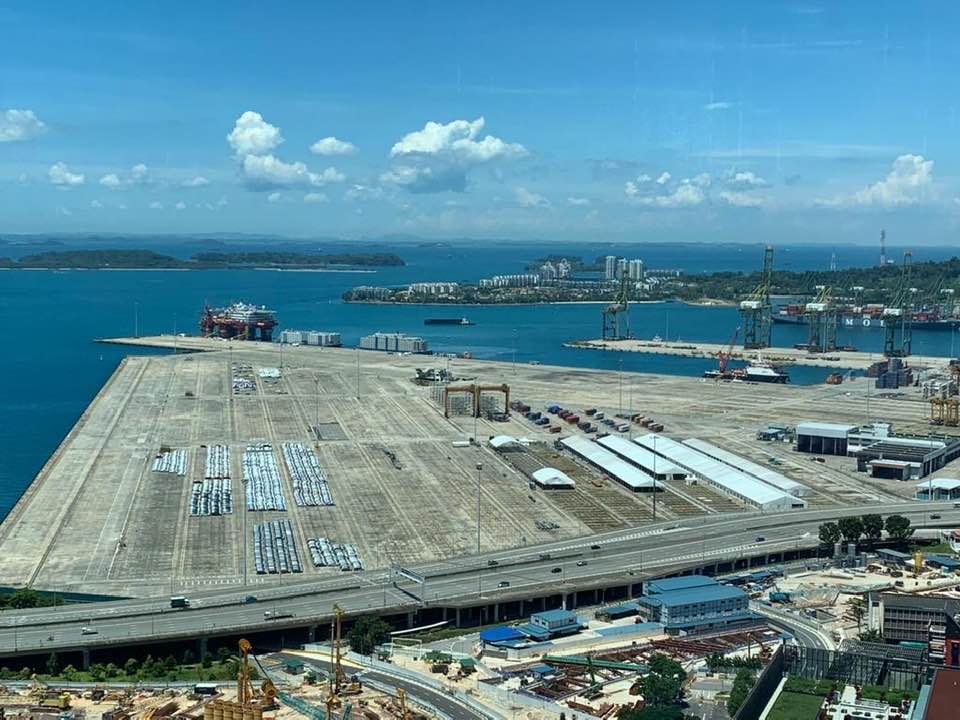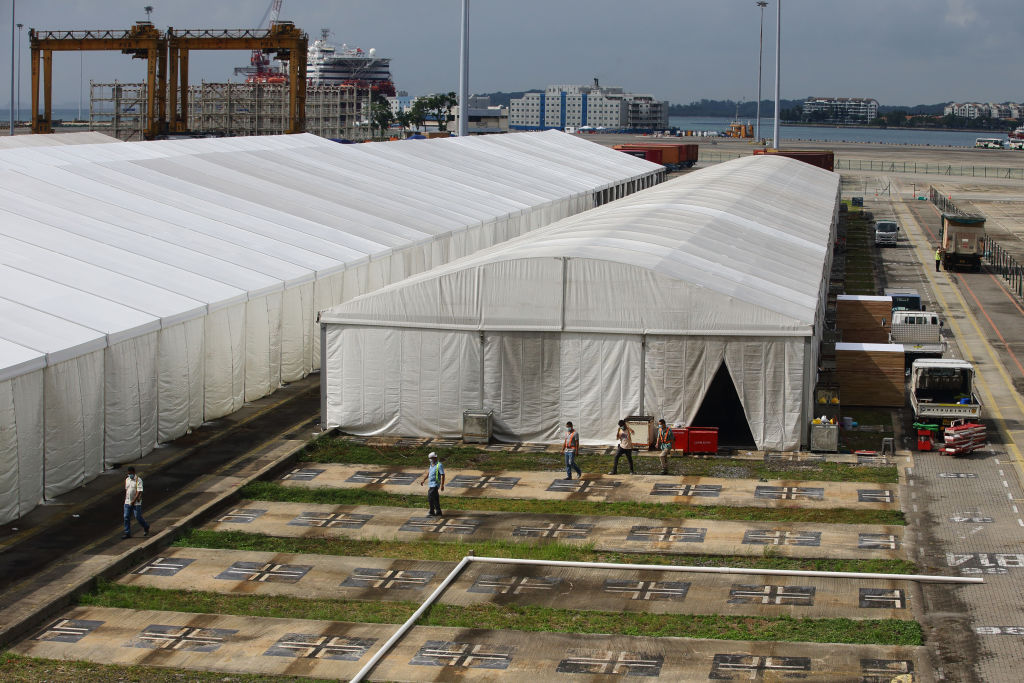 In response to Mothership's query, the Ministry of National Development said that the Tanjong Pagar Terminal site is "part of this broader plan" to ensure we have adequate space to meet future demands in light of Covid-19.
The ministry is on the lookout for additional space to create facilities for suspect cases, infected workers and also for patients who are recovering or have fully recovered, the spokesperson added.
The Straits Times also reported that the site will be housing about 15,000 "Covid-19 patients and foreign workers".
Prime Minister Lee Hsien Loong's wife, Ho Ching, also suggested in a Facebook post on April 24 that the relevant authorities are working on solutions to cool the 80-hectare site, which is exposed to the hot sun during the day.
SAF camps, Home Team facilities and other locations used
MND also added that the Inter-agency Taskforce has moved about 10,000 workers, including those working in essential services, out of the dormitories.
The workers are now housed in various locations such as SAF camps, Home Team facilities, floatels, vacant HDB blocks and converted sports halls.
They will be self-isolated and tested before they are allowed to work.
There has not been any further movement of workers from the dormitories after April 21.
Top photo via Getty Images
If you like what you read, follow us on Facebook, Instagram, Twitter and Telegram to get the latest updates.