If there is one image that symbolises the Singapore economy coming to a screeching halt, it will be Marina Bay Sands going completely dark.
For one of the most recognisable icons in the world to no longer shine against the backdrop of a darkened sky -- except for its emergency stairwell to remain conspicuously lit -- is a sure sign that things are not well in Singapore because of Covid-19.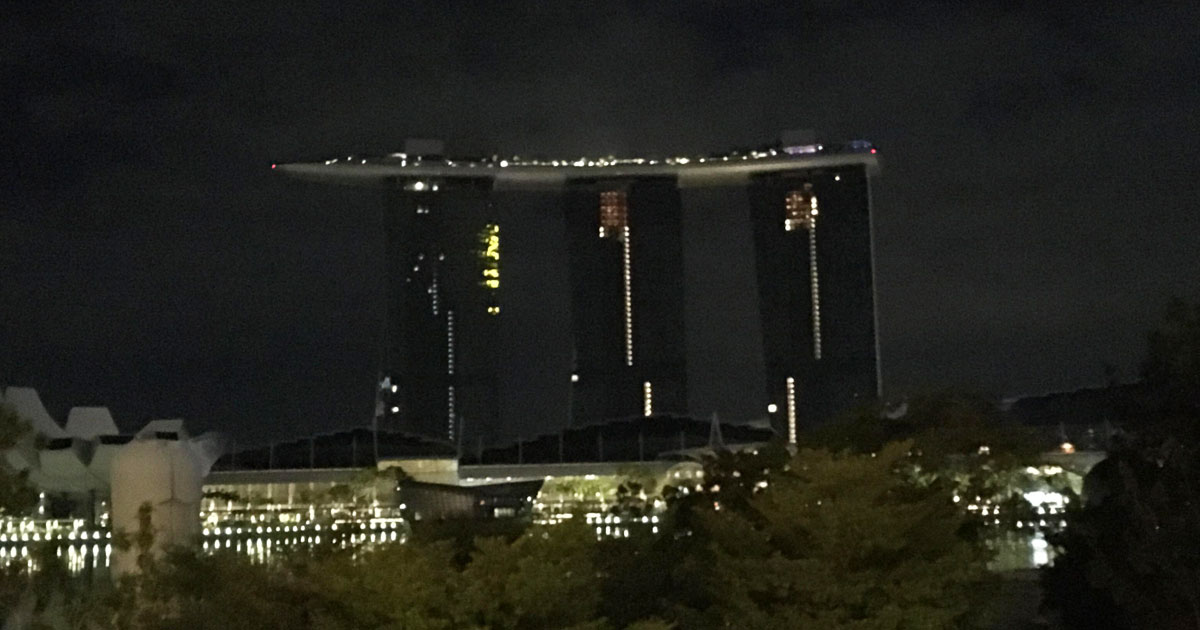 This scene of MBS going completely dark is unprecedented, as it marks the first 24-hour milestone after circuit breaker measures kicked in on April 7, 2020, which will last for 28 days till May 4.
It is also the first time MBS has been shut down on this scale.
The Singapore government announced on April 3 that most businesses will be required to close from April 7, with the exception of essential services.
MBS announced its temporary shutting of services shortly after the government rolled out its circuit breaker measures to rein in Covid-19 infections.
MBS effectively closed all of its integrated resort services and operations, its hotel, attractions, such as the ArtScience Museum, The Shoppes, food and beverage outlets, as well as its vital lifeblood, the casino.
Guests who booked a hotel stay during the shutdown period were informed it had all been cancelled.
This has resulted in scenes that have not been witnessed before, given how MBS doesn't sleep.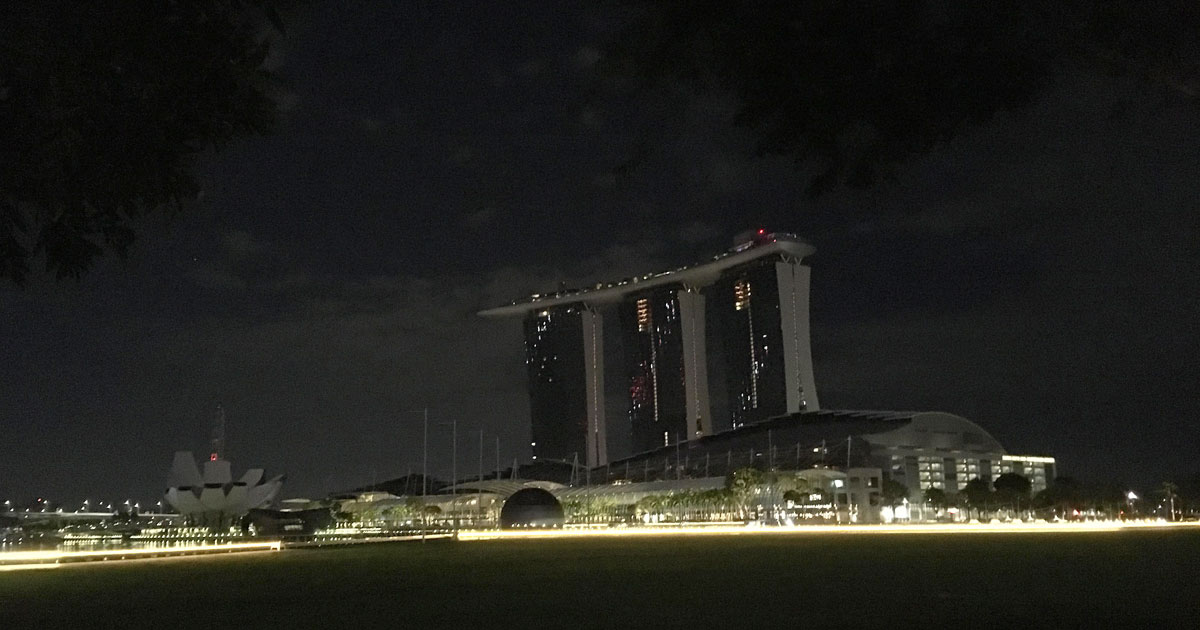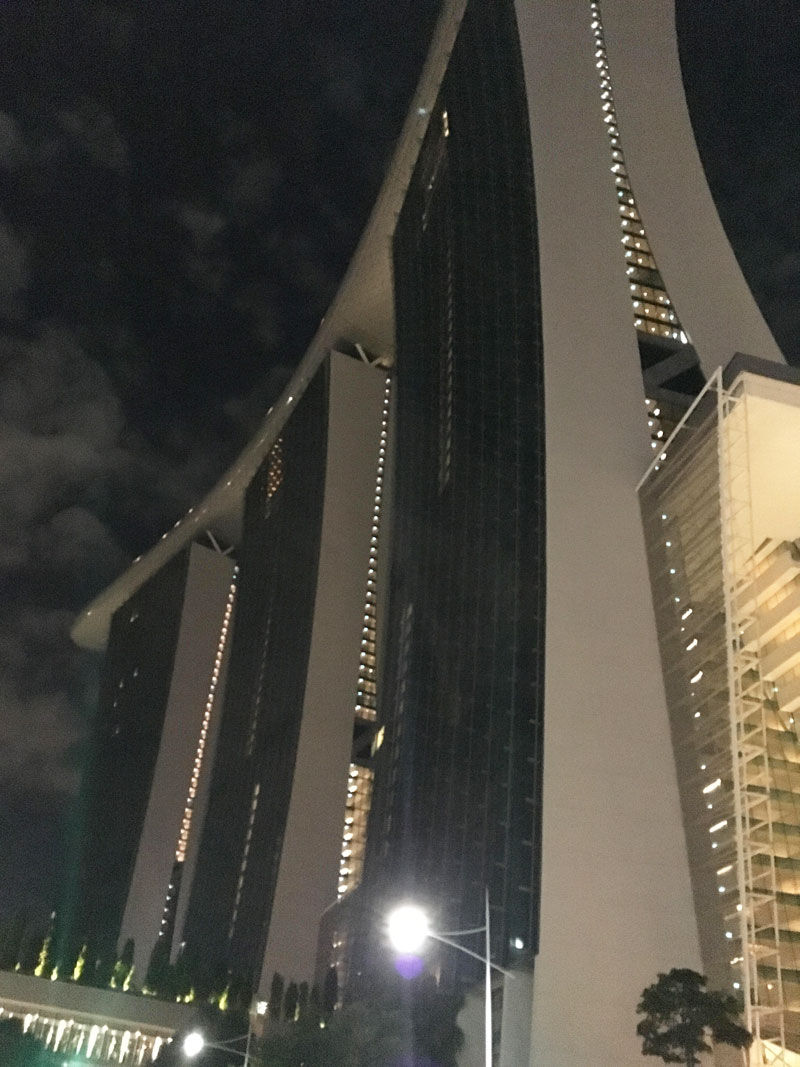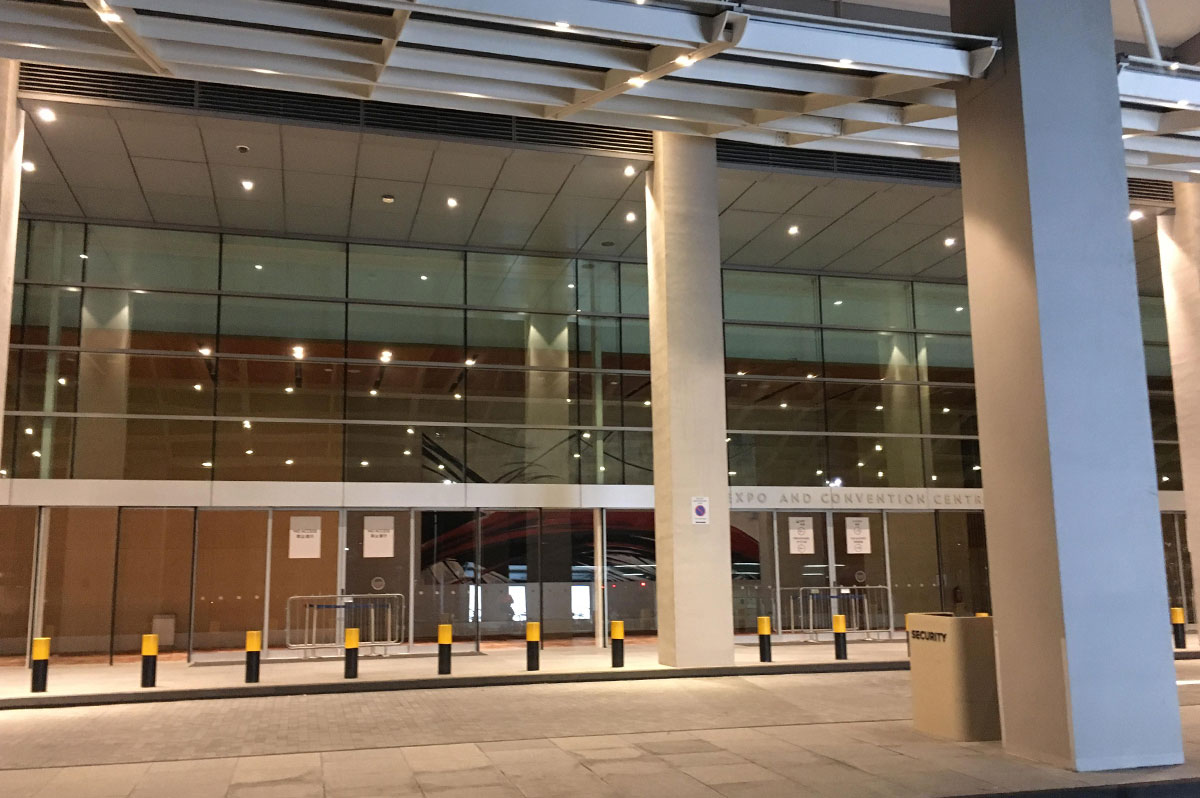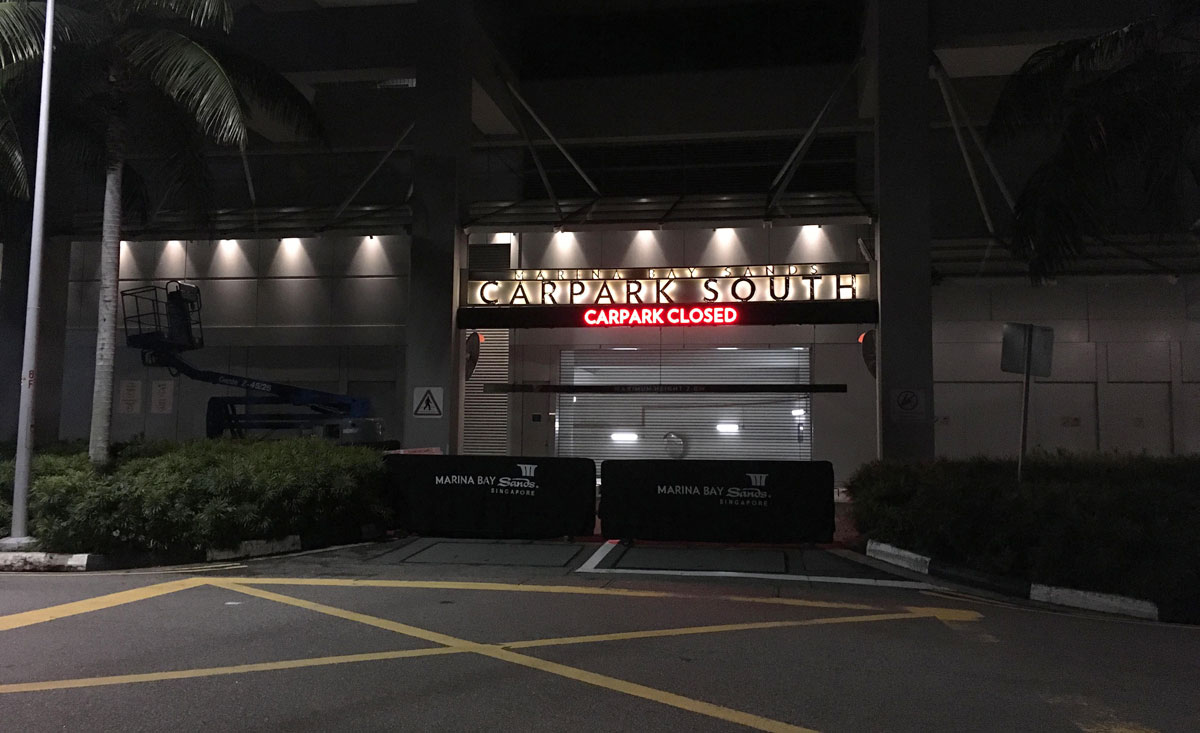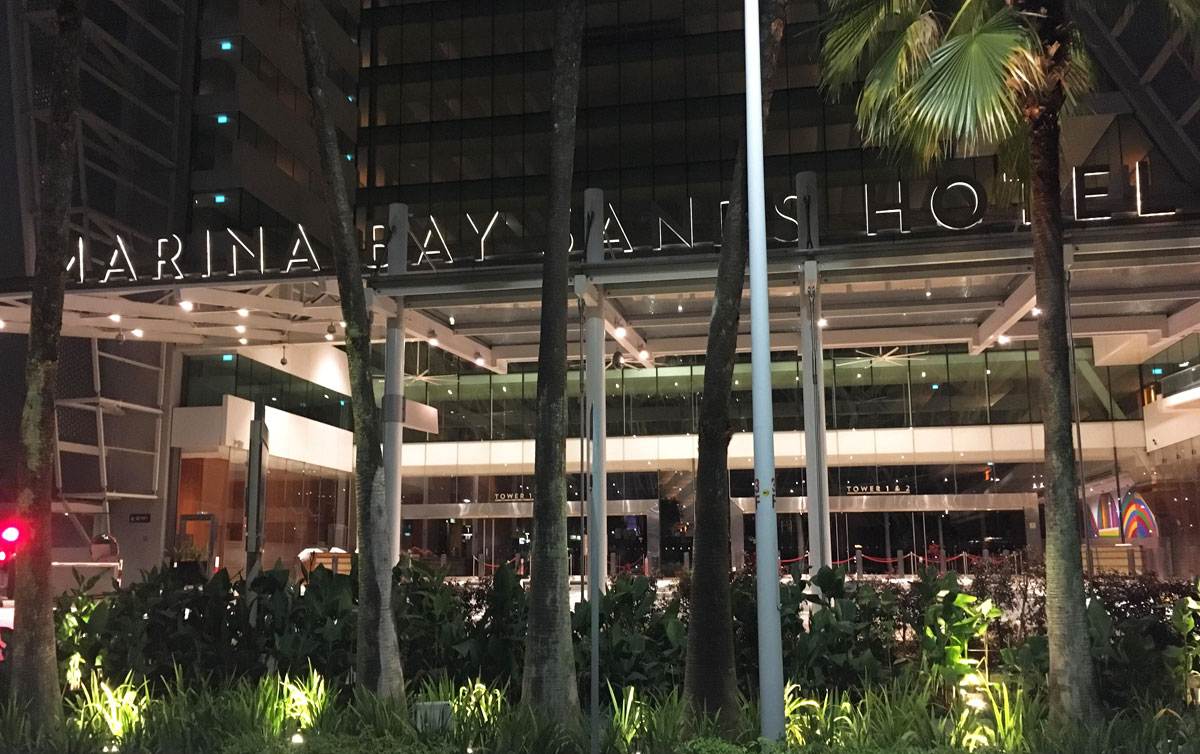 Prior to the temporary closure, those who were serving out their Stay-Home Notice in Swissotel were treated to this view of MBS just a few weeks before: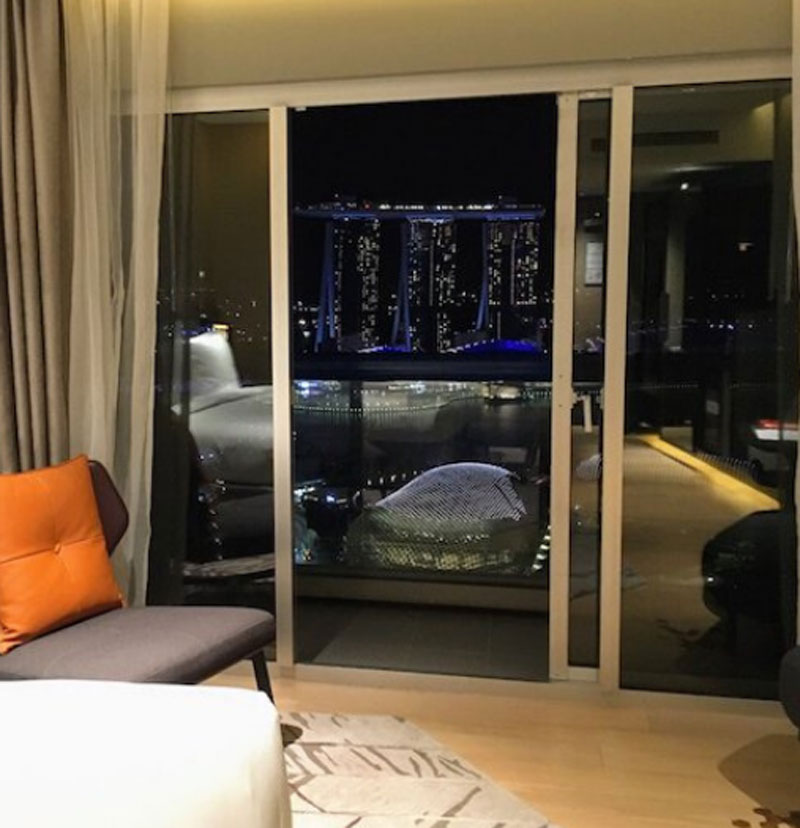 And the contrast between Swissotel and MBS could not be more stark, judging by the number of room lights that were still on at 1:30am on April 8: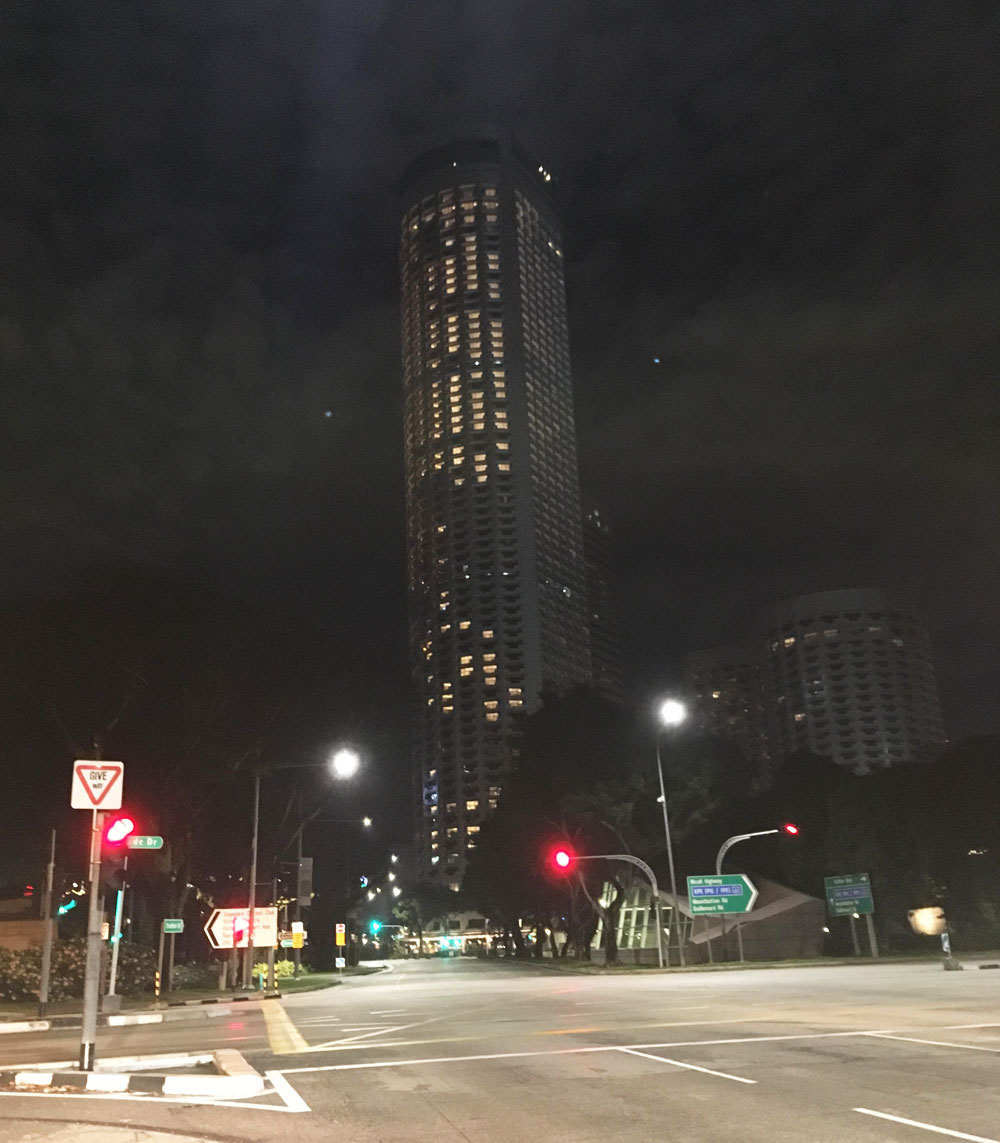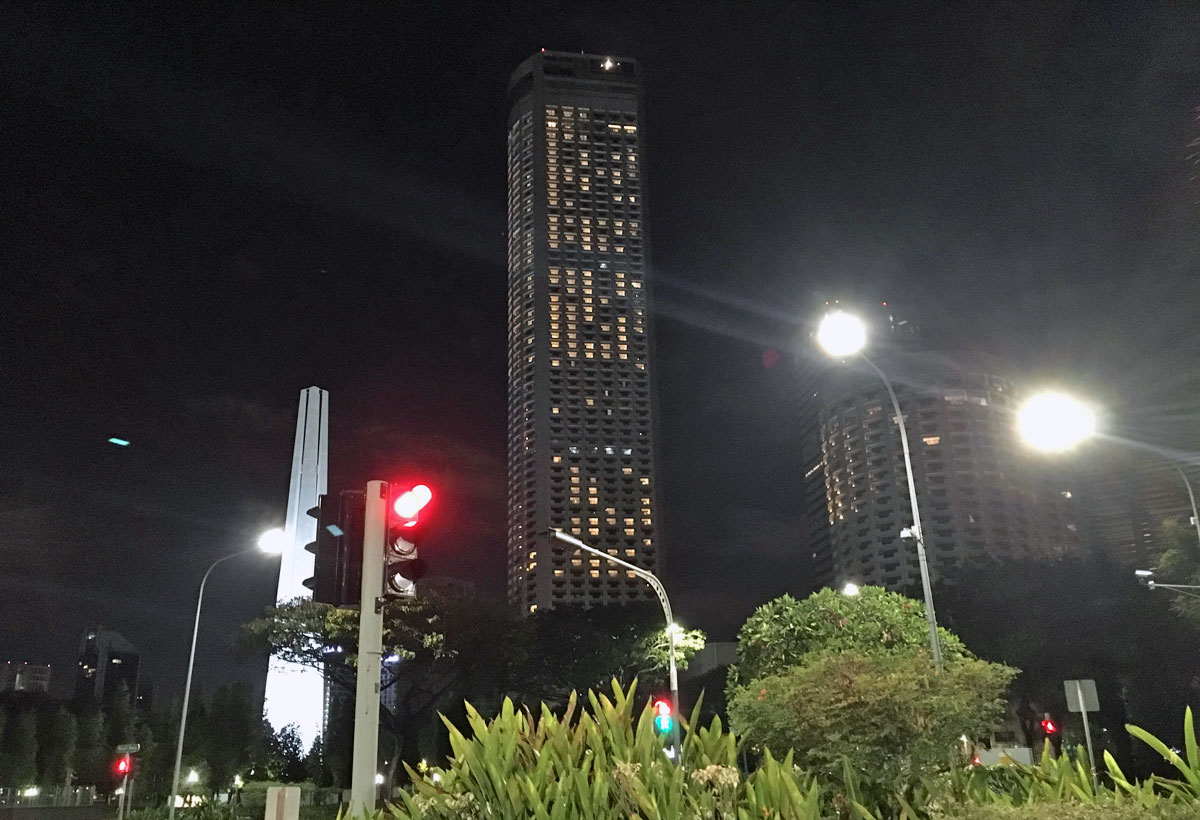 But it is not just MBS that has gone down.
The celebrated bright lights of the Marina Bay area, such as those on the Helix Bridge, have mostly been turned off because there is just no activity as people have been urged to stay indoors: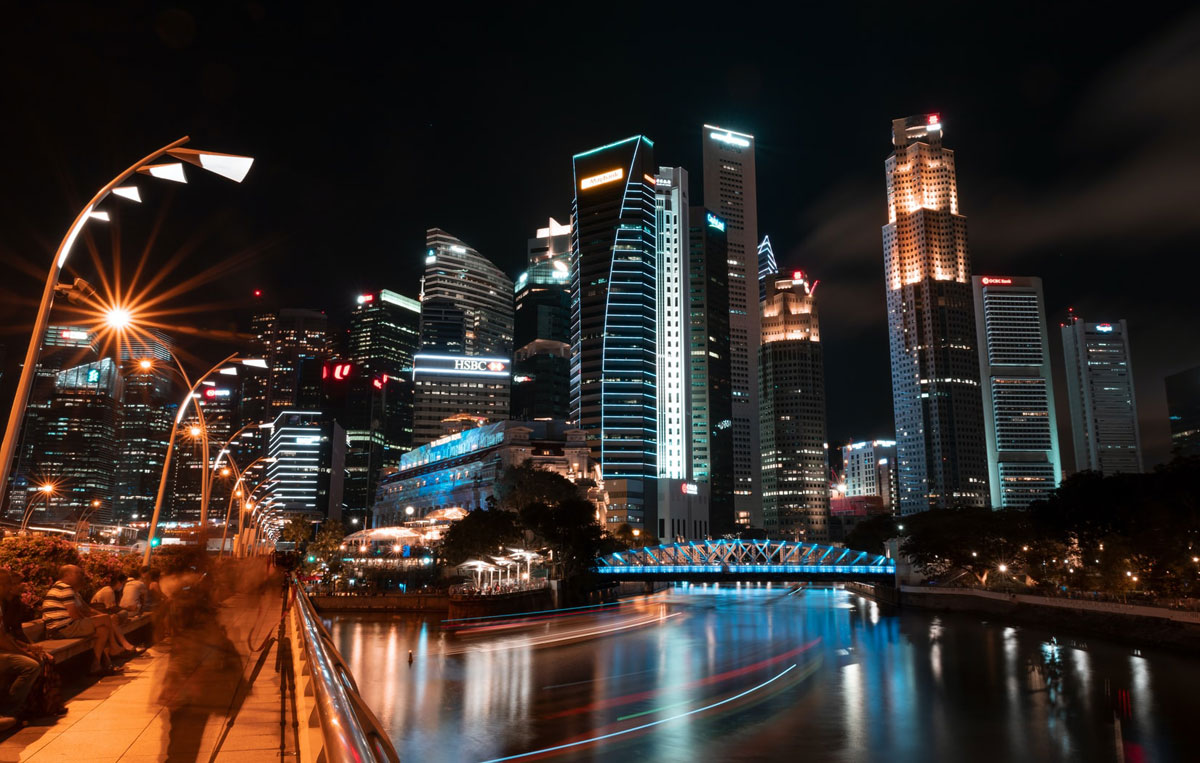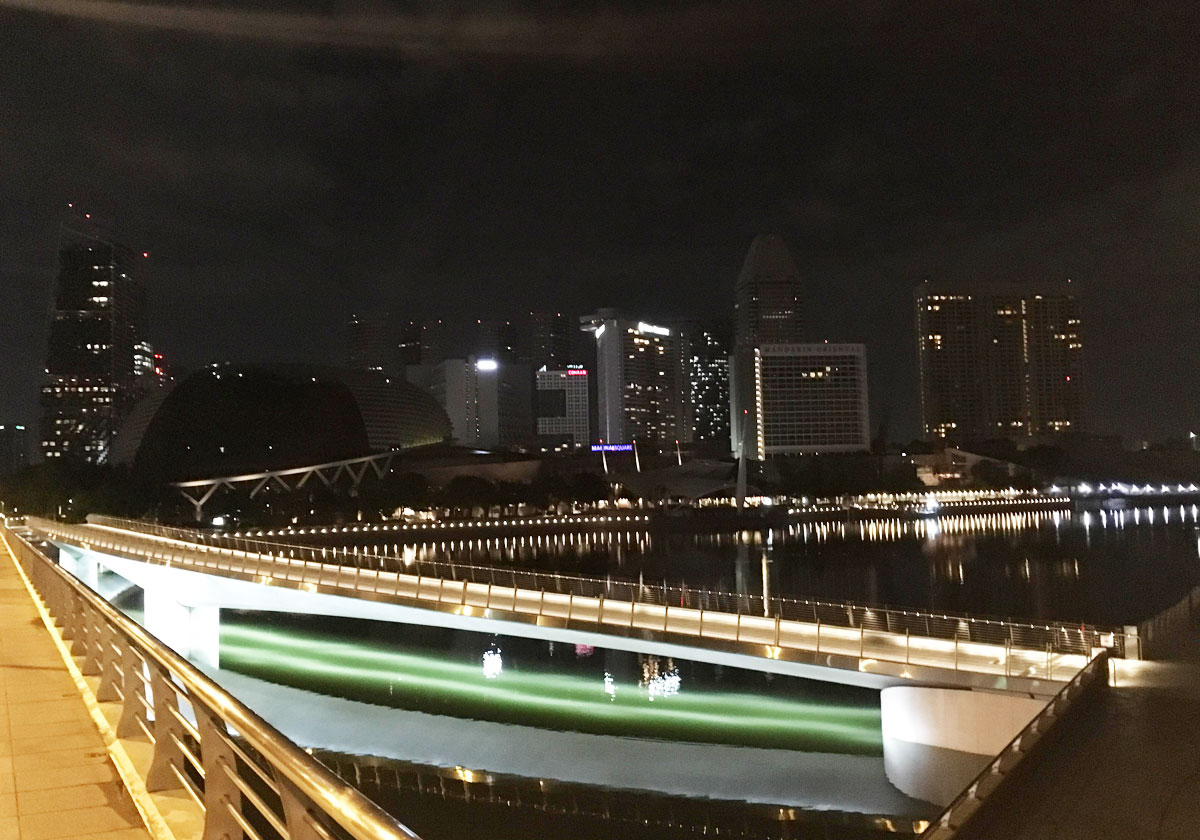 Custom House has also gone dark: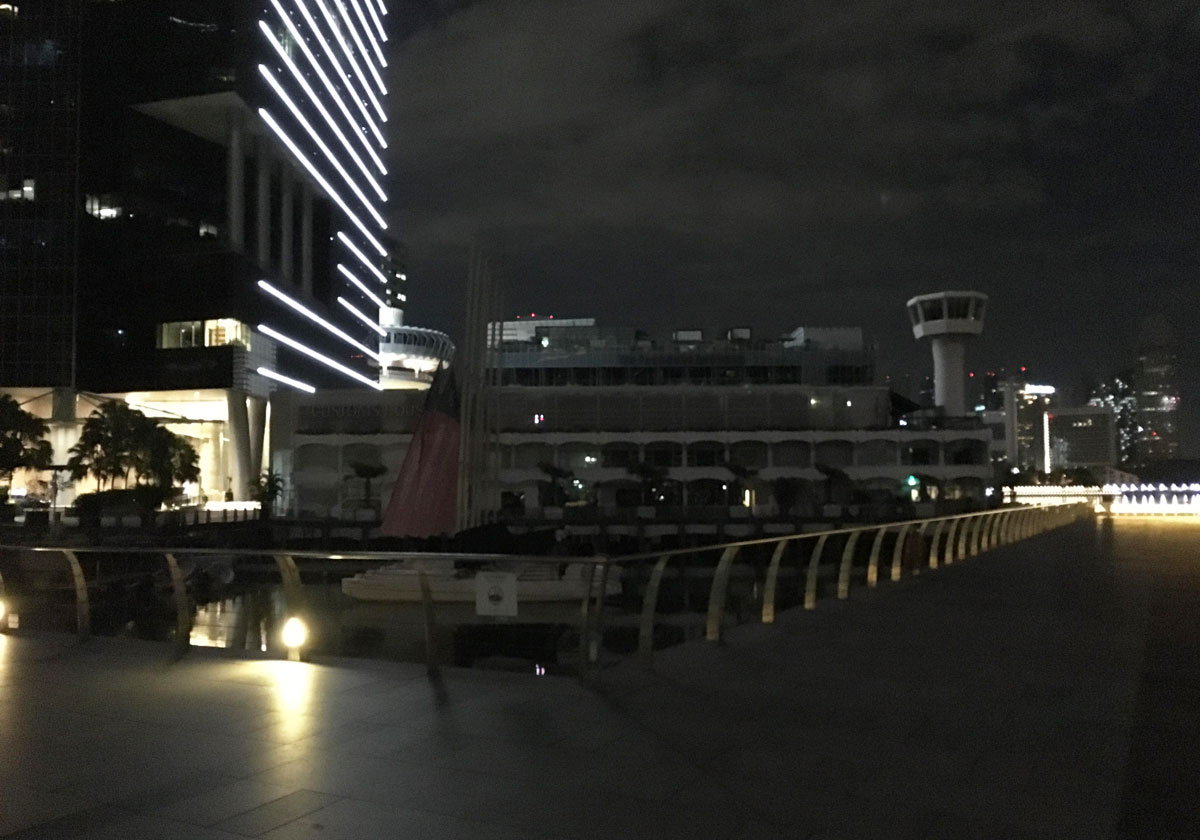 Other hotels in the bay area that were similarly affected as MBS, included the majestic Fullerton Hotel and Mandarin Oriental: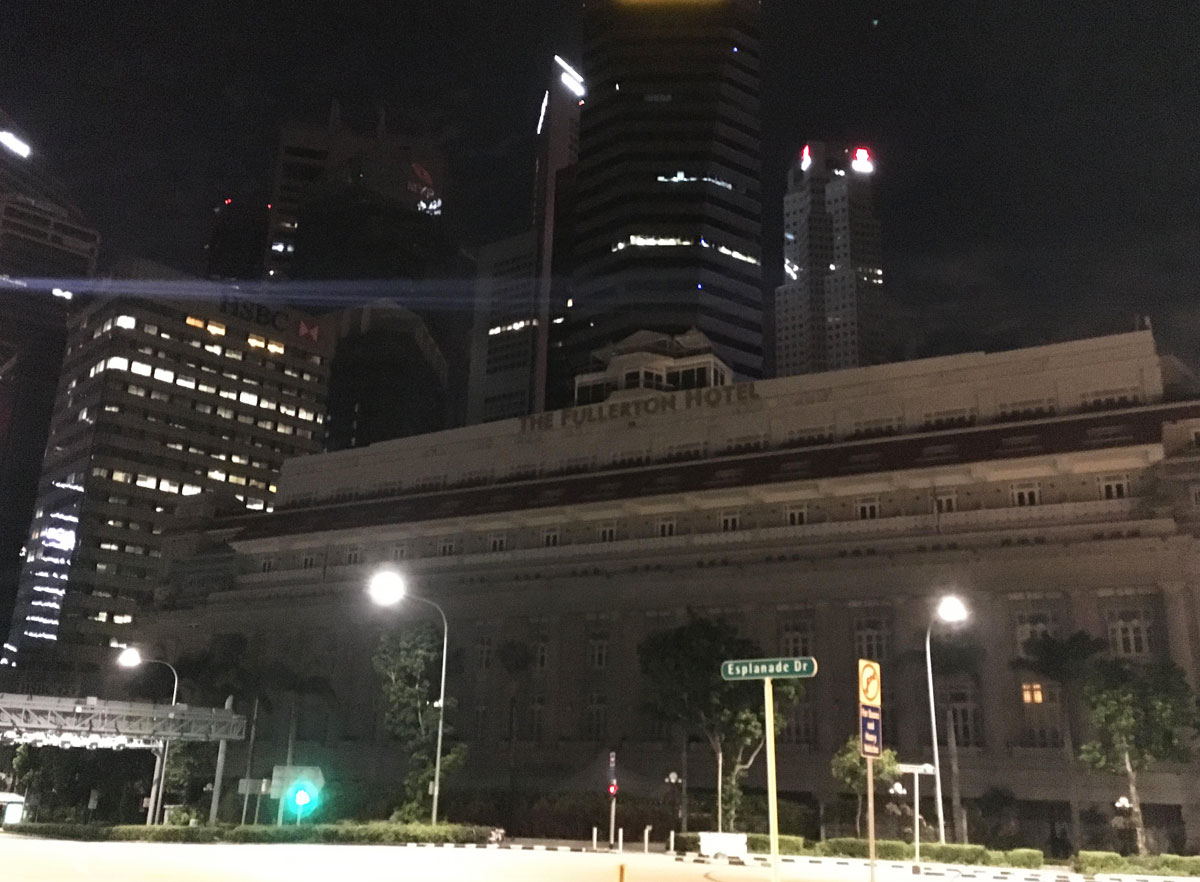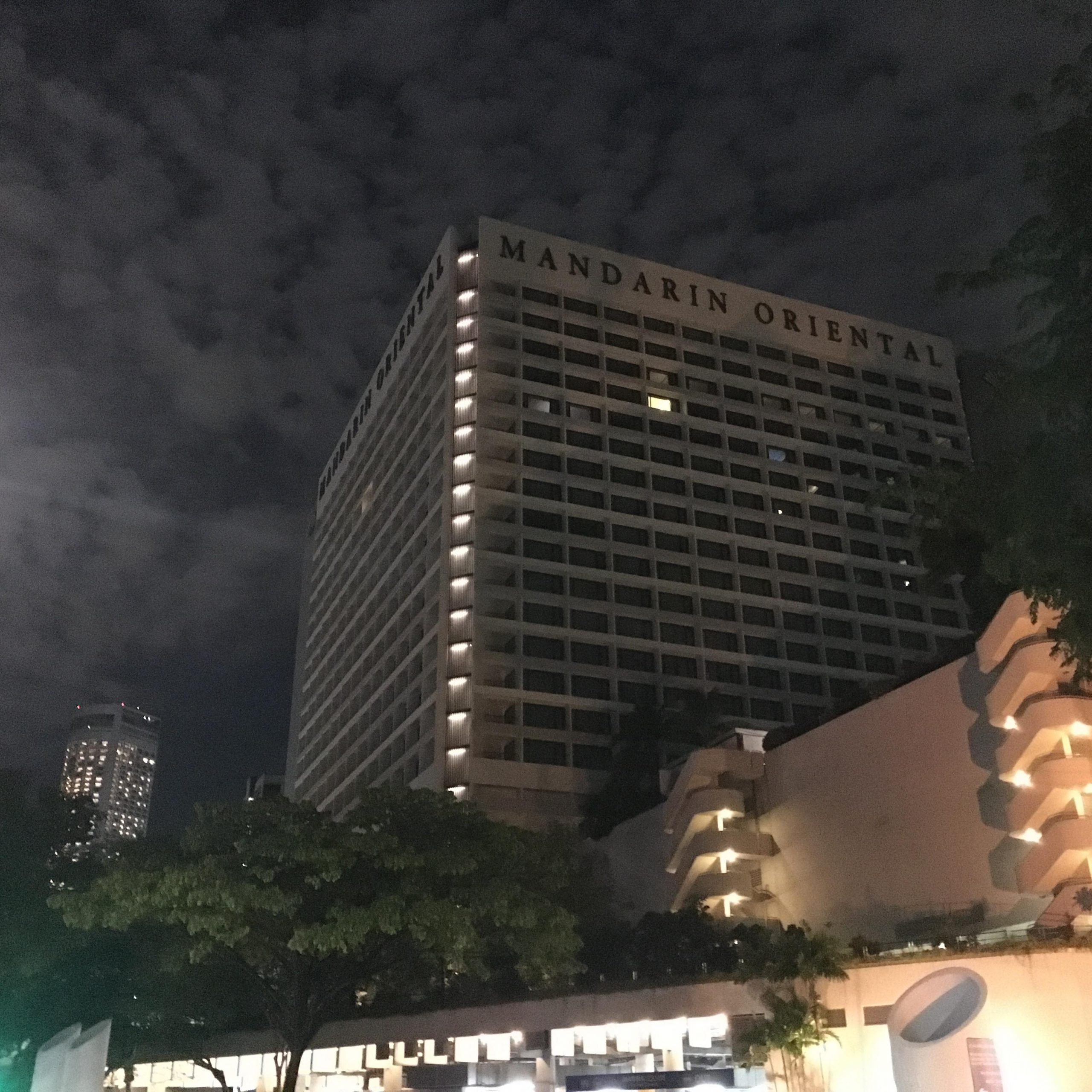 MBS will remain lit in April
For the month of April, the integrated resort will continue to be lit every night from 7.30pm to 11pm, according to MBS.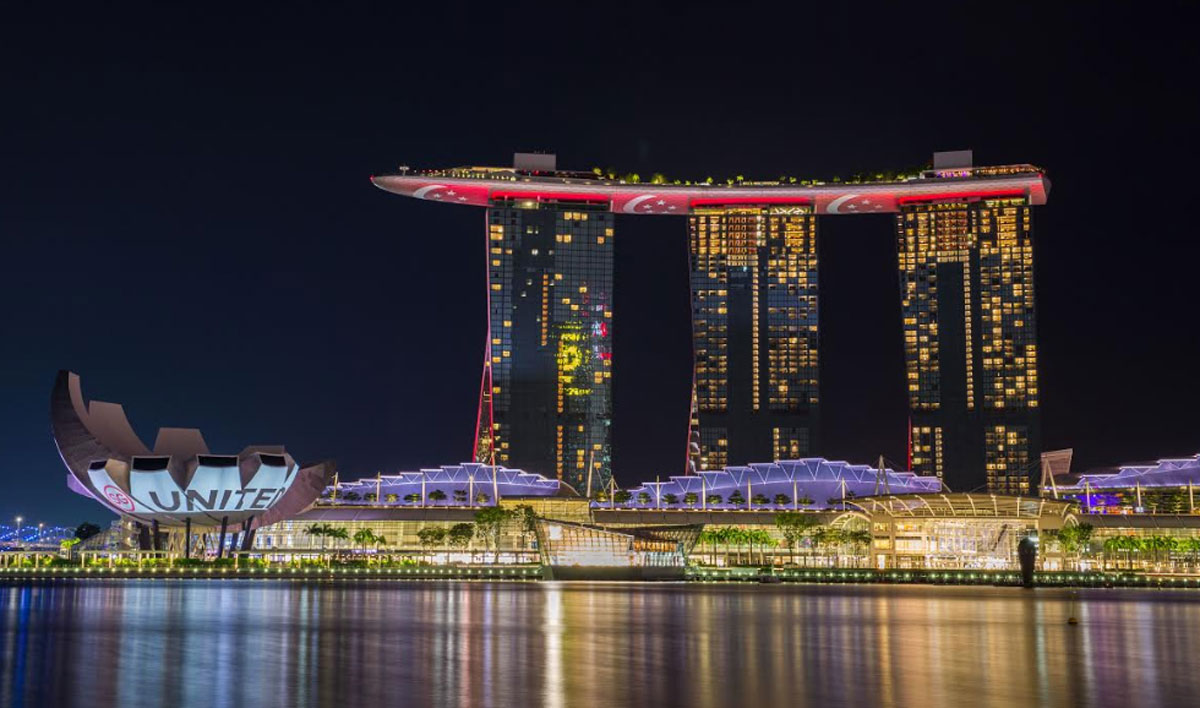 MBS said it is lighting up the exterior of the three hotel towers and underbelly of the Sands SkyPark, along with the facade of ArtScience Museum to rally behind the nation's ongoing SG United efforts.
This is believed to be the first building light-up for SG United.
If you like what you read, follow us on Facebook, Instagram, Twitter and Telegram to get the latest updates.