A person has been spotted in a white hazardous material suit (or hazmat suit) and stylish heels holding her luggage at the Atlanta airport in the United States (U.S.) on March 3, 2020.
Person spotted at airport in a hazmat suit & heels but no mask
While already at the height of fashion, the person was also seen holding on to a leopard-print luggage with gloves on.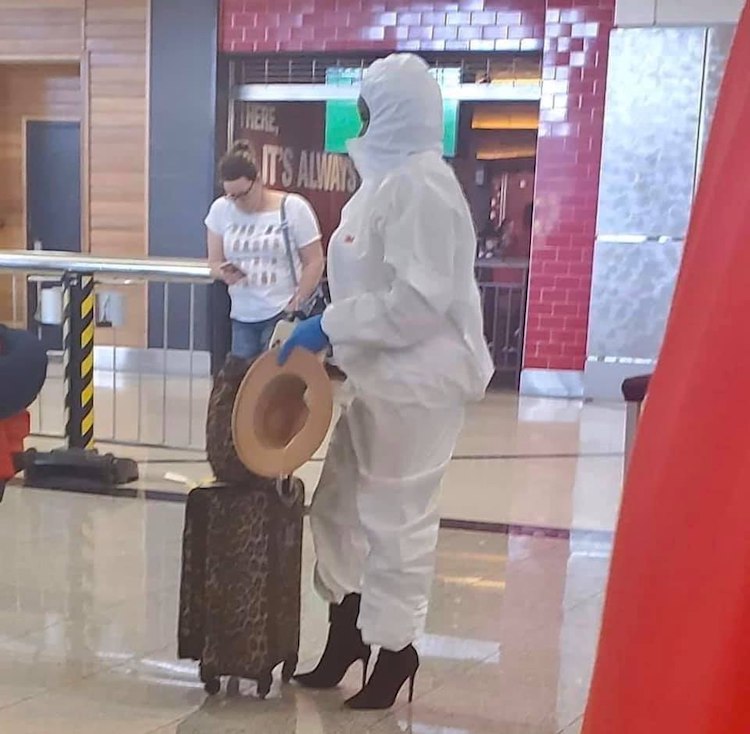 As of March 6, the post has garnered over 3,000 shares and over a thousand likes.
However, in a follow-up comment, it was revealed that the hazmat suit-wearing fashionista was not wearing a mask.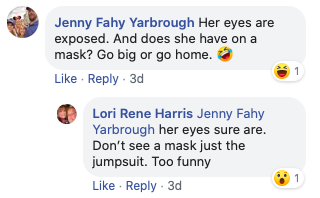 In another sighting in New Zealand, a male shopper was spotted outside a supermarket in Whanganui, donning a hazmat suit, but without any gloves on, according to New Zealand Herald.
How effective is the outfit against Covid-19?
While this particular outfit might be fashionable, it might be hard to tell if it would be effective against Covid-19, as the person spotted in the suit does not have a face mask.
In addition, the greatest danger are the heels, which might cause falls.
According to the United States Department of Homeland Security, a hazmat suit serves as "an overall garment worn to protect people from hazardous materials or substances, including chemicals, biological agents, or radioactive materials".
It is often used as a form of personal protective equipment (PPE), by firefighters, emergency medical crews, paramedics, researchers, personnel responding to toxic spills, specialists cleaning up contaminated facilities and workers in toxic environments.
According to Safety and Health Practitioner, it is important to understand how to wear the suit properly.
In addition, the suits often need to be handled or maintained, according to the type of hazmat suit.
Currently, the best thing you can do to protect yourself against the coronavirus is to practise good personal hygiene by washing your hands regularly, according to the Ministry of Health (MOH).
Here's a screenshot of the full post: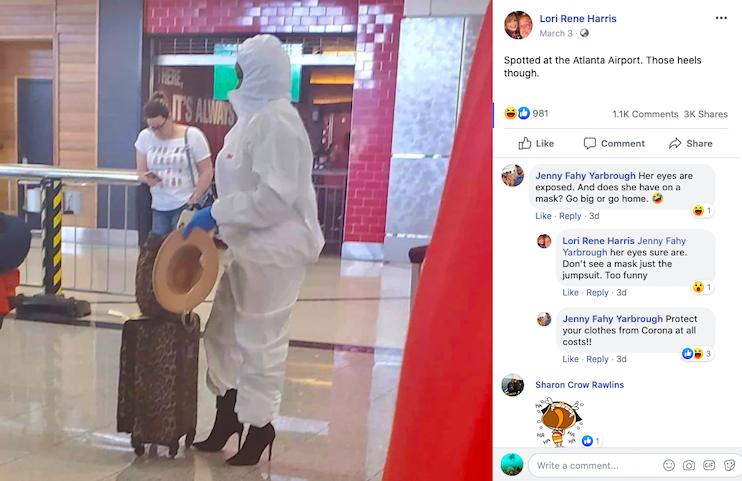 Top photo via Lori Rene Harris/Facebook
Content that keeps Mothership.sg going
---
??️
$15 all-you-can-exercise fitness pass?!?! Sign us up!
✈✋
If you own a drone, read this
If you like what you read, follow us on Facebook, Instagram, Twitter and Telegram to get the latest updates.