Unmanned aircraft (UA) users, take note.
Come Apr. 2, 2020, it will be an offence to operate an unregistered UA with a total weight of more than 250g, the Civil Aviation Authority of Singapore (CAAS) has stated in a press release.
A UA is an aircraft that can be flown or used without any person on board to operate it. Some examples of UA include radio-controlled aircraft, drones and remote-controlled kites.
Additionally, a UA user must be at least 16 years old at registration.
The registration itself has commenced on Jan. 2, 2020, so as to give UA users a grace period of three months before enforcement kicks in.
Why is there a mandatory registration for UA now?
UA have become increasingly popular in recent years, and and can be used for inspection, surveillance, delivery as well as search and rescue operations.
Singapore's airspace is busy and we live in an urban and densely populated environment. To ensure aviation and public safety, the flying of UA must be carried out in a safe and responsible manner.
UA registration seeks to facilitate the use of unmanned aircraft taking into consideration airspace use, aviation and public safety, and security risks. It will also facilitate traceability and accountability in post-incident investigations.
The past year has seen a number of incidents involving UA.
On June 18 and June 19, the sighting of unauthorised UA in the vicinity of Changi Airport resulted in the suspension of operation of one runway over short periods of time. This resulted in the delay of some 37 scheduled departure and arrival flights, with one arrival flight being diverted to Kuala Lumpur.
This was then followed by a second similar incident on June 24, in which unauthorised UA activities delayed 18 departure and arrival flights and forced the diversion of seven others, CNN further reported. As a precautionary measure, flights were carefully regulated for short periods of time that day.
Stricter penalties for errant UA use
On July 8, 2019, Senior Minister of State for Transport Lam Pin Min spoke in Parliament about the incidents, adding that the mandatory registration regime will help ensure that UA operators will be more responsible with their devices. He also stated there will be stricter penalties against errant UA users.
Hence, starting from April 2, 2020, it will be an offence to operate an unregistered UA that weighs above 250 grams in Singapore. Offenders could face a fine of up to $10,000, or imprisonment not exceeding 6 months, or both.
Okay, I guess I need to register my UA. What do I need to do then?
Here's what you need to do to register:
Purchase a registration label for S$15. This can be done either online or at a designated SingPost post office (see image below).

Stick the registration label on your UA, take a photo of it, then complete the registration online at the UAPortal.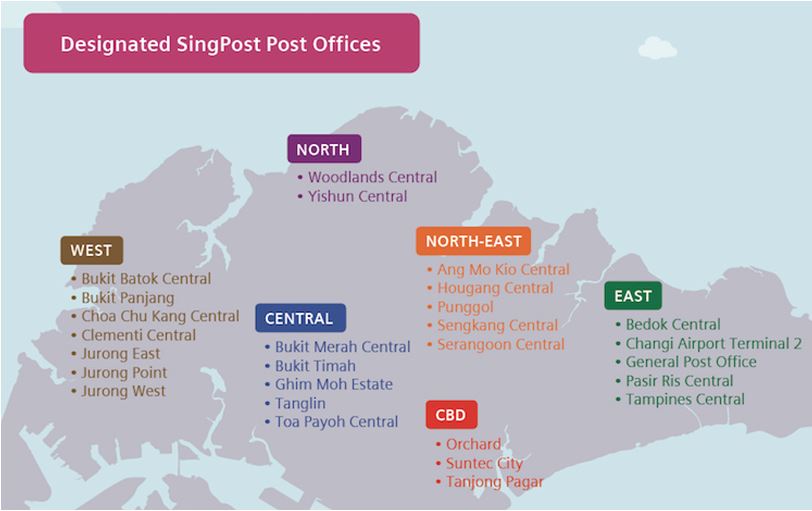 If you are a Singaporean or Permanent Resident (PR), you may purchase up to five registration labels. If you are neither a Singaporean nor a Permanent Resident (PR), the limit is just one label.
If you sell off your UA after it has been registered, you must de-register your UA, remove and destroy the registration label from the UA.
As for the new owner of the UA, he must purchase a new registration label, and register the UA.
You will also have to de-register your UA if it is lost or damaged beyond repair, or if the label is damaged.
You can visit caas.gov.sg/UAregistration to find out more about UA registration and regulatory requirements on UA in Singapore.
Now you know.
Top photo from CAAS
If you like what you read, follow us on Facebook, Instagram, Twitter and Telegram to get the latest updates.