Singaporeans have an unspoken affinity with comedian Ronny Chieng.
This is mainly because the Johor Bahru-born Cantonese Malaysian spent 10 years studying here in Fuchun Primary School, Pioneer Secondary School, and Pioneer Junior College.
So, some possessive part of us would like to claim him as our own, even though we know we shouldn't because that's such an uncool thing to do these days when cosmopolitan global citizens are the in thing, and the concept of nationality is only getting more nebulous and nativism is a dirty idea.
Regardless, this Singaporean Son we wish we had then moved to Australia to study law, before heading to Manchester, New Hampshire in the United States.
In 2015, Chieng moved to New York City after he was hired as the angsty correspondent on The Daily Show with Trevor Noah on Comedy Central.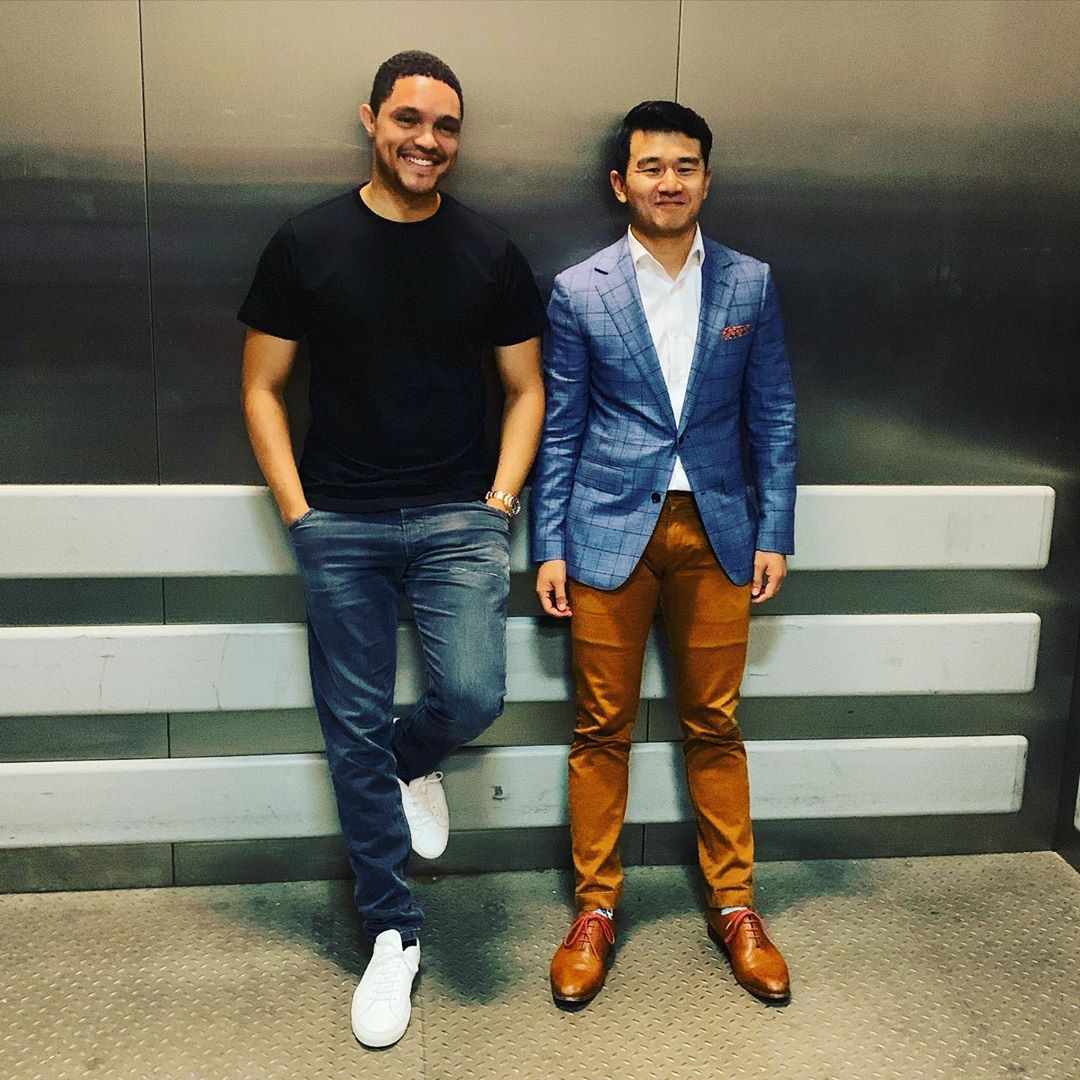 Chieng's parents are still residing in Singapore.
The effectively bilingual 33-year-old then starred in the Crazy Rich Asians movie that came out in 2018, which was set here.
Come Nov. 29, Chieng will come back to Singapore for his upcoming stand-up gig at the Esplanade Theatre at 7pm, slated to last 70 minutes.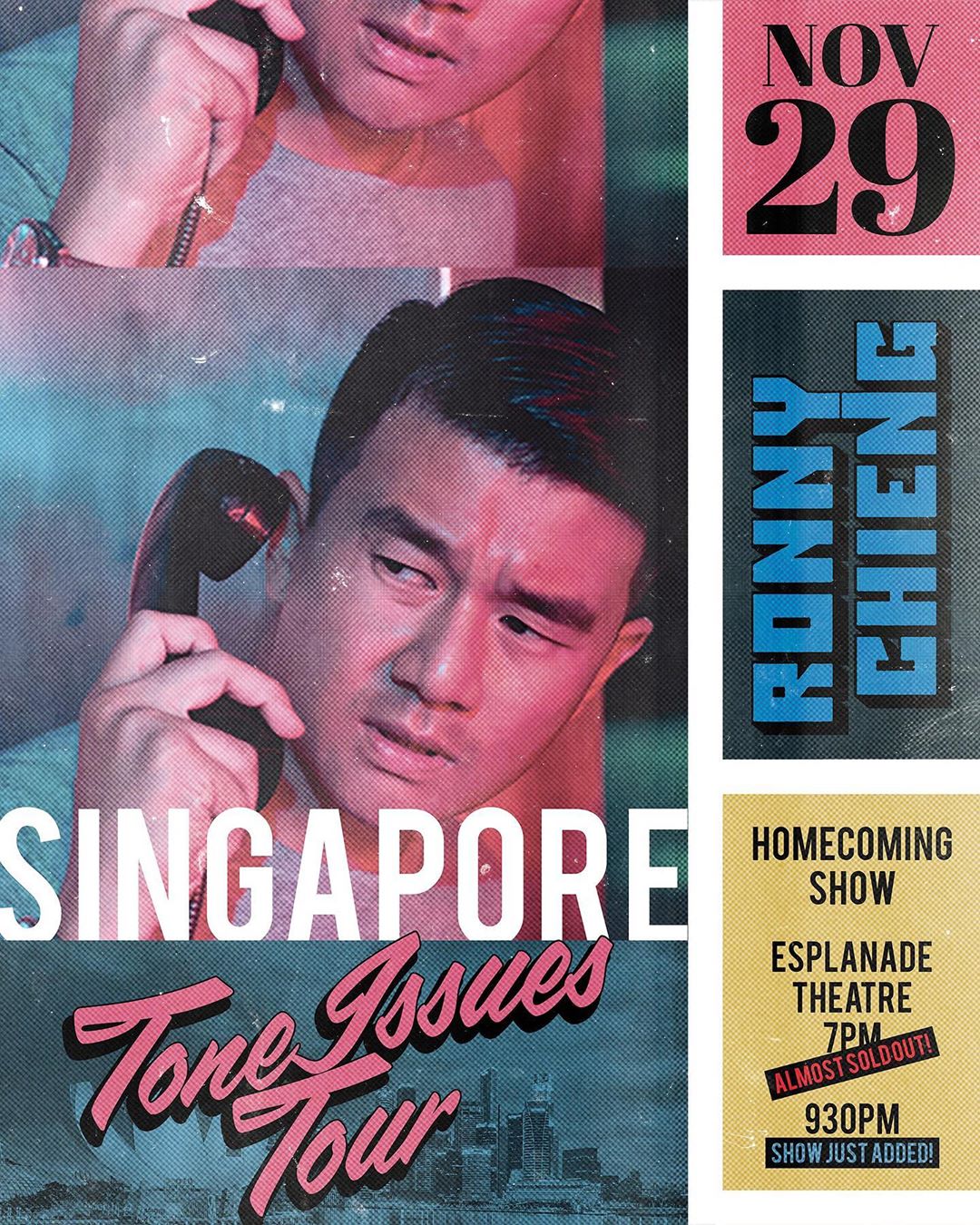 In the run-up to his gig proper, Mothership spoke to Chieng over the phone recently as the quintessential third culture kid fulfilled his publicity duties by subjecting himself to our questioning.
A snippet of the free-wheeling interview can be viewed here:
A transcript of the full conversation can be read below.
Some parts have been condensed for clarity.
---
Question: What are your fondest memories of Mahathir?
Hahahahaha.
My fondest memories of Mahathir?
My uncle and my dad speaking very highly of him when I was a kid, I'm talking like Primary 2. So, you kind of like, you're too young to really know what the hell anything moves, government, politics.
So, I didn't really like have context to what they were talking about.
But I just remember them saying good things about him. He said this, and this is a reasonable or logical thing to say and do, and they can't understand why people will disagree with him in this situation.
But I had no idea what they were talking about.
I wish I could be more specific.
Question: Were you a funny kid in school in Singapore?
No, I don't think so. It's probably a better question for people I went to school with.
Actually, I did a show in Australia about going back to where you came from. And we filmed my episode in Singapore, and I actually spoke to my Pioneer Junior College form teacher, Mr Tan.
He said something very honest, if you want to know you can go check out that episode if you can pirate it.
I used to go to Fuchun Primary School in Woodlands and my friends go to Yuhua Primary School.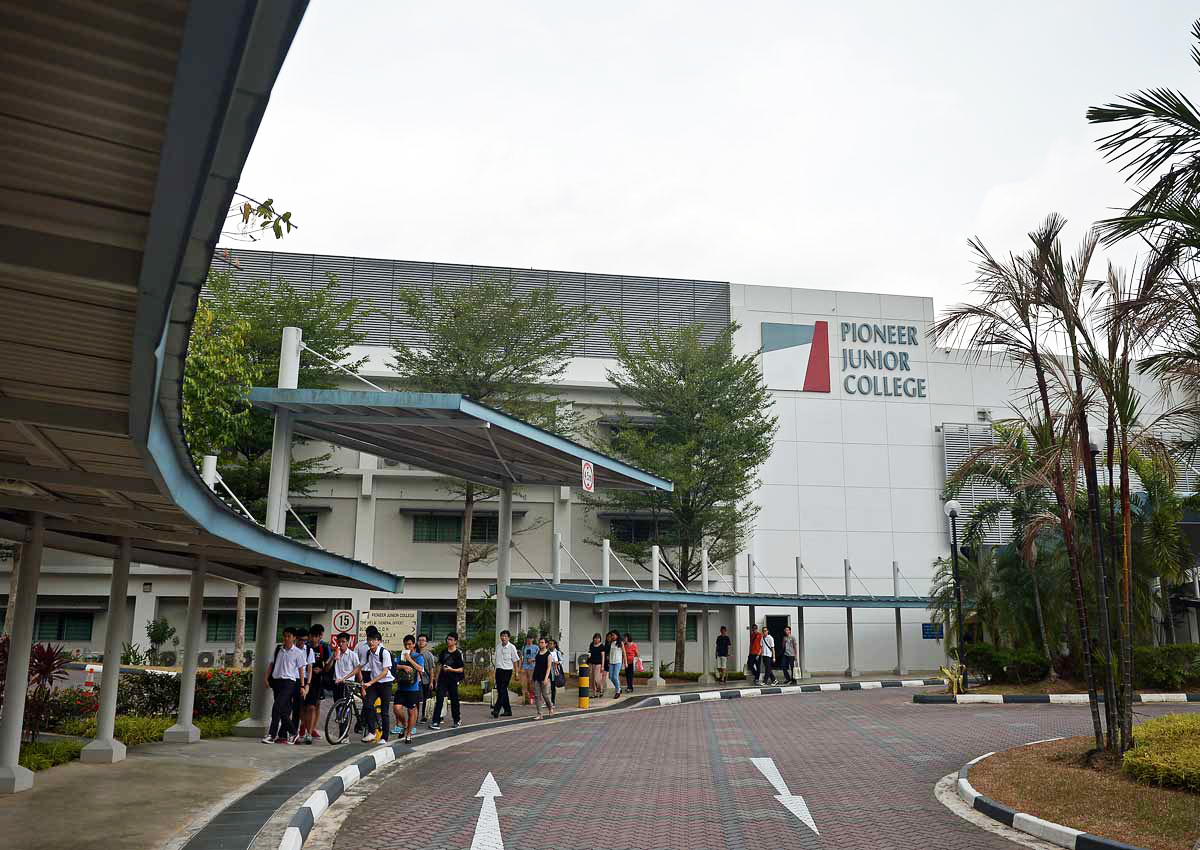 Question: What are your fondest memories in Singapore?
Damn. Going out at night to play basketball in the neighbourhood.
Because when I think you were in primary school and secondary school in the 90s, leaving the house at night was a big deal for me and my family. Leave the HDB flat to play basketball at night with your friends.
It was pretty independent to be able to do that. Going to friends' houses to play video games.
I'd walk from Jurong East to Bukit Batok. Those were really the best times.
Question: What would you say to kids in Singapore who see you and think it is surreal that someone who studied in Singapore is now doing comedy big time in the United States?
I don't know if I'm big time, but I would say in Singapore especially, I think don't let people give you some kind of number, whether it's a test score or ranking, school ranking or straight up exam score.
Don't let anyone give you a number and tell you that's all you're worth. Don't let them do that.
You're more than just a number.
Question: Do you think doing comedy in Singapore is more difficult than doing comedy in the US and Australia?
That's a good question. I think in some ways, yes, you have to be more careful of what you say in Singapore, I think that's fair to say.
Especially if you're talking about political issues and social commentary.
I also think it is a smaller market in Singapore.
So, less of a margin for error. And because it's a smaller market there's fewer opportunities to showcase yourself and fewer platforms to perform.
There's also less competition, less comedians to compete with.
With fewer people, arguably you'd have more space to create things, and not worry that someone else has done it already.
Question: How would you describe the Singapore comedy scene?
I think it's doing really well.
In 2010, I think, back then everyone was doing a "Russell Peters Tribute Band".
Now I feel like everyone's doing their own thing. There's some funny, original, authentically Singaporean, sophisticated comedy being done.
I think Rishi (Budhrani) and Sharul (Channa) are doing a great job, I think Jinx Yeo is super funny.
In Malaysia, Jason Leong, (Phoon) Chi Ho, (Kuah) Jenhan, Douglas Lim, I think all these guys are creating funny comedy that is very authentically Singaporean and Malaysian.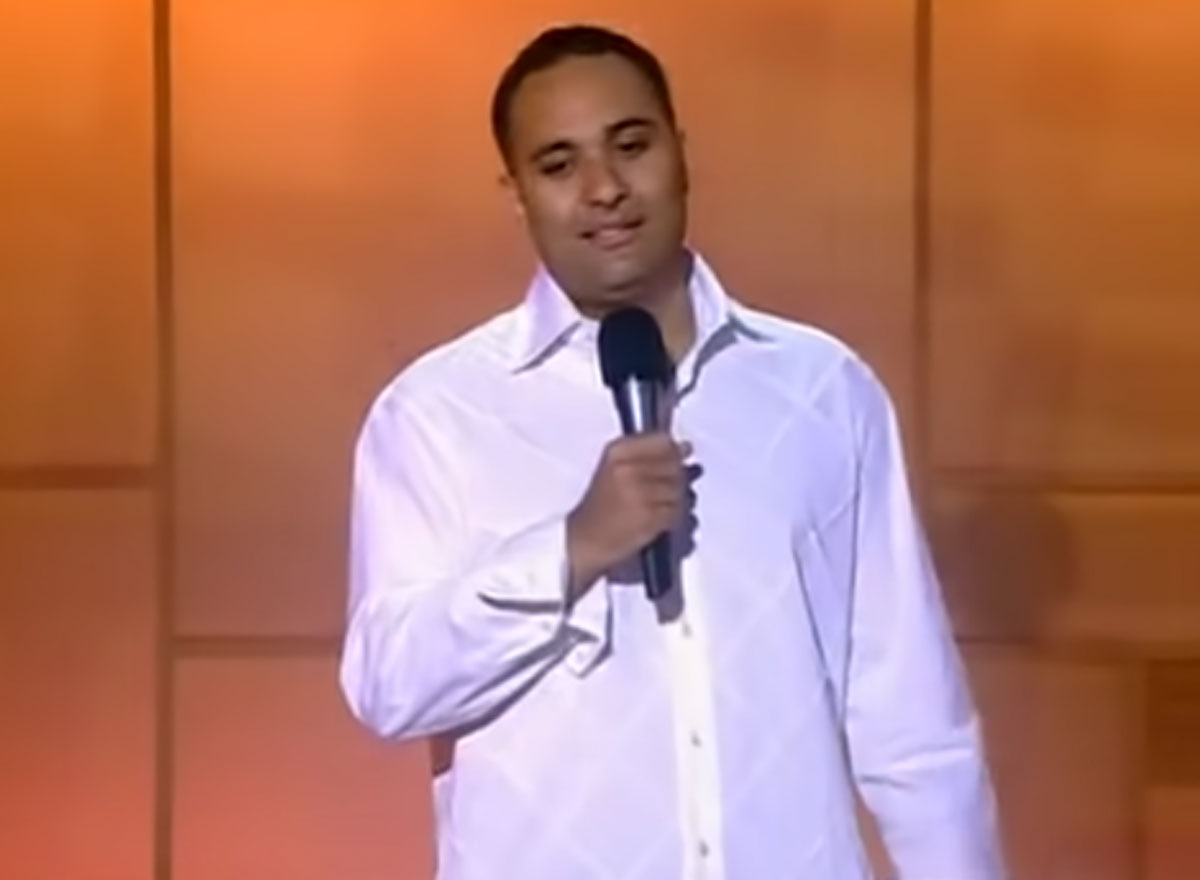 Question: What can Singaporeans expect from your show here and will there be political or social commentary?
I'm not really constrained by it, probably because I don't live there.
Probably because I don't live there I don't really spend a lot of time like writing jokes about it.
Anything that happens while I'm there, you know, that I think about, I'll probably talk about, but on the whole, I can't think of anything off the top of my head that I already plan to talk about.
Question: You have an angsty persona on The Daily Show. Do you have to warm up to get angry?
Unfortunately, no, not really.
I'm naturally a pretty grumpy person. Most of the time I'm not that grumpy.
I think my wife says that I just have a tone issue. People think I'm angry but I'm not that angry, which is where the show name comes from.
I'm actually not that mad. Just people think from the tone I'm pissed off, but I'm not pissed off.
Yeah, I was thinking you'd sound more pissed off over the phone, but you sound pretty normal.
You probably asked the best questions out of the three interviews I've done so far.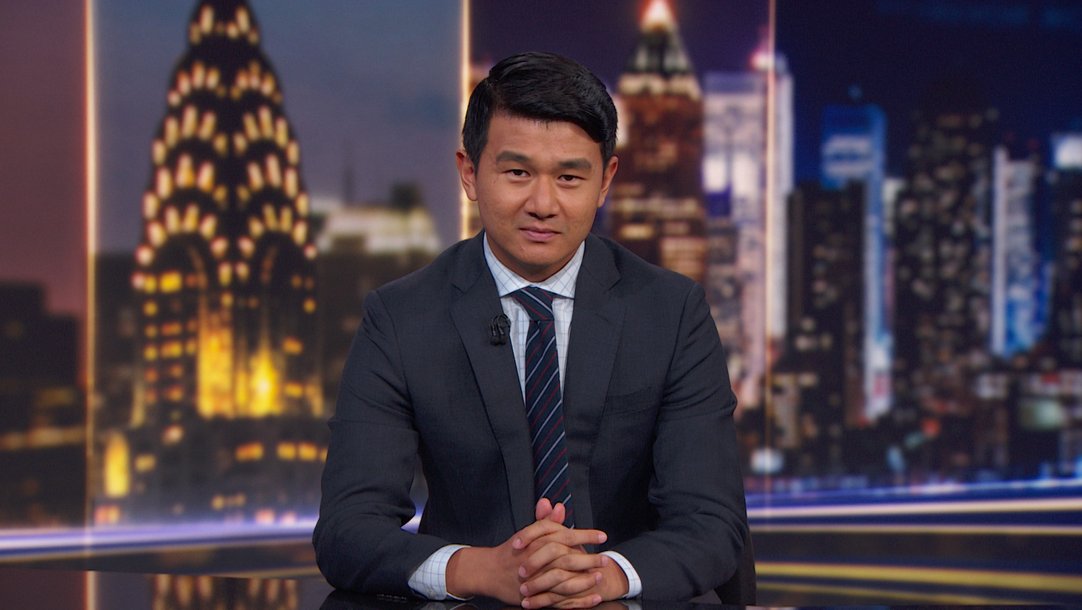 Question: Where do you write your material? Sit down and write for a few hours a day, or do you get inspired when taking a shower?
I write a lot on stage. So what I do is every night in New York city I go do five or six shows every single night, you know, about 10 to 15 minutes each show.
I just figure out the jokes. I'll think about jokes in the day. I'll never stop thinking about new material and later at night.
My process is I write on stage a lot.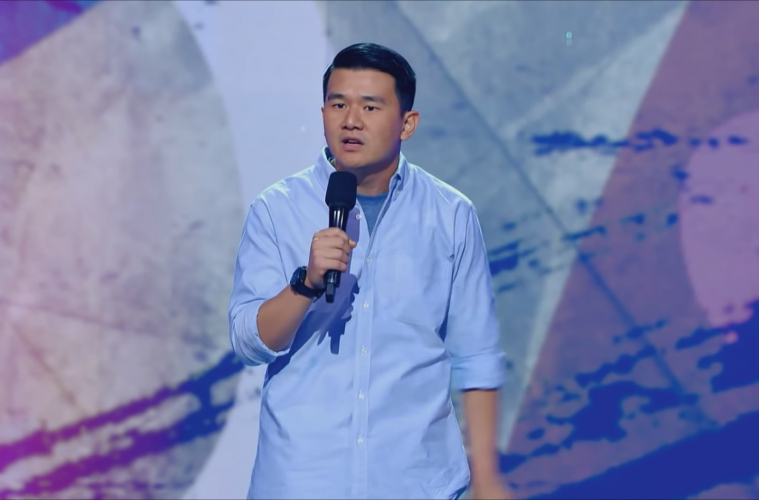 Question: You once said in an August 2018 HuffPost interview...
You did your research man. You see this guy is killing it.
Dude, no one else has done their research, it's all the same dumb questions, you're the best, I'm telling you.
You're killing it. I'm sorry, what's your question?
Question: You once said in an August 2018 HuffPost interview that you don't have to speak English to have sophisticated political opinions. Can you give us a sophisticated political opinion in Mandarin then?
Oh, you're trying to test me.
[Ronnie speaking in Mandarin and English]
What would you like to hear? American or Singaporean?
[In Mandarin] Anything that you are comfortable with.
[Ronnie speaking in Mandarin and English]
In America, the news coverage tends to focus on the more extreme points of view.
But a lot of people don't understand that the United States is a huge country.
There are a lot of people in the middle and their views are not represented on TV.
Those of us outside of America, non-Americans, need to understand this. The people we watch on the news in America are not representative of all Americans.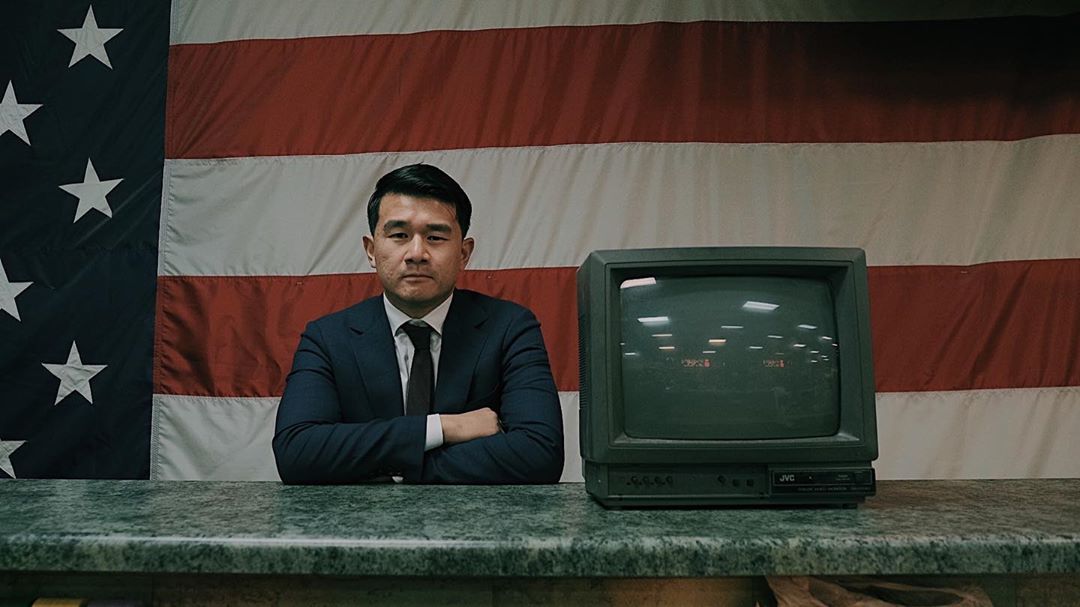 Your Mandarin is terrible. But it is still okay.
Yes, it is terrible. Hahahaha. Awww man. I was trying man. Hahaha.
Question: You're doing a Netflix special called Asian Comedian Destroys America!, out on Dec. 17. Is that title a porn reference?
Porn reference? No. It's not. It's actually a YouTube clickbait reference.
That's correct?
What you mean it's correct? So you're testing me if it's correct?
Of course it's correct, I came up with the title, obviously I know what the hell it means.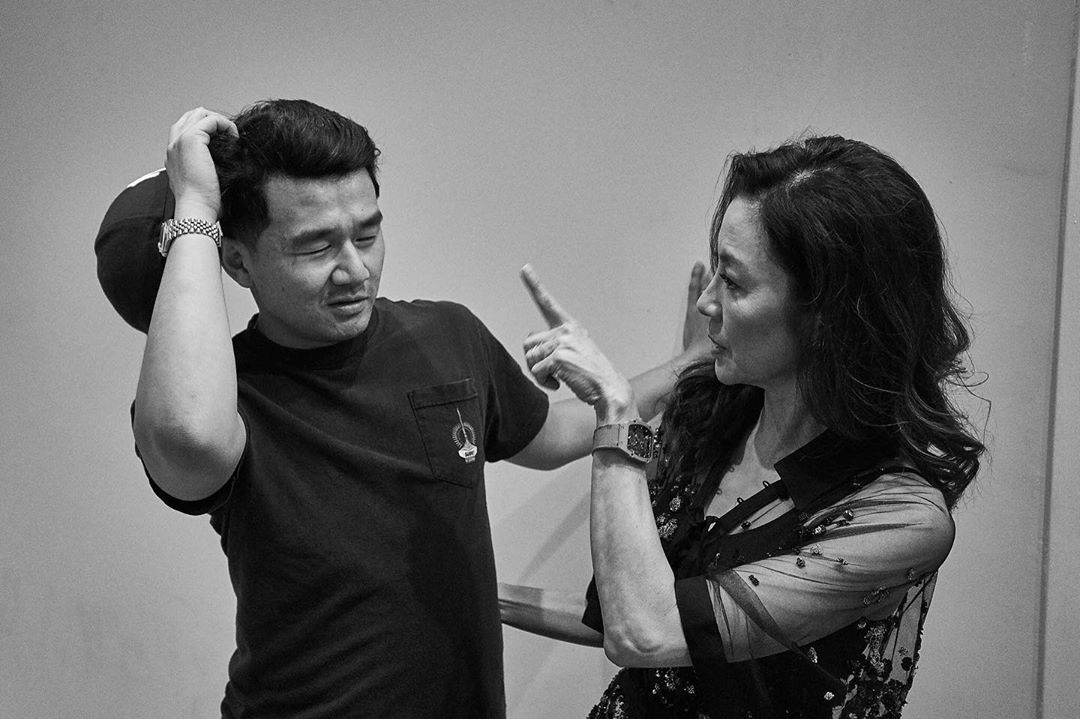 Question: Would you like to give a shoutout to presidential candidate Andrew Yang?
Yeah, sure. Shout out to Andrew Yang, the presidential candidate Andrew Yang. Hope he wins.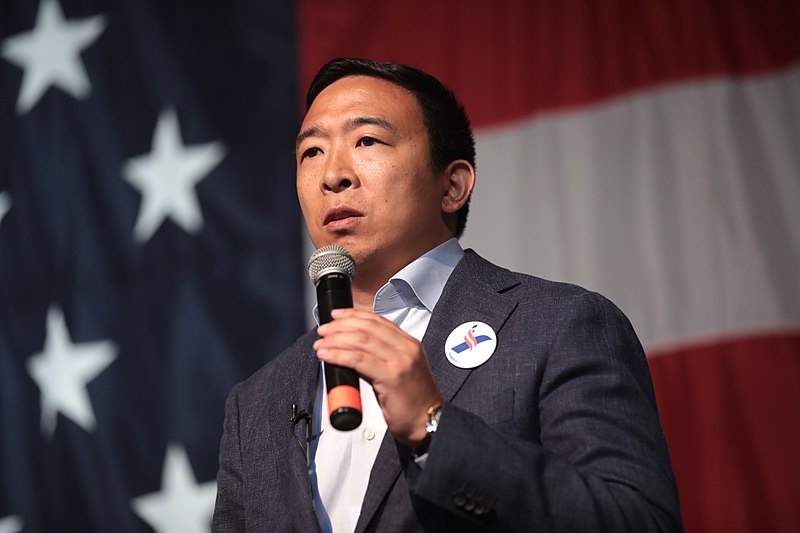 Question: Do you endorse him?
Do I endorse him? I endorse him as far as I like to see Asian people in power in America.
Question: Why are you afraid of dogs? And are you afraid of cats?
I'm not afraid of dogs or cats. It's completely false. I'm actually glad you brought that up. I don't know where that came from.
I'm 100 percent not scared of dogs. And I can tell you because The Daily Show office has like eight dogs and every day I Instagram Story myself petting a dog, so I don't know where the hell that story came from.
It's easier for dog videos to go viral than Asian men so I called in an assist. My pilot airs TONIGHT 9PM @ABCTV pic.twitter.com/tmx0Ui8leR

— Ronny Chieng (@ronnychieng) April 26, 2016
It says you are afraid of dogs on your Wikipedia page. Okay after this interview goes out we'll go and edit it.
Thanks Ronny, see you in Singapore on Nov. 29.
If you like what you read, follow us on Facebook, Instagram, Twitter and Telegram to get the latest updates.