Durians have been touted as the must-try fruit in Singapore, but at what cost?
For one disgruntled Australian tourist, too much, apparently.
Li Jing Jie, who was visiting Singapore for six days, decided to try the spiky delicacy while shopping in Chinatown on Oct. 8.
However, her experience then became a rather unhappy one.
So much so that the disgruntled Australian decided to write a letter to Shin Min Daily News to complain about the stall.
Was uninformed of price
Li told the Chinese daily that she was ripped off by the durian stall, as she was only informed of her outrageous bill after finishing the durian.
According to her, the owner told her to "pay after they were done eating" when she asked for the price.
She purchased a single durian.
Apparently, the price for that species of durian was S$88/kg, and she bought a durian that was 2kg.
After realising what her fruity snack had cost her, Li and her outraged entourage quarrelled with the durian seller, and even called him a "scammer".
Durian seller claimed that customers knew price
A reporter from Shin Min visited the durian stall at Chinatown, confirming with the seller that Li's entourage did pop by.
However, the seller insisted that the tourists knew what the durian would cost them.
He said that it was a man who asked for the price, and his wife, presumably Li, only knew that the durians cost S$88/kg and probably did not realise what the total bill would come up to.
The seller also mentioned that their prices were displayed clearly on their stands.
Durian season may affect prices
According to Durian Delivery, prices are affected by several factors, one of the main ones being the fruit's seasonality.
Prices are expected to be lower during the peak of durian seasons, since there's a much higher supply during those times.
Here's a table showing this year's durian season: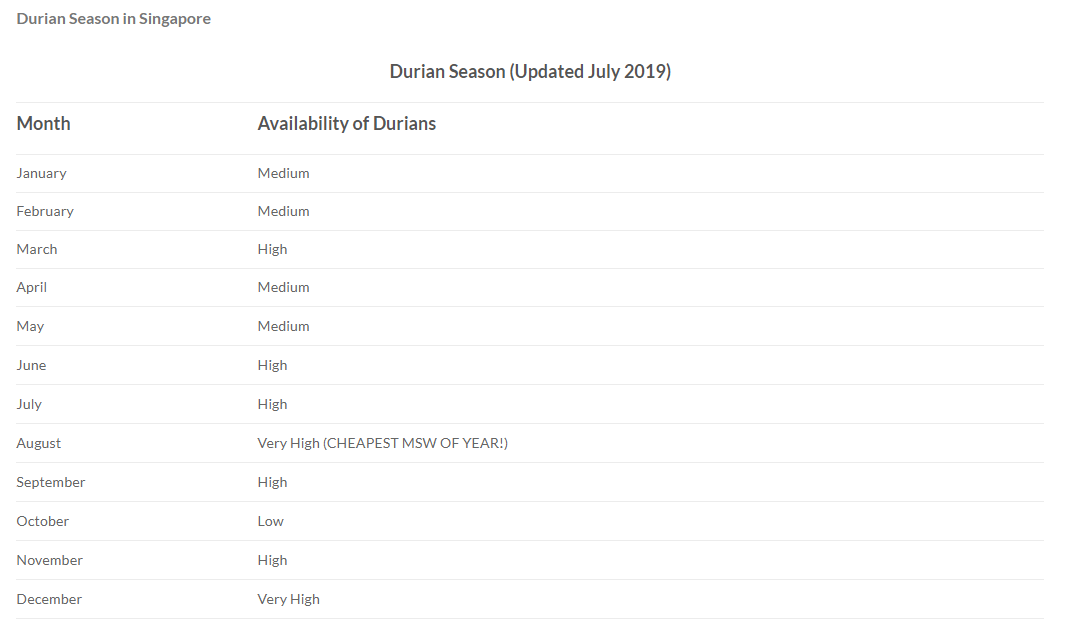 Considering that October's availability of durians is low, this could be one of the reasons why the Australian tourists ended up paying more for their experience.
With that said, eat at your own risk.
Another expensive durian:
Top image via Ah Sam Durian
Content that keeps Mothership.sg going
---
??
Do you remember the last time you used a passbook?
??
What's it like to be a 22-year-old with depression and anxiety?
??️
Limited 40% off vouchers for fine dining here!!! Don't say we bojio.
??
Quick atas tips to impress your date.
If you like what you read, follow us on Facebook, Instagram, Twitter and Telegram to get the latest updates.