A Porsche driver in Singapore allegedly refused to give way to an ambulance, according to a Facebook post which has made the rounds online.
The Facebook post written by one Cham Ai Hui has been shared more than 5,400 times since Oct. 9, 2019.
Motorist fails to give way to ambulance
Speaking to Mothership, Cham said that the ambulance was sending her father, who is critically-ill, to the emergency department of Singapore General Hospital (SGH).
Her father has terminal stage lung cancer and almost collapsed at St. Andrew Community Hospital that day.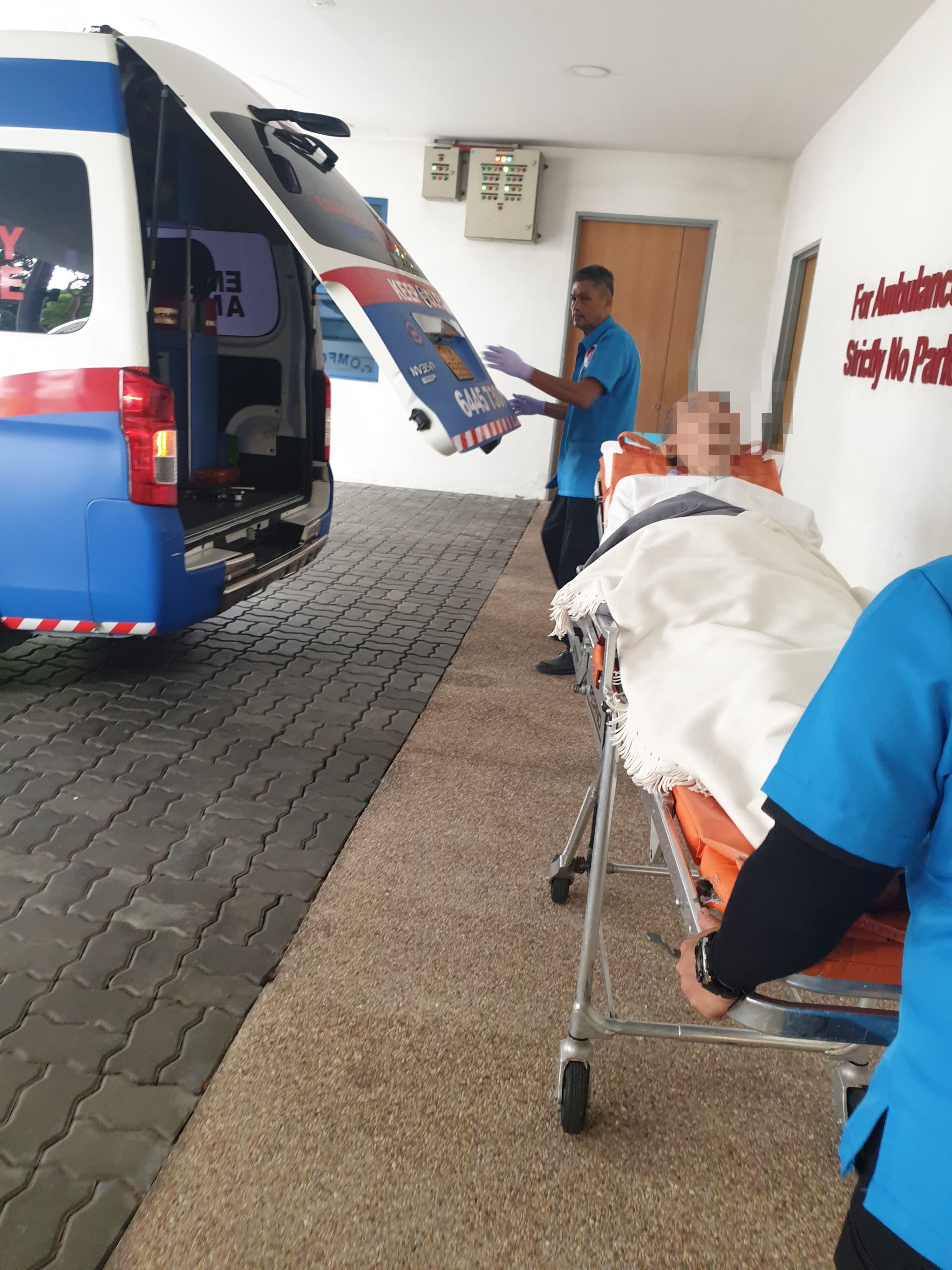 Cham said that the Porsche driver ignored the siren and the headlights of the ambulance.
She also added that other vehicles ahead have already moved to the adjacent lane on the left in response to the siren.
However, the Porsche driver simply sped ahead of the ambulance despite having ample space to filter to the lane on the left.
The ambulance had to move to the left lane to overtake the obstructing vehicle eventually.
The Porsche driver allegedly even responded with a middle finger when the ambulance drove past her.
The ambulance arrived at SGH 20 minutes later and Cham's father was diagnosed to have suffered a mild stroke.
He is currently in critical condition.
The incident happened at around 2.30pm, according to Cham, and she uploaded the post after settling her father down in SGH.
Some commenters sceptical about the photo
Some commenters online expressed scepticism at Cham's post as she only uploaded a photo of the Porsche car instead of a video of the whole incident.
Cham said that the paramedic, who was equally frustrated as her, asked her to take a photo to note down the car plate number so that they can make a report.
She clarified that she was too anxious about her father's condition to record the entire incident at that point in time.
Cham added that she would not have thought of taking the photo if not for the paramedic's reminder.
The Chinese daily Lianhe Wanbao contacted the paramedic who turned down the interview, but said that no one will joke about such life and death matters involving their loved ones.
According to the Road Traffic Rules, motorists who fail to give way to emergency vehicles may be fined up to S$150 and will be given four demerit points.
Top photo collage from Cham Ai Hui's photos
Content that keeps Mothership.sg going
---
❌?
Are young Singaporeans really lazy and pathetic?
??️
Ever wondered what are the differences you can make when you stop feeling FOMO?
???
Tell an otaku to tell an otaku about this event.
??
Here's the ULTIMATE PRESENT to end your gift-giving headaches this coming Christmas.
??
Quick atas tips to impress your date.
If you like what you read, follow us on Facebook, Instagram, Twitter and Telegram to get the latest updates.