Kacey Musgraves is a popular country singer from the U.S.
She was recently in Dallas for a performance.
📸 | Kacey Musgraves durante o show de Dallas. pic.twitter.com/Oq0AbdPPsv

— Kacey Musgraves Brasil [FIXADO] (@spaceykaceybr) October 11, 2019
It was her choice of attire that caused quite a bit of commotion.
Ao dai
Musgraves was wearing an ao dai, which is a Vietnamese national garment.
So basically, it is a long shirt, with cuts at the side, the wearer then puts on long pants and finishes the ensemble.
For example.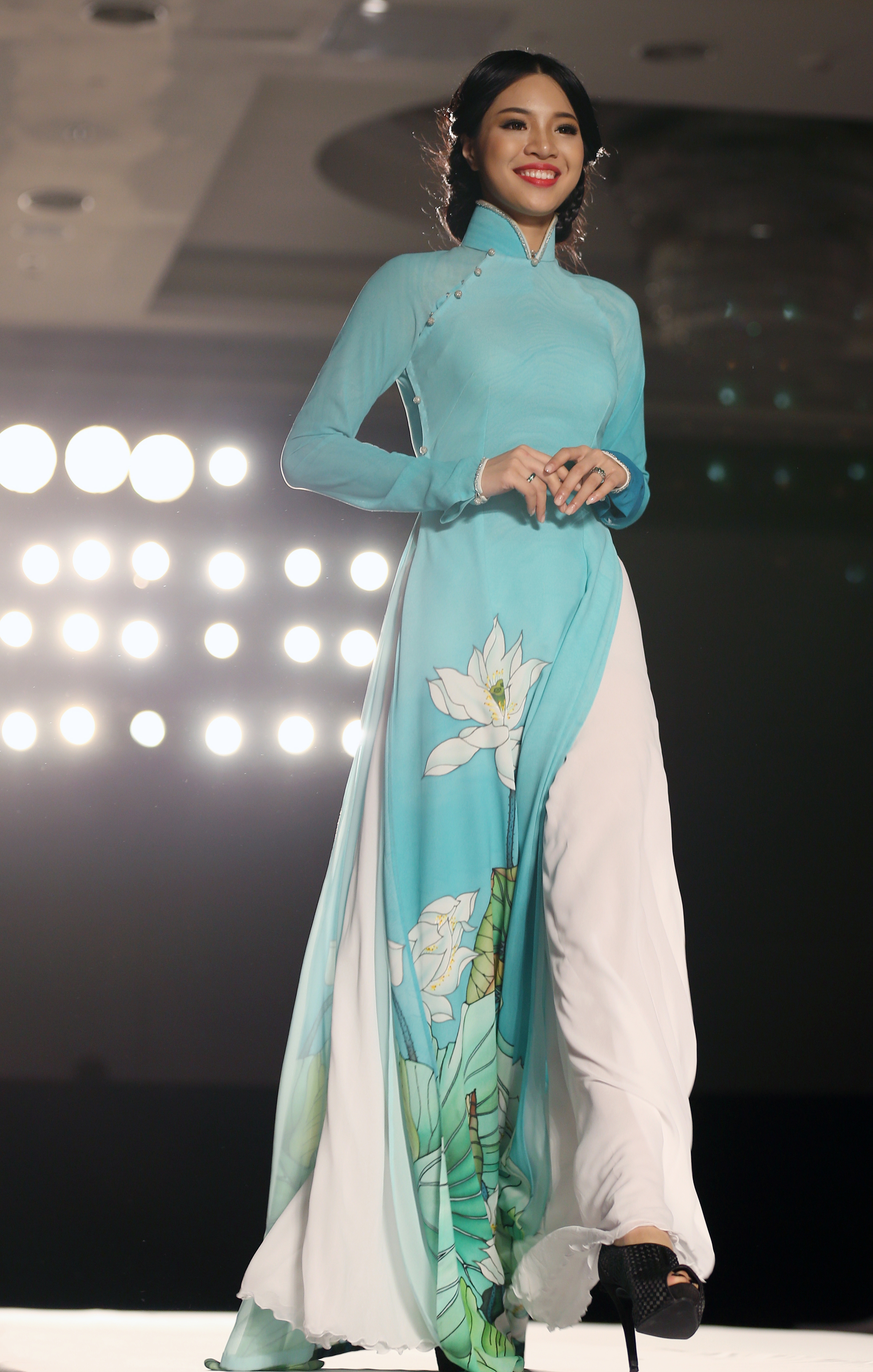 This was what Musgraves posted on her Instastory.
Which set off quite a bit of backlash from those who saw the pictures.
https://twitter.com/clairevtran/status/1183059271572963333
Kacey Musgraves is an incredible human, but the self-awareness in this is lacking to say the least.

The nature of white ppl to pick and choose (half of ao dai and whatever is on her head??) pieces of Asian culture honestly repulses me. https://t.co/rUqXJxFFrC

— Melanie Liu (@MelCLiu) October 12, 2019
Michelle Phan, a Vietnamese-American YouTuber, voiced her concerns as well.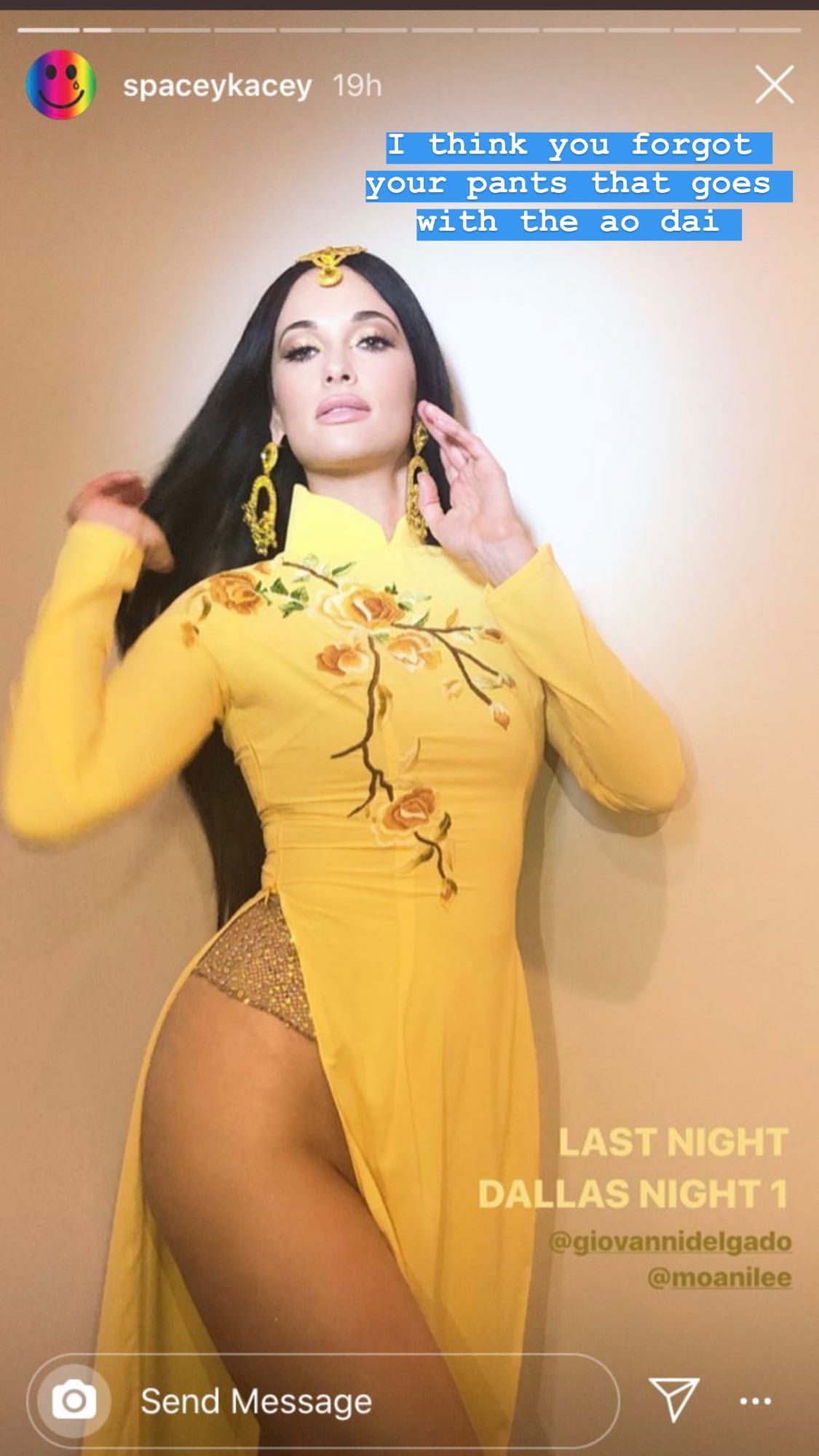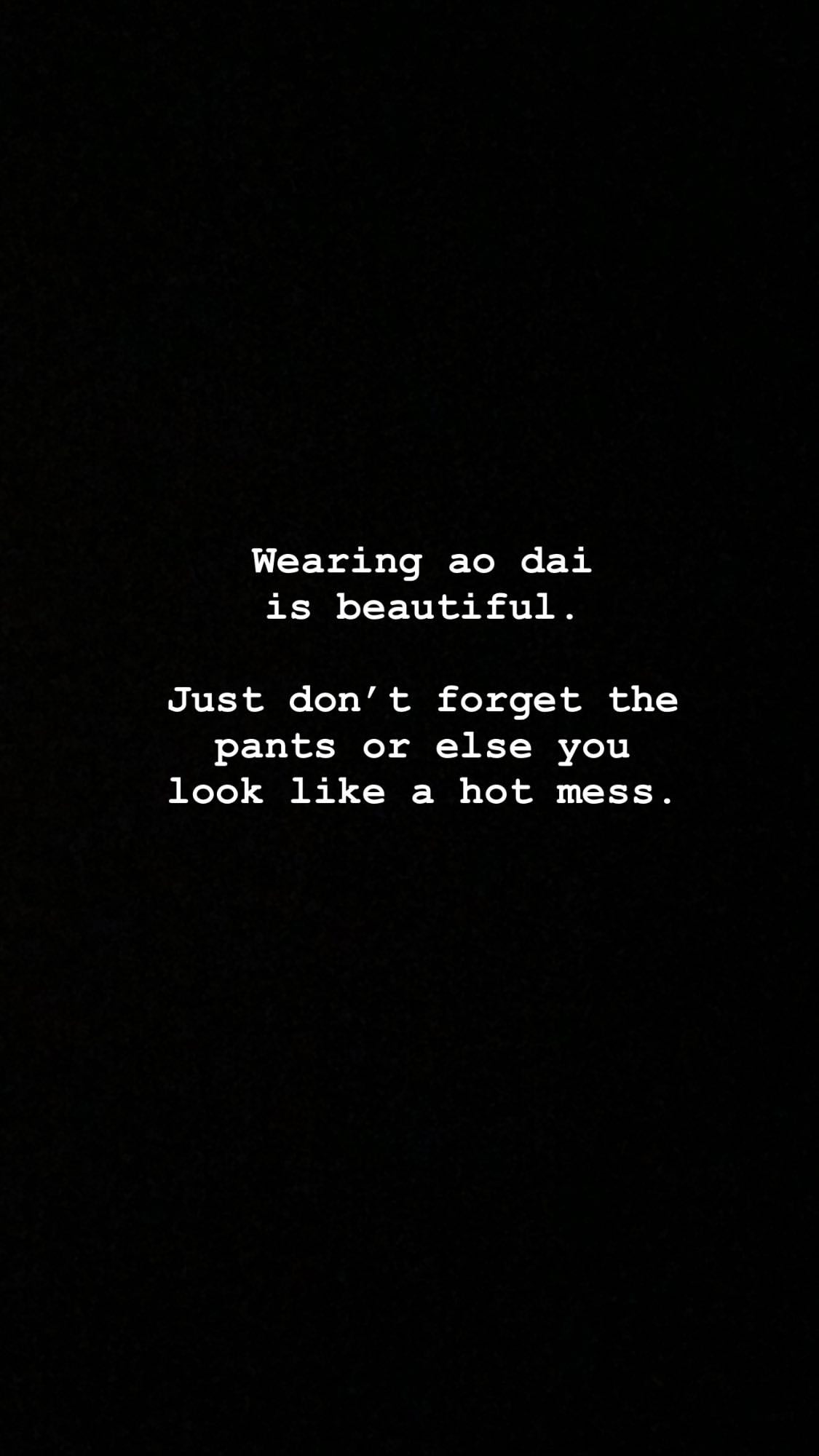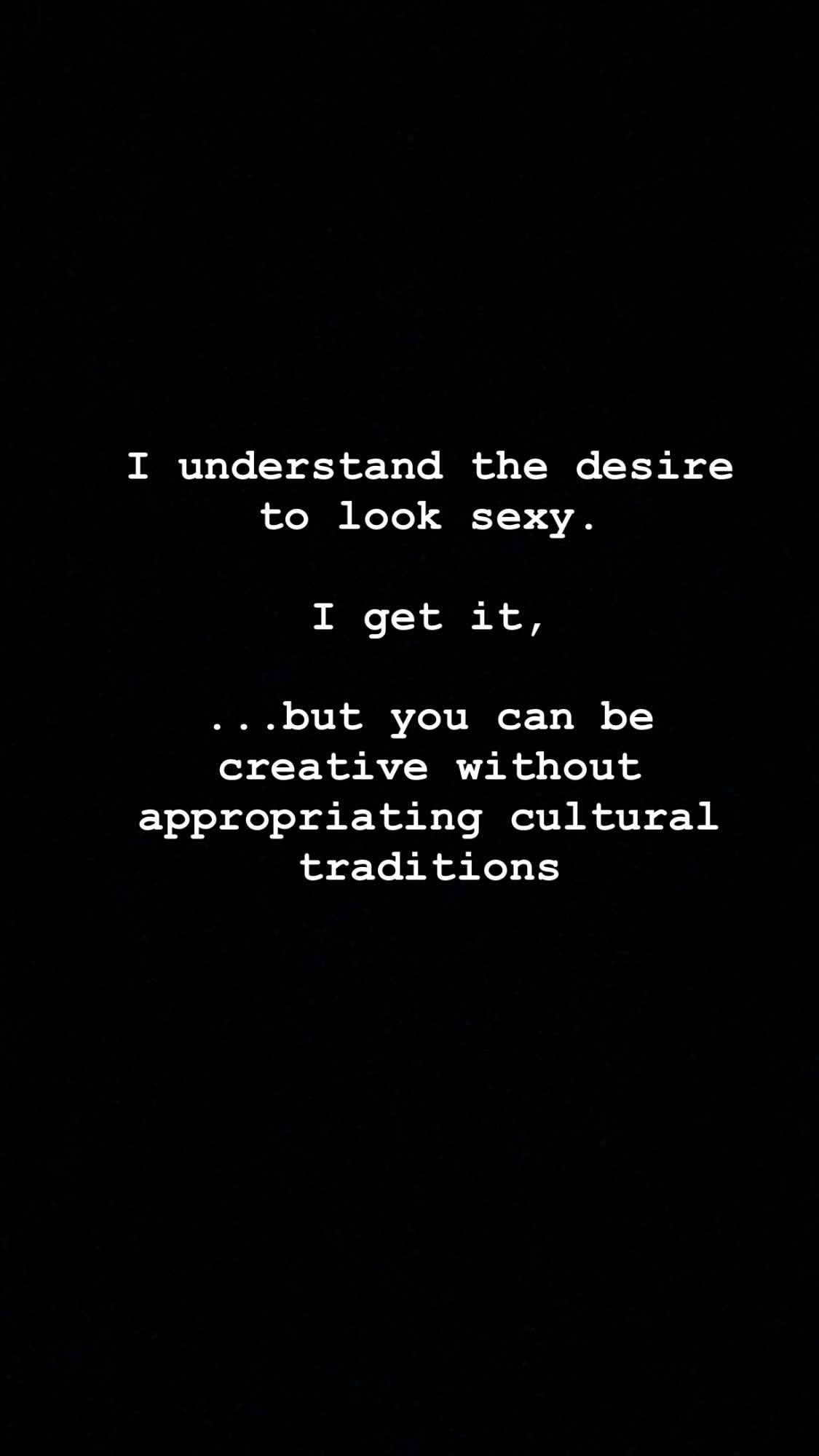 It wasn't just Asian Americans who were offended though, some Vietnamese made clear their disapproval of the ao dai effectively being worn without pants.
In a now deleted Facebook post, Vietnamese actress Ngo Thanh Van wrote that the singer's choice of attire was "disrespectful" and showed "a lack of cultural awareness".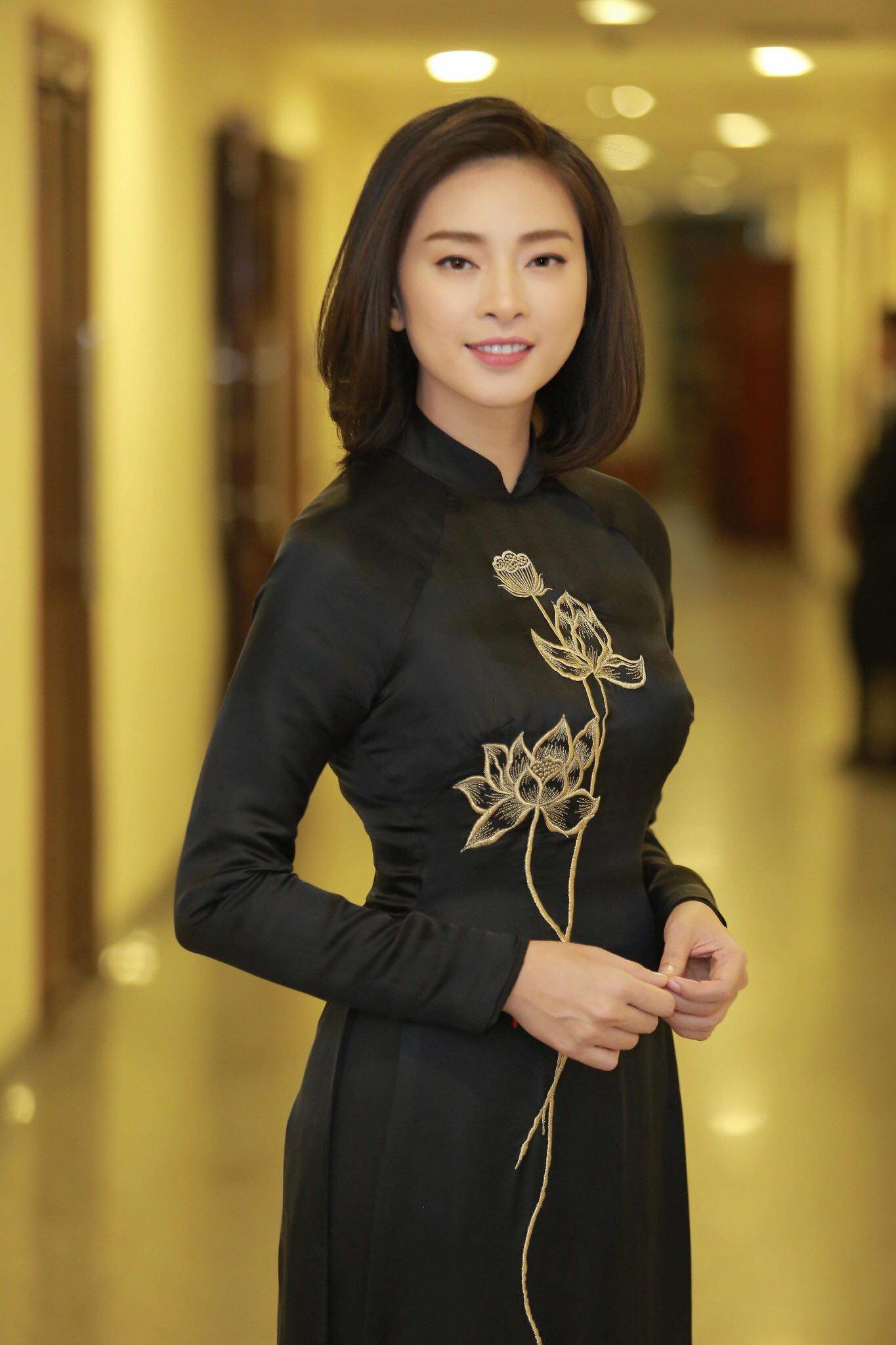 In an article by VnExpress, Vietnamese people further labelled it as immodest.
Some did defend Musgraves' right to wear traditional attire.

But even that was considered too lax on Musgraves.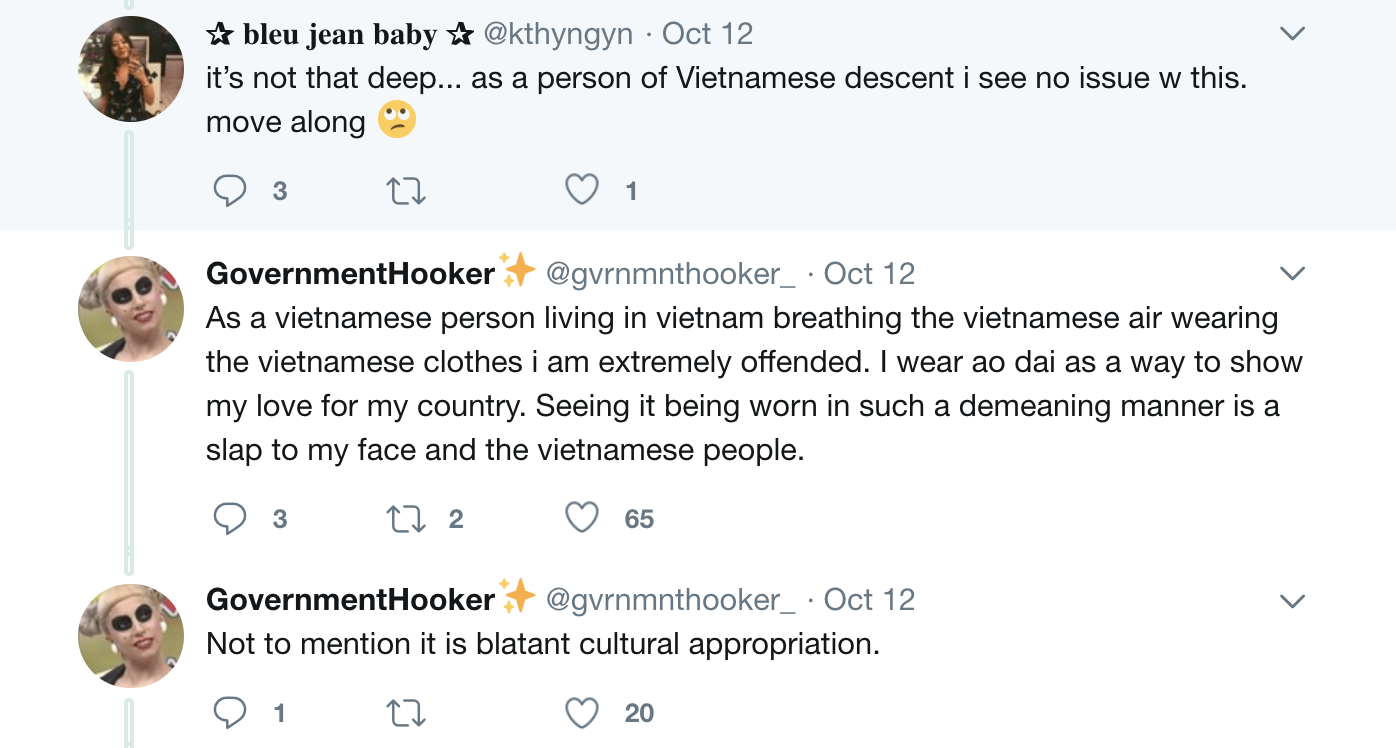 Also, wrong headpiece.

Image from Musgraves' Instagram and Wikipedia
Content that keeps Mothership.sg going
---
❌?
Are young Singaporeans really lazy and pathetic?
??️
Ever wondered what are the differences you can make when you stop feeling FOMO?
???
Tell an otaku to tell an otaku about this event.
??
Here's the ULTIMATE PRESENT to end your gift-giving headaches this coming Christmas.
??
Quick atas tips to impress your date.
If you like what you read, follow us on Facebook, Instagram, Twitter and Telegram to get the latest updates.