JustGrab allows you to book a taxi or a private hire car near you at a slightly more affordable rate than a normal GrabCar.
On October 9, 2019, a video was uploaded showing a lady on a JustGrab ride going at it with her driver for a good four to five minutes.
The video begins with the driver insisting on following "his discretion" in finding a route for her. The passenger disagrees with that assertion, and his response is that a JustGrab ride allows the driver to choose a route.
The argument appears to stem from the driver's fear that they will be stuck in a jam if they took the lady's requested route, which would be bad for him because Grab's fare doesn't change even in a jam.
The lady, on the other hand, believes that as someone who apparently takes the same route consistently, he should follow her preferred route.
The video then cuts to a screenshot showing that if another route different from the GPS one is to be taken, a mutual agreement has to be reached with the driver — but more on that later.
It is here that things go really off the wheels, with personal insults flying everywhere. The exchange was preceded by the taxi driver asking her not to "teach your father what to do".
It is telling that the lady's barbs also mention the driver's competence as a father, perhaps as a rebuttal to his claim.
Here's a transcript of their exchange during the more tense part, which appears to occur at the tail-end of the ride to Rochor.
Driver: ... and you learn through experience.

JustGrab lady: If that's the situation, then your family must be so disappointed with you because as a taxi driver, you are absolute failure. You are a failure of a father, you are a failure of a taxi driver.

Driver: I'm a failure? I'm a failure? Ask yourself if you're married, I tell you I cut off my head, if you're a married woman today, I will empty my pocket and give it to you today.

JustGrab lady: If you are what a Singaporean man is, nobody needs to be married, because you are absolute failure of a man, absolute failure of a man.
The video, apparently initially shared by SG Road Vigilante although it appears to have been taken down, then shows a screenshot of what appears to be the lady commenting on her Facebook page, which implies she might have posted the video on her Facebook page.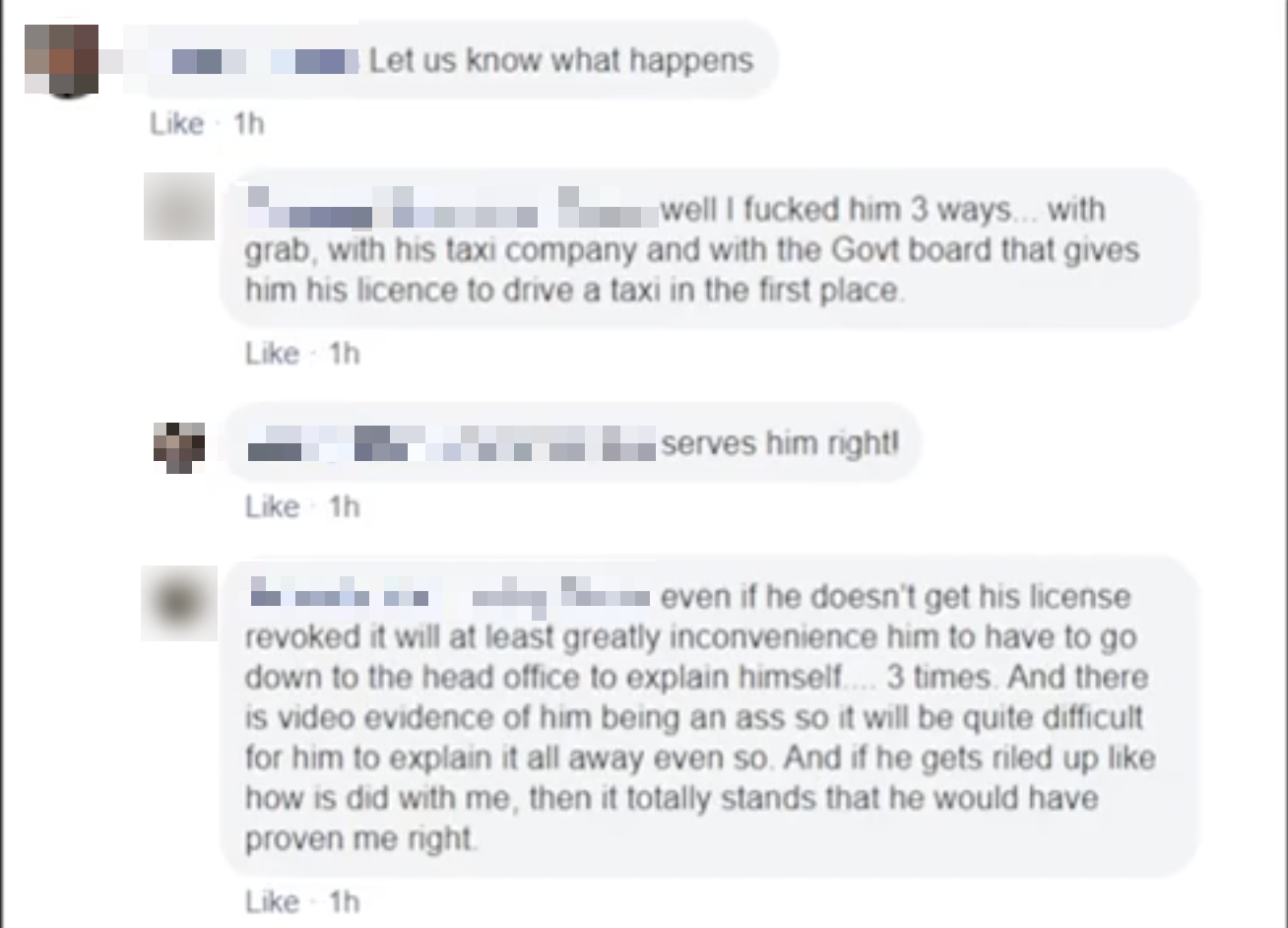 There also seems to be a screenshot of a one-star review, seemingly given to the driver.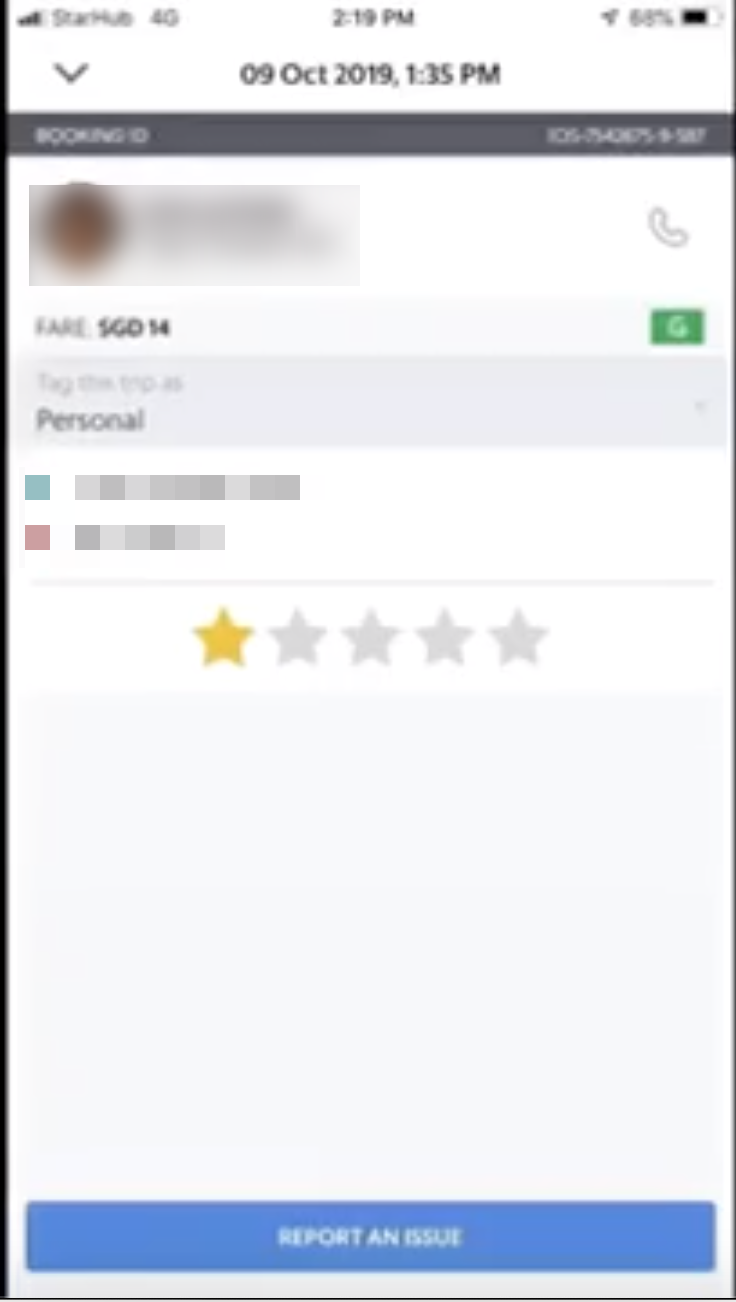 With regard to driving route, based on online sources, Grab appears to heavily emphasise the need for a mutual agreement to be reached between passengers and driver.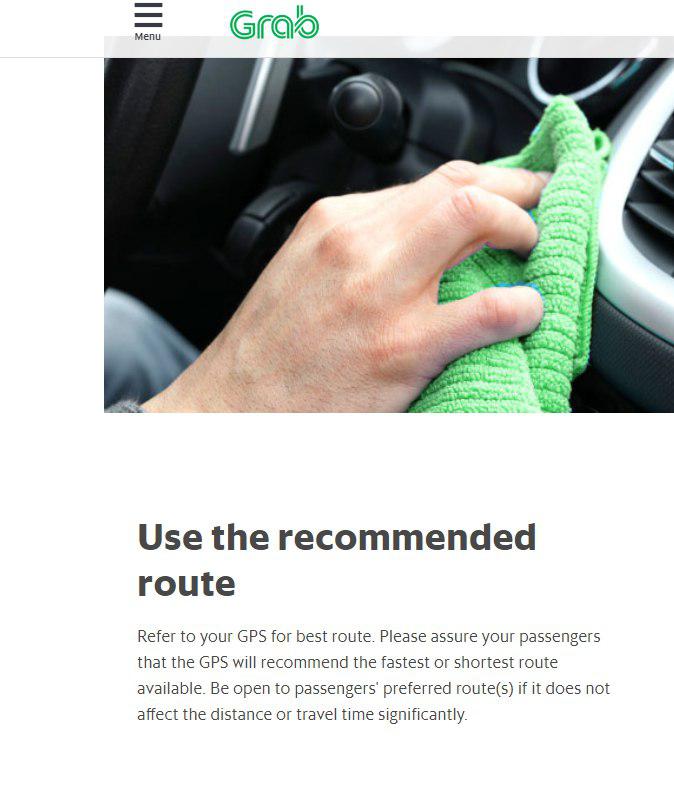 We've reached out to Grab for further information on the case and regarding this.
Content that keeps Mothership.sg going
---
??
Do you remember the last time you used a passbook?
??
What's it like to be a 22-year-old with depression and anxiety?
??
Quick atas tips to impress your date.
If you like what you read, follow us on Facebook, Instagram, Twitter and Telegram to get the latest updates.