Typhoon Hagibis made landfall on Oct. 12, leaving up to 35 dead with 11 still unaccounted for.
The typhoon, said to be the strongest since 1958, also dumped torrential rain on state, causing rivers to burst their banks and suburbs to be drowned in floodwaters.
Clear, trash-free floodwaters
One thing that the internet took note of though, was the remarkable cleanliness of the floodwaters, even in the aftermath of a devastating natural disaster.
Photos posted to Facebook showed rather pristine waters flooding a residential area in Japan.
Surprisingly, the waters were devoid of mud, trash and debris, and were so clear the roads beneath were almost visible in some parts.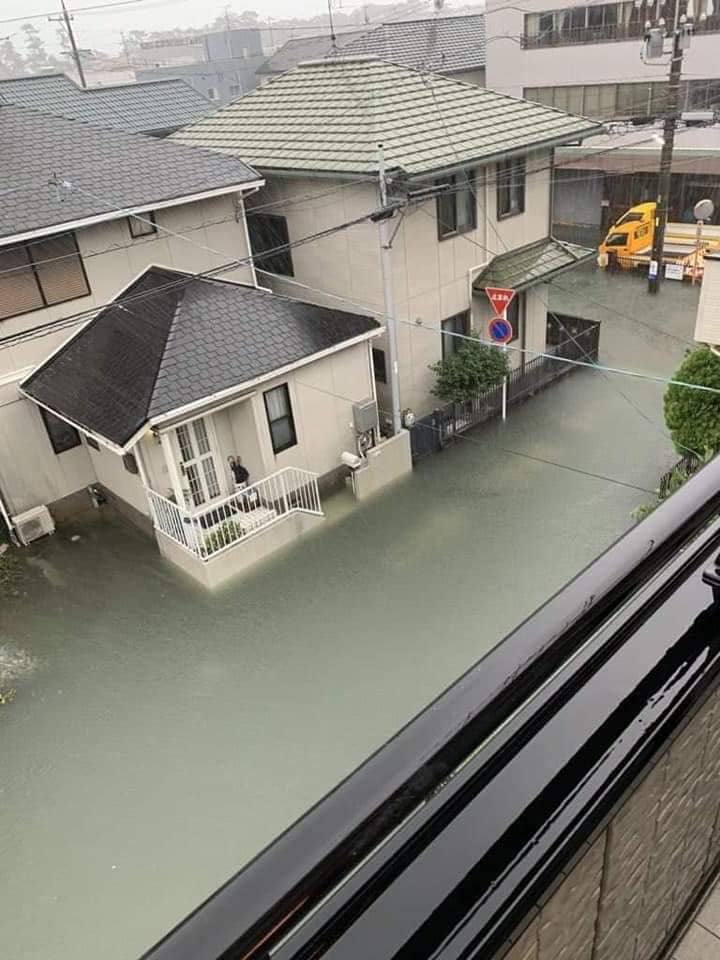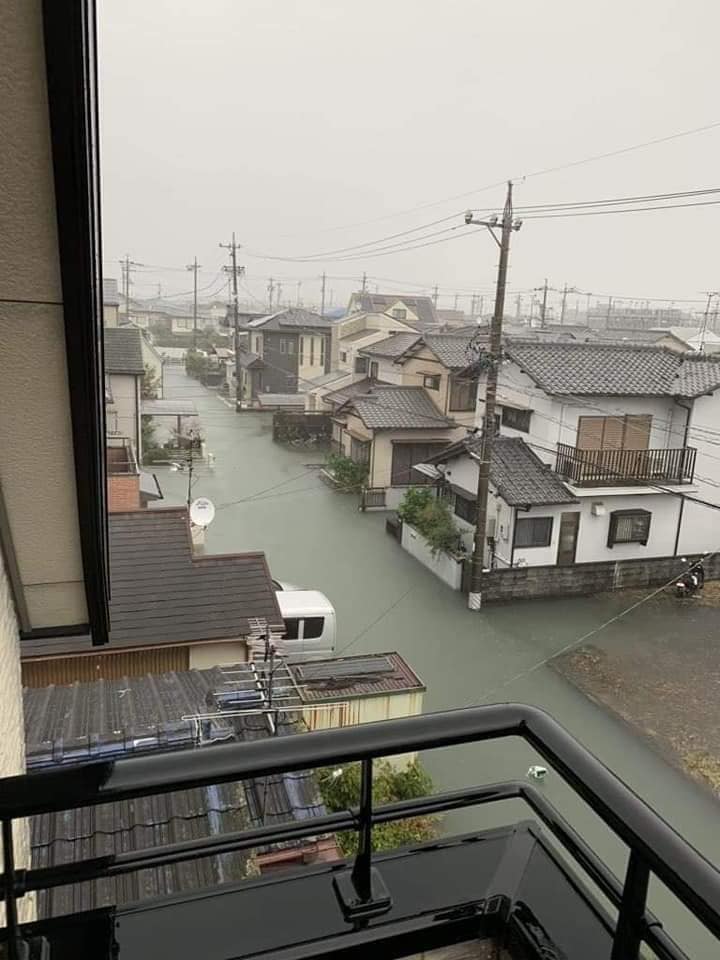 It's really clean. Everywhere.
Many social media users praised Japan and its people, who are well-known for maintaining strict levels of hygiene and sanitation.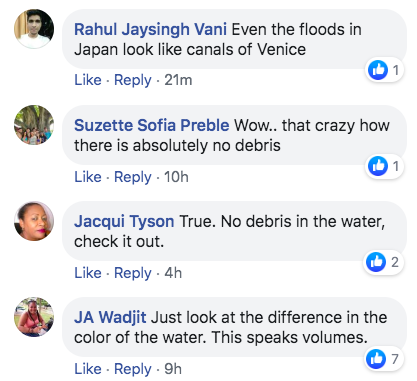 However, there were several sceptics that argued that not all parts of Japan had such clean floodwaters.


This might be true perhaps in more rural areas, such as these photos which were taken in Hagiwara Village in Akiruno, to the west of Tokyo.
https://twitter.com/ikechi13619085/status/1183529147328393216
And Twitter posts did show some areas which were deluged by muddier, murkier waters.
Despite this, it appears the floodwaters are still relatively clean with barely a piece of trash or debris in sight.
Some of the images below, taken after the typhoon struck, even look particularly serene.
【#台風19号】浸水した車両基地に並ぶ北陸新幹線の車両(13日午後1時過ぎ、長野市)=小高顕撮影 https://t.co/JAAjO4yMNv pic.twitter.com/KEVUnzRwcV

— 日経 写真映像部 (@nikkeiphoto) October 13, 2019
https://twitter.com/iiie_die/status/1183351633217904641
千葉県柏市が巨大な湖状態になってる#台風19号 pic.twitter.com/ExqvWRniya

— F氏. (@fantasy_fx0317) October 13, 2019
https://twitter.com/mou__tubuyaku/status/1183360537846935562
身バレ覚悟で載せます、宮城県角田市の被災状況です。道が寸断されて孤立した集落もあり、思うように進めない箇所もあるので注意してください。#台風19号 pic.twitter.com/ZgT8bp4svS

— ヤクルト大好き!つば九郎 (@k1WlwwM0wUZ3IXT) October 13, 2019
https://twitter.com/Nananana_2811/status/1183321956193464320
Wow.
Truly a testament to Japan's cleanliness and resilient infrastructure.
Top photo from Beauty Of Japan 日本の美しさ / FB
Content that keeps Mothership.sg going
---
❌?
Are young Singaporeans really lazy and pathetic?
??️
Ever wondered what are the differences you can make when you stop feeling FOMO?
???
Tell an otaku to tell an otaku about this event.
??
Here's the ULTIMATE PRESENT to end your gift-giving headaches this coming Christmas.
??
Quick atas tips to impress your date.
If you like what you read, follow us on Facebook, Instagram, Twitter and Telegram to get the latest updates.