Singapore Democratic Party's (SDP) secretary-general Chee Soon Juan claimed that "Singaporeans have lost a lot of confidence" in Prime Minister Lee Hsien Loong's leadership as a result of "what he has been doing over the last few years".
"Groupthink" in ruling party means limited changes
Speaking to the media at the Yuhua Village Market and Food Centre on Sunday, Aug. 4, after the party's walkabout, Chee said this is why "people are feeling a lot more anxious".
"They are a lot more concerned about what is going to happen in the next few years.
Such a revelation was derived from the "feedback" his party received after surveying sentiments across Singapore, he added.
Took aim at Heng Swee Keat
Chee also questioned if Deputy Prime Minister Heng Swee Keat's leadership will be any different from the current prime minister's.
He opined that there is so much groupthink going on in the ruling party.
As a result, people cannot help but ask if "Mr Heng, as the incoming prime minister, is any different from the current prime minister".
"There's nothing to give you the sense of confidence that he knows that things need to change," Chee said.
"So everybody is just doing what everybody else is talking about, what everybody is going to say, and we're just having more of the same (policies)."
"And that, for the sake of Singapore's future, cannot continue."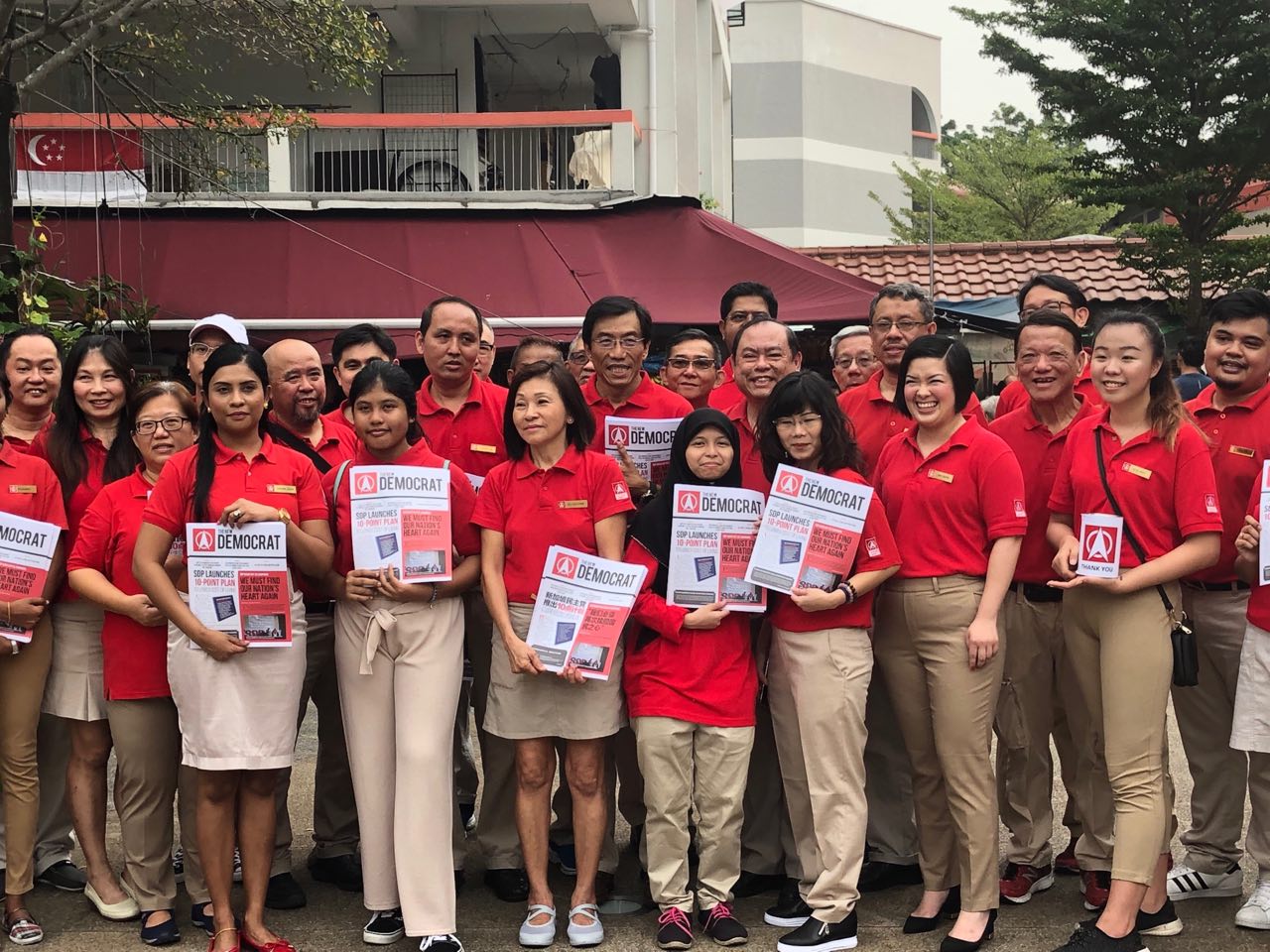 Out to win the youth vote
Chee said he aims to provide Singaporeans with an alternative that they can rely on for their future.
The SDP is also reaching out to the younger generation of voters as well, he added.
Chee also said that to social media is the way to "win the hearts and minds" of younger voters, which is what he called an "important battleground".
In addition, he said the SDP has a capable team of "Young Democrats", which is made up of younger party members who are "passionate about what they do".
These "cadre of youth" forgo their Sundays, and even the weekdays, to go on house visits and walk around to greet residents with the more experienced members, without receiving any sort of perks or pay, Chee later reiterated.
"It's all driven by the sheer passion of wanting to bring some of these issues up, and get SDP into parliament so we can begin to address some of these problems that our country faces," he said.
"And they are going to inherit this society, so they should be the ones to take the lead and push for these issues that they are very concerned about."
In addition to the Young Democrats being a voice for young Singaporeans, Chee also said they would be involved in strategising for the coming elections, getting the party's message out, as well as being part of the larger public relations machinery.
Opposition cannot remain as motley bunch
Chee also reiterated the importance of opposition parties coming together and working as a group.
"As long as the opposition remains disparate, remains as a motley bunch, we're not going to win the confidence of the voters," he said.
He repeated what he said in 2018 about opposition parties coming together: They "have to come together" and bring across a "comprehensive message" to Singaporeans.
Chee said: "SDP stands ready to work with all the opposition parties. We have our differences, obviously."
"But those differences are miniscule when you compare it to the common stand, the common goal that we have in providing Singaporean voters with an alternative that they can have confidence in."
Discrimination can't be swept under the carpet
Responding to the media about the recent controversy over the rap video by Preeti and Subhas Nair, Party Chairman Paul Tambyah said the party believes in the freedom of expression, and also that the country cannot simply "brush issues like discrimination under the carpet".
He also added that the party believes "Singaporeans are mature enough to police ourselves", which is what actually "happened over a period of time".
Reiterating the party's stance that it has always stood for a "just and equal Singapore", Tambyah said SDP is "probably the only party which has a Malay policy, which argues that a lot of discriminatory policies need to be done away with".
And the issue of discriminatory practices is something that has been around for a very long time, he added.
Contesting the same constituencies back in 2015
The SDP announced a day before on Saturday, Aug. 3, that it will be contesting in the same five constituencies as it did in 2015.
They are the two Group Representation Constituencies (GRCs) -- Holland-Bukit Timah and Marsiling-Yew Tee -- as well as the Single Member Constituencies (SMCs) of Bukit Batok, Yuhua and Bukit Panjang.
Top image by Kayla Wong
Related stories:
If you like what you read, follow us on Facebook, Instagram, Twitter and Telegram to get the latest updates.