On July 29, 2019, Preetipls, real name Preeti Nair, released a video addressing the recent "brownface" ad for E-pay.
It was a remix of Iggy Azaela's song, F*ck It Up.
The song took aim at "(racist) Chinese people", whom they claimed through their rap lyrics exploit minorities for money.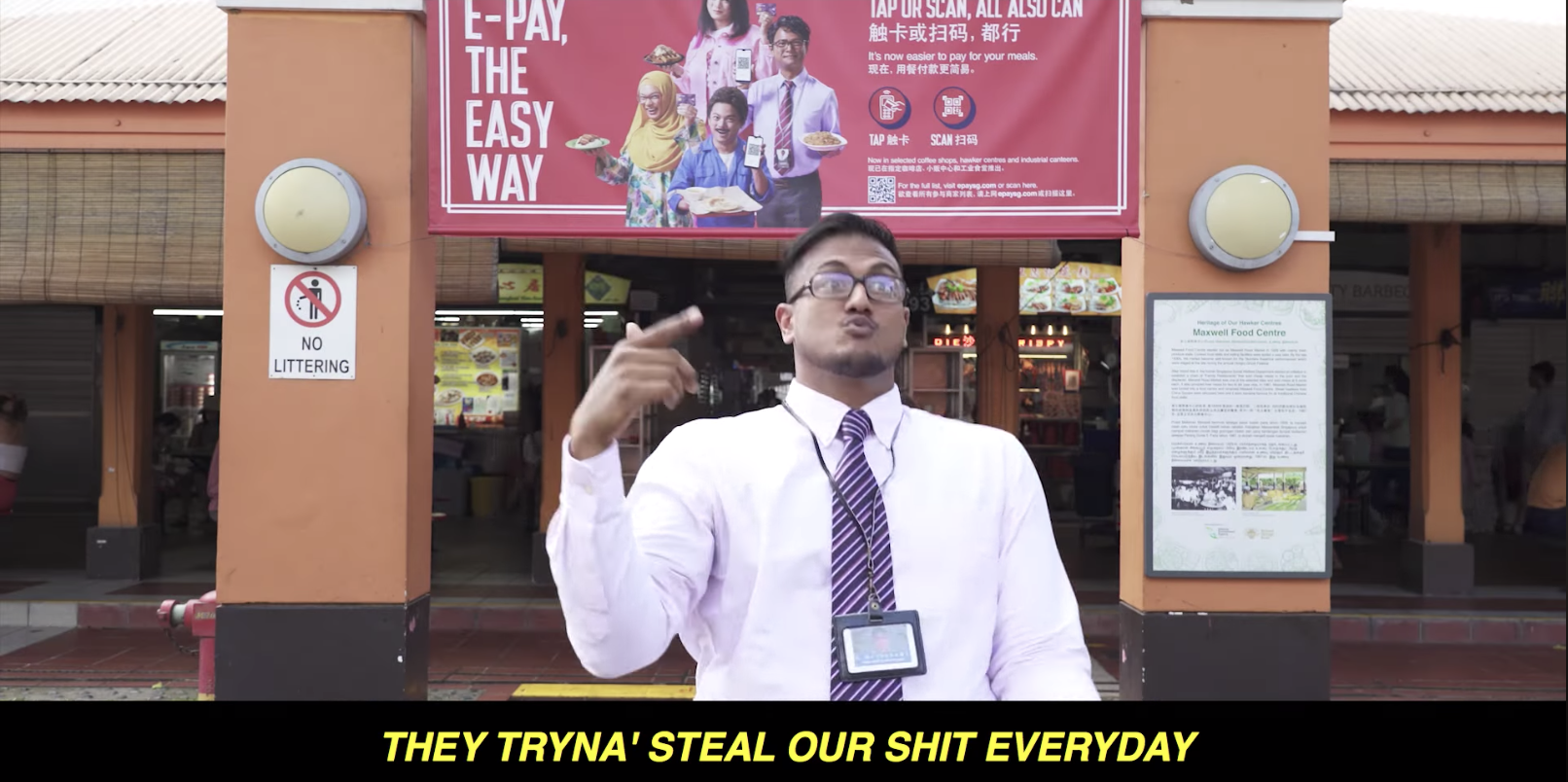 At the end of the music video, the siblings talked about another case of a Sport Singapore staff dressing up as a Sikh man.
The video was shared over 600 times.
A police report has since been lodged over the video.
Shanmugam responds
On July 30, Home Affairs and Law Minister K. Shanmugam responded to both the ad and the song by Preeti at a doorstop interview at The Treasury.
Shanmugam acknowledged that while it was "in poor taste" to push out such an advert, he said Preeti's video crossed a line.
He also said he has a "zero-tolerance" approach to songs like this.
Shanmugam warned that videos like Preetipls', which used "four-letter words on Chinese Singaporeans, vulgar gestures, pointing the middle finger" could incite minorities to be angry at Chinese Singaporeans.
He also acknowledged that while it was just one video, and people might not resort to violence because of it, he questioned the implications of letting this one video slide.
Shanmugam said: "Surely people will laugh this off. Maybe so. But think of it as if we allow this, then we have to allow other videos."
According to him, this could lead to "hundreds" of such videos that will damage Singapore's racial harmony and social fabric.
He also pointed out that a video where a Chinese person does the exact same gestures and spout the exact same words that Preeti did would make minority races not feel safe.
The issue of religious harmony was also brought up, with Shanmugam questioning whether a similar video on different religions, would be tolerated.
Shanmugam further said the Singapore government would not allow these type of videos to preserve racial harmony and assure all races feel safe.
Shanmugam also said the Ministry of Communications and Information has asked Facebook to take down the video.
Versions of the video on Facebook, YouTube, Twitter and Instagram accounts belonging to Preeti were taken down before 6pm.
Cheongsams and ad agencies
When asked about the controversial E-Pay ad, Shanmugam urged those who believed it crossed a criminal line to file a police report.
However, he did mention that lawyers who looked at it did not deem it to be an offence.
He also claimed that Preeti had done the exact same thing that Dennis Chew's ad had done, where she wore a cheongsam and spoke in broken Mandarin, as she was "making fun of Chinese New Year, attacking Chinese".
Here is the video.
When asked about whether this served as a call for the majority to be more racially sensitive, Shanmugam said that everyone has to "be racially sensitive".
"the law applies equally whether you're a majority or minority, but beyond the breach of the law. The law is one threshold. But even before we get to the law, I think the point you make is an important one.

We all have to treat each other with respect, with courtesy, so that we create a better environment for everyone. So it beholds the majority, it beholds the minority, everyone to be sensitive and sensible."
Shanmugam also said it was necessary to carefully reflect on the incident as well as how "sensitive they are and how sensitive they need to be".
Top image collage: screenshot via Preetipls video and photo by Charis Chan
If you like what you read, follow us on Facebook, Instagram, Twitter and Telegram to get the latest updates.