On this day (August 12), 15 years ago, Lee Hsien Loong was sworn in as our Prime Minister.
In commemoration of this event, we bring you a list of things you probably don't need to know, but might possibly not already know, about the man we do admittedly already know quite a lot about.
1. PM Lee was born in Kandang Kerbau Hospital.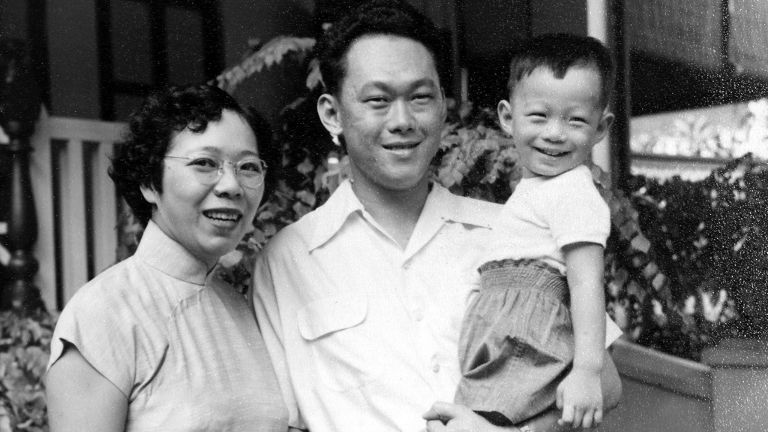 Yep, KK Hospital.
PM Lee mentioned this little detail during the late LKY's funeral, when he delivered his private eulogy:
Pa was also head of his own family – my mother and the three children. He had plunged deep into politics by the time we arrived. In fact, the day I was born, when he visited Mama and the new baby in Kandang Kerbau Hospital. Instead of talking about the baby, he told her how he was going to represent the postmen's union in their dispute with the government.
2. His birthday is on February 10th.
In the event you ever wanted to join the thousands of Facebook users wishing him a happy birthday when it comes round.
3. PM Lee is the second-longest-serving prime minister in Singapore, after his dad, the late Lee Kuan Yew.
Although it might not seem like a great feat considering that Singapore's only had three prime ministers so far, 15 years and counting is still pretty long.
LKY served as Singapore's first PM from 1965 to 1990 — over 25 years — and is likely to maintain the record for the longest-serving prime minister in our history.
Emeritus Senior Minister Goh Chok Tong served as PM from 1990 to 2004, before passing the baton to PM Lee.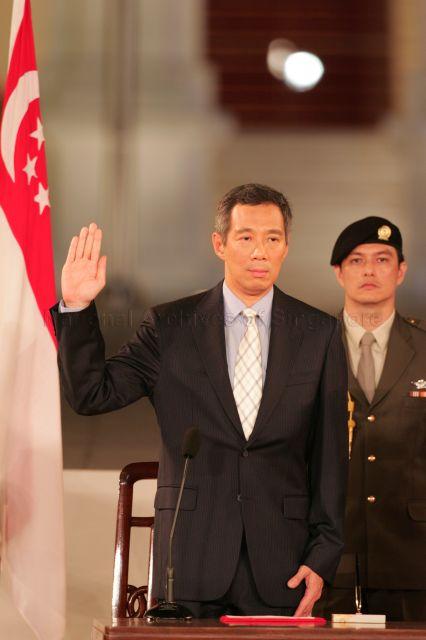 Before becoming the prime minister, PM Lee served a good few years in the cabinet as the Minister for Trade and Industry, as well as the Second Minister of Defence in the 1980s.
He was also Deputy Prime Minister, the Minister of Finance, and the chairman of the Monetary Authority of Singapore before becoming the Prime Minister.
4. His dream job was to become a teacher or lecturer, not prime minister.

Fair enough, people wouldn't normally say "I want to be the Prime Minister when I grow up".
5. PM Lee is Singapore's first senior wrangler. Whatever that is.
A senior wrangler at Cambridge University is a title awarded to the top mathematics undergraduate of their cohort, and is one of the most prestigious academic achievements in Britain.
And it wasn't even a close fight — PM Lee earned 31 Alphas (basically the number of As he obtained) and the next person in line scored a measly 19 — basically being level Asian before the concept existed.
This was what Cambridge professor, Béla Bollobás had to say about him:
"He graduated at the top of his class, and he really won by a street. The one who came second has now become a world-class mathematician, but it was clear to everyone at the time who was the better one."
And after leaving the mathematics world to pursue politics, this is one of his hobbies now:
In 2015, PM Lee posted a sudoku solver that he wrote in his free time.
I can't even solve PSLE math problem sums.
6. PM Lee is quadrilingual.
On top of English and Mandarin, he is also fluent in Bahasa Melayu (he gives many speech segments in Malay, in particular the annual National Day Rally) and also, oddly enough, Russian, which he refers to having used, albeit rusty, five years ago:
So if you're looking to complain about learning two languages in school, PM Lee's not likely to back you up.
7. He used to play the clarinet in his school's marching band.
He was a member of the Catholic High School Band in 1968, and played the clarinet.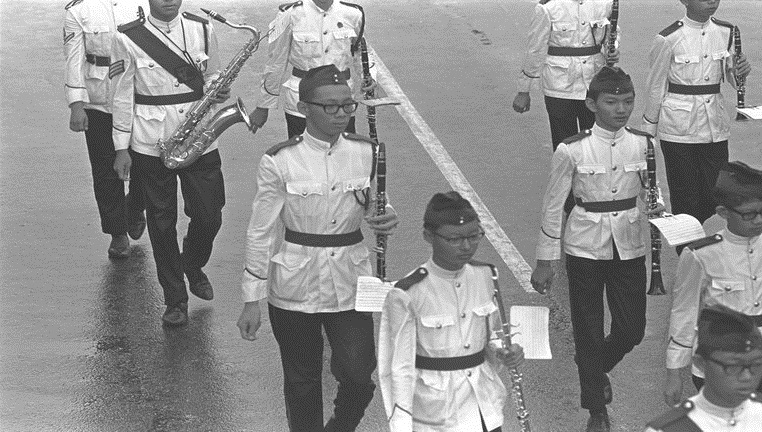 Cool.
A couple of years ago, he mentioned his dreams to sail the seas aboard a container ship in a Facebook post.
We're sure he can make that happen at some point before — probably more easily after — he steps down as PM.
9. PM Lee owns a legit lightsaber.
It was in fact given to him when he visited Lucasfilm in 2007: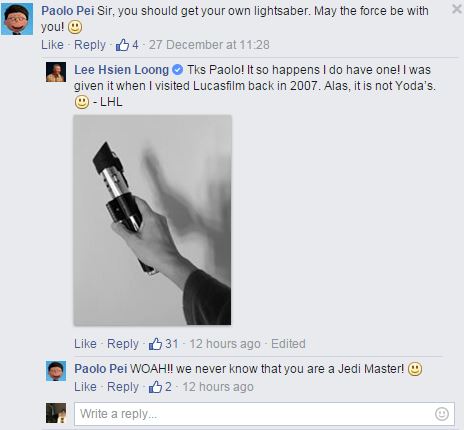 Perks of being the prime minister of a country that hosts their headquarters: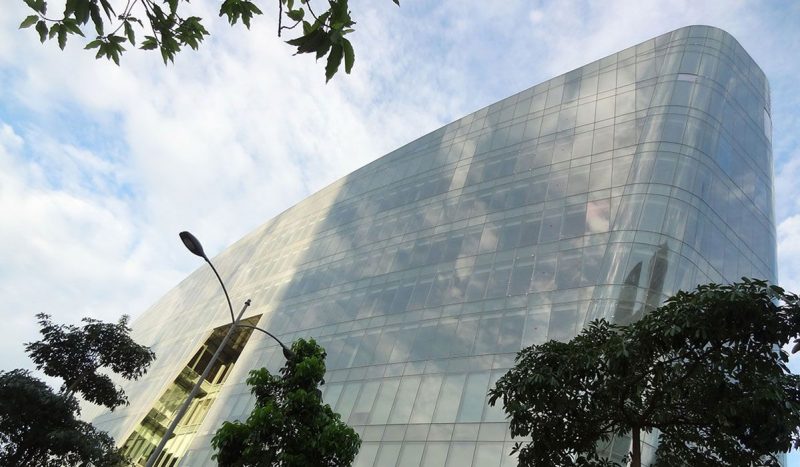 10. PM Lee is the highest-earning PM of the three PMs Singapore has had, even after adjusting for inflation.
According to the 2017 Review of Salaries report, PM Lee earns about S$2.2 million per year.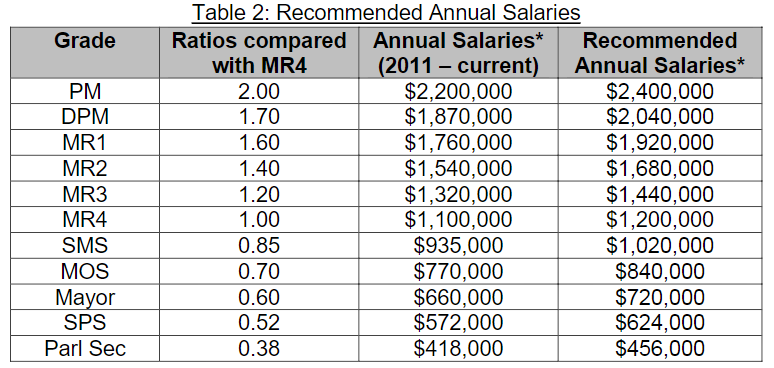 And he's been quite good about it, growth-wise at least, bucking recommendations to increase salaries and sticking to the same amount for the past few years.
He also doesn't receive bonuses because there isn't anyone to evaluate how he's doing.
That being said... the late LKY earned S$9,500 per month back in 1973, which, with 13th-month added to it, amounted to roughly S$364,000 annually after adjusting for inflation to 2018.
PM Lee's predecessor Goh Chok Tong, meanwhile, earned an annual salary of S$1,271,000 in 1995, just before the 1997 Asian Financial Crisis — according to a parliamentary report in 1996. Adjusted for inflation, that's S$1,775,444.22.
Still less than PM Lee's paycheque.
11. PM Lee is a two-time cancer survivor.
He was diagnosed with lymphoma in 1992 but went into remission in April 1993.
More recently in 2015, PM Lee was diagnosed with prostate cancer and underwent surgery to have his prostate gland removed.
12. PM Lee is the first prime minister of Singapore to have a female cabinet minister.
Lim Hwee Hua became the first woman to be appointed as a full minister in Singapore's cabinet in 2009.
However, her time in cabinet was short-lived after her team, which included former Foreign Minister George Yeo, lost to the Workers' Party in the 2011 General Election.
However, she was thankfully not the only one PM Lee appointed. Grace Fu was the first full minister to be appointed to helm her own ministry back in 2015.
In 2017, Josephine Teo joined the cabinet as Minister in the Prime Minister's Office (PMO), and in 2018's cabinet reshuffle, took the helm at her very own ministry — manpower.
Last year, too, saw Indranee Rajah rise to full minister in the PMO, while also holding Second Minister positions in education and finance.
13. PM Lee is the first prime minister of Singapore to make a public apology.
He actually did it twice: once in 2011 and the second in 2017.
The first public apology was during GE2011, when public discontent toward the government was high.
The second apology came in the wake of the 38 Oxley Road saga, when the public spotlight fell onto his family's issues.
Now I'm sure he has his own list of dad jokes, but this one takes the cake.
Step aside people, meme king passing through.
And finally:
15. PM Lee is probably the only person in Singapore who orders mee siam without cockles.
Many people were left baffled during the 2006 National Day Rally, after the legendary words left PM Lee's lips:
"You put out a funny podcast, you talk about bak chor mee. I will say mee siam mai hum."
Maybe the hawker stall that PM Lee frequents specially serves Mee siam with cockles.
The iconic quote went viral after it was remixed with Black Eyed Peas' popular hit, "My Humps", on Mr Brown's podcast.
Nostalgic.
Cover photo via MICA/National Archives, Sky News Australia/Twitter
If you like what you read, follow us on Facebook, Instagram, Twitter and Telegram to get the latest updates.